Amber Turner, 24 joined the cast of TOWIE earlier this year.   She proved that she had no trouble adjusting to the series as she turned heads filming scenes for the Marbella special in Spain on Wednesday.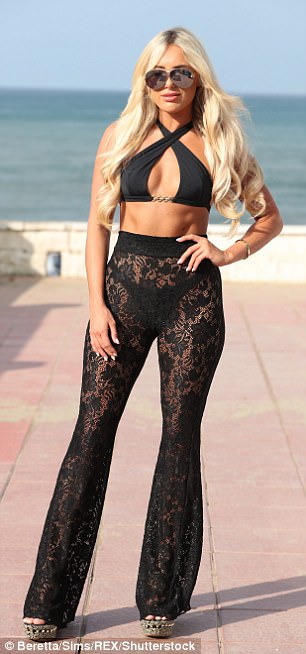 Showing off her impeccably toned abs, the blonde bombshell donned a black keyhole bikini that showed off her cleavage and donned sheer lace adorned trousers.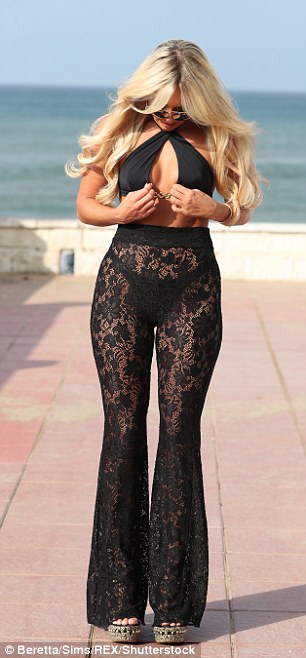 Highlighting her natural beauty, she lined her plump pout with a slick of pink lipgloss whilst her honey hued tresses were styled in big bouncy waves that cascaded down her shoulders.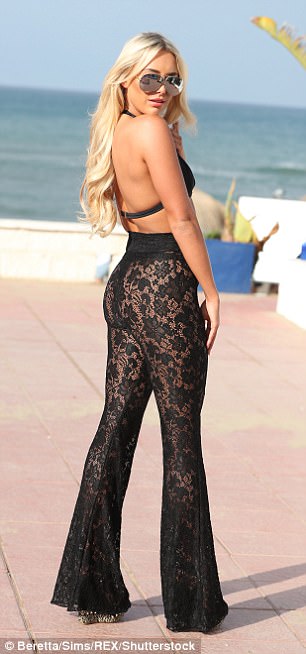 Showing off her incredible figure, she flashed most flesh as she joined the cast for filming by the sea.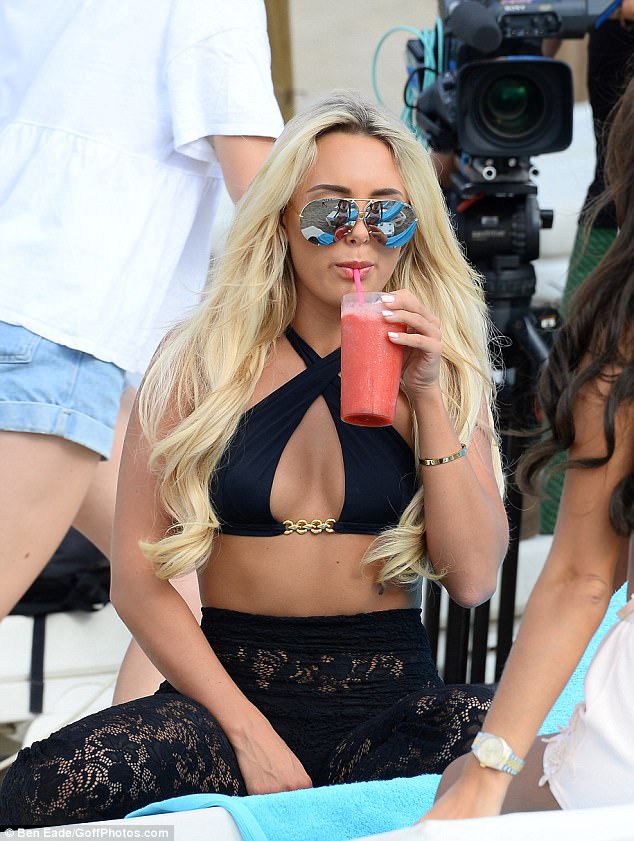 Amber relaxed with a drink poolside as she watched the action unfold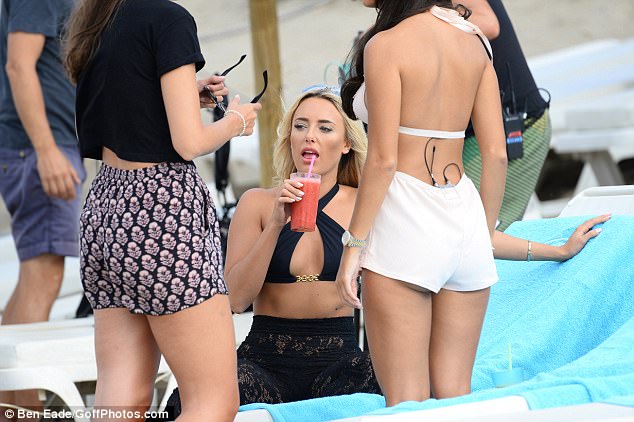 Amber was in high spirits as she chatted with her gal pals on the evening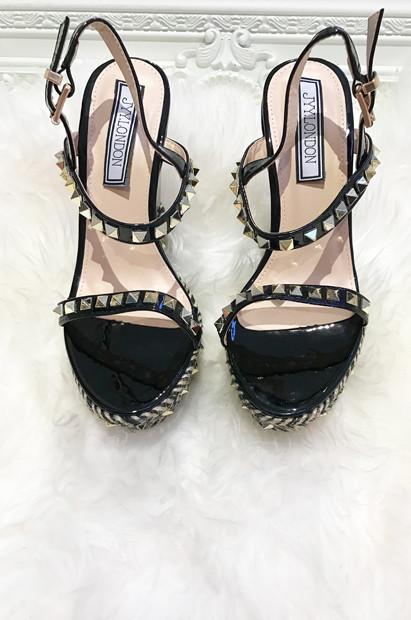 Amber showed us how pool party attire is done here wearing a sleek black crossover bikini paired with sexy lace trousers that flashed plenty of flesh. She made her legs appear longer in the pair too by donning wedge sandals by JYY London.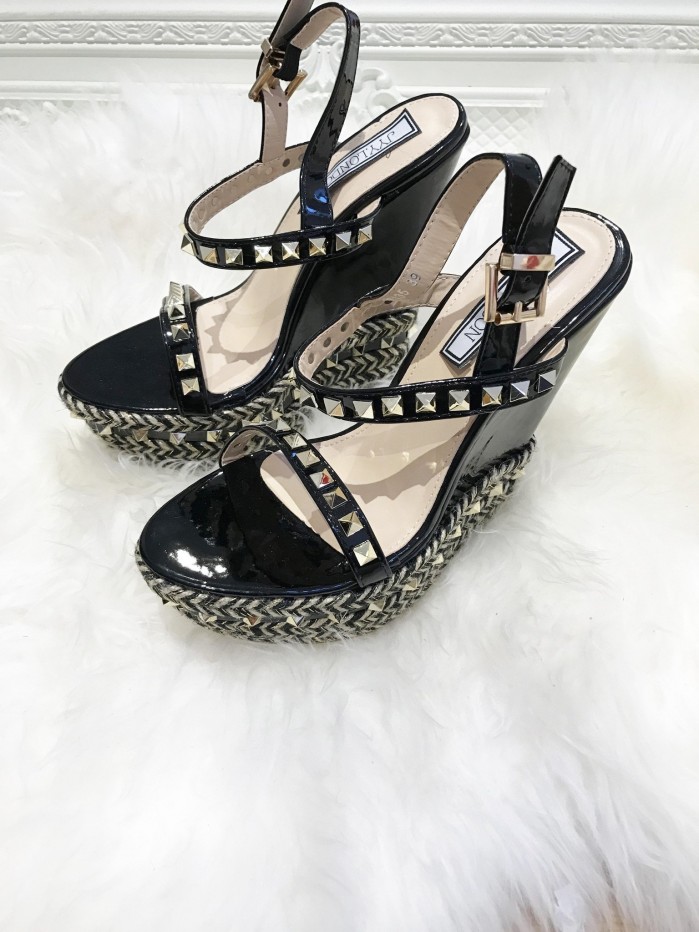 We love the no doubt easy to walk in wedge heel and the edgy studded finish. Keen to copy? Click 'Buy' to snap them up now. Alternatively, check out the similar wedges we've lined up below: