By now, you must have already heard that Amber Rose is having a Twitter feud with Khloe Kardashian. The former disapproved of the fact that Tyga is dating a barely legal Kylie Jenner (who is 17), and expressed her disdain through the social networking site by saying Kylie should be in bed by 7. Of course, like any big sister would, Khloe hit back at Amber with her own set of snide comments.
Speaking of which, ever the type to enjoy large amounts of attention, Amber was more than willing to slip into a chainlink and sequin dress for the Laurel Dewitt presentation held on Sunday during New York Fashion Week. She wore the piece with gold ankle-strap sandals and a nude high-cut maillot that left an illusion that she was naked. The look was edgy, futuristic, but also ancient-inspired and alien-like.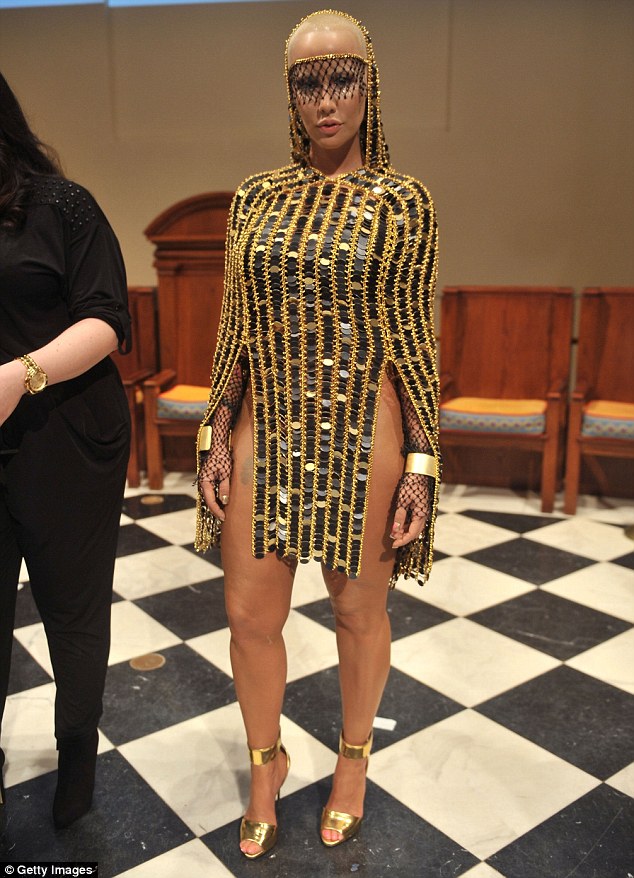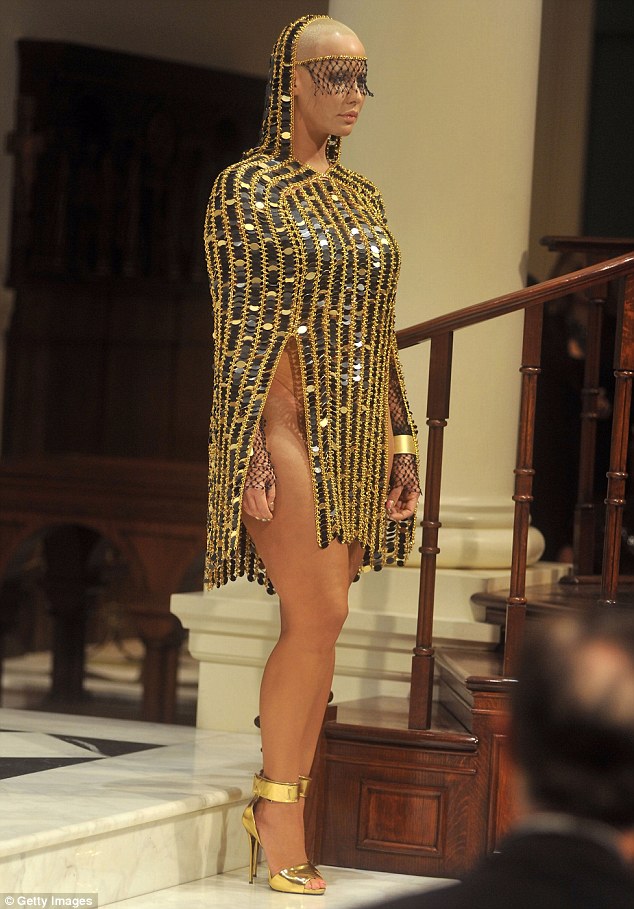 Amber Rose wears a chainlink-sequin dress for the Laurel DeWitt presentation held during Fashion Week, February 15, 2015
The "dress", if you can call it that, looks attractive. However, I feel like it's meant to be a cape or something. It will probably be a good piece to wear to a performance or a costume party, but certainly not for streetwear.
Her sandals, however, look promising. I have no doubt they will look great with pretty much any outfit — even jeans. I still have to get the details on the pair, but they remind me of these ankle-strap sandals from Giuseppe Zanotti. The silhouette and even the shape of the heels look very similar: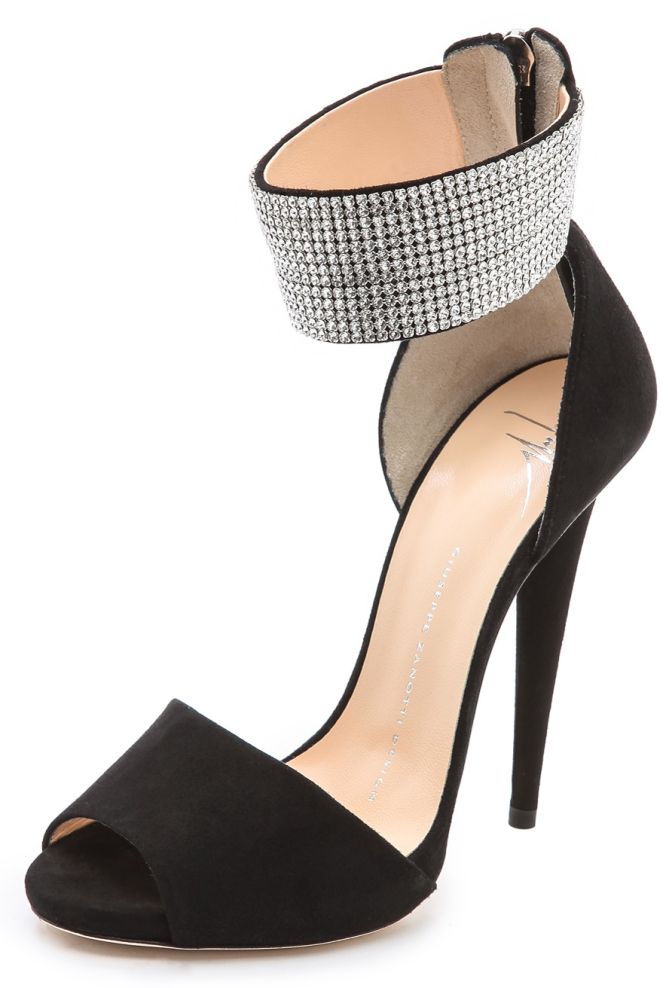 Giuseppe Zanotti Alien Ankle Cuff Sandals, $388.50 (was $1295)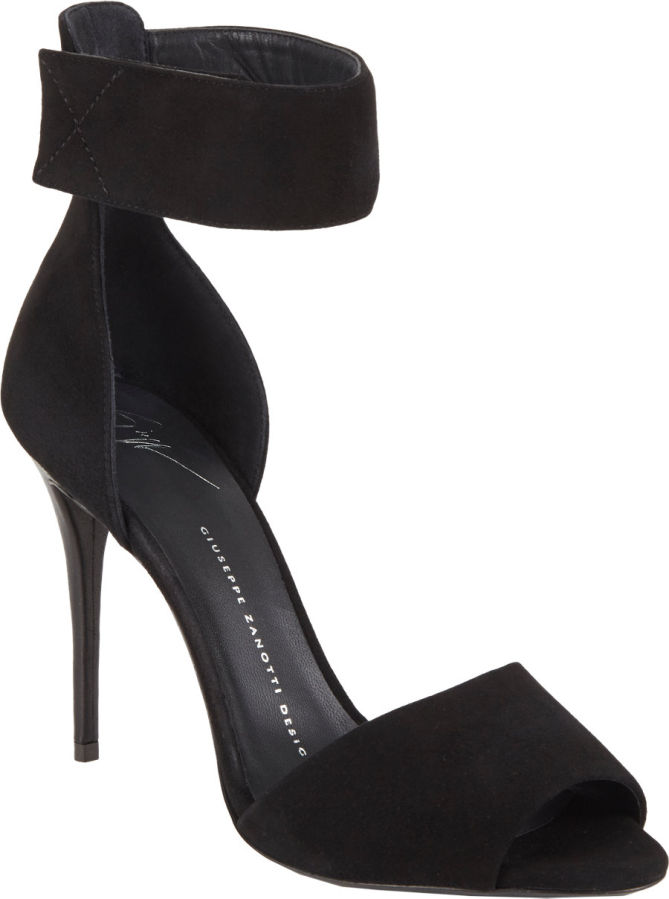 Giuseppe Zanotti Ankle Cuff Sandals in Black Suede, $329 (was $815)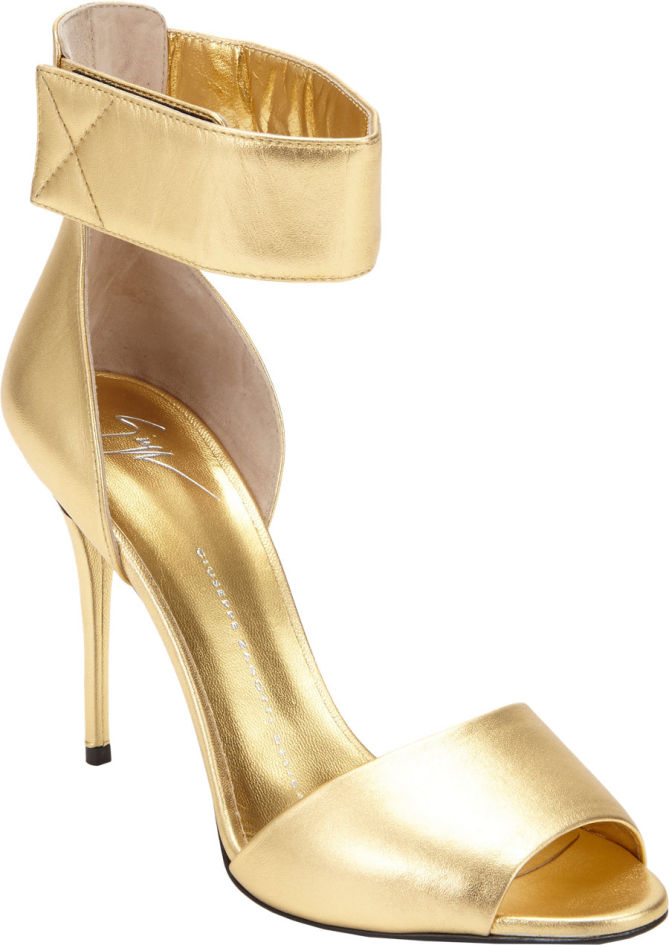 Giuseppe Zanotti Ankle Cuff Sandals in Gold Metallic, $329 (was $815)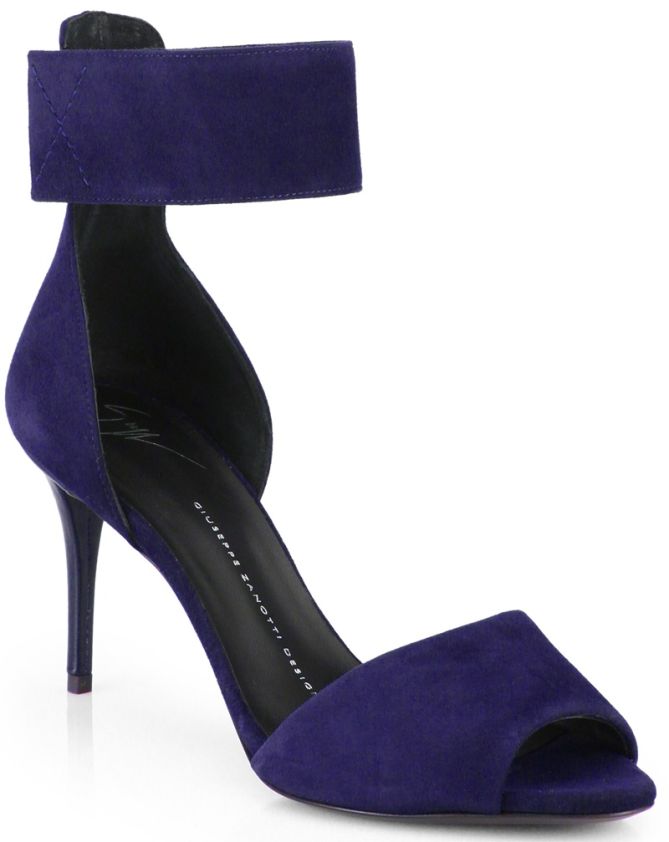 Giuseppe Zanotti Ankle Cuff Sandals in Blue Suede, $318 (was $795)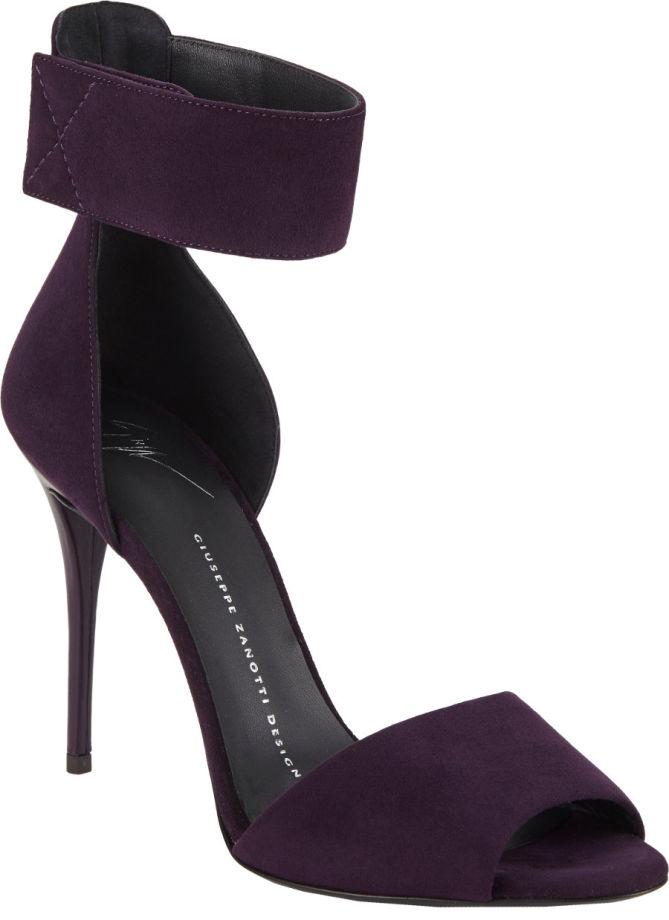 Giuseppe Zanotti Ankle Cuff Sandals in Purple Suede, $329 (was $815)
What do you think of my hunch? Right on targe, yes?
The "Alien" sandals from Giuseppe Zanotti feature thick cuff-like ankle straps, wide single bands on the front, and 4-inch-tall heels. They're currently on sale at $329, so I suggest you grab them pronto if you want to snag a pair. I don't think they'll stay available for long.