Looks like Amber Rose is moving on from Whiz Khalifa pretty fast. After separating from the rapper because he cheated on her, the actress and model was spotted out and about in London with footballer, Samuel Eto'o. The athlete's car was also seen outside her hotel as soon as they finished clubbing. Hmmm…I guess we all can guess what came after the partying.
Well, you can't blame the guy, I guess. I mean, Amber's outfit for the night was quite hard to resist. She slipped into a pin-detailed black maxi dress that came fashioned with a pelvic-high slit. With her legs showing, Amber also made sure she had a pair of stunning heels on. The shoes were extra strappy — cagey, in fact — and quite pointy too.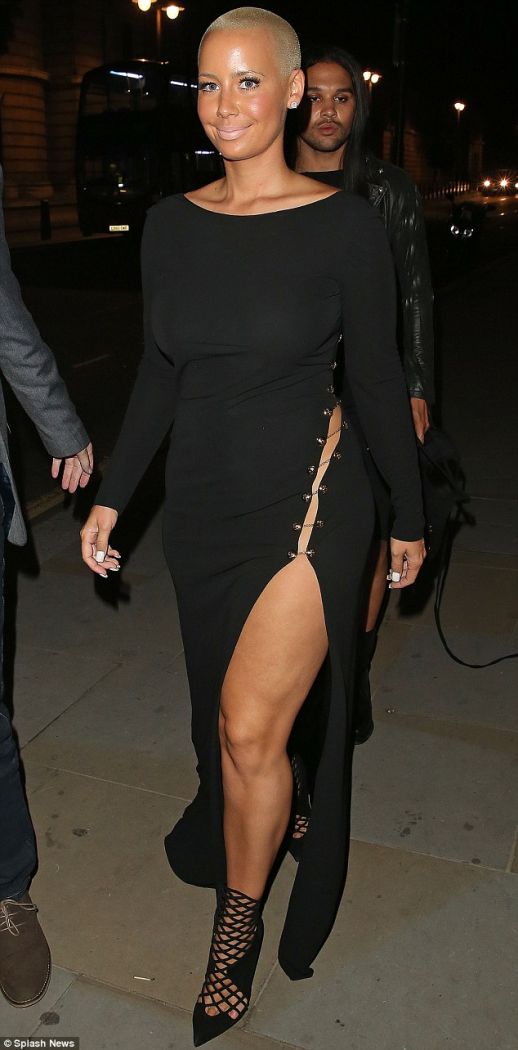 Amber Rose rocks a daring outfit while out clubbing with footballer, Samuel Eto'o, in London, October 12, 2014
How do you like Amber's dress? Do you approve? And what about her shoes, do you fancy them?
I don't know where Amber got her dress, but I think you can save a lot of money by simply cutting up a maxi dress and pinning the upper portion of the slit. Would you agree?
As for Amber's cage booties, those, I'm sure, we all approve. They're the "Mrs. Boulglione" from Christian Louboutin. These shoes feature cutout lattice vamps, pointy toes, and 4.5-inch-tall heels. If you want to get your hands on them, you can easily order a pair online.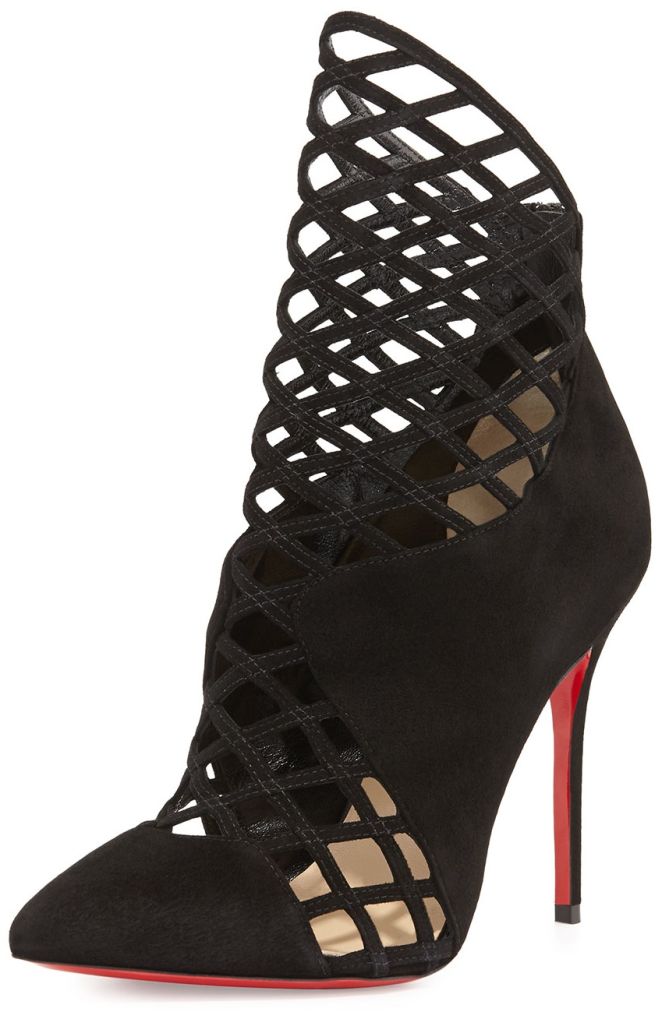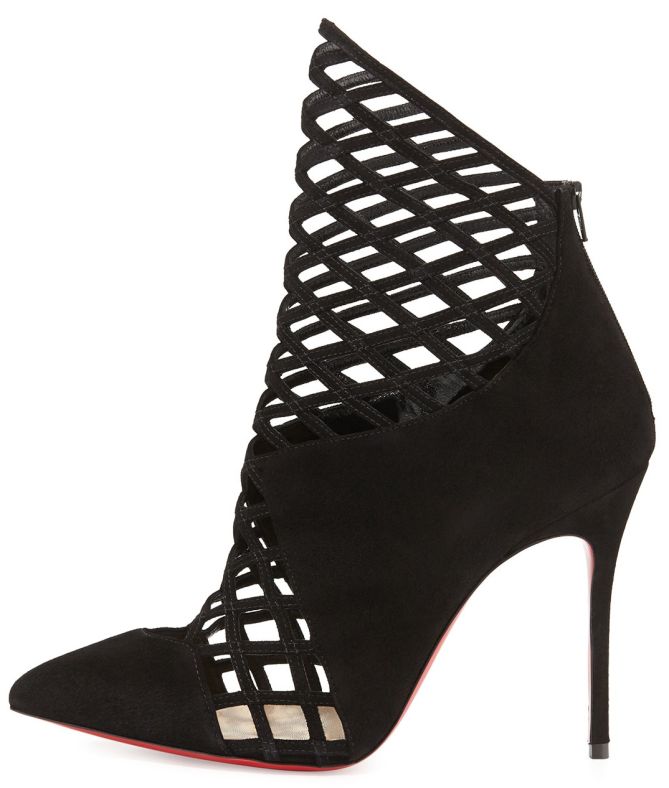 Christian Louboutin Boulglione Cage Booties, $ 1595
If parting with $1600 for a pair of shoes sounds too much for you, you may go with these pointy cage booties from Michael Kors instead. These pseudo pumps are still a tad pricey at $495, but the amount sure beats $1600. Would you agree?
Besides, the "Agnes" are quite exquisite. They also feature lattice-like vamps, but the shafts on these heels are shorter, so they're actually more flattering to wear: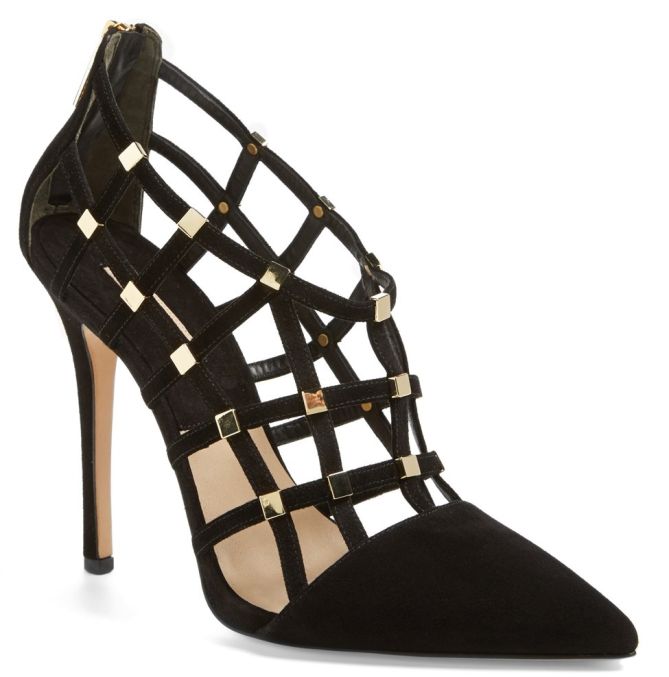 Michael Kors Agnes Pumps, $495