Amber Rose loves to make a spectacle of herself with over-the-top fashion choices. On Friday, the model stepped out in a rather unusual getup of oversized denim dungarees worn over a peach-colored corset top. She then teamed the mix with angular eyewear, a choker, and a pair of bulky combat boots emblazoned with an eagle on each tongue. It was a loose and frumpy getup but the amount of cleavage she exposed more than made up for the outfit's lack of sex appeal.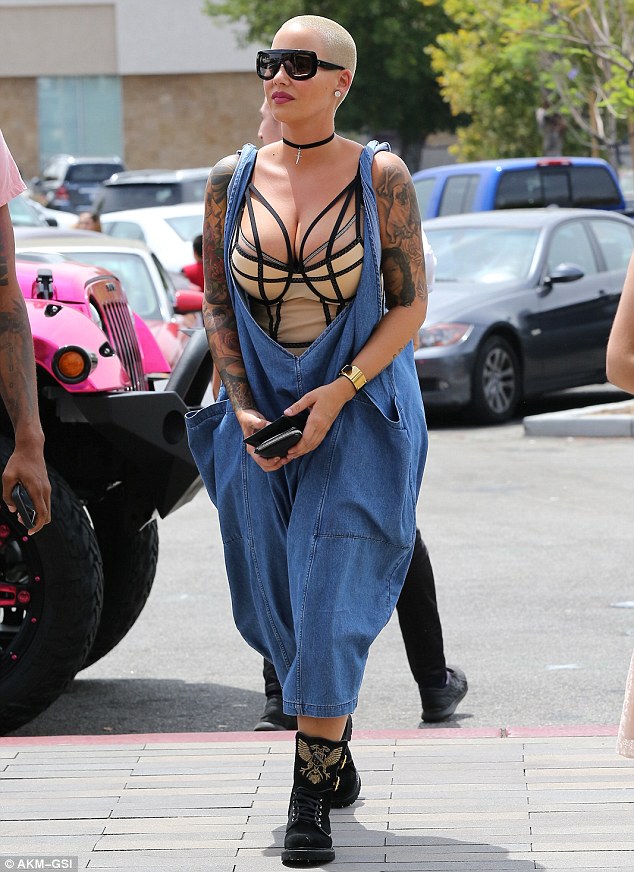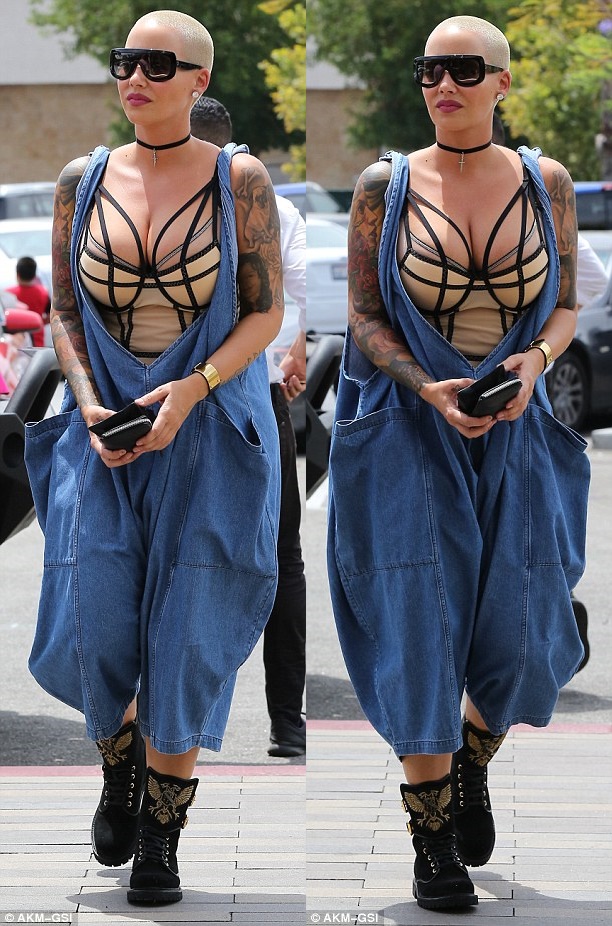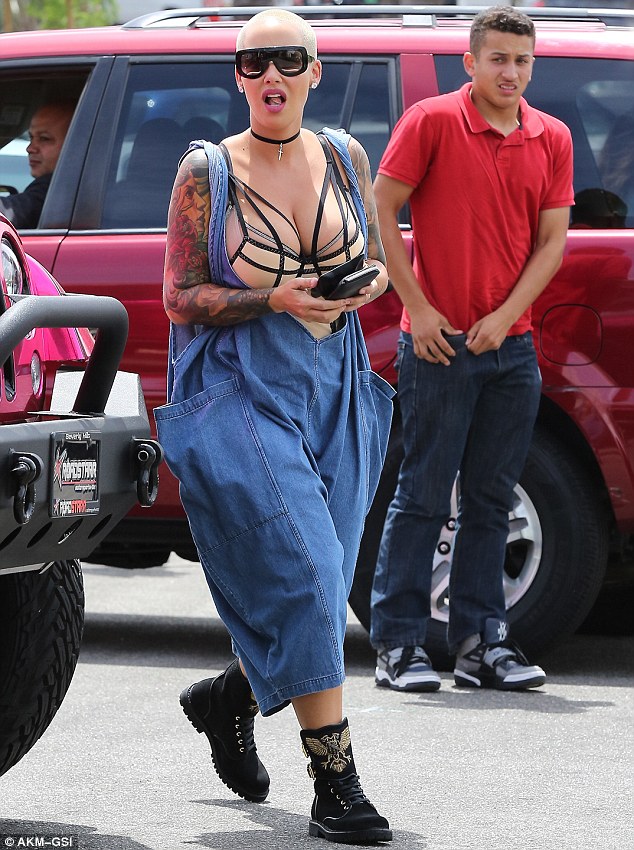 Amber Rose wears oversized overalls for a day out in Los Angeles on June 10, 2016
What can you say about Amber's latest street style? Cool? Edgy? Grunge? Or simply not your type?
I can't say I'm a fan, and I wouldn't be surprised if you aren't too. While the corset top accentuated her ample bosom, it did little to elevate her style. In fact, I'd say the overexposed cleavage made her look a tad tacky. Then again, everything is subjective and you may think otherwise.
I couldn't find any details on Amber's extra large dungarees, but if you're interested in the boots, they're from Balmain. They come with eagle embroidered tongues, two buckled straps on the sides, and thick lug soles. Here's a closer look: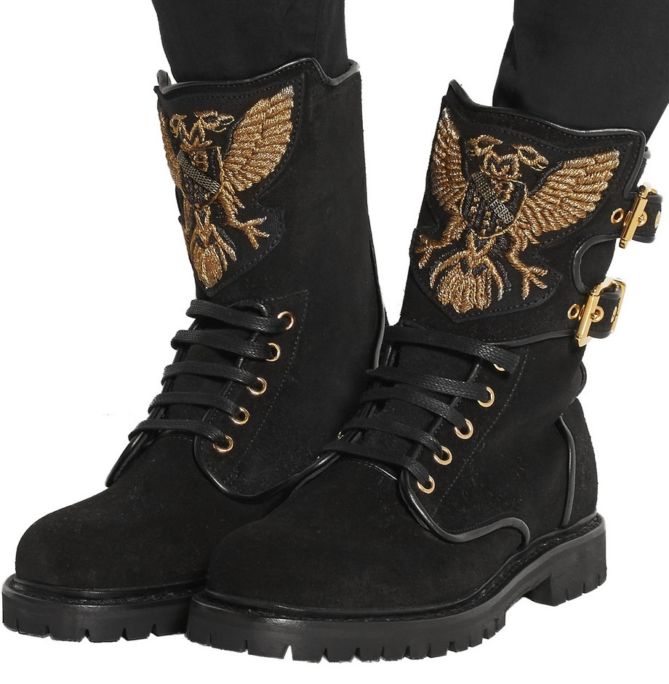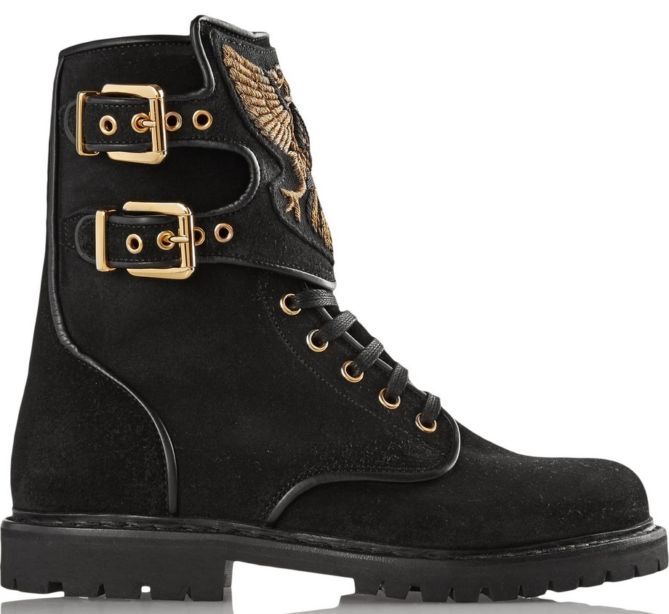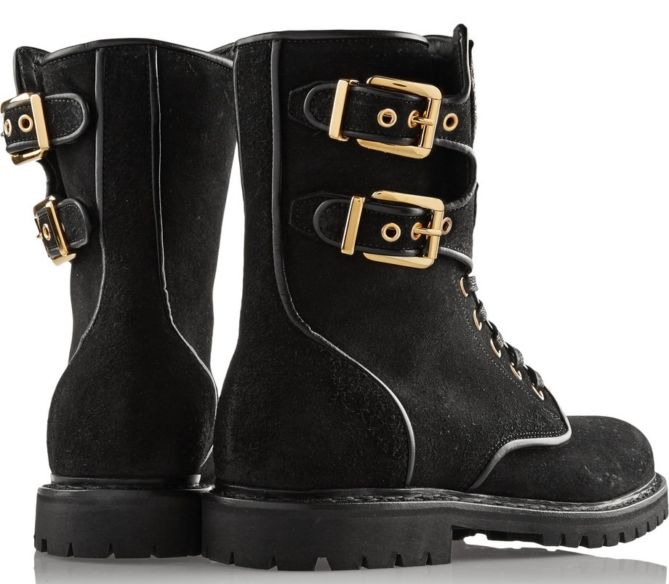 Balmain Eagle Ranger Embroidered Boots, $780
If you fancy the pair, you can find the boots at Net-A-Porter. They retail at $780. The silhouette reminds me a lot of Dr. Martens mixed with a bit of Timberland flavor to it. Except, of course, more glam thanks to the gilded details. I couldn't find anything similar to the pair that's pocket-friendly enough, so I'll leave you with these instead: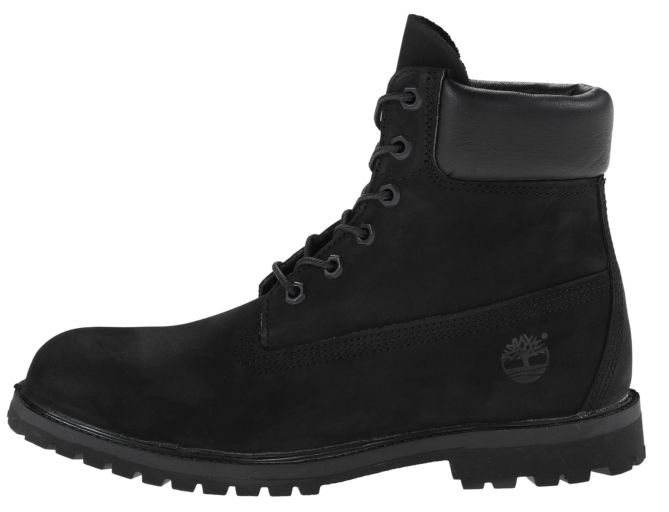 Timberland 6″ Premium Boots, $170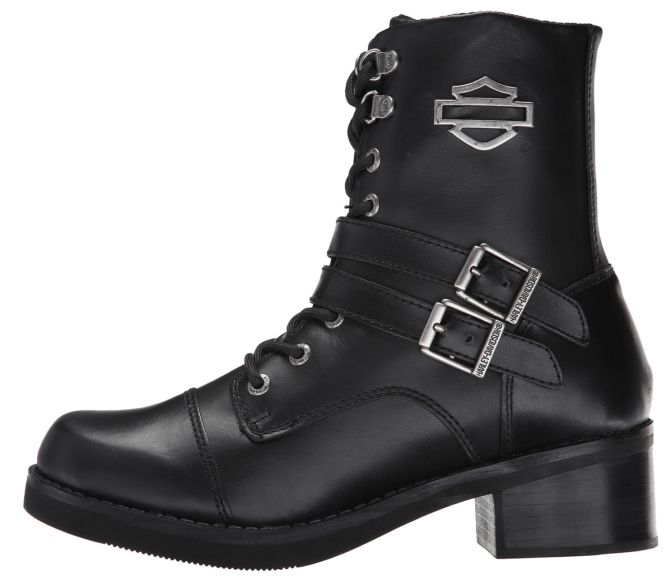 Harley Davidson Melinda Boots, $130