Just right before Kanye's wife — that's Kim Kardashian West for the clueless — gave birth on Saturday, his ex, Amber Rose, was spotted partying the night away late Friday evening. For the occasion, the bodacious babe wore an unusual ensemble of pleated jacket topped over a body-con dress slashed to perfection. She complemented the getup with cat-eye sunnies and a pair of strappy lace-up pumps. What stood out, however, was her cellphone, which was secured in what appeared to be a household cleaning product, though it was really just a Fresh Moschino phone case.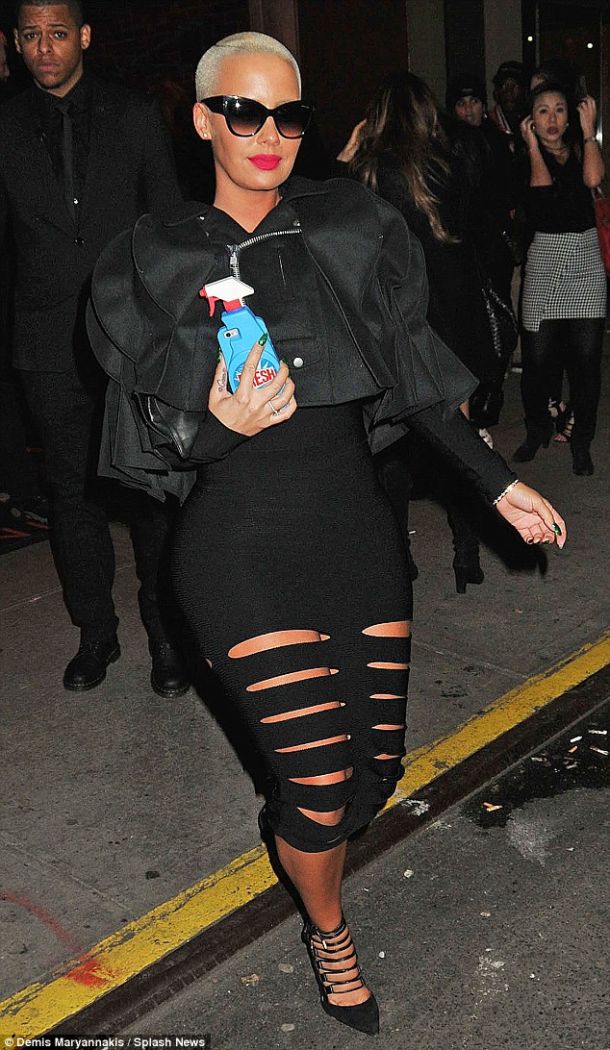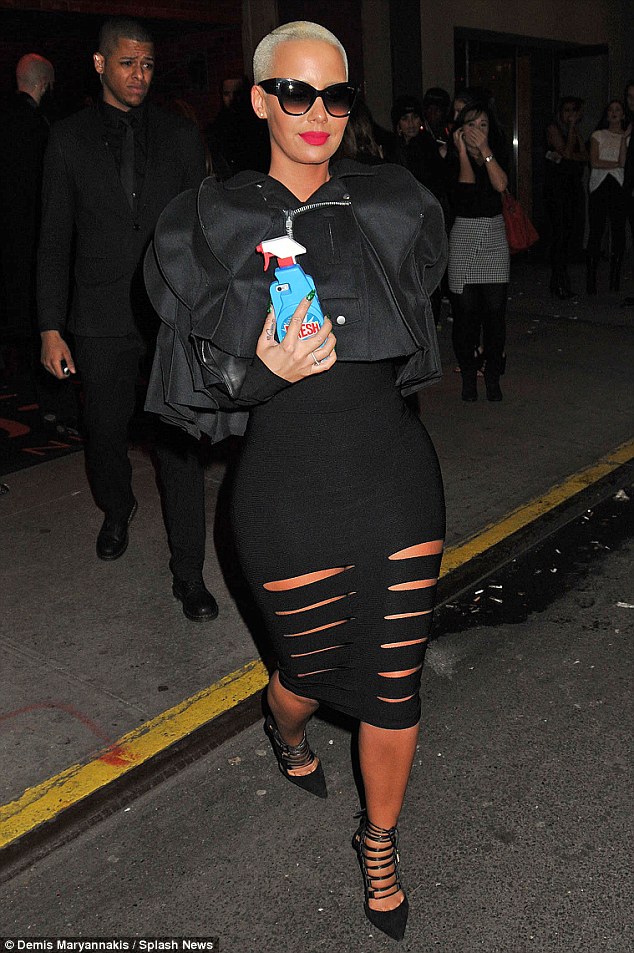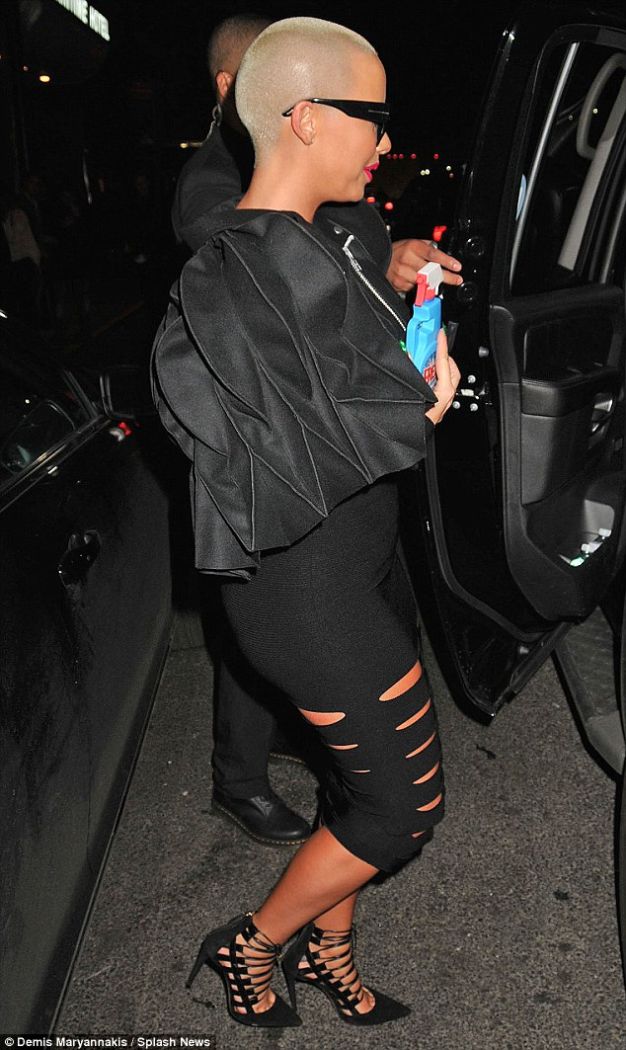 Amber Rose steps out to party in New York on the evening of December 4, 2015
How do you like the outfit Amber put together? Do you find it odd or avante garde?
Sorry, I can't say I'm a fan of the jacket, nor can I say I like the dress. But her shoes, on the other hand, look fierce. If you think they look familiar, that's because they're the Aquazzura "Amazon" pumps — a closed-toe version of the label's famous Amazon lace-up sandals. Here's a closer look at the pair. You can find the shoes online. They come in different colors too: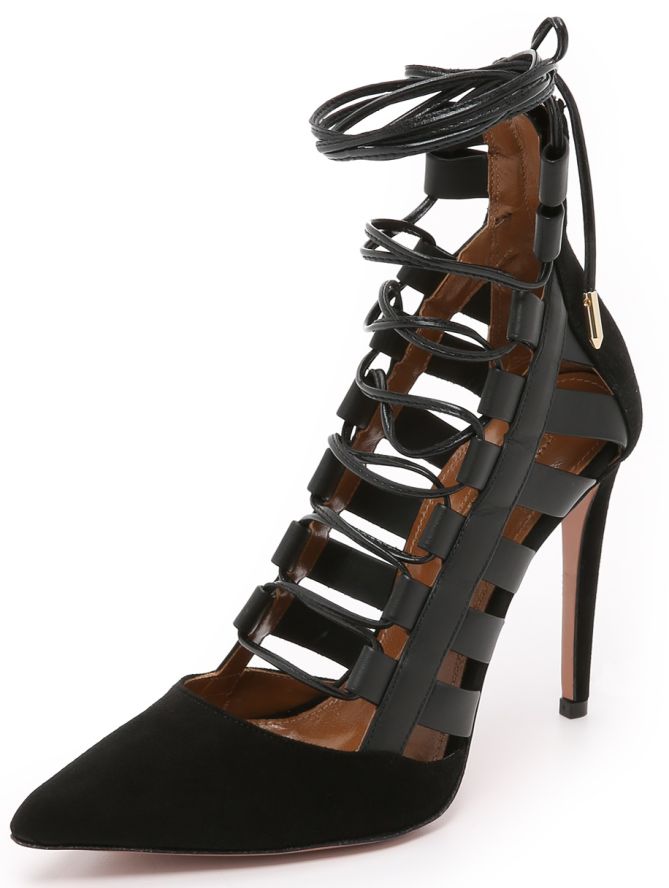 Aquazzura Amazon Lace Up Pumps in Black, $835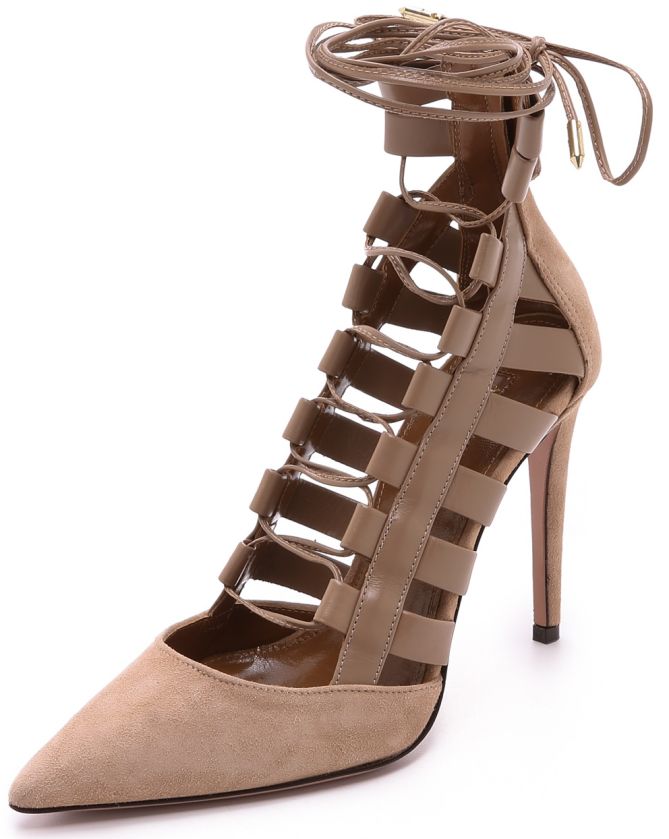 Aquazzura Amazon Lace Up Pumps in Biscotto, $835
Fancy the silhouette?
The pumps will set you back a pricey $835. If you're not too keen on spending that much on a single pair, don't worry because there are a lot of options available. Try these super sexy and strappy pumps from Aldo. They are currently on sale at $82: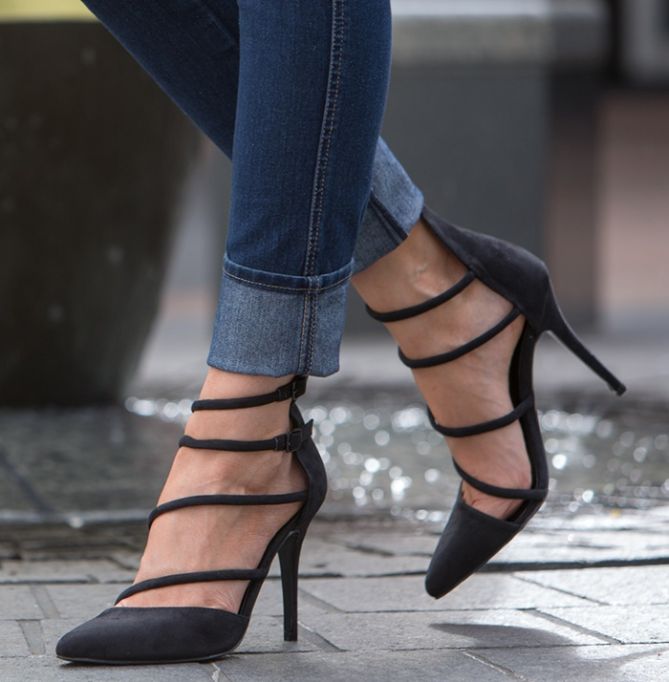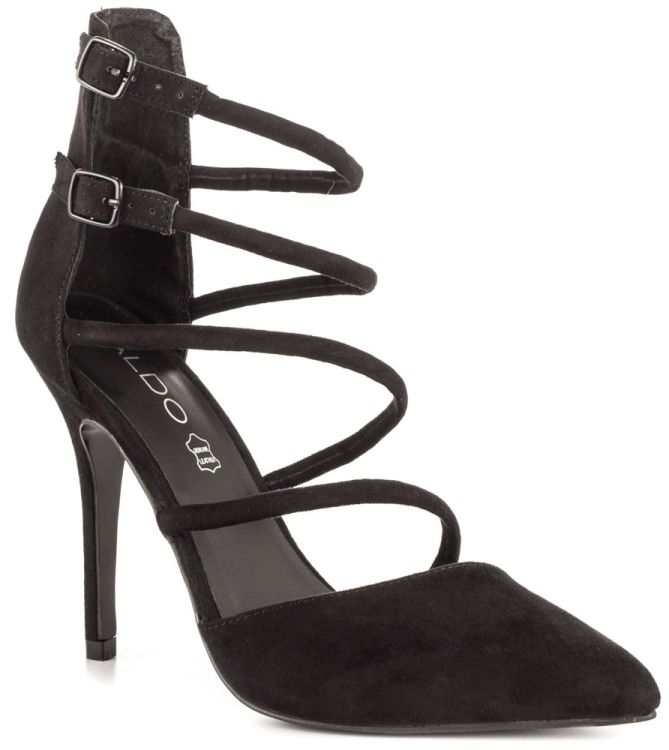 ALDO Eoweriri Pumps, $82 (was $90)