Right before writing this post, Amber Le Bon's name only sounded familiar. I'm embarrassed to admit that I didn't know what she's really famous for. Turns out, Amber is a famous model — and the daughter of former model, Yasmin Le Bon, and Duran Duran lead vocalist, Simon Le Bon. Now understand why she quite popular.
Amber made it a point to flaunt her goods at the 15th anniversary party of MYLA Lingerie in London on Tuesday. For the occasion, the statuesque beauty slipped into an all-black attire consisting of black leather pants worn with a black halter top and a pair of edgy star studded boots. The look was simple and sexy, but the boots sure did all the talking.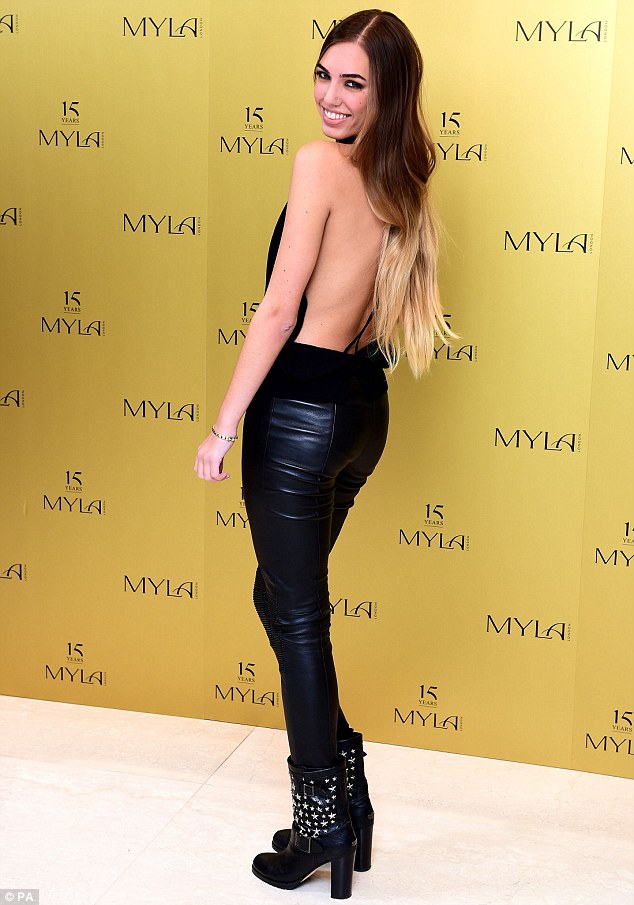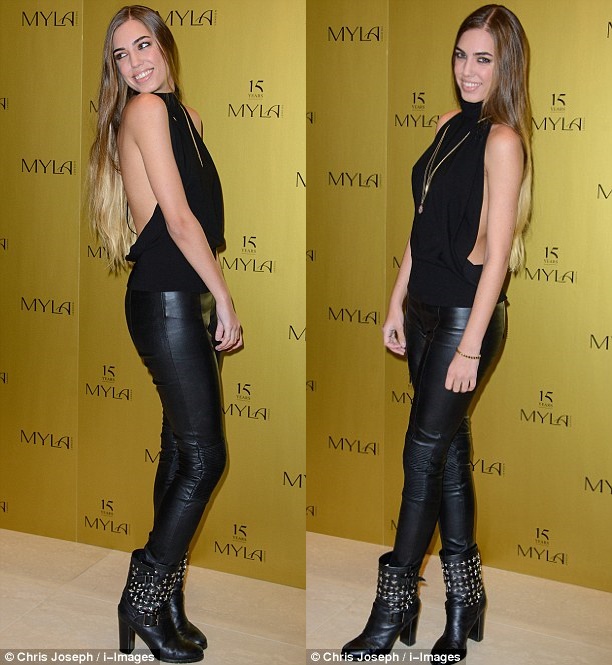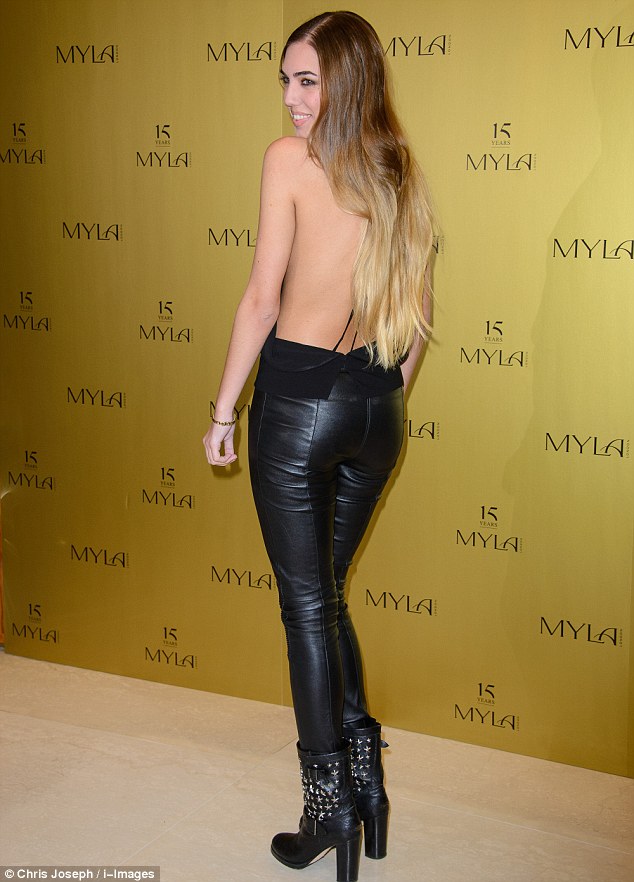 Amber Le Bon flaunts her long legs in skintight leather pants and a halter top as she attends the MYLA lingerie anniversary party in London, October 21, 2014
Do you like Amber's outfit? What about those star studded boots, do you approve of them?
Amber's edgy footwear are the Jimmy Choo "Dart". These boots feature star-shaped studs and decorative buckles on the shafts, as well as 3.75-inch-tall block heels. If you fancy the pair, you can score one online for a pricey $1525.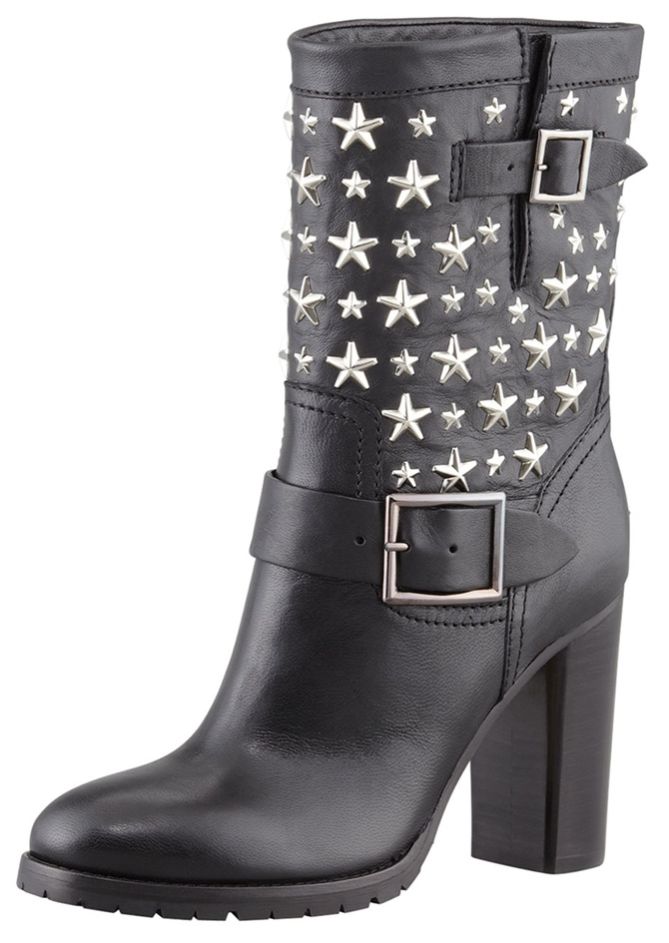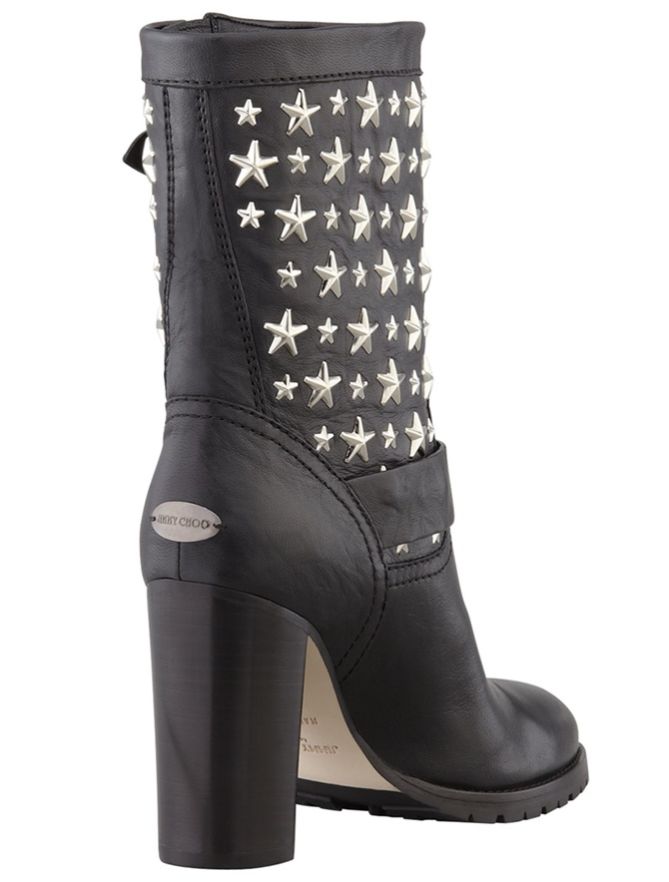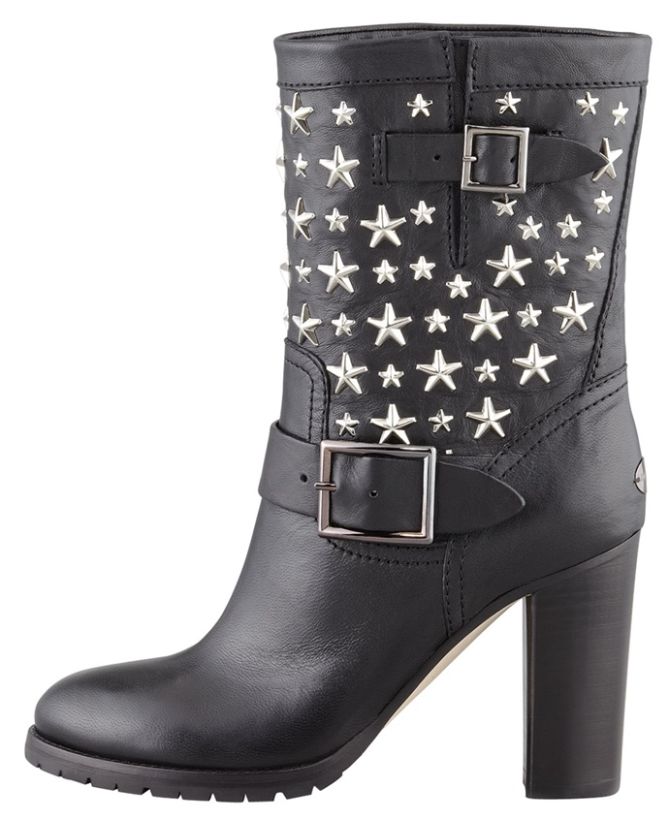 Jimmy Choo Dart Star Studs Biker Boots, $1525
For the gals on a budget, I have just the right pair to give you the fix. Check out these star studded boots from Dingo. These are slightly on the chunky side, and they're not as tall too, but the "look" is there. Besides, the "Star Lite" will only set you back an easy $87. What more can you ask for?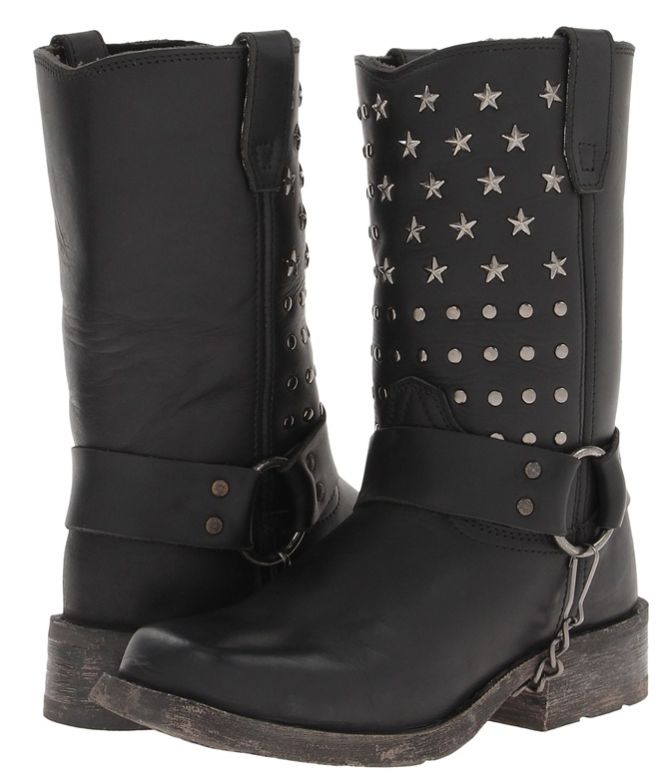 Dingo Star Lite Boots, $87 (was $145)