Amber Heard can finally move on. She and Johnny Depp have finalized their divorce with a settlement of seven million dollars to be awarded to the actress. Amber has agreed to donate the whole amount to charity, by the way, so people can now stop saying she did it all for the money.
With the messy divorce over, the blond beauty stepped out to party with famous friends at a club in London. For the occasion, Amber kept things hipster chic by slipping into a three-piece all-black ensemble of blazer, tank top, and skinny trousers. She complemented the mix with a braided hairstyle, a boater hat, and black block-heeled mules. She also wore unexpected extras like a chunky cuff bracelet and a large cocktail ring. But her best accessory would have to be the smile on her face. You can tell there was a weight lifted off her shoulders. She looked really happy.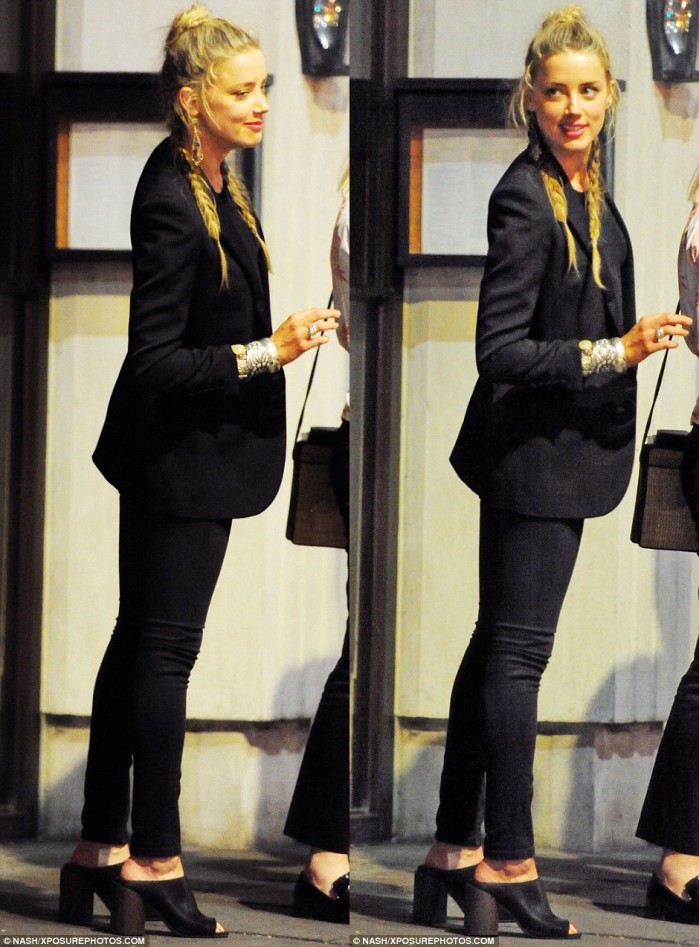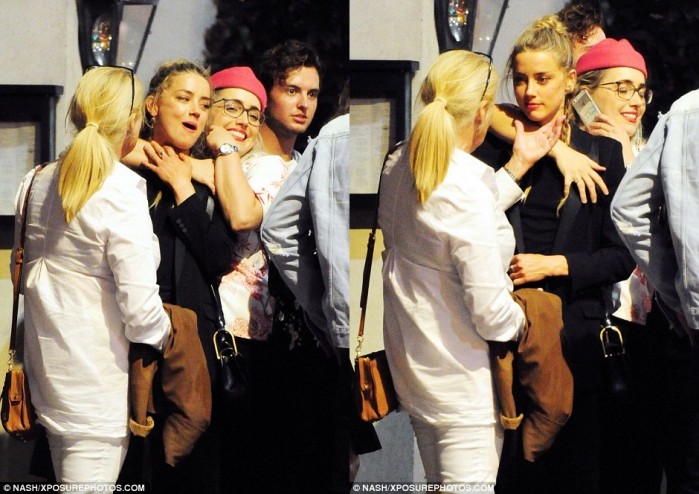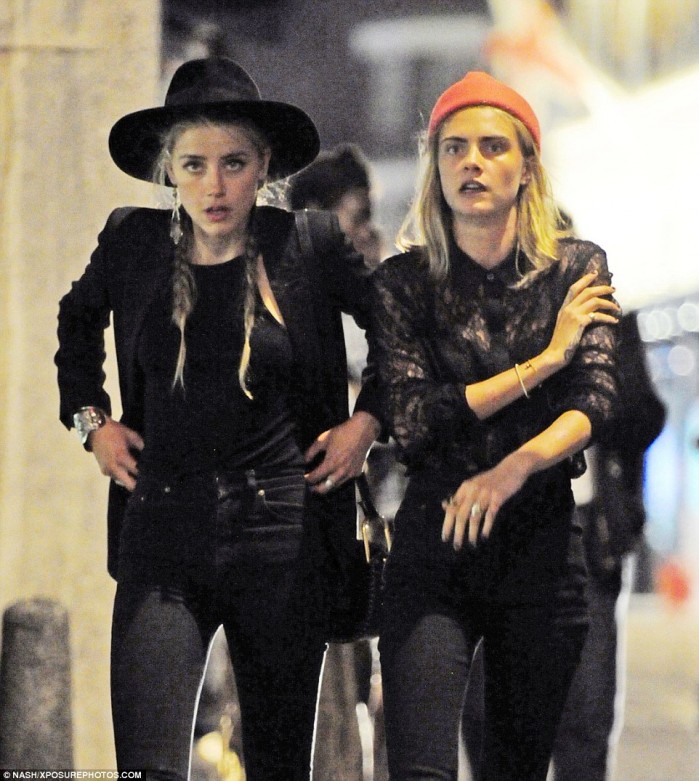 Amber Heard parties with some friends including Cara Delevingne and Margot Robbie in London on August 19, 2016
What are your thoughts on Amber's off-duty fashion sense?
It's the opposite of how she often looks on the red carpet. For appearances, she always goes for ultra-glamorous, sexy, and feminine pieces. On the streets, however, Amber likes to inject that indie vibe into her style, which I actually like. It's a little on the androgynous side, and that's something I go for.
If you're loving Amber's hipster chic fashion sense, you can easily replicate it with pieces from your closet. Grab a black blazer, a black tank top, and your best fitting skinny jeans or trousers. Once you have those in order, cap off with a boater hat and some block-heeled mules.
Speaking of mules, Amber's pair is by Givenchy. The style is no longer available, but here's a closer look at the shoes. They're open at the toes and come with chunky cylindrical 3.5-inch-tall heels.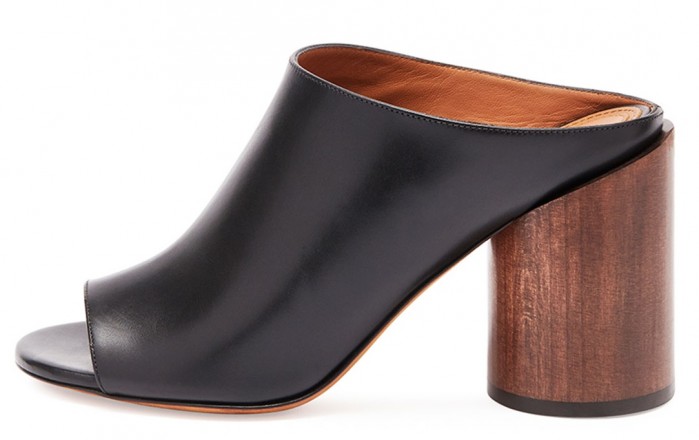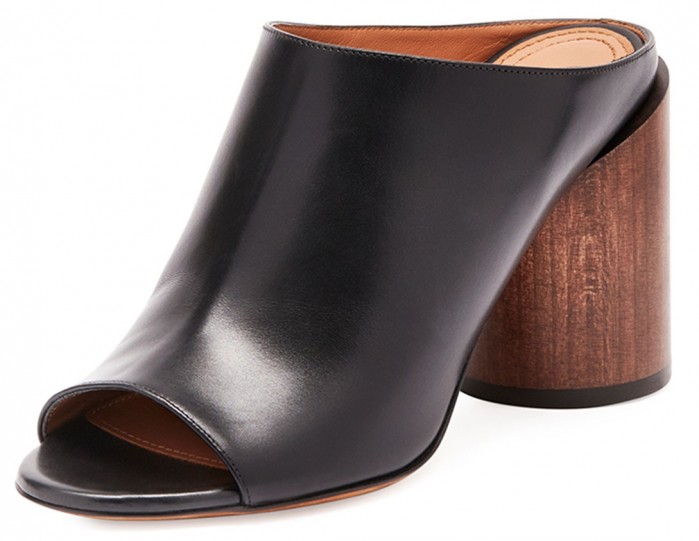 Givenchy Calf Leather Block Heeled Mules, $795 (sold out)
For the lazy shopper who needs some product suggestions, here are two for you. If you're down with all-black dressing, go with the Bella Vita "Savona". But if you wish to give Amber's style your own interpretation, try the brown Steve Madden "Nollla". By the way, I've also included Amber's cute crossbody bag below. It's from Chloe: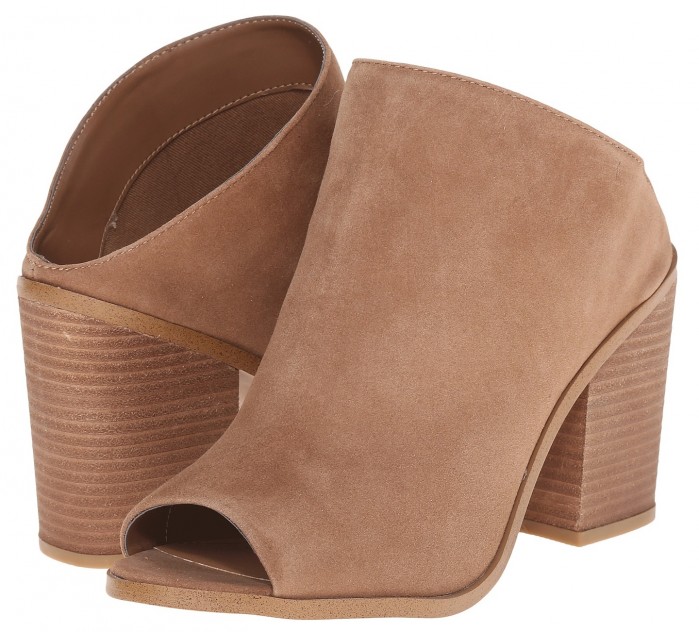 Steve Madden Nollla Mules, $108 (was $120)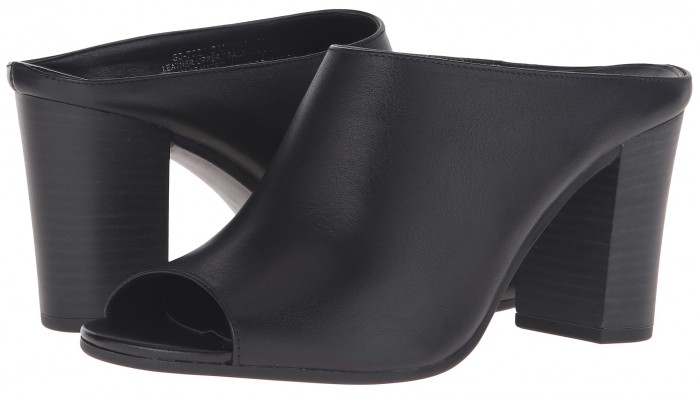 Bella Vita Savona Mules, $100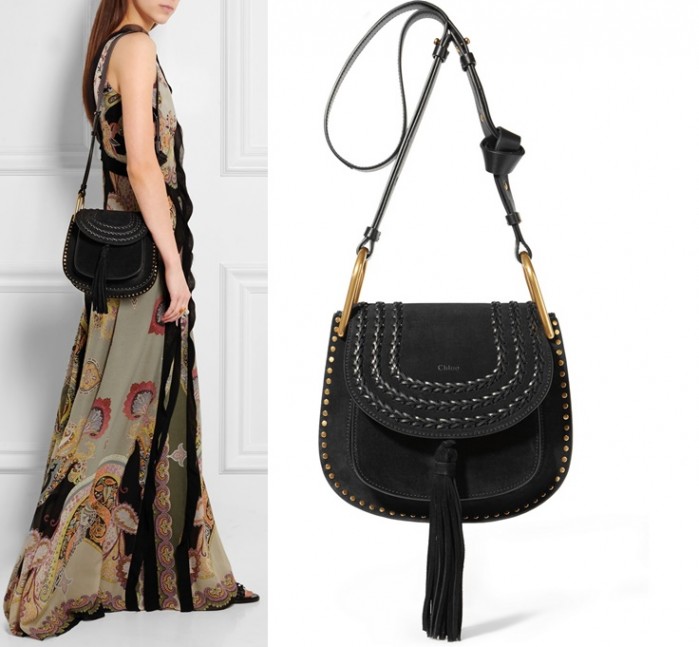 Chloe Hudson Crossbody Bag, $2090