Amber Heard, as in Mrs. Johnny Depp, skipped the makeup and stepped up her fashion game instead, for a plane ride to London on Friday.
The actress was spotted arriving at Heathrow in an all-black ensemble that can only be labeled as hipster chic. She wore a black shirt with black high-waist skinny jeans, and then topped off the combo with a black blazer, a hat, a fringed mini bucket bag, and an unusual pair of high cut boots.
Everything was alright up until you see the footwear. The shoes reminded me of vintage men's brogues. Fortunately, Amber pulled off the mix with no issues.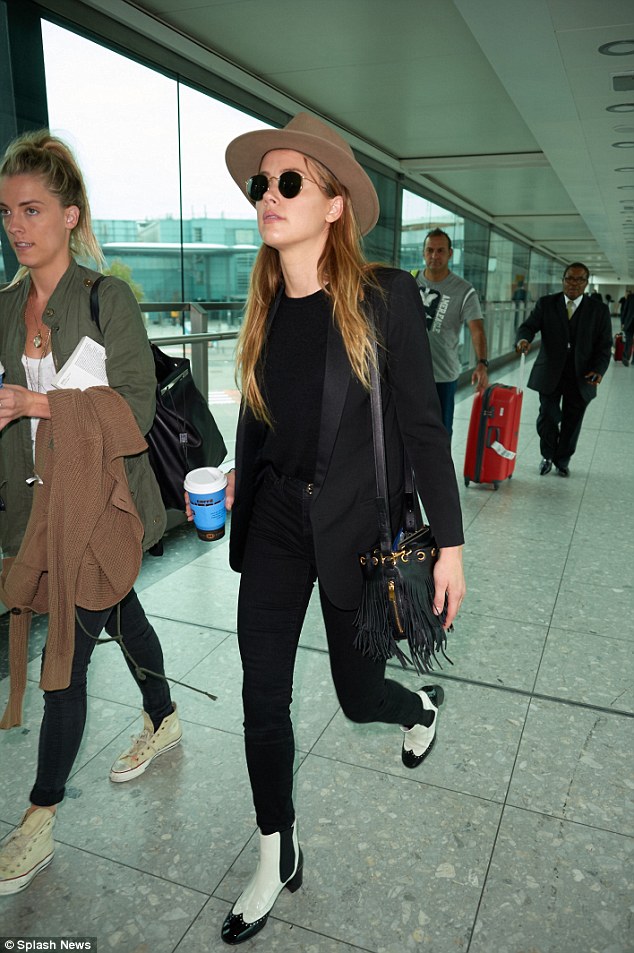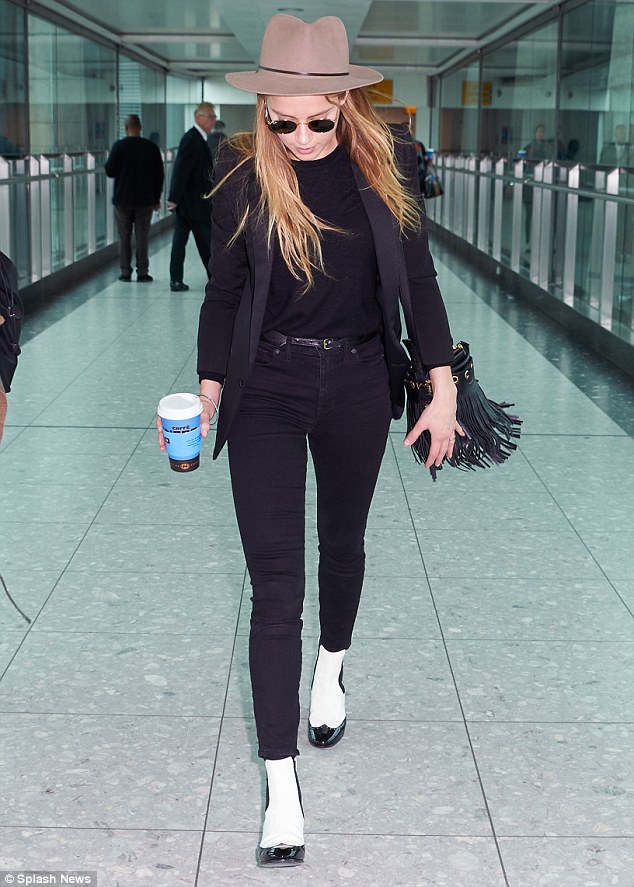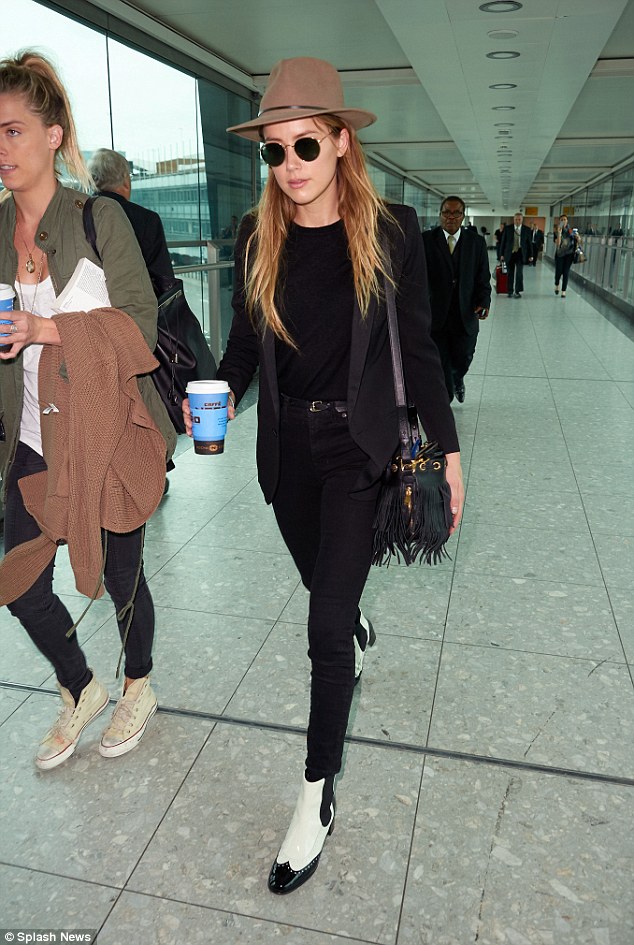 Amber Heard arrives at Heathrow Airport in London on October 23, 2015
What are your thoughts on Amber's footwear choice, yay or nay?
I couldn't find any details on Amber's Chelsea boots, so if you wish to grab them, you'll need to be more creative with your search.
On a side note, you may consider these brogues from ALDO instead. They're low-cut, but they are more flattering to wear compared to Amber's pair. Would you agree? Besides, they will only set you back an easy $90: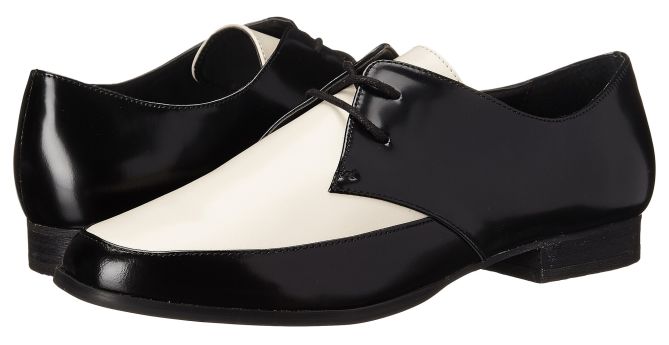 ALDO Flyta Brogues, $90
Wear these shoes with black skinny jeans, a black t-shirt, and a black blazer, then top off with a hat and a fringed purse to steal Amber's airport style.