Naomi Campbell attended amdar's Fabulous Fund Fair in New York city on Saturday.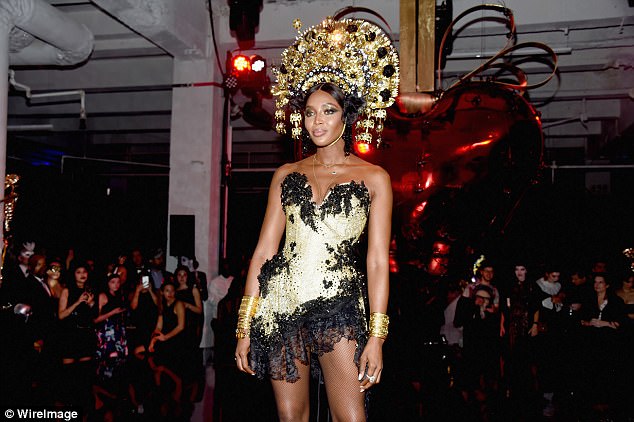 She is a member of modelling royalty. She looked amazing as always. She stole the show in her beautiful lace mini dress and dramatic crown decorated with a lot of gold flowers. She arrived to the party in a pair of fishnet stockings and high heels. She also added gold cuff bracelets.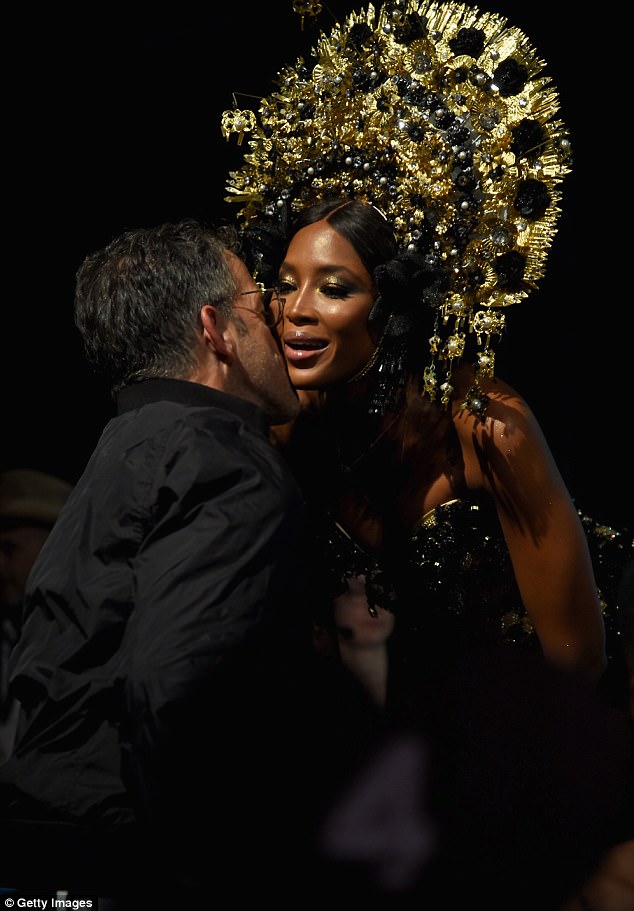 She evaluated her beautiful face with shimmering eye shadow and dewy blush. Her hair was put back aways from her face to show off her beautiful face. And at her feet she had the most iconic shoes in the world of fashion: Christian Louboutins' shoes with the well-known red sole. She wore the vertiginous platform sole and luxe satin outer. She attended a Halloween party in New York City with these very high heels! You can enrich your wardrobe with these amazing shoes that are perfect with everything but not for every day! There are also some good alternatives if you want to spend less but remember that the red sole is iconic! Naomi commanded attention as she strutted in front of guests, turning heads She got a kiss on the cheek from Kenneth Cole the designer.
Let's copy Naomi's look.