I'm a fan of Amanda Seyfried, but it's not because of her acting abilities. I like her red carpet style, and I find her exceptionally and naturally beautiful. She's one of the few people in Hollywood who can look really good even without makeup. In fact, I honestly think she doesn't need that much paint on her face to look stunning. Sorry, girl crushing over here.
Anyway, speaking of Amanda, the actress attended the premiere of her new film, Ted 2, in New York on Wednesday. For the occasion, she chose a strappy little black dress and teamed it with an equally strappy pair of pointed stilettos. To add drama to her getup, she kept her hair braided in cornrows. I would have wanted the hair loose in tousled waves, but I guess she wanted a lot of texture to her outfit, hence the hairstyle choice.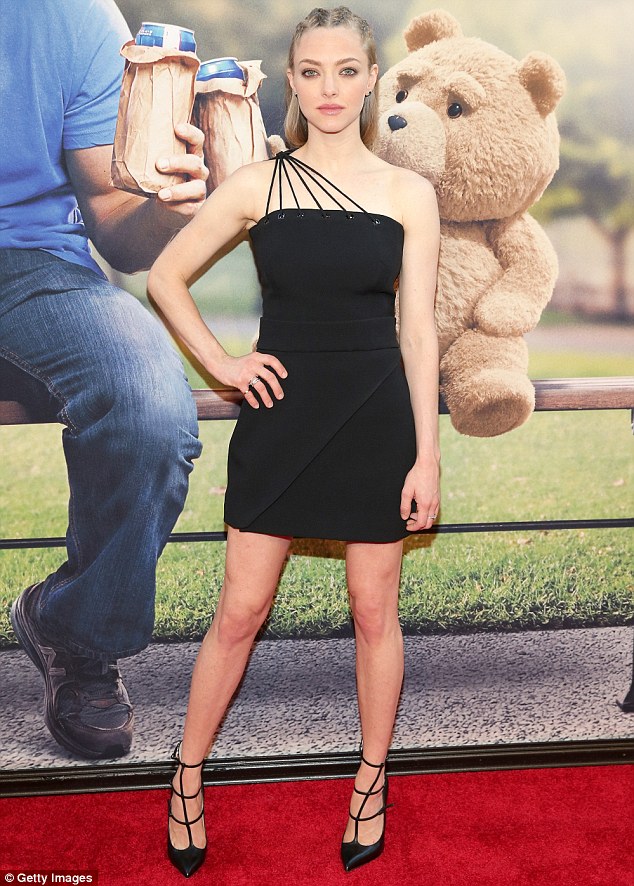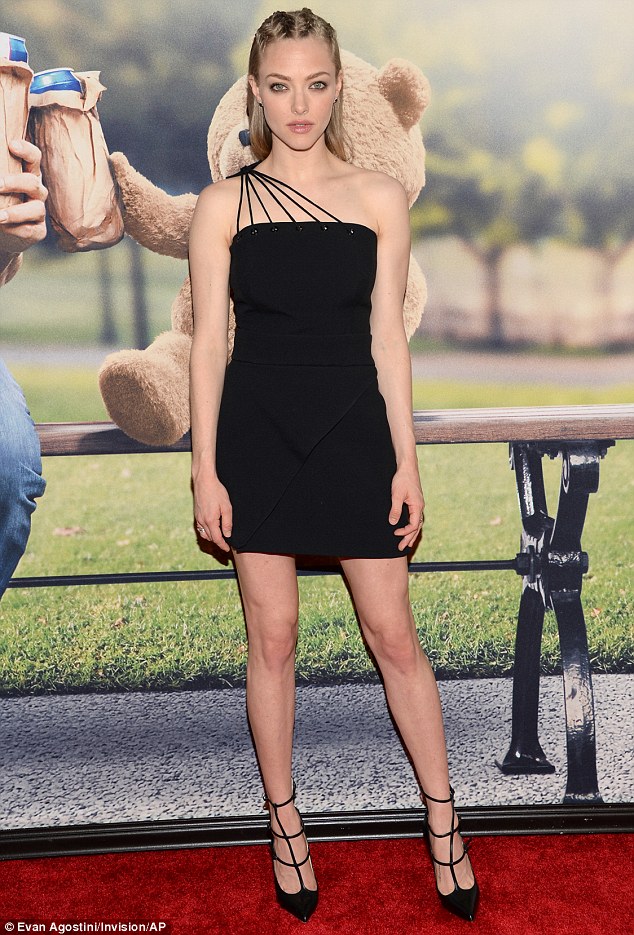 Amanda Seyfried attends the premiere of Ted 2 in New York City on June 24, 2015
Amanda's strappy black dress is from Thierry Mugler. You can score the bralet version over here. The strappy pointed stilettos are from Christian Louboutin. They're the "Toerless Muse", a style detailed with 4-inch-tall heels and three slim buckled horizontal straps. I couldn't find them in black online, but below are the red suede and gold glitter variants: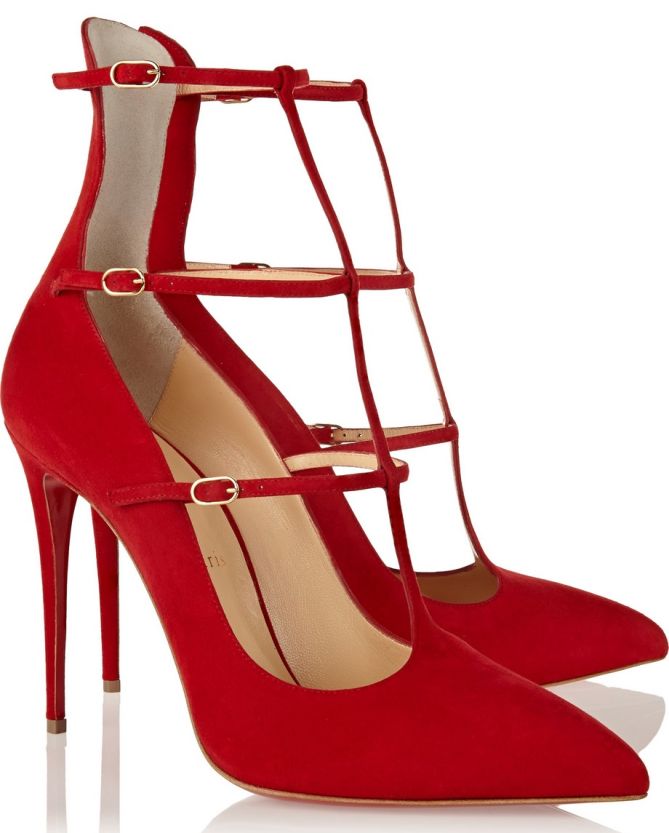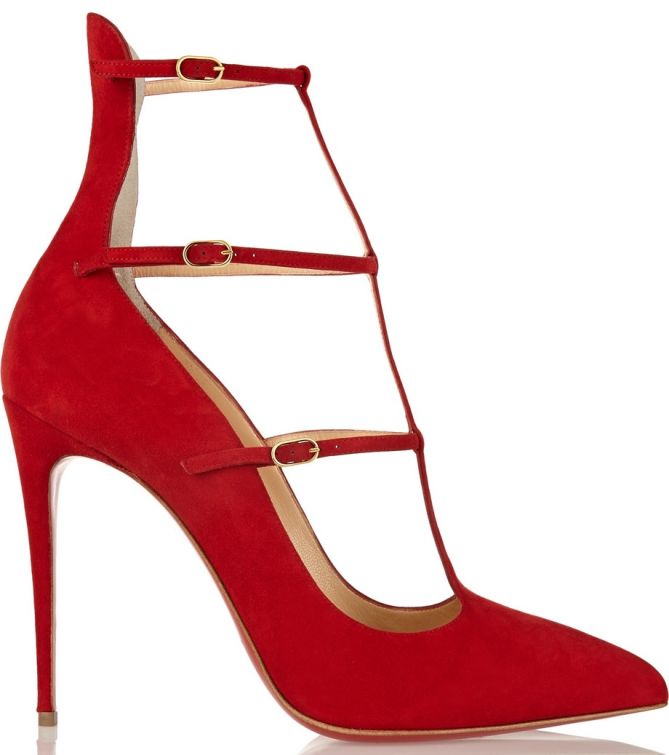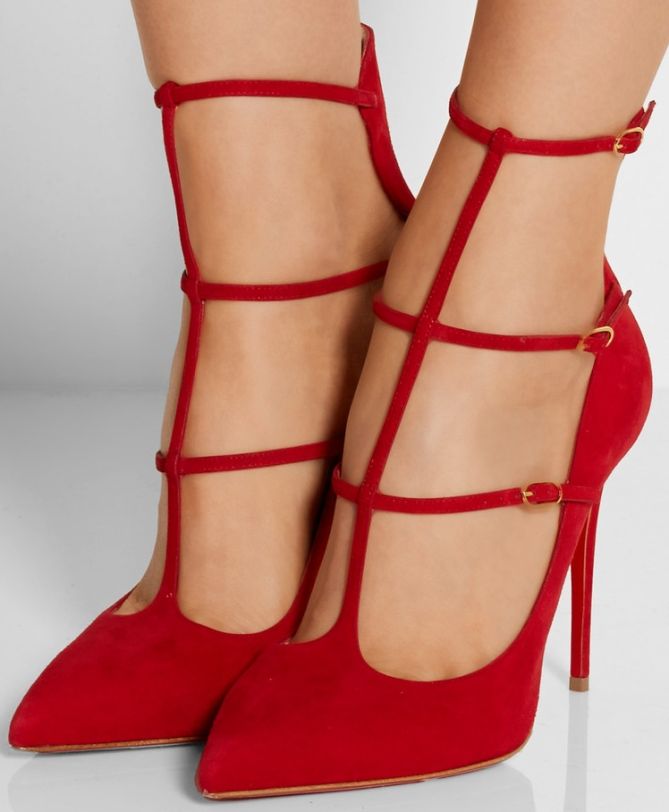 Christian Louboutin Toerless Muse Strappy Pumps in Red Suede, $995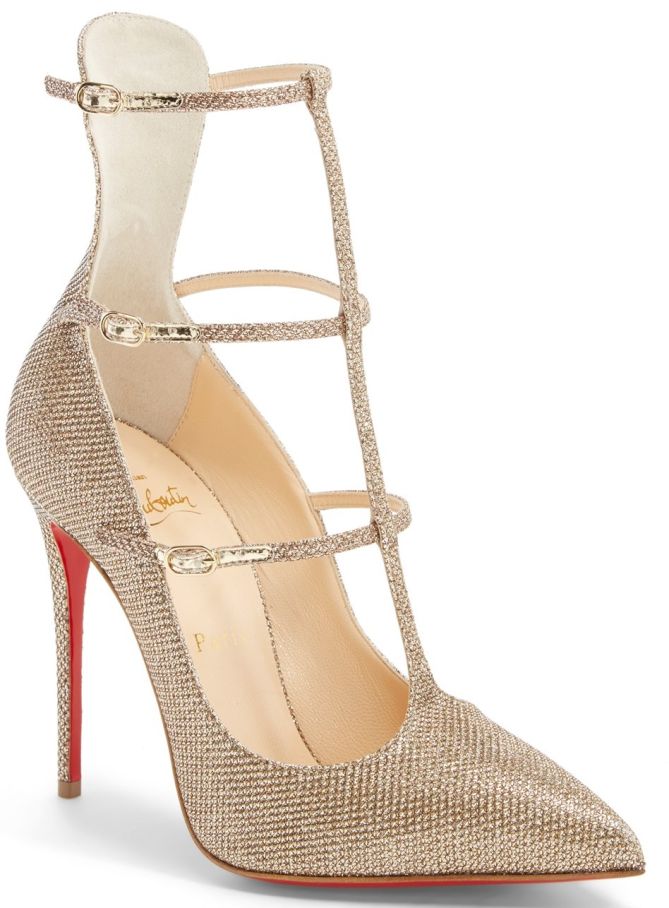 Christian Louboutin Toerless Muse Strappy Pumps in Gold Glitter, $995
These shoes sure look sexy. Don't you think?
If you're on a budget, what you can do is grab the Stuart Weitzman "Strungup" pumps instead. They don't come with triple straps, but they do feature lace-up closures, which in my opinion, are just as sexy, flirty, and flamboyant. Besides, a pair will set you back a more palatable $498:
Stuart Weitzman Strungup Lace-Up Pumps, $498