Britain's Got Talent presenter, Amanda Holden, showed off her ass-ets over the weekend. The actress, who is currently sitting in for Holly Willoughby on the ITV daytime show, This Morning, proudly flashed her taut bum on camera while decked in a form-fitting zippered dress that was intentionally left halfway open to reveal her tush and toned legs.
Amanda posted the picture with the caption, "Guess who I interviewed today", on Twitter,  and basically got everyone talking — not about who she interviewed, but more about her pretty behind. Of course, once you find out who she interviewed for the show, you immediately realize why she pulled such a stunt.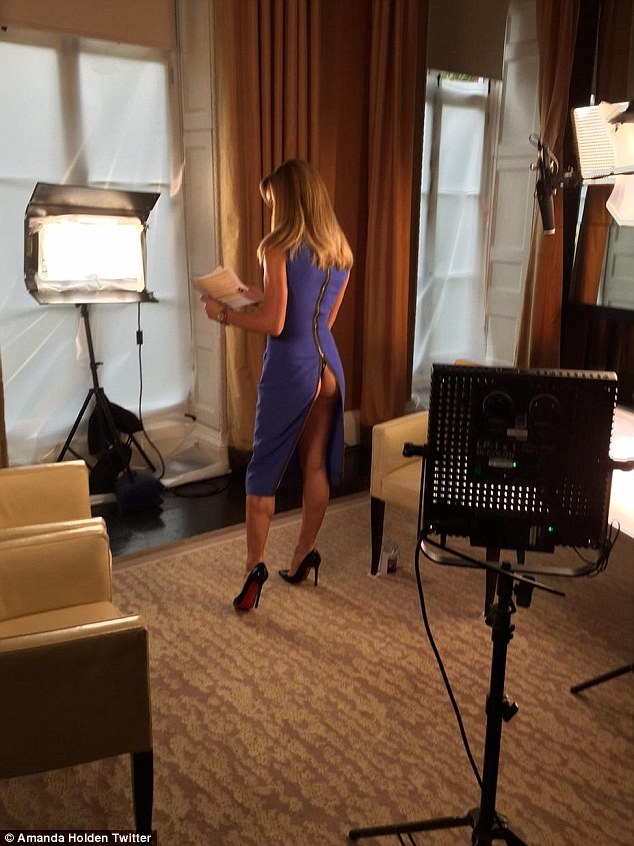 Amanda Holden flaunts her ass-ets in a tight blue dress and sky-high Christian Louboutin pumps on Twitter, October 18, 2014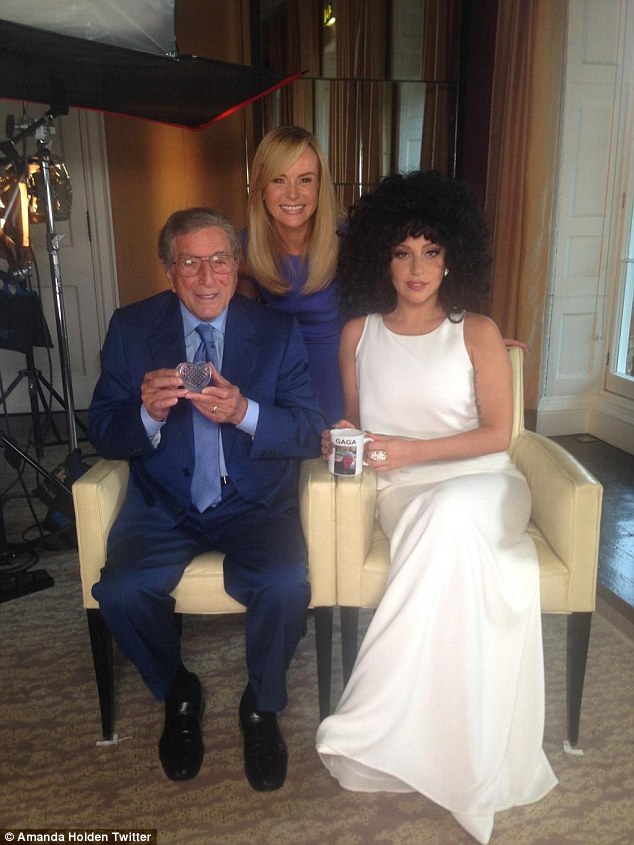 Amanda revealed that she interviewed Lady Gaga and Tony Bennett last Saturday
Amanda's tight blue zippered dress is actually a Victoria Beckham creation. You could say she put the "sexy" in the sophisticated-looking frock when she exposed her derriere.
And as for Amanda's sky-high pumps, those are obviously from Louboutin. I'm not entirely sure yet as to which particular style, but judging from the height, I would have to say they could be the So Kate.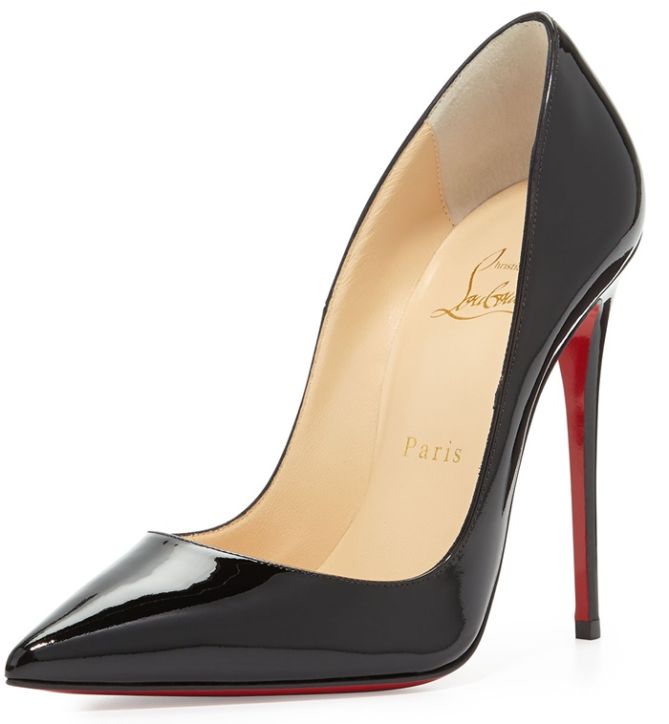 Christian Louboutin So Kate Pumps in Black Patent, $675
The So Kate feature much lowered vamps as well as a pointed silhouette for a more flattering appearance. What sets these pumps apart from other Louboutin creations are the heels. They're extremely tall at 4.5 inches, and can even go up to 5 inches once the size gets bigger. The pumps do not have platforms that provide support so they can be a pain to walk in if you're not used to strutting your stuff in stilettos.
If you fancy tall shoes, feel free to grab the So Kate online. They retail at $675. For those on a budget, you can try these pumps from L.A.M.B. instead. The "Diane" pumps feature very minimal island platforms and 5-inch-tall heels for lift. Price to own a pair is a more affordable $255: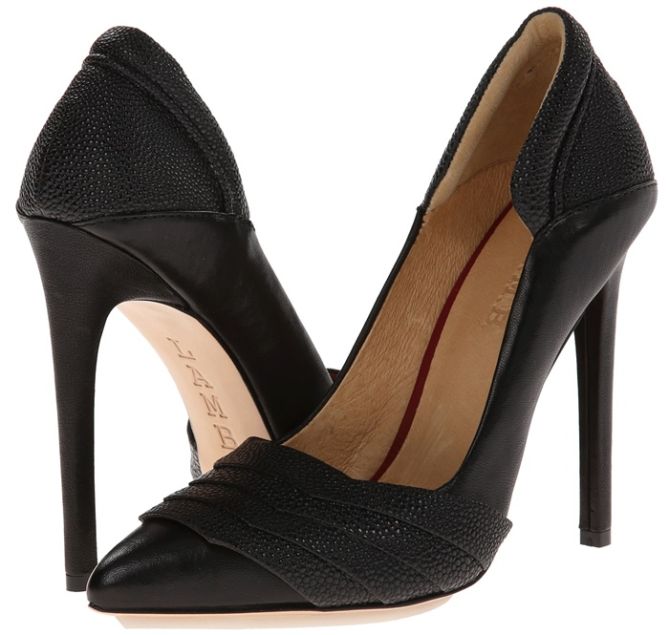 L.A.M.B. Diane Pumps, $255