George Clooney adores his wife to bits and pieces. This was apparent at the premiere of his new movie, Tomorrowland, in Anaheim over the weekend.
For the occasion, George decked himself in an all-black three-piece suit while his wife, Amal, chose an ensemble with color via a two-tone drop-waist frock teamed with neon-yellow-and-gold slingback pumps. It was an unexpected mix, but per usual, she pulled it off.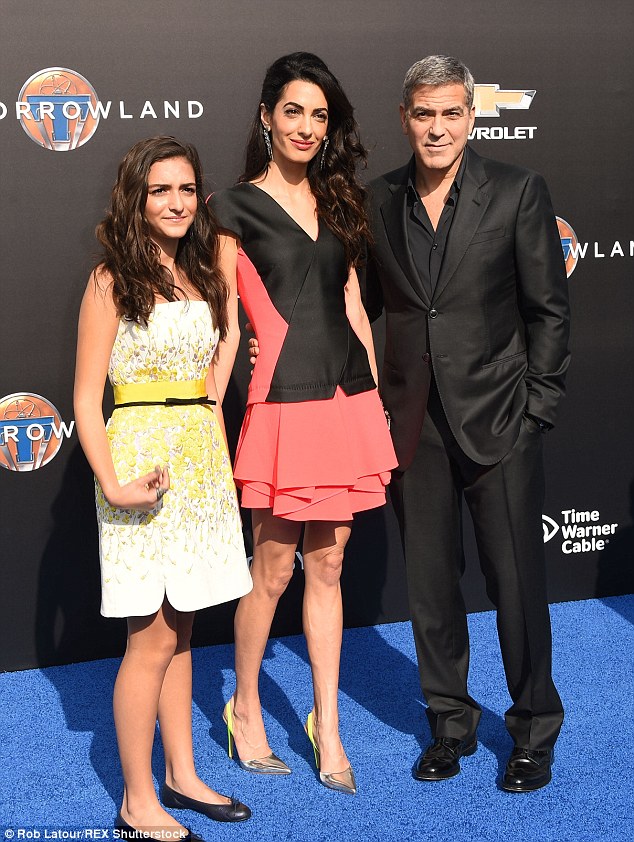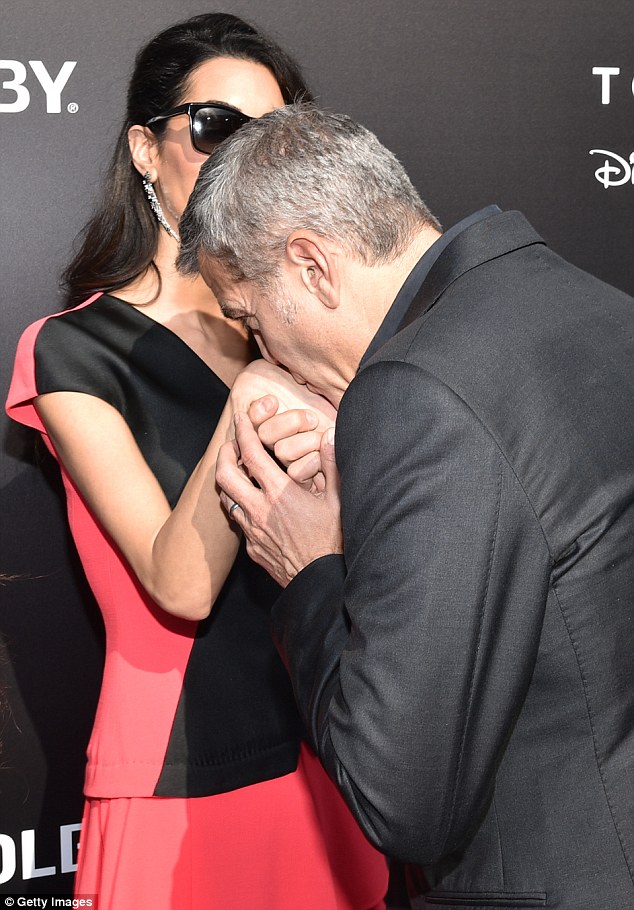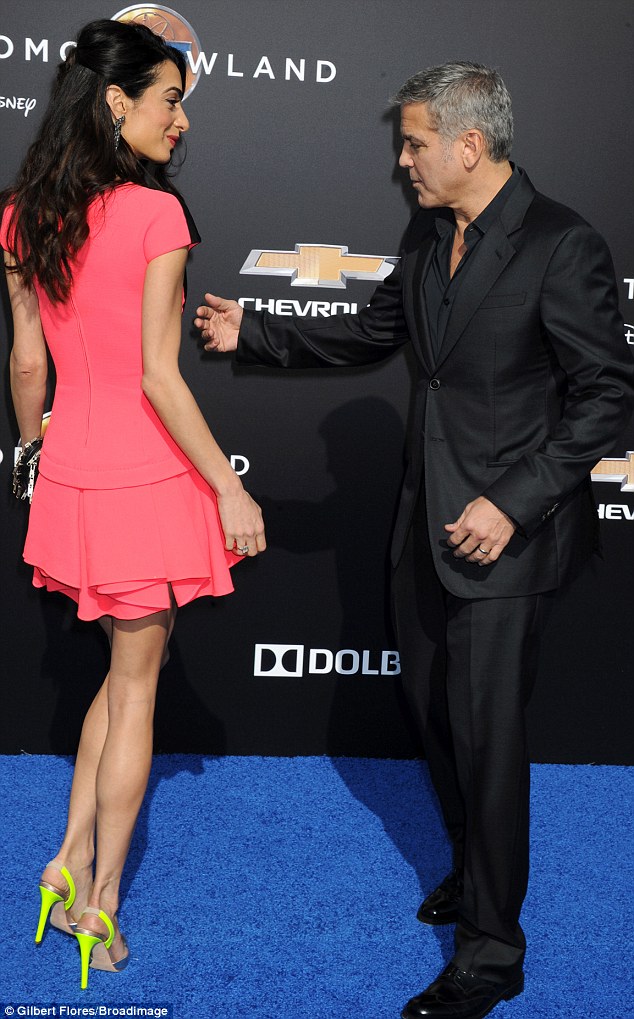 Amal and George Clooney attend the premiere of Tomorrowland in Anaheim, California, on May 9, 2015
Sartorially speaking, she nailed this one right on the mark. Would you agree?
If I had to nitpick, I just wish she had a bit more weight to her. A little fat will surely do her face some good. Other than that, however, Amal looks like the perfect trophy wife — exceptionally smart, accomplished, stylish, and beautiful.
By the way, since we're all about shoes here. Amal's neon yellow heels are from Giambattista Valli. Here they are up close and personal. The back portion features wrapped heels and slingback straps that are both in neon leather, while the pointy vamps are crafted in high-shine metallic gold leather. The color combination isn't something I would go for, but it surprisingly looks nice on her feet — and most especially with the hot pink dress.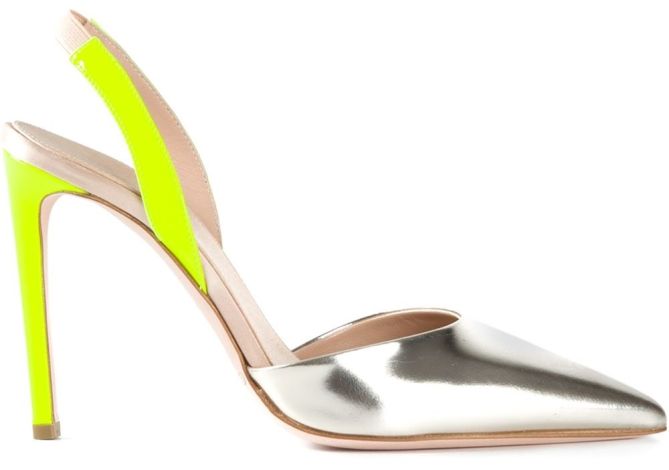 Giambattista Valli Slingback Pumps, $690
You like?
The heels on these shoes are a high 4.75 inches tall, so if you're thinking of grabbing a pair, be sure you can handle the pain that goes with walking in super tall slingbacks.