Here's proof that Amal Clooney can pull off just about anything. The stylish attorney ditched her usual uniform of skirt-suits and high heels in favor of matching knitted separates and some funky buckled loafers.
Believe me, I never thought Amal was the type to favor such pieces, and I didn't think she would be able to pull off such a laid-back pairing either, but she proved me wrong. Check out Amal's outfit below, then tell me if you agree.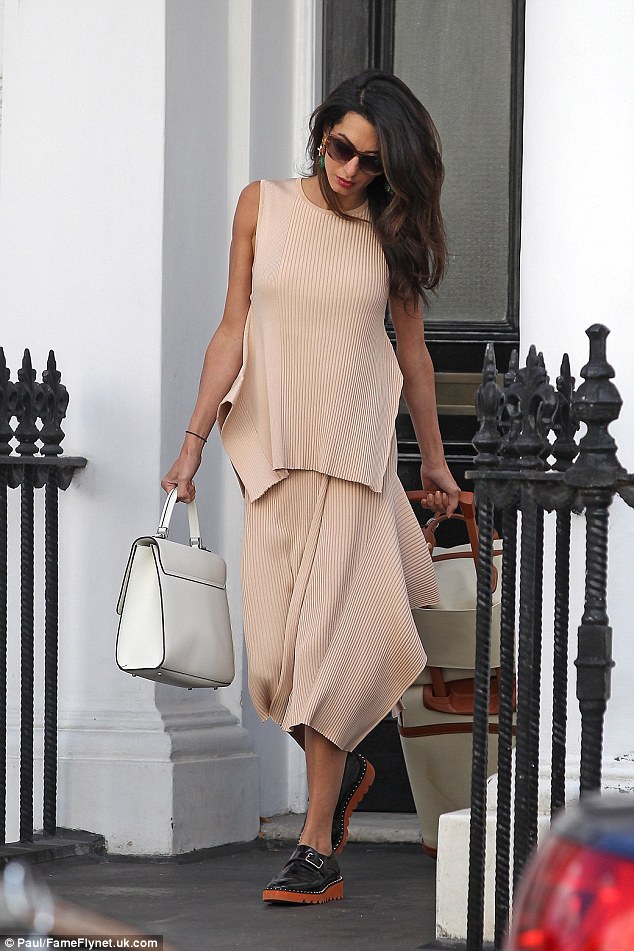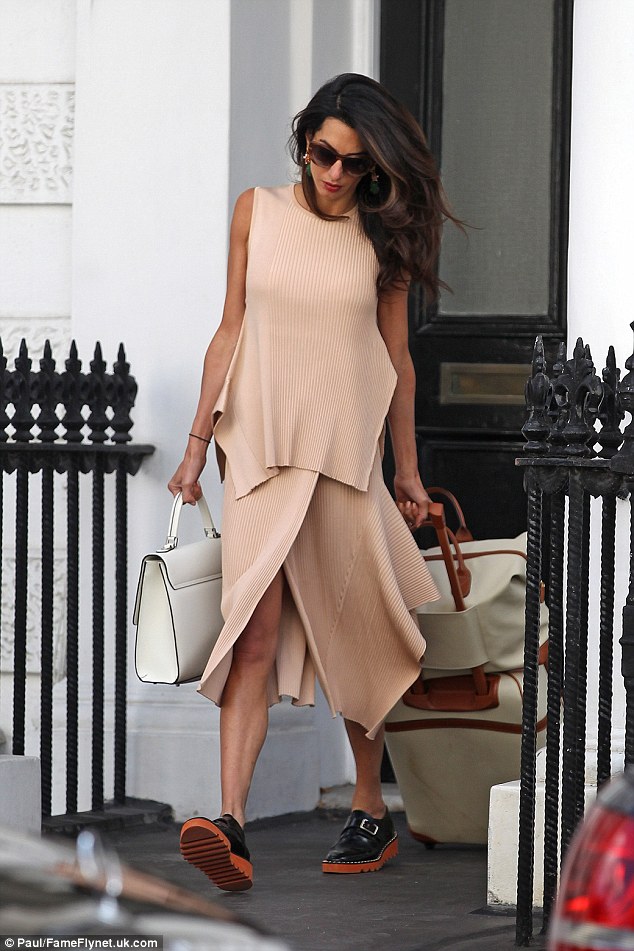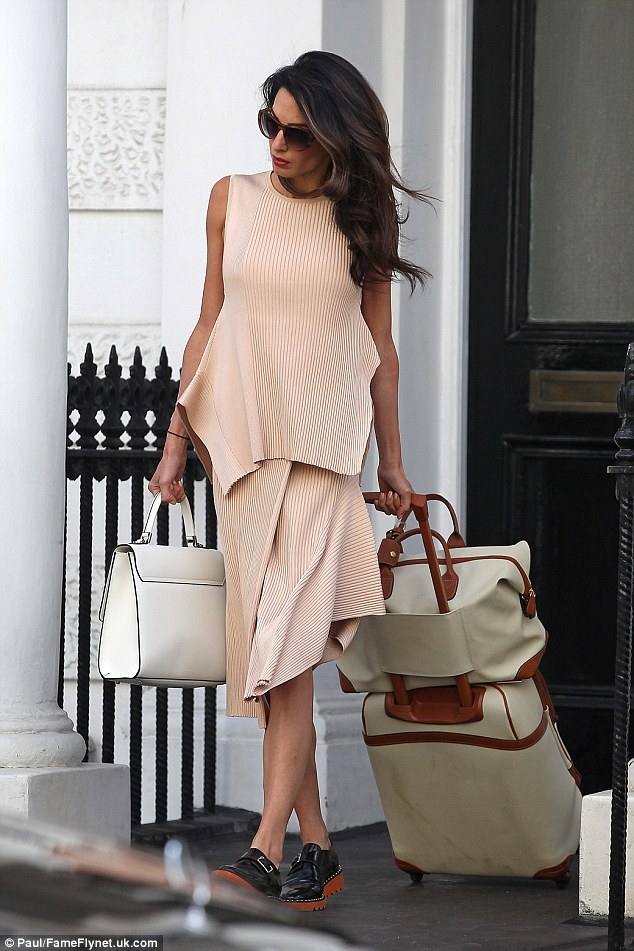 Amal Clooney emerges from her home in London on August 17, 2015
Well, any thoughts?
The photos were taken early this week, while the stunning brunette emerged from her home in London.
Doesn't she look amazing?
I love how comfortable the outfit looks. It's the kind I wouldn't mind wearing for travel. Too bad, though, because it's a ridiculously expensive ensemble that I'll never even get the chance to try on.
After a quick search, I found out that Amal's top, skirt, and shoes are from Stella McCartney. There goes any hope of snagging the outfit out the window.
While the top is currently on sale at $456 over here (was $1140), it's still quite pricey. The skirt is no longer available online, but for those of you who are willing to grab the footwear, allow me to give you a closer look at the pair: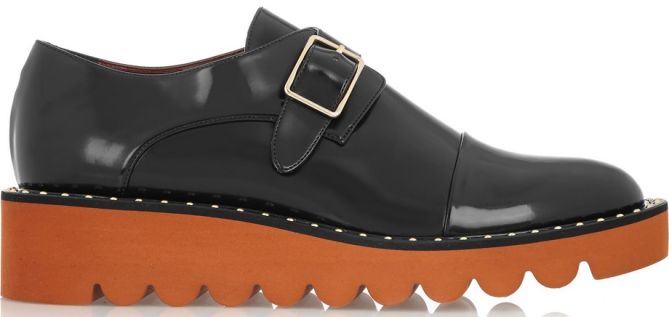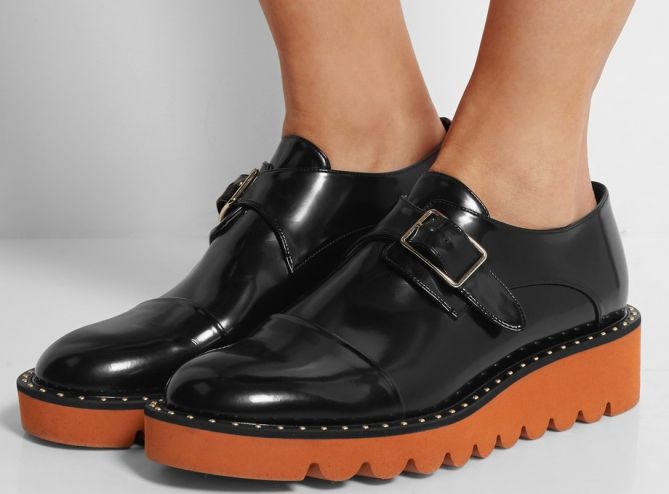 Stella McCartney Odette Buckled Loafers, $1055
Dubbed as "Odette", Amal's loafers feature rounded toes, orange corrugated platform soles, studs surrounding the rim of the shoes, and buckled straps across the vamps.
For $1055, I find them to be quite expensive, especially considering they're not made of genuine leather. If, however, you believe they're worth the splurge, feel free to shop away. For the frugal fashionista, a good alternative would be these loafers from Frye: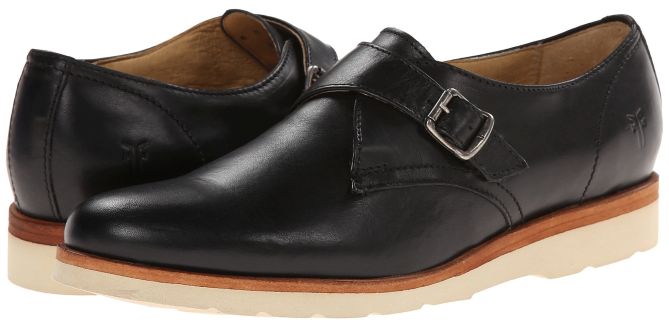 Frye Monk Loafers, $288