Amal Clooney is a lawyer with style and if you have no idea how to dress to kill, you should check out her outfits. Yesterday, as she headed to address the United Nations, she wore the most amazing, business appropriate black ensemble.
Keep in mind, that she is also pregnant and this look is also appropriate for working women that are going to have a baby. Why? Because the skirt is high waisted and that means it will comfortable, as for the blazer- is cropped. This means it will move the waste a little bit higher creating an optical illusion. This way, you can show off the belly but also flatter your body.
The focal point of this outfit are the shoes, that are the perfect touch. They bring some color and lighten a little bit the over all look. Those beauties are from Salvatore Ferragamo.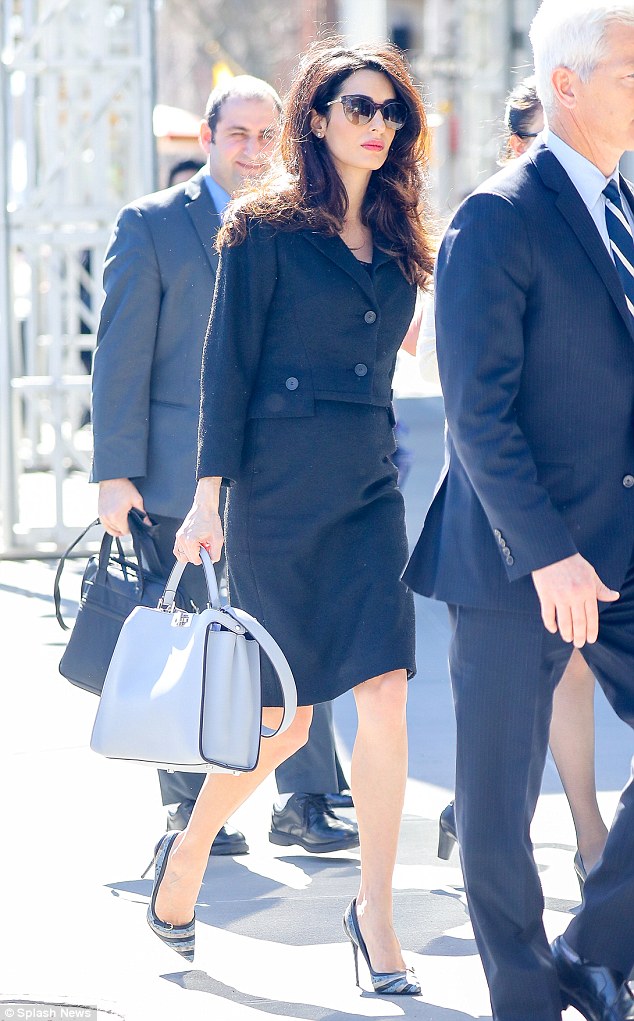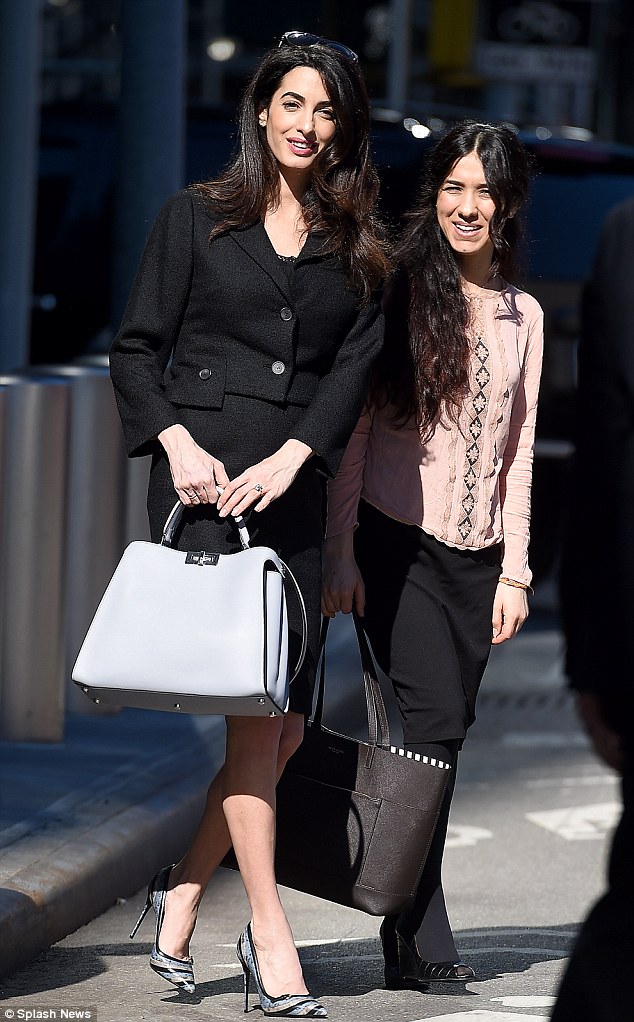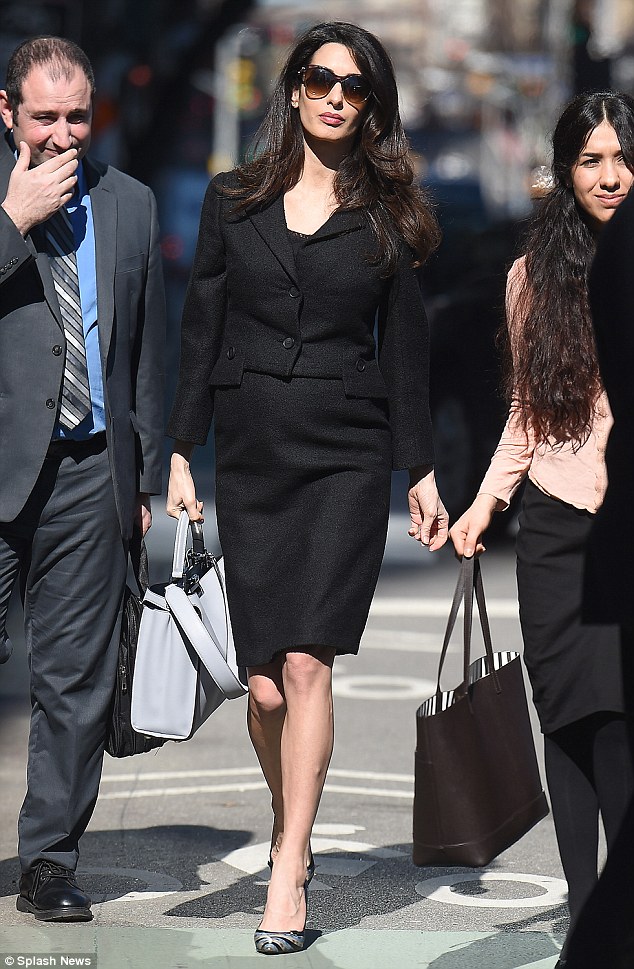 These are the perfect court shoes. They will go amazing with your pants suits and cigarette skirts. In this shoes, you can conquer the world. I know for a fact it's tricky to pick out the perfect shoes for work. In especially if you work in an industry run by men. You can't wear bright pink stilettos and black is too boring if you are into fashion. But, Salvatore Ferragamo, has our back and now you get them for 50% off.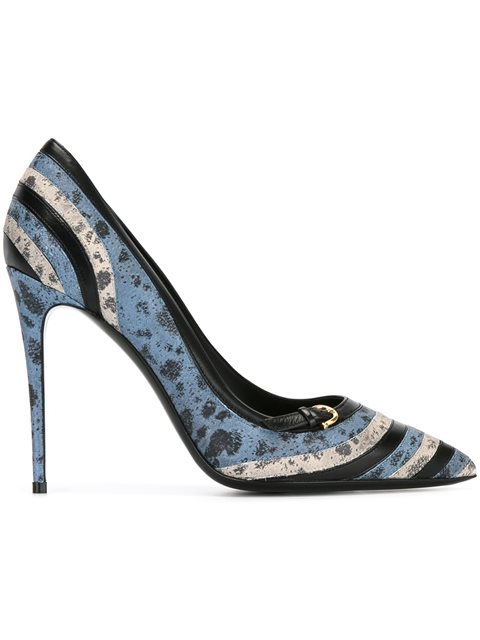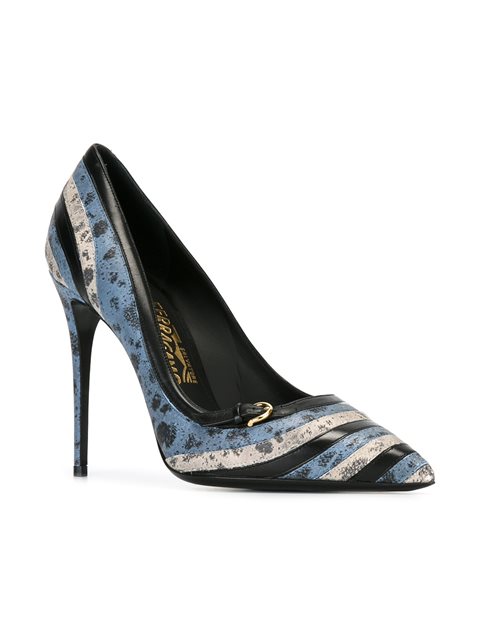 Here is a cheaper option:
Call It Spring Multi-coloured 'Tishman' striped court shoes