Amal Clooney has just been named by Barbara Walters as her Most Fascinating Person for the year 2014. I can't say I agree with the choice, but the new wife of George does seem to posses certain qualities that make her intriguing enough to deserve attention.
As a way to celebrate, George took Amal to a dinner date at a sushi resto in California on Sunday. For the outing, Amal kept it casual in skinny jeans and a black tee, but glammed up her look by topping off the mix with a tasseled chiffon kimono and  a pair of pretty cutout sandals detailed with swirling straps.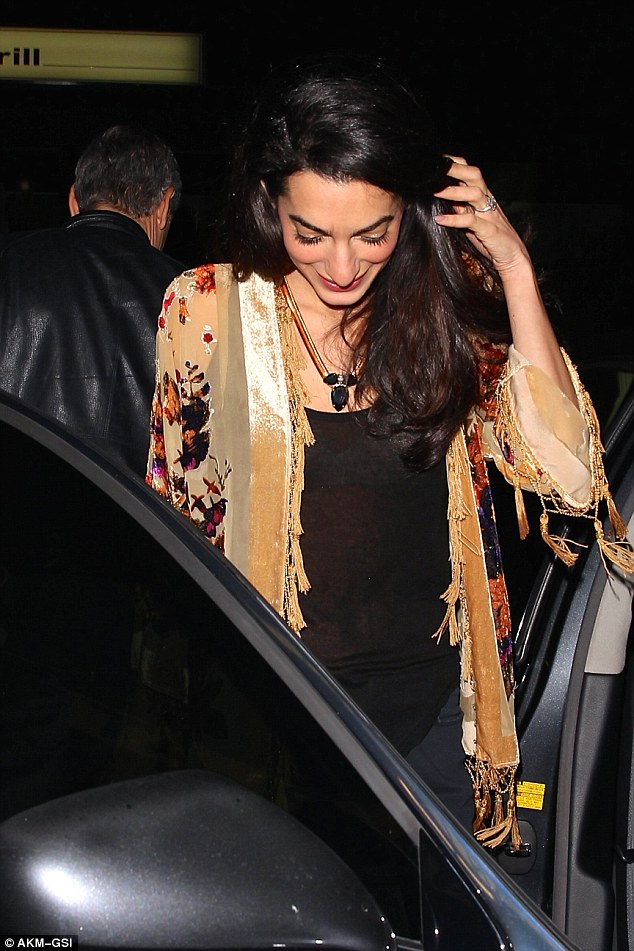 Amal and George Clooney step out on a date in California on Decemer 14, 2014
How do you like Amal's date-night style? Would you wear her outfit? Do you fancy her kimono or do you think it's a tad too much considering her shoes are already quite detailed? And speaking of the sandals, the pair sure looks interesting. Would you agree?
I couldn't find any information on the shoes online, but I'm quite sure they're from an expensive designer label. In fact, they remind me of Sergio Rossi's Mermaid sandals, except, the cutouts on Amal's shoes are more floral in design rather than fish-scale-like.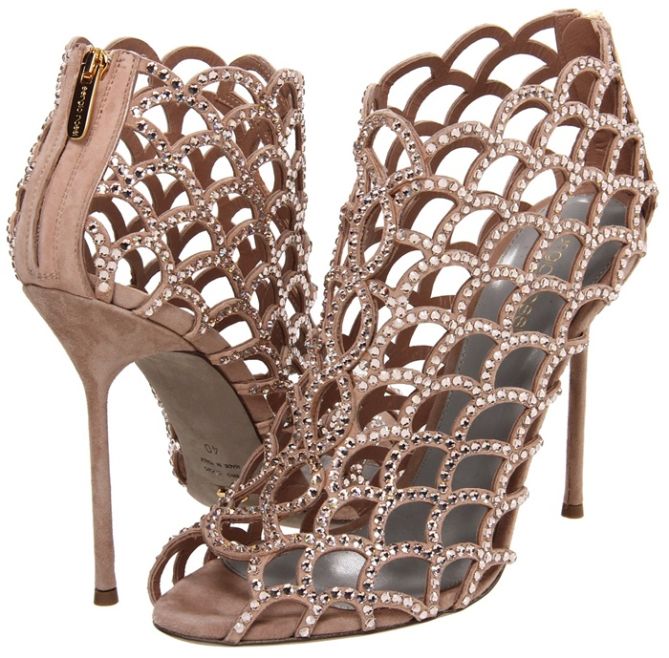 Sergio Rossi Mermaid Crystal Embellished Sandals, $1790
For the gals on a budget, I found these can-afford alternatives you can consider. To channel Amal's style, use the shoes to cap off an outfit of skinny jeans and blouse, then top off with a tasseled or fringed kimono.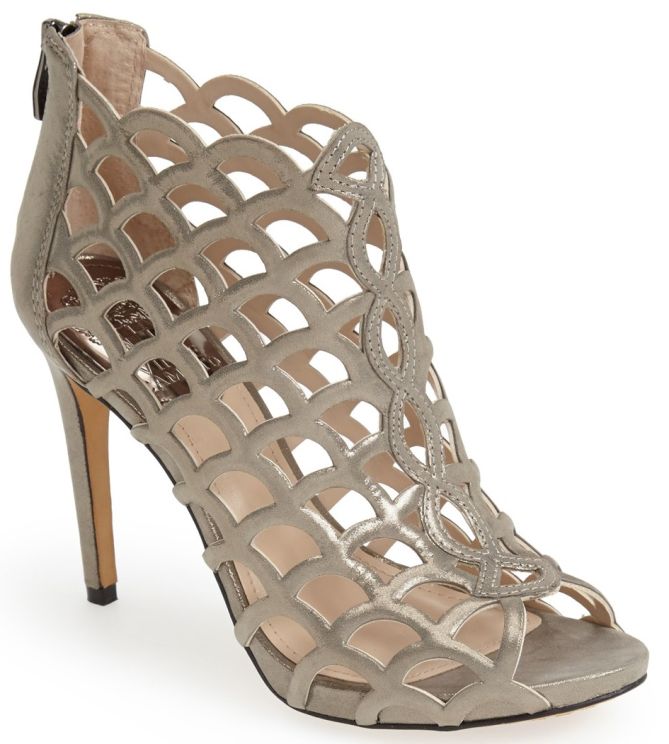 Vince Camuto Fontanela Sandals, $169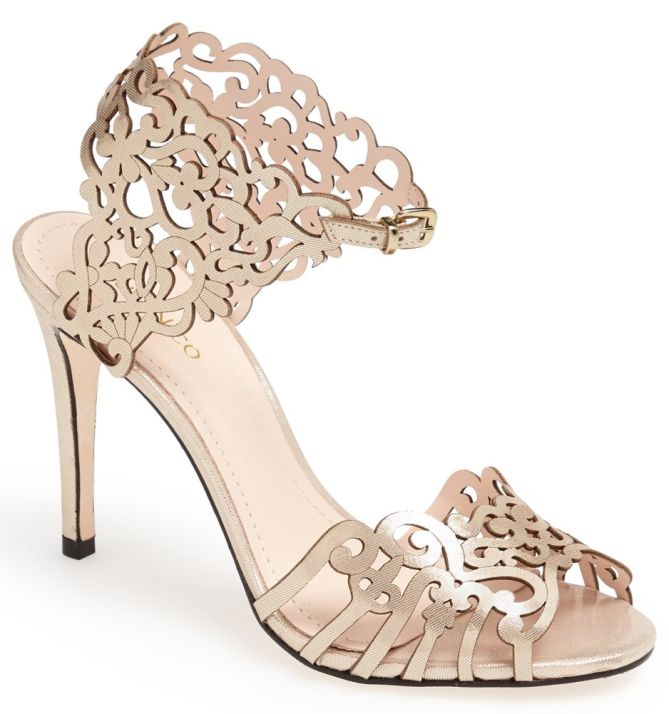 Klub Nico Moxie Sandals, $200