We all know that Amal Clooney's got impeccable fashion sense. Her sartorial choices have been nothing short of on-point.
On Sunday, however, the stunning attorney stepped out in something a little questionable. The dress was a glittery gold frock crafted from high-shine lamé and detailed with a cowl neckline, as well as a draping around the waist. The piece was cut short so it accentuated her legs, but I found it to be too flashy and very Studio 54-esque — definitely not the kind of item you'd find on Amal (well, I'm basing my judgement on what she has worn in the past). In fact, it was the type of dress a couple of George Clooney's ex-girlfriends would probably wear.
I'm not sure why she chose to wear the number. Perhaps she had her reasons. She complemented the dress with black patent pumps and a gold clutch. I can't say I love the pairing she put together this time, but at least she didn't look too bad.
Check out Amal's outfit below, then tell me your thoughts: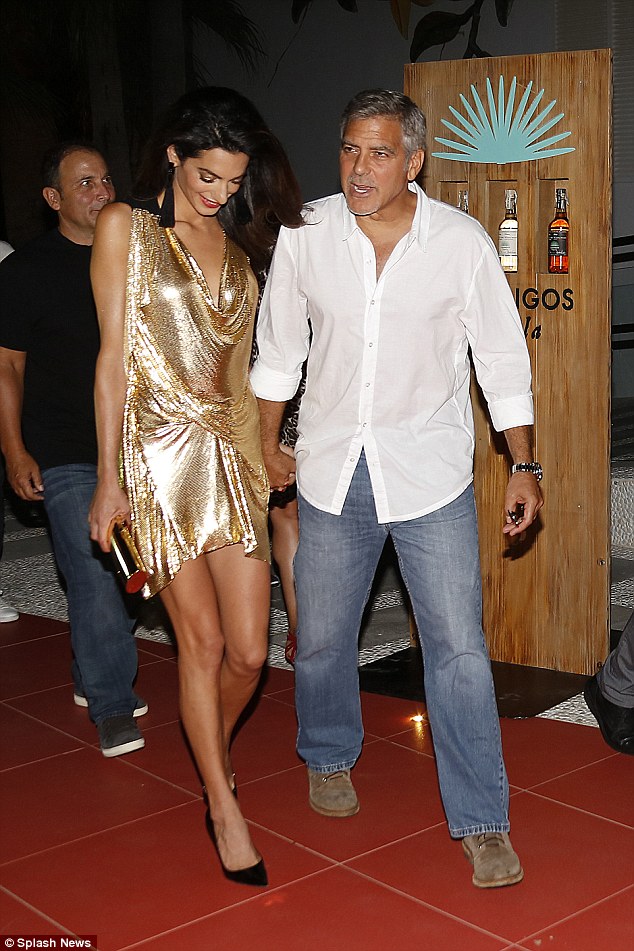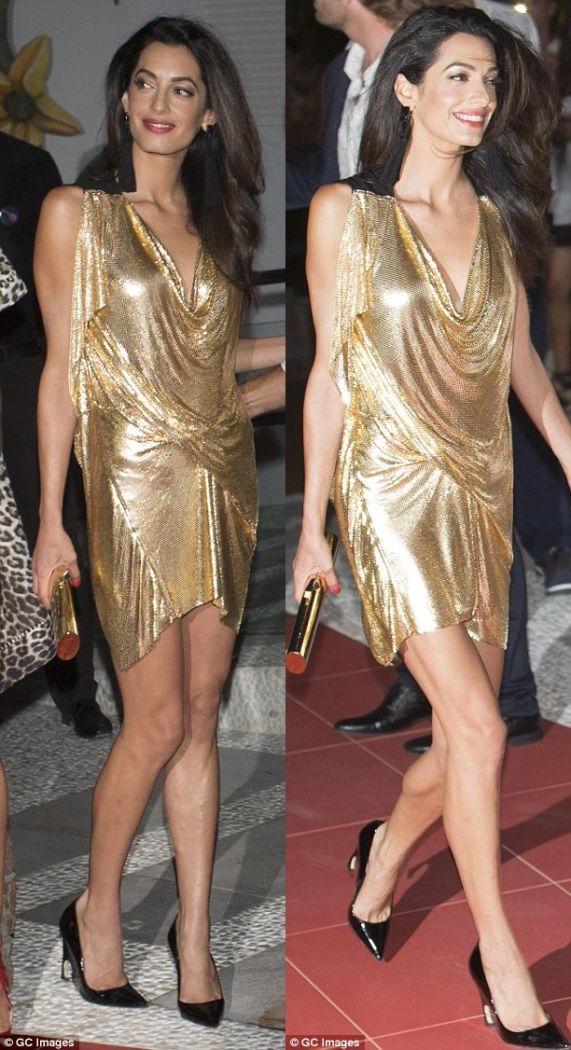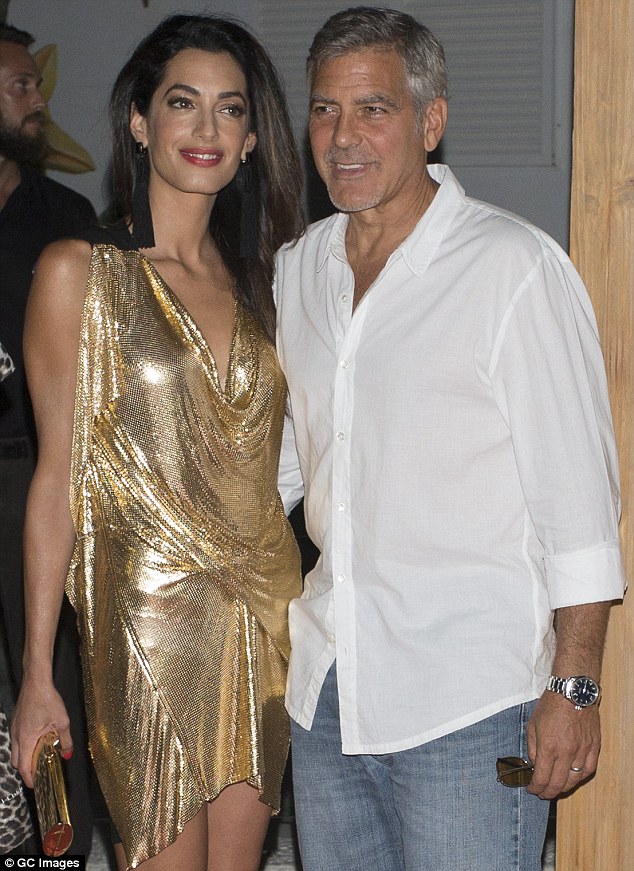 Amal and George Clooney attend a party in Ibiza on August 23, 2015
What do you think, ladies? Does Amal look glam in that glittery gold dress, or did George Clooney's trophy wife manage to make herself look gaudy?
If you had Amal's gold frock, where would you wear it? Or would you even wear it?
No details have been released on Amal's Ibiza party outfit yet, but her shoes look like they're from Dior. I'm basing my hunch on the shadow of the heels in picture no.3. As you may notice, they flare at the bottom. Below are similar-style pumps from the label: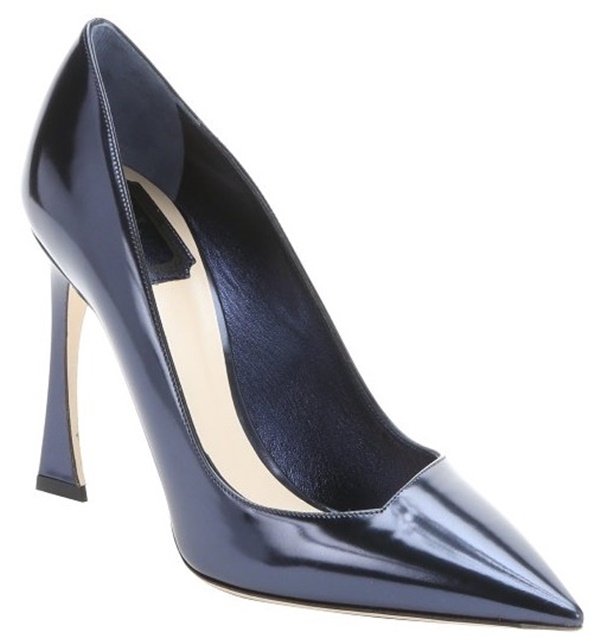 Christian Dior Pointed Toe Pumps, $616.50 (was $855)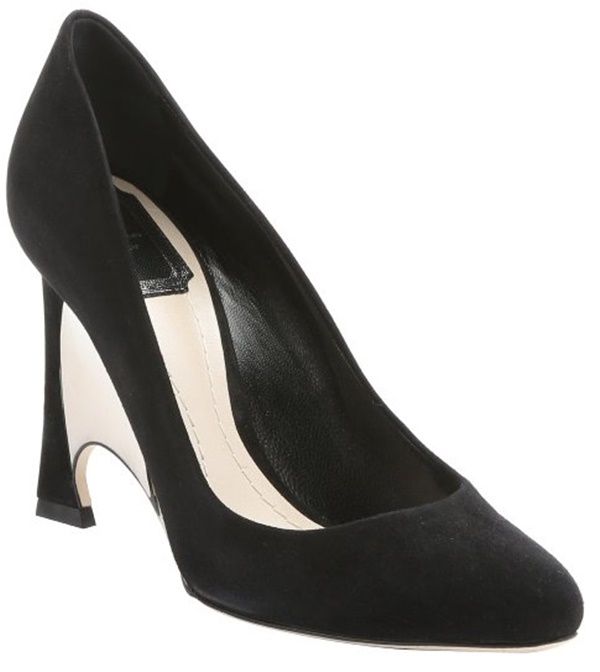 Christian Dior Optique Mirrored Wedge Pumps, $652.50 (was $910)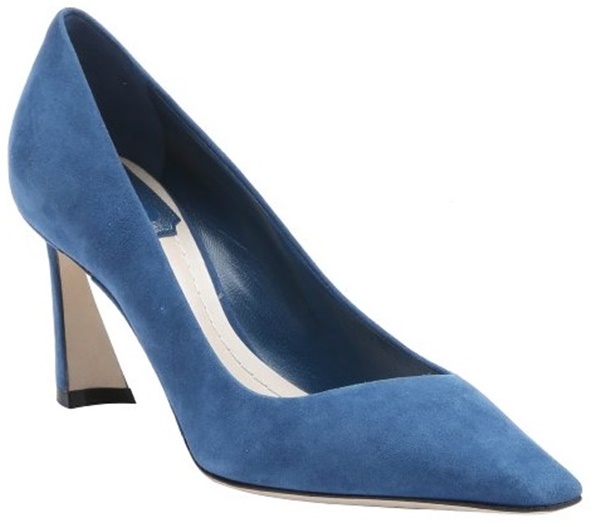 Christian Dior Flared Heel Suede Pumps, $691 (was $960)
The silhouettes of these shoes leave a lasting impression that you will either love or dislike. I think they're very feminine and reminiscent of another era. They go well with pencil skirts, shift dresses and cropped trousers. I'm just not sure if they'd complement a disco-ball dress like Amal's. If you fancy these Dior heels, you can shop for them online.