There's no reason why George Clooney wouldn't want to marry his fiancée, Amal Alammudin. She's not only smart and beautiful, but she's got amazing fashion sense. The two are set to tie the knot this weekend (Saturday, September 27) in Venice. They arrived on Friday along with a select number of very famous people, such as Matt Damon, Cindy Crawford, and Anna Wintour.
Of course, as expected, a lot of  papz were around and it's thanks to them that we have these picture. I must say, Amal looks very stunning here. There's no doubt about it, the woman's got taste. I love that striped outfit she chose for the occasion. It's not overdone, but not too casual either. It's glamorous but also simple. I think she looks super chic. Would you agree?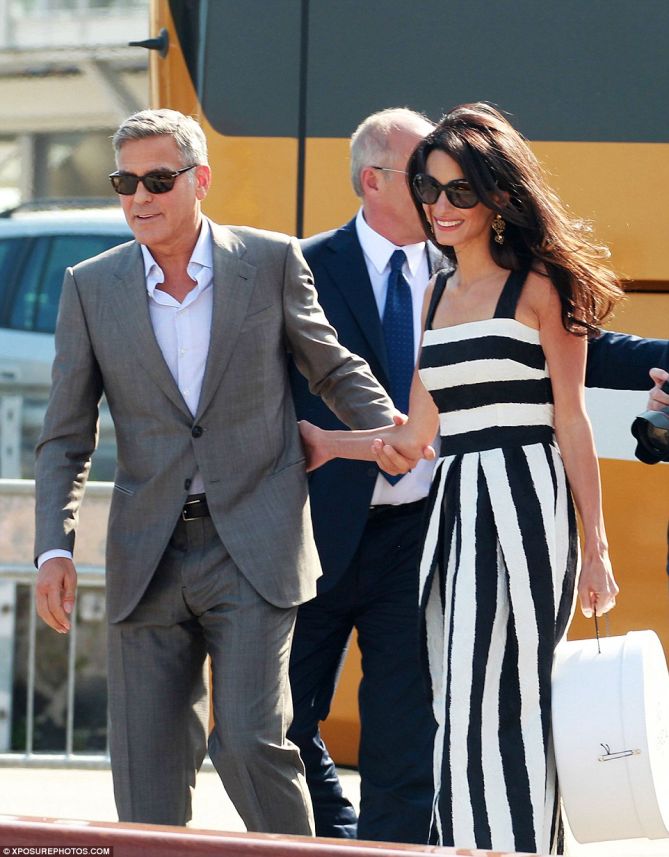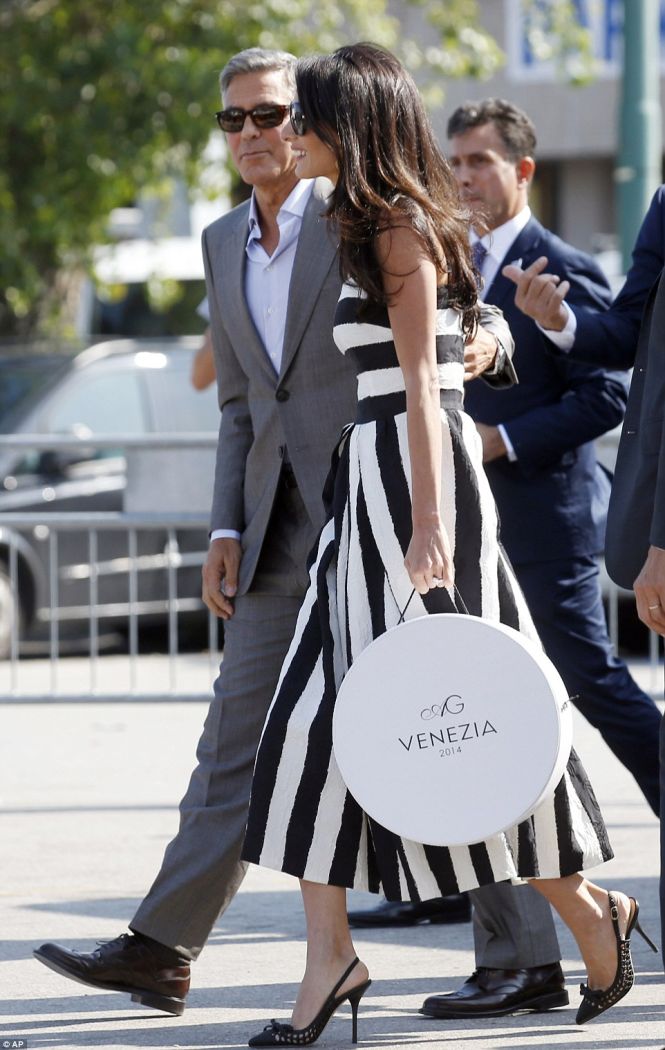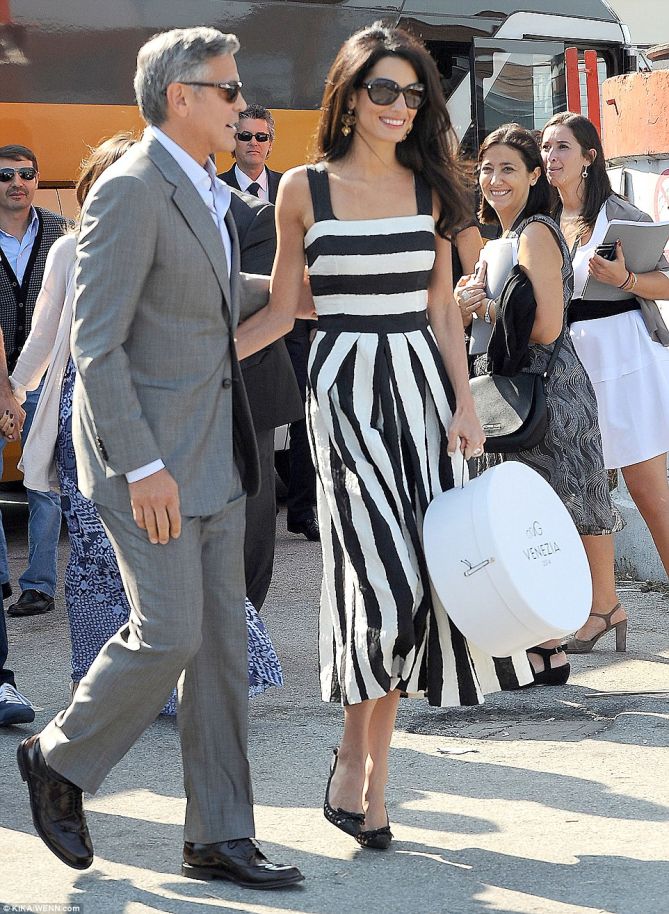 George Clooney and Amal Alammudin arrive in Venice along with other celebrity guests a day before their supposed wedding, September 26, 2014
Amal's striped midi dress is from Dolce & Gabbana's spring 2013 collection. I'm not sure if you can still find the piece online, but you can try your luck.
Honestly, though, what I'm really interested in are her shoes. Those bow-detailed pointy slingbacks look very feminine and ladylike — simply the perfect pair to cap off her outfit. I wish I could take a closer look at them and see if they're woven or made of lasercut leather. Any idea where she scored the pair?
I couldn't find any information online, but I'm guessing the shoes are also from Dolce & Gabbana. They look very similar to these embroideered and cutout slingback pumps from the label, only, without the bow details.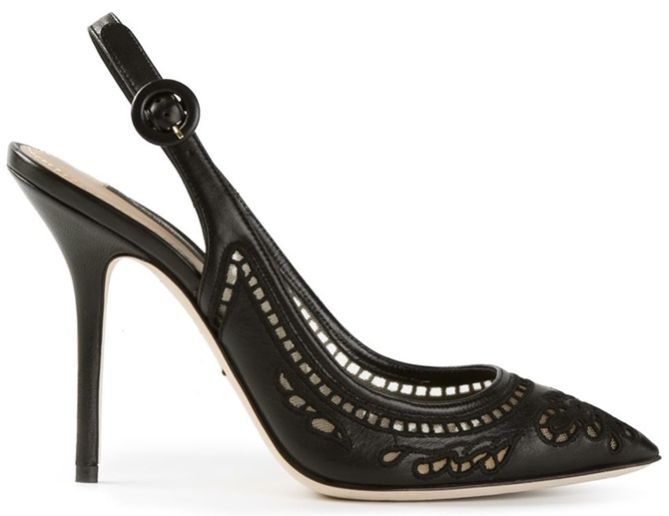 Dolce & Gabbana Bow Embroidered Pumps, $995
For the ladies who want to channel Amal's uber ladylike style for less, what you can do is grab a tea-length black dress, or one printed in black, then cap off the frock with any of these feminine pumps from Kate Spade: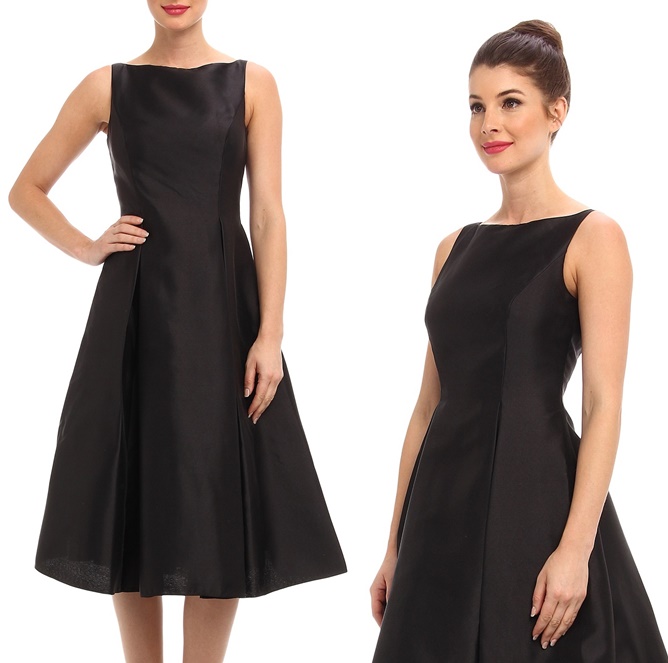 Adrianna Papell Sleeveless Tea Length Dress, $160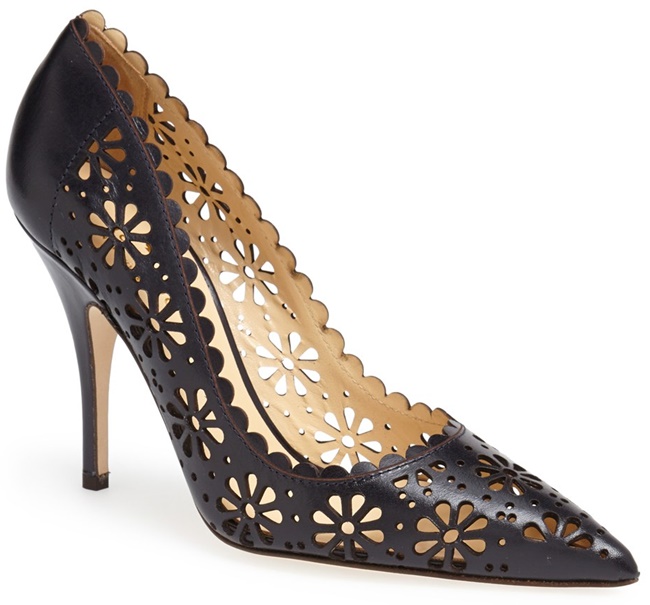 Kate Spade Lana Cutout Pumps, $350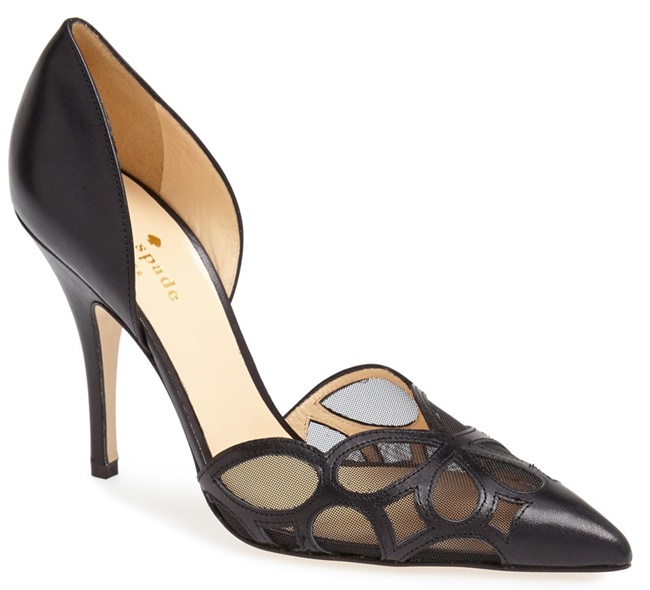 Kate Spade Lauretta Pumps, $350