It's no secret that Amal Alumuddin Clooney is a fantastic dresser. It would be a surprise if George Clooney didn't marry a stylish lady because he is into well-dressed women. Luckily for him, Amal also happens to be exceptionally smart and accomplished in her career.
During Thanksgiving, Amal and her famous husband George were seen jetting off to London. For the plane ride, the lawyer dressed in a comfortable but chic attire that included black skinny jeans worn with a white shirt and an uber gorgeous snake-print biker jacket. She capped off her look with dark eyewear, a Balenciaga bag, and a pair of buckled wedge sneakers from Ash.
Yes people, when it comes to designer choices, she's into celebrity-approved goods too. And Amal looked a whole lot like it as she strut her stuff at the airport with Clooney by her side.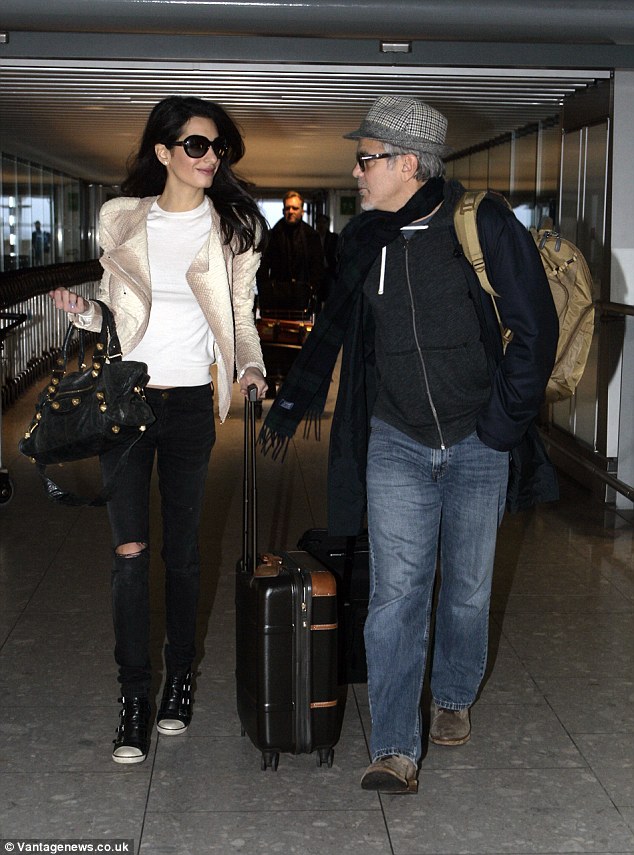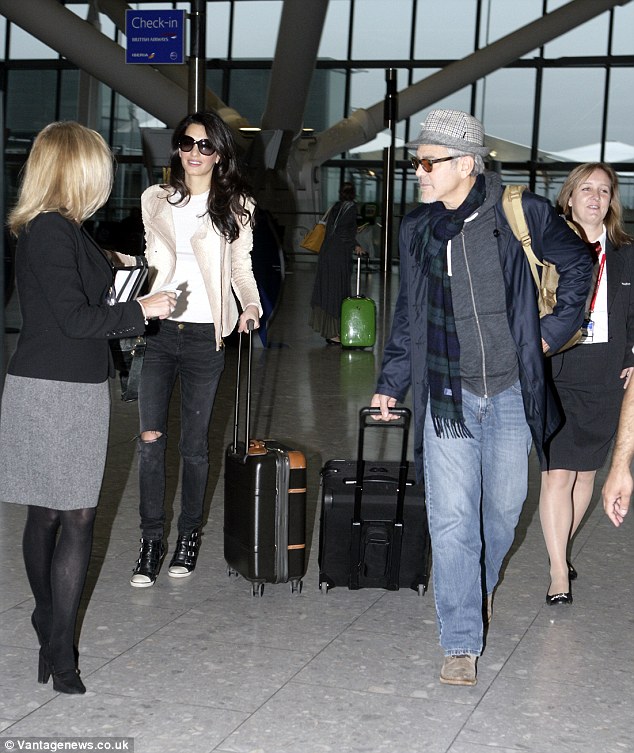 Amal Clooney looks chic as always as she takes a plane ride to London with her husband, George Clooney, on November 27, 2014
Do you like her style?
Amal's wedge sneakers are the "Genial". They  feature very walkable and comfortable 2.25-inch-tall wedge heels and four buckles straps at the vamps. Below is a closer look at the pair.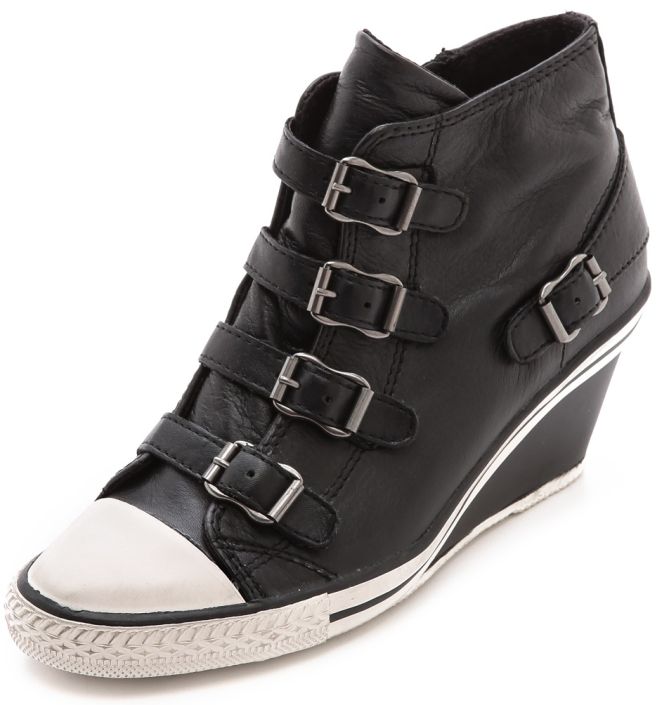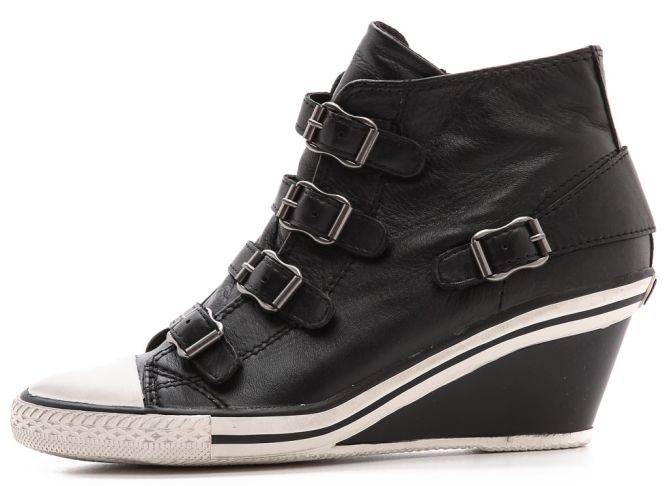 Ash Genial Low Wedge Sneakers, $200
If you fancy grabbing the sneakers, feel free to order them online. They retail at $200 a pair. Amal's Balenciaga bag is the Arena Giant 12 Mini City. Below is a similar style from Barneys.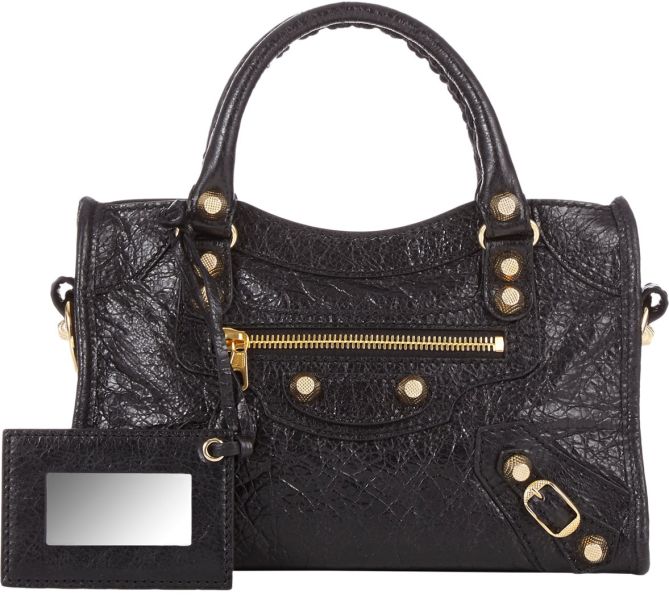 Balenciaga Arena 12 Mini City Tote, $1395