The Super Bowl week has really taken the rest of the world in total excitement as each one has their own favorite team to boot in the said sports. And yes, even celebrities are going loco over this sports as well. One of the Hollywood actresses cheering for her Super Bowl team is the beautiful Alyssa Milano. The actress even attended the 12th Annual Leather Laces Super Bowl XLIX Party held at The Bentley Projects Gallery in Phoenix on Friday night.
Alyssa kept her look simple by donning a white dress with a perforated skirt and a blue jacket. The rather unflattering outfit was styled with a wide metallic blue belt, but it did nothing to accentuate her figure. Her makeup and just-got-out-of-bed hairstyle made her look fresh and gorgeous, though.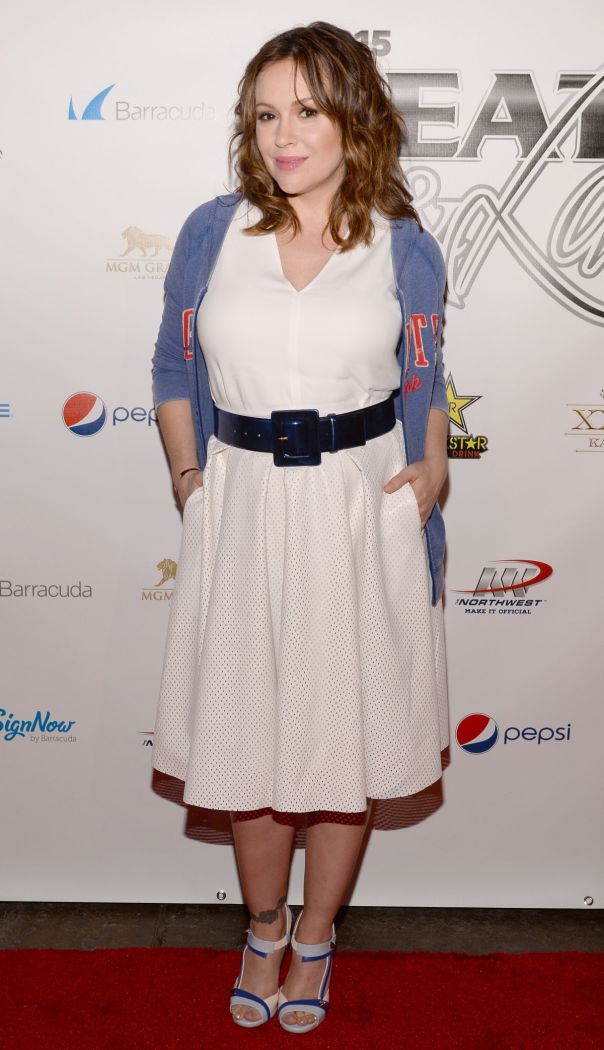 The pretty actress who is already a mommy of two proudly said she is 100 percent for the Seahawks alongside model Charlotte McKinney. She just gave birth to her baby daughter some 4 months ago and she is proud to say she is breastfeeding her little one.
Well she might have not fully returned to her old sexy bod but there is not doubt that Alyssa is still a stunner. Her outfit during the party might be a little simple as compared to the other attendees, but that is maybe to draw more attention to her Fendi heels in the same blue and white color combination.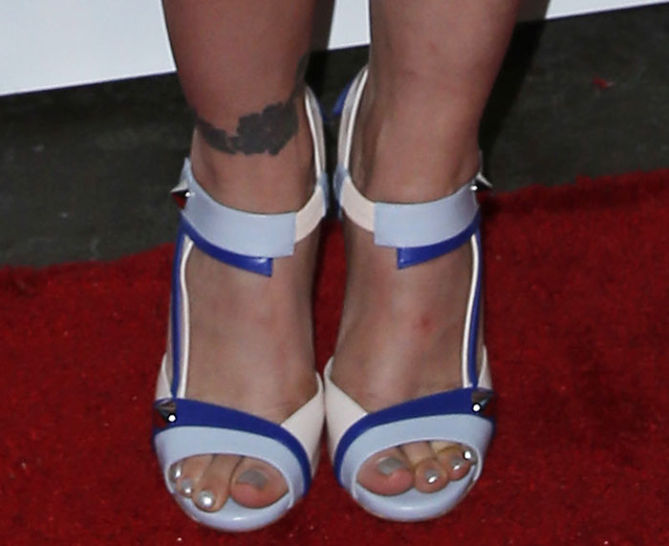 This Fendi heels is very modern and edgy with asymmetrical vamps and silver-tone pyramid studs. Completing this pair's striking design are the stretch halter straps and about 4.5 inches of lizard-embossed leather heels.