I find Alicia Vikander very captivating. She's beautiful and her skin is soooo unreal; it literally looks airbrushed. Her acting chops are worthy of an award too, which explains why she won an Oscar this year. But beyond that, I think it's the air of mystery that she exudes. Obviously, I'm a fan, and I'm sure I'm not alone when I she is truly enchanting.
Speaking of the Swedish actress, Alicia recently appeared on ITV's Lorraine to promote her new movie, Jason Bourne, which also stars Matt Damon. For the gig, she kept things simple and classy by wearing a tea-length black dress that accentuated her smooth shoulders and gorgeous glowing skin. She complemented the frock with loose waves, a boxy shoulder bag from Louis Vuitton, and a pair of striped black-and-white sandals that injected a playful flavor into the attire.
In a nutshell, Alicia looked effortlessly stunning. I'm sure onlookers couldn't help but take a second glance at the beauty as she sashayed into the building.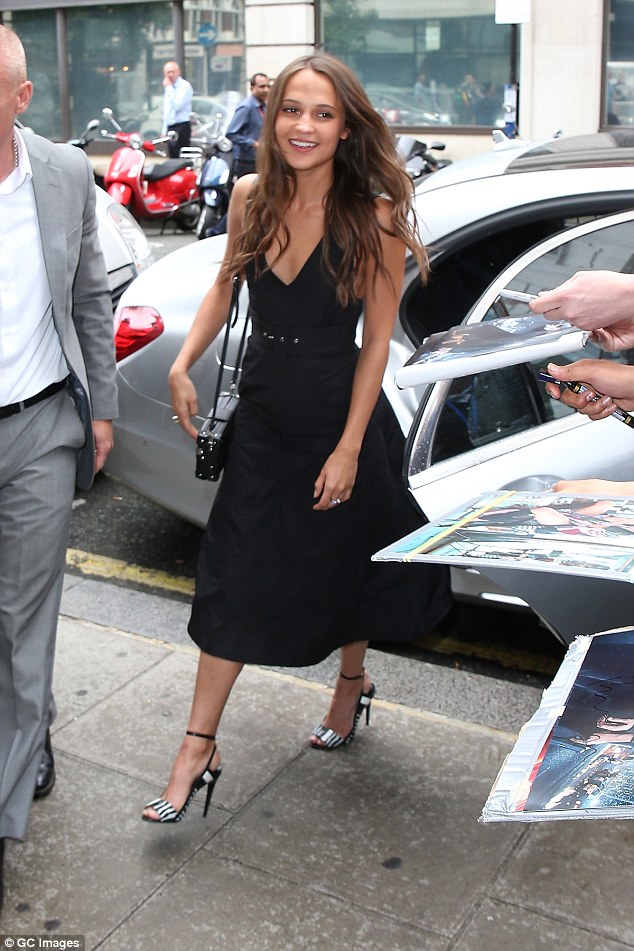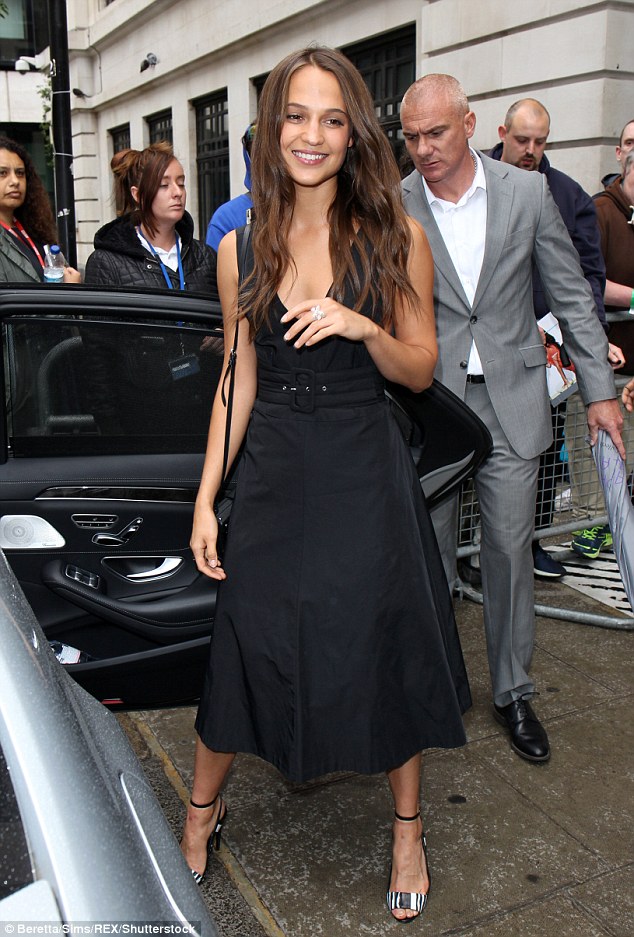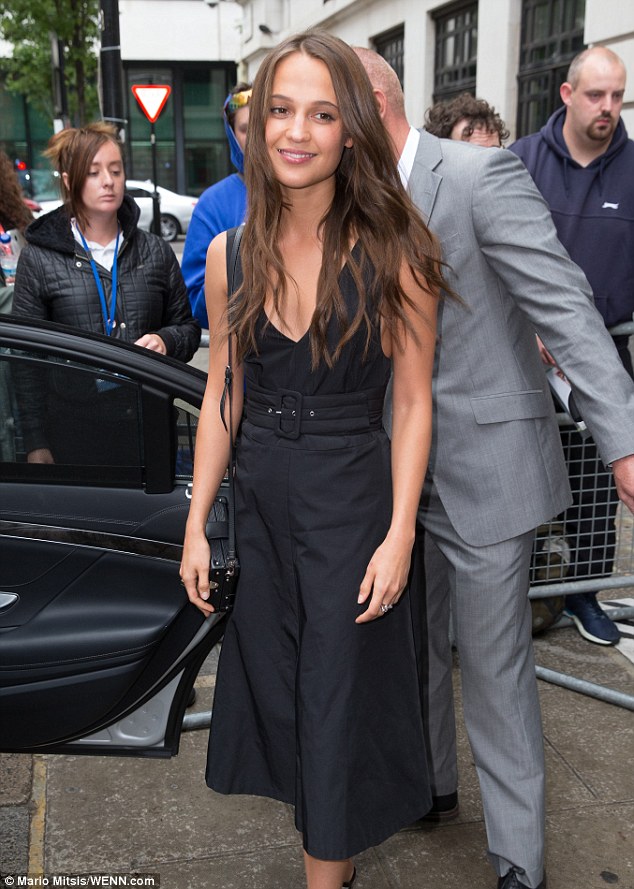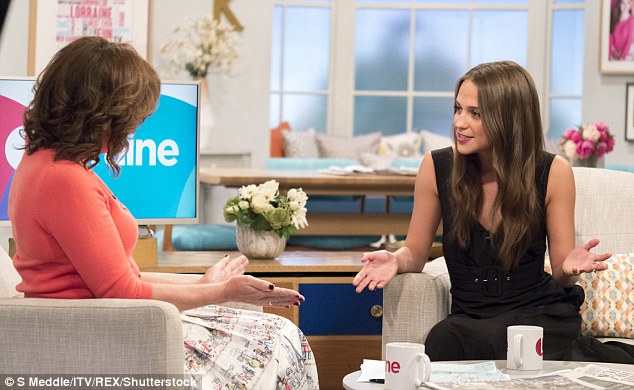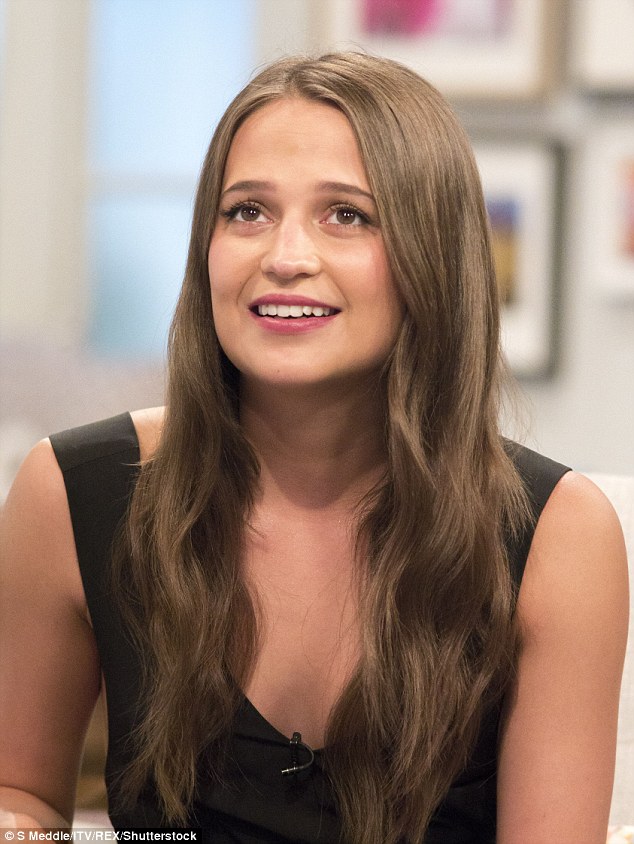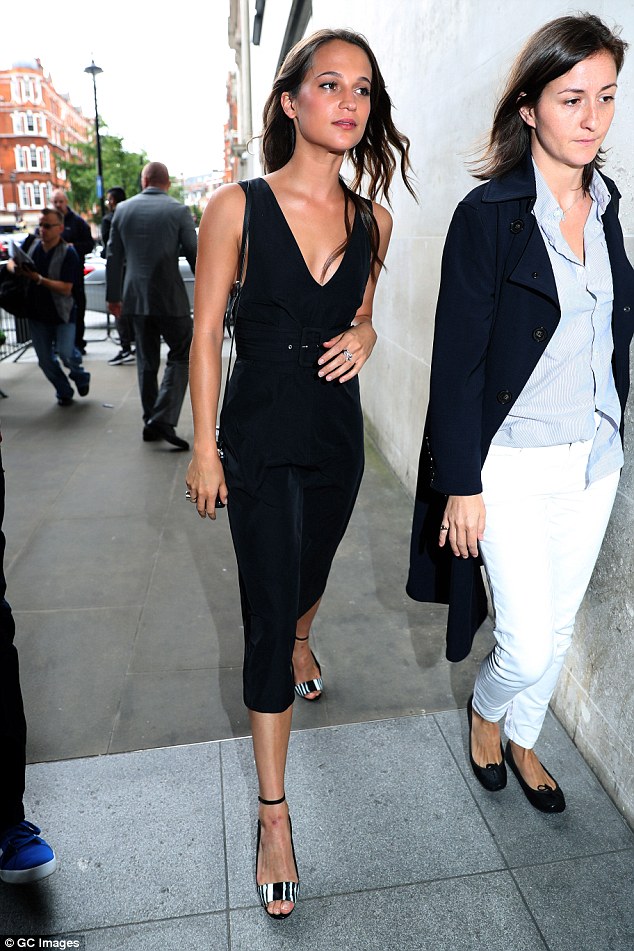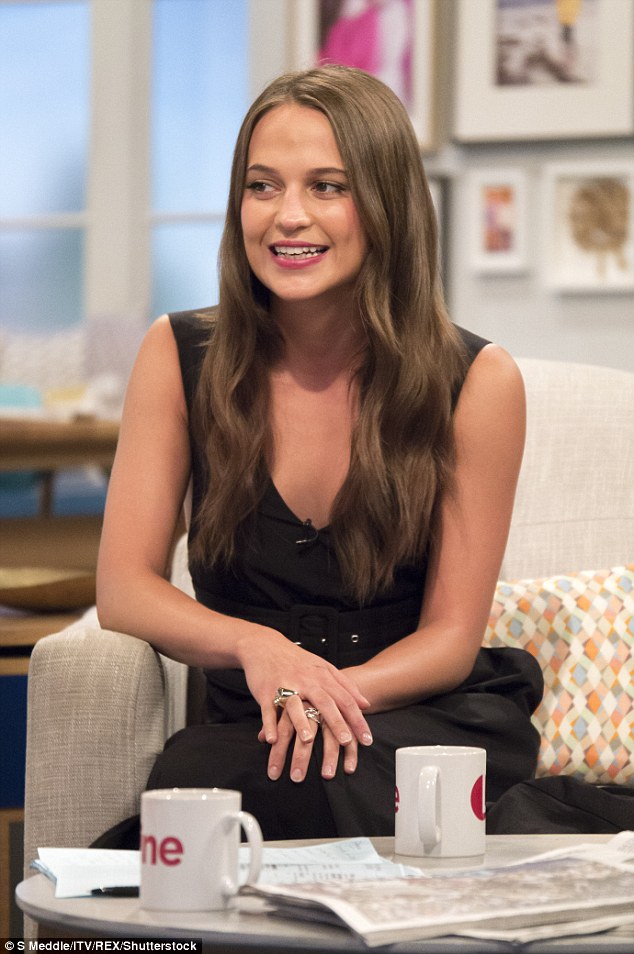 Alicia Vikander appears on ITV's Lorraine to promote her new movie, Jason Bourne, on July 11, 2016
How do you like Alicia's take on the black dress?
The silhouette is both sexy and ladylike. I love the tea-length hemline. Had it been a shorter piece, the effect wouldn't have been as elegant nor as graceful.
That said, I like how she kept things exciting by way of striped black-and-white sandals. Can you imagine how she would have looked had she chosen a pair of simple black heels?
No details have been released on Alicia's dress and shoes at the moment, but if you fancy the combination she here's a frock from Reformation that you can use: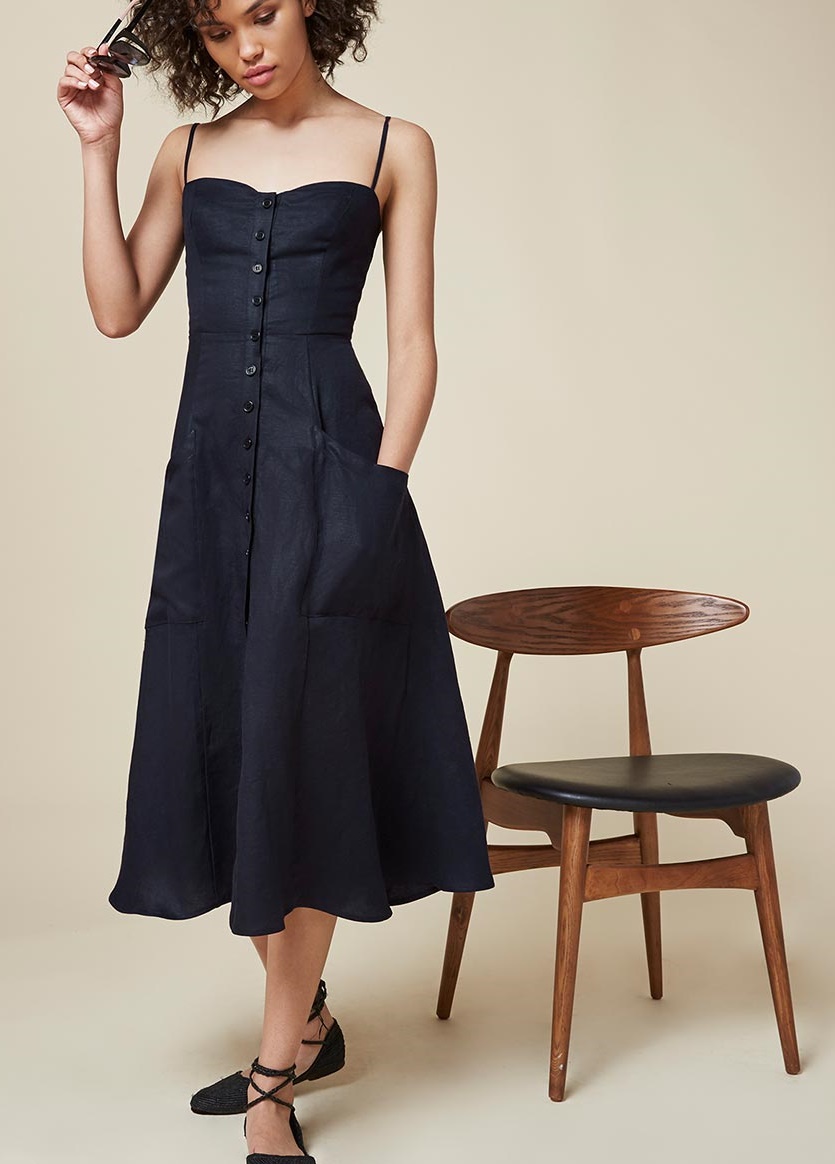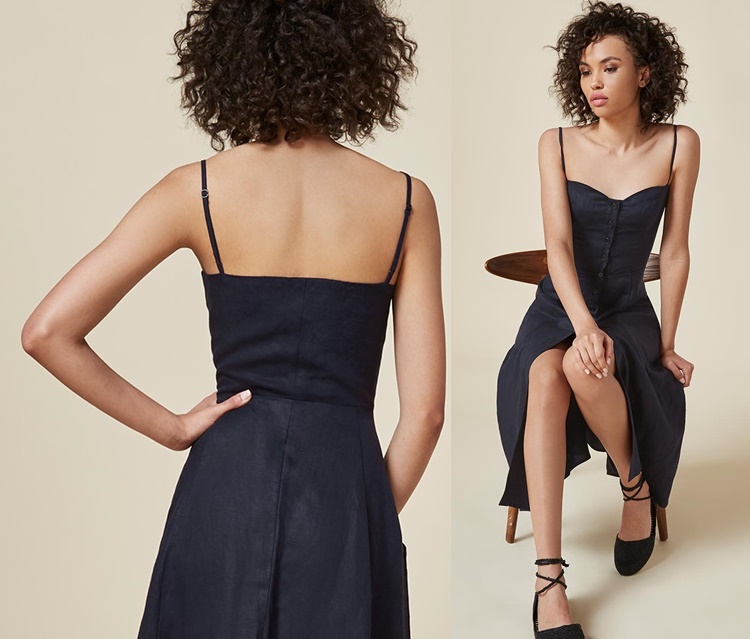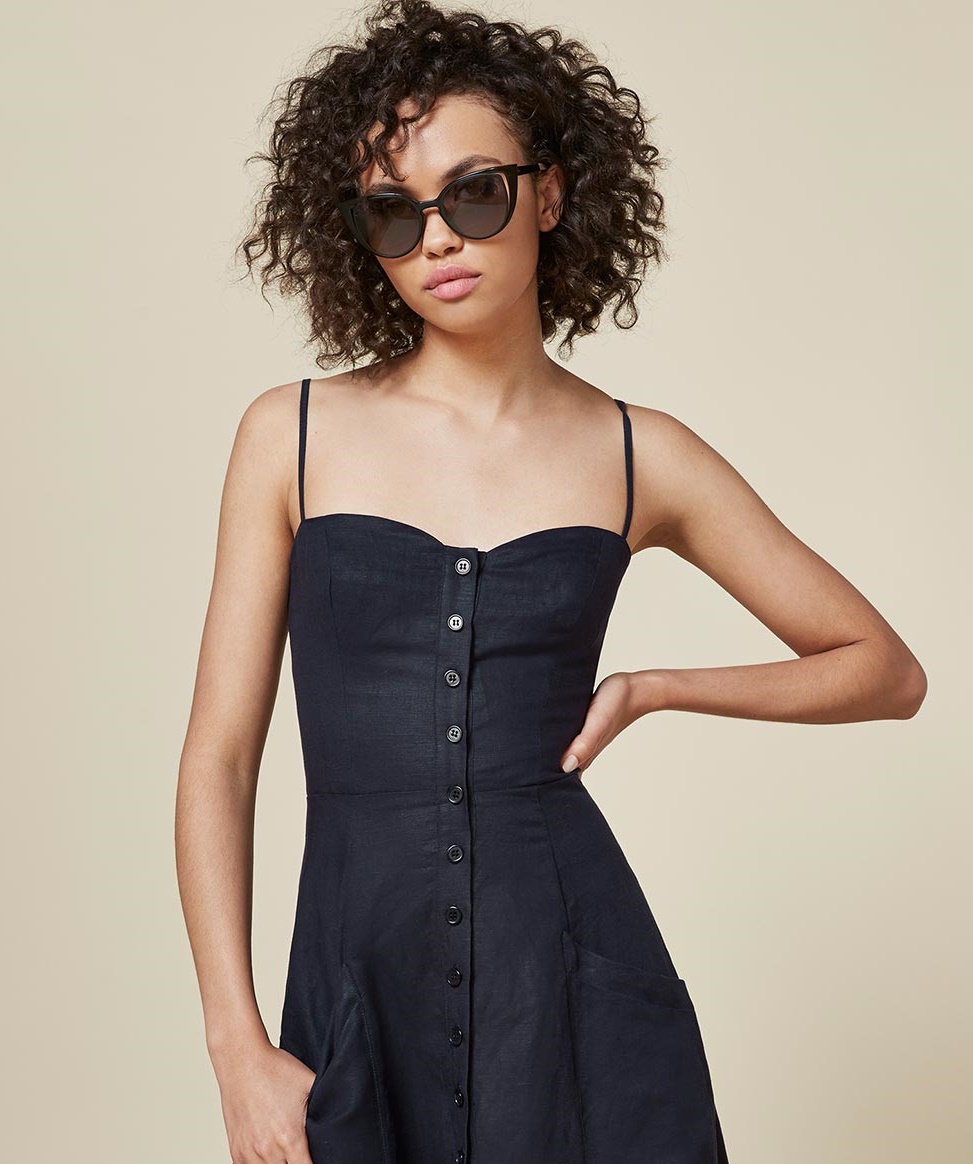 Reformation Canon Dress, $198
Belt the dress on the waist, and then cap off with any of these striped heels from Givenchy and Viktor & Rolf — both of which are currently on sale: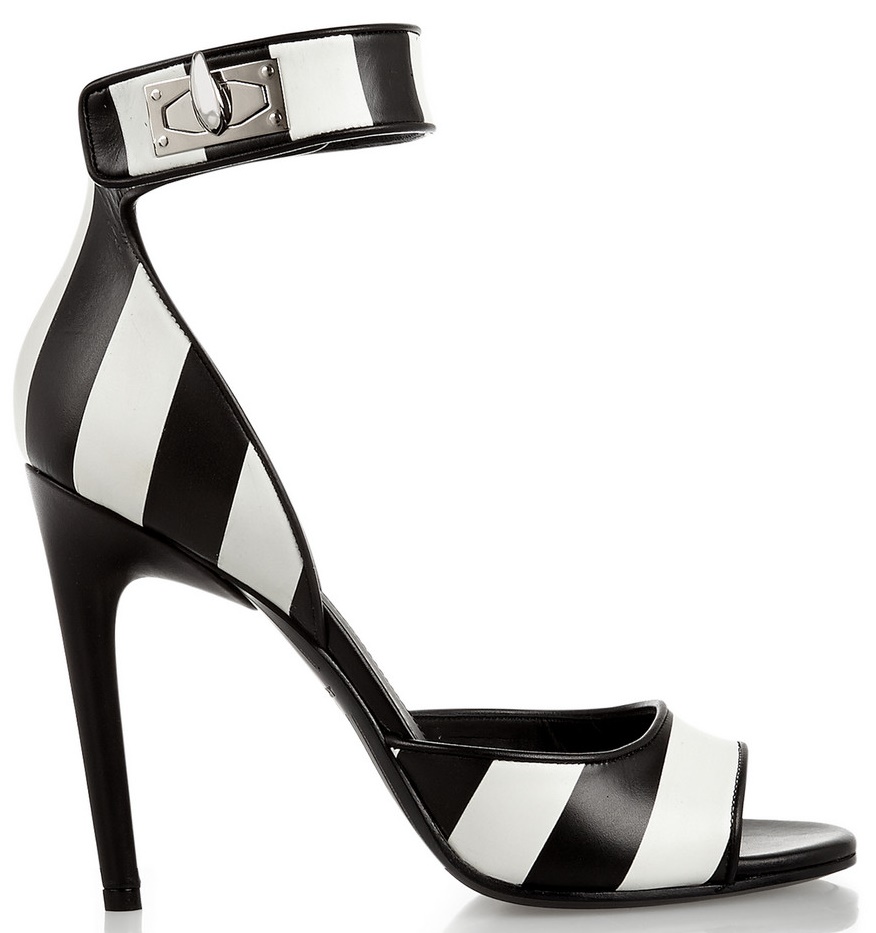 Givenchy Shark Lock Sandals in Stripes, $460 (was $1150)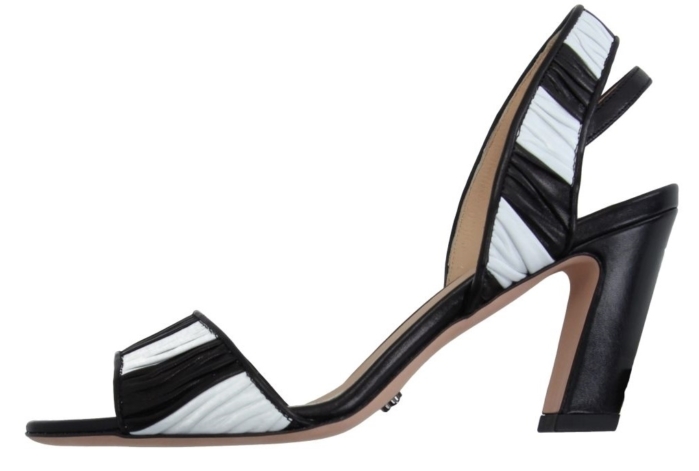 Viktor & Rolf Striped Sandals, $368 (was $428)
By the way, here's a look at Alicia's Louis Vuitton purse in blue croc and black epi. It's called the "Petite Malle", a boxy style that retails at $5200, but can go as high as a whopping $34000!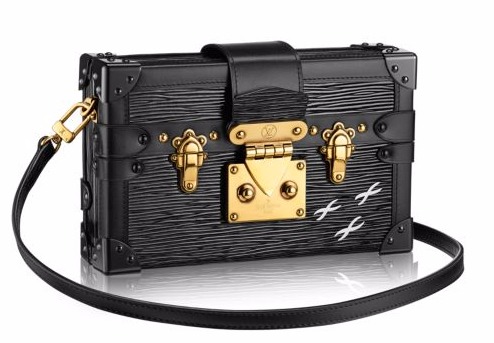 Louis Vuitton Petite Malle in Black Epi, $5200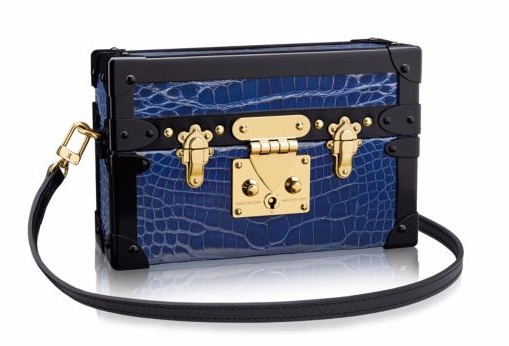 Louis Vuitton Petite Malle in Blue Croc, $34000