Alicia Vikander attended a photocall for Tomb Raider at Madrid's Santo Mauro Hotel on Wednesday. The movie was based on a popular reboot of the same video game franchise previously  portrayed by Angelina Jolie.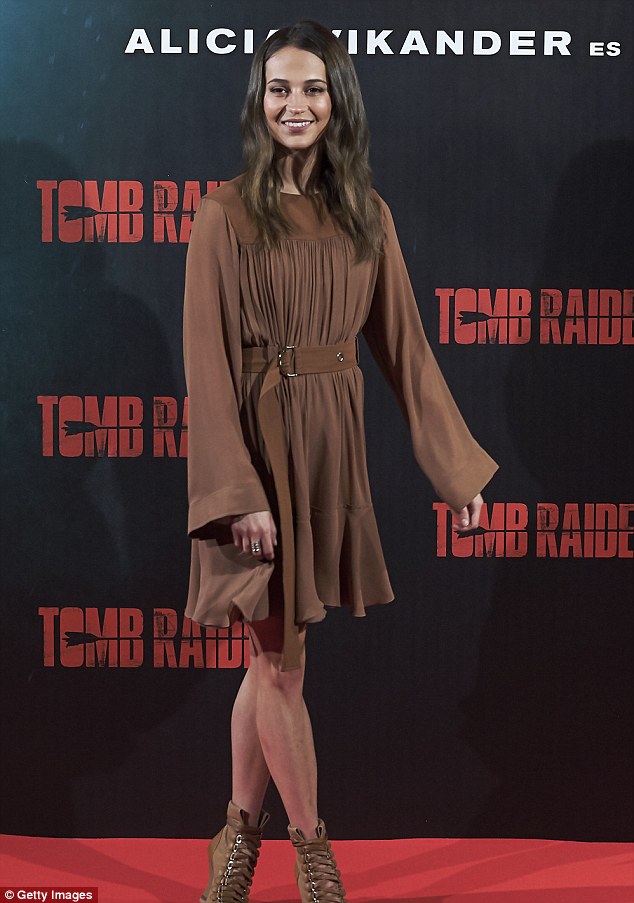 The 29-year-old actress told in an interview, 'I could never compete with what Angelina did. She made her into an icon because she is an icon.'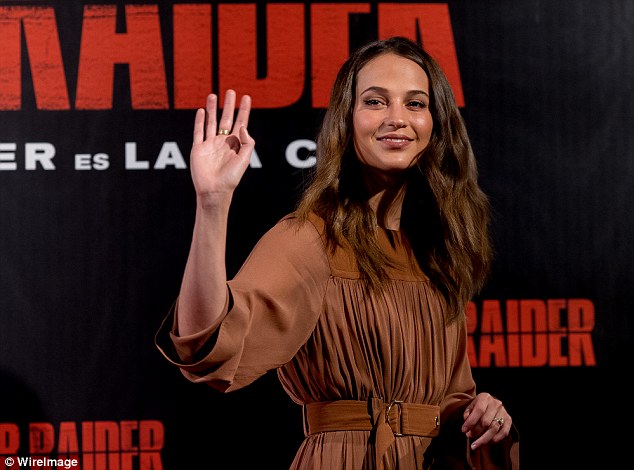 Alicia channeled the 70's look wearing a long-sleeve pleated dress with belt pairing it with a wedge ankle boots.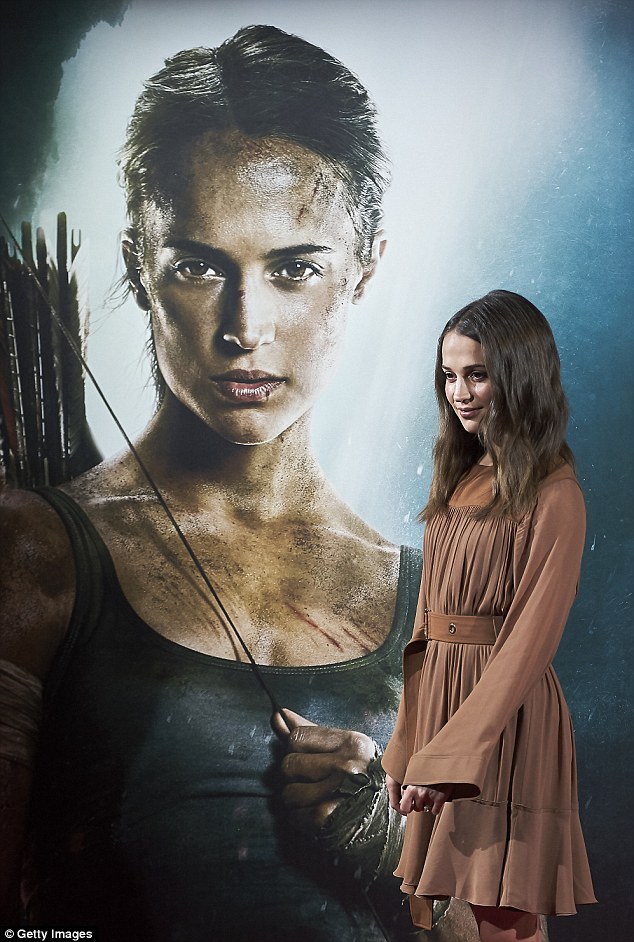 She did a lot of training, not only cycling but also MMA training, boxing, climbing, swimming and lifted some weights. The idea that the new film will take place within the "modern timeline" may indicate that the idea is for the new film to also be canon within the game series.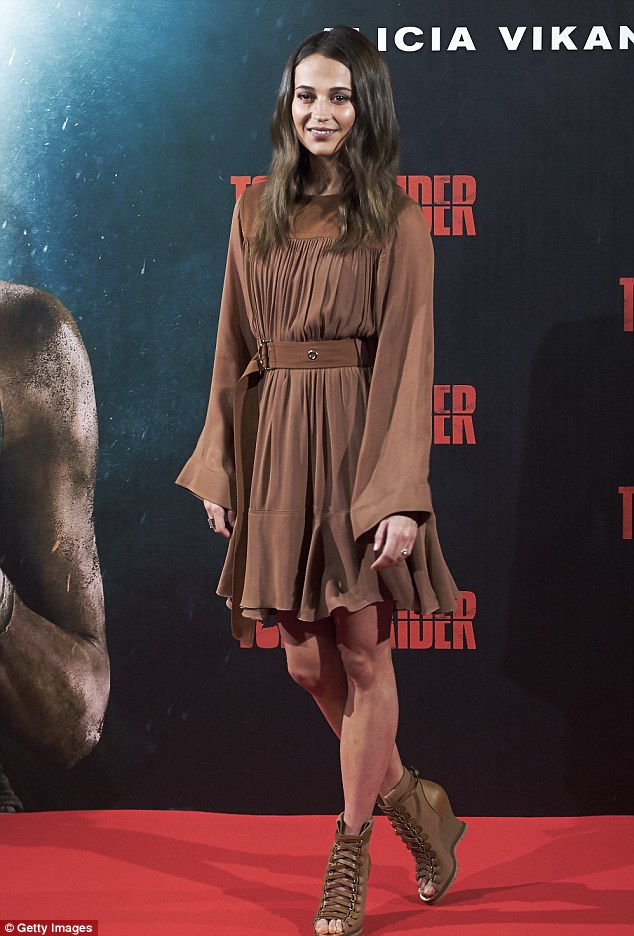 Tomb Raider hits theaters on March 16.