Celebrities occasionally share their no-makeup selfies on social media, but I don't think anyone can top Alicia Keys's take on natural beauty. The singer swore she will stop wearing makeup for performances and red carpet appearances a few months ago, and she has been keeping that promise ever since.
I guess if you have gorgeous skin and you're beautiful to begin with — just like Alicia — you don't need all that gunk to look good in front of the camera.
During the BET Awards held last Sunday, Ms. Keys arrived at the event looking bare-faced and beautiful in a simple black jumpsuit. To glam up the attire, she complemented the number with a metallic turban, hoop earrings, and a pair of fancy t-strap sandals.
It was hard to tell if she had some tinted moisturizer on, but one thing was for sure, there was no hint of fake color on her face. No lipstick, no mascara, no blush, nada. But here's the thing, she looked insanely good.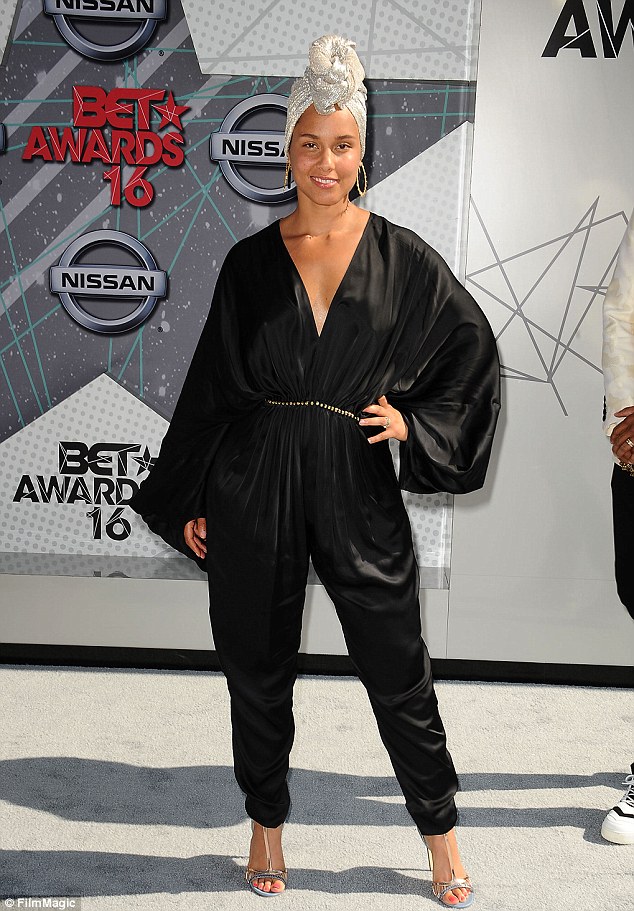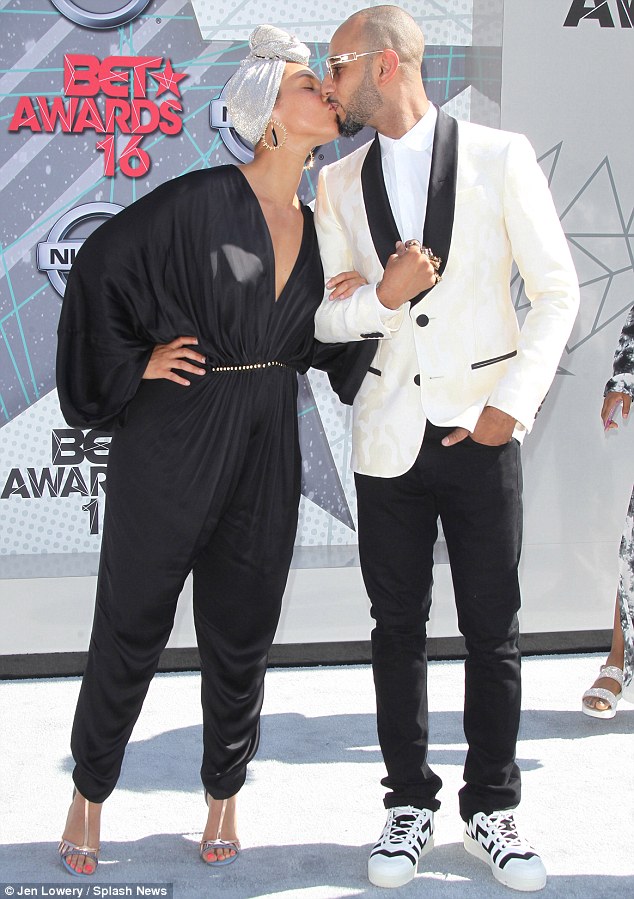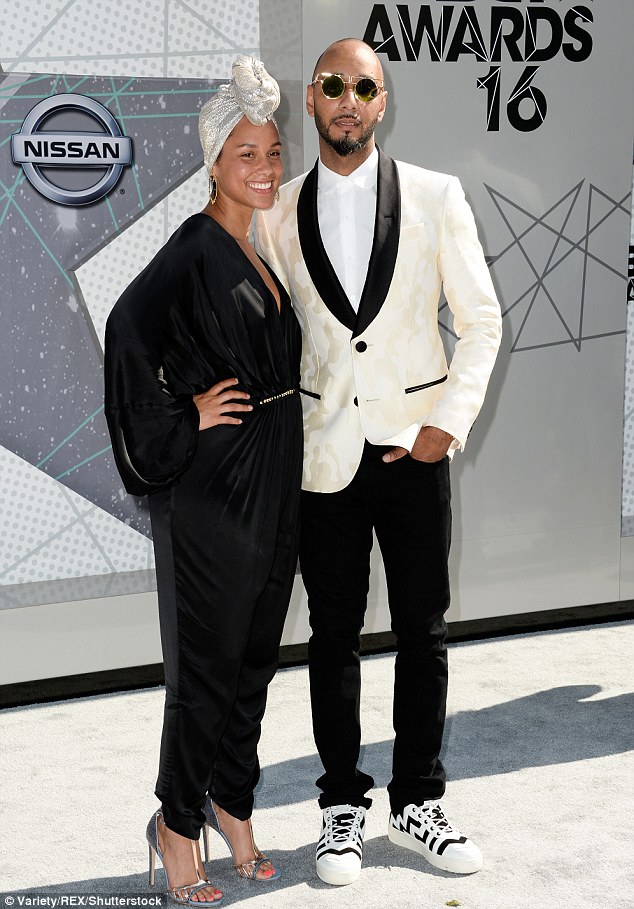 Alicia Keys attends the BET Awards held in Los Angeles with her husband, Swizz Beatz, on June 26, 2016
I envy this lady. Don't you?
It's refreshing to see a celebrity go au naturelle to a high-profile event like the BET Awards. Can imagine the pressure they go through to look good for such an occasion? Kudos to Alicia for being confident enough to stay makeup-free. She was 100% correct when she said it's very empowering.
Fashion-wise, I love her outfit choice. The jumpsuit is elegant and effortlessly glamorous at the same time. No information was released on where she scored the piece, but what I can tell you is that her shoes are from Chloe Gosselin. They're called the "Hyacinth", a style that features cutouts at the front straps and heel counters. Oh, and they're crafted from exotic snakeskin and metallic leather.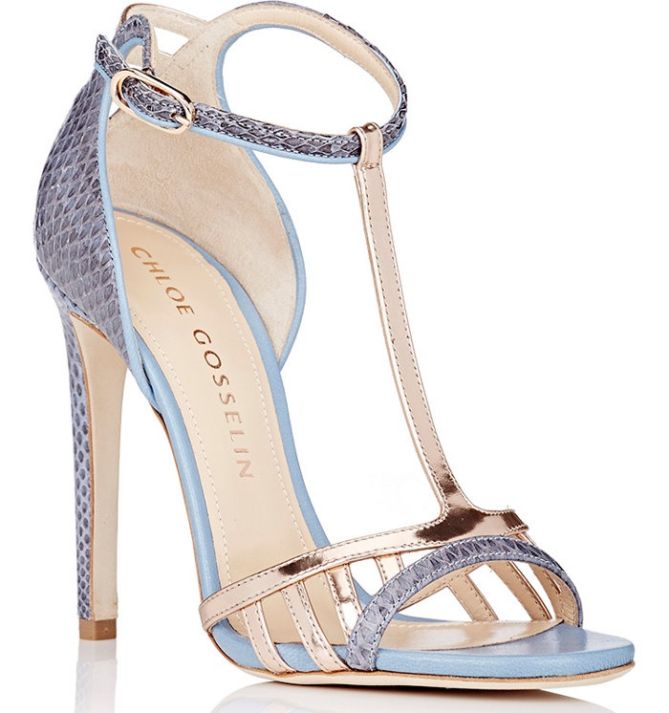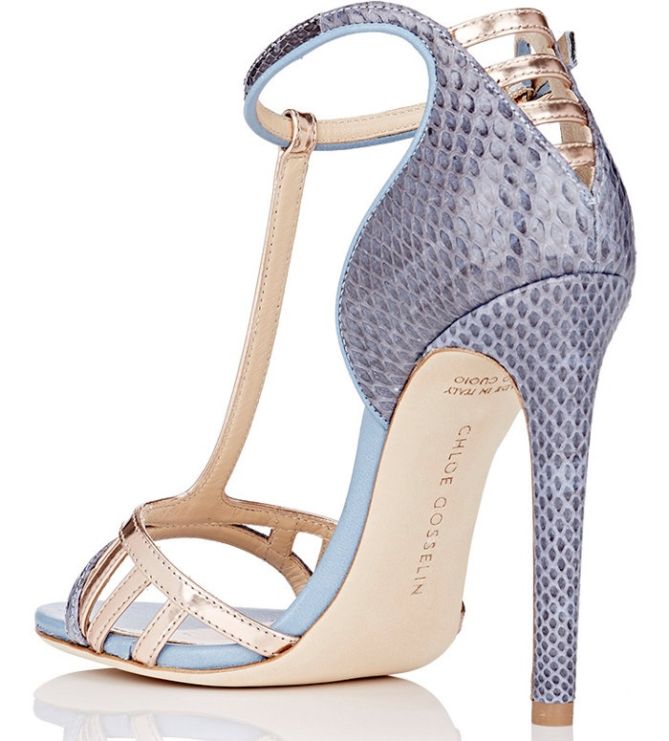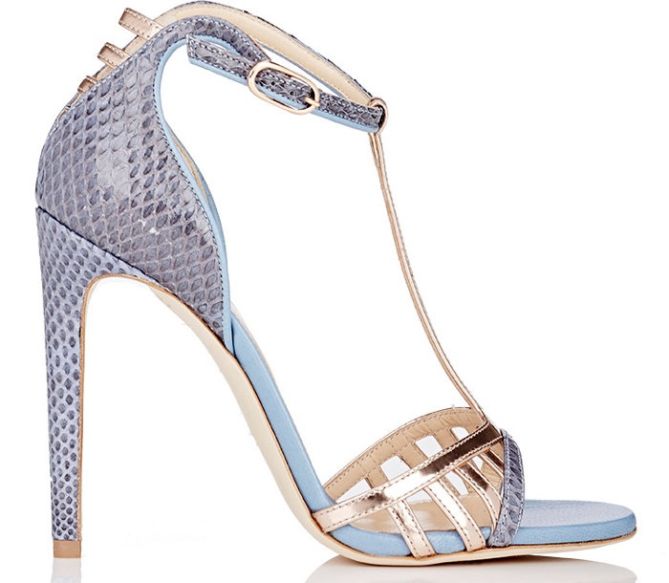 Chloe Gosselin Hyacinth T-Strap Sandals, $379 (was $940)
Good news to anyone digging the sandals, they are currently on sale at $379 from a high $940. Simply head over to Barneys and place your order. Wear with a black jumpsuit and a metallic turban to steal Alicia's style.