Alice Eve sure was hard to ignore as she exited the Bowery Hotel in New York on Monday. I'm guessing she was in New York for another event because she isn't part of the Fantastic Four cast, who is also in the city to promote the movie. A quick search confirmed that Alice was indeed in the Big Apple to attend the Ricki and The Flash premiere.
For the occasion, the British actress slipped into a mixed-print shift dress, then teamed the number with a patterned box clutch and the most unusual pair of booties I've laid eyes on this month. Truth be told, Alice's whole ensemble looked unique and seriously one of a kind. But as to whether she nailed the getup or failed it, I will leave the judgment to you. Check out Alice below and tell me your thoughts: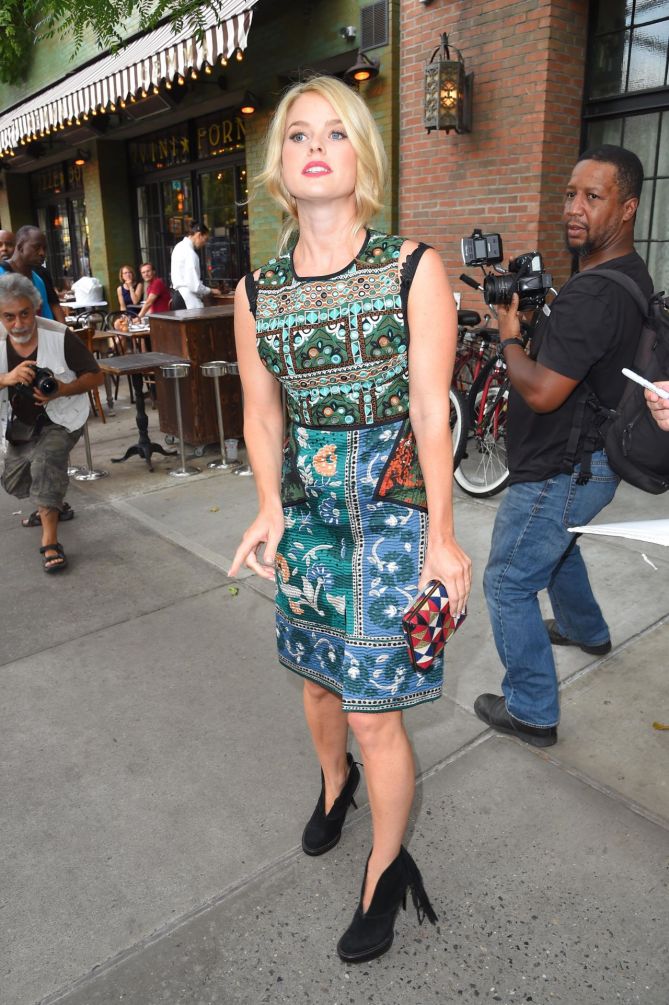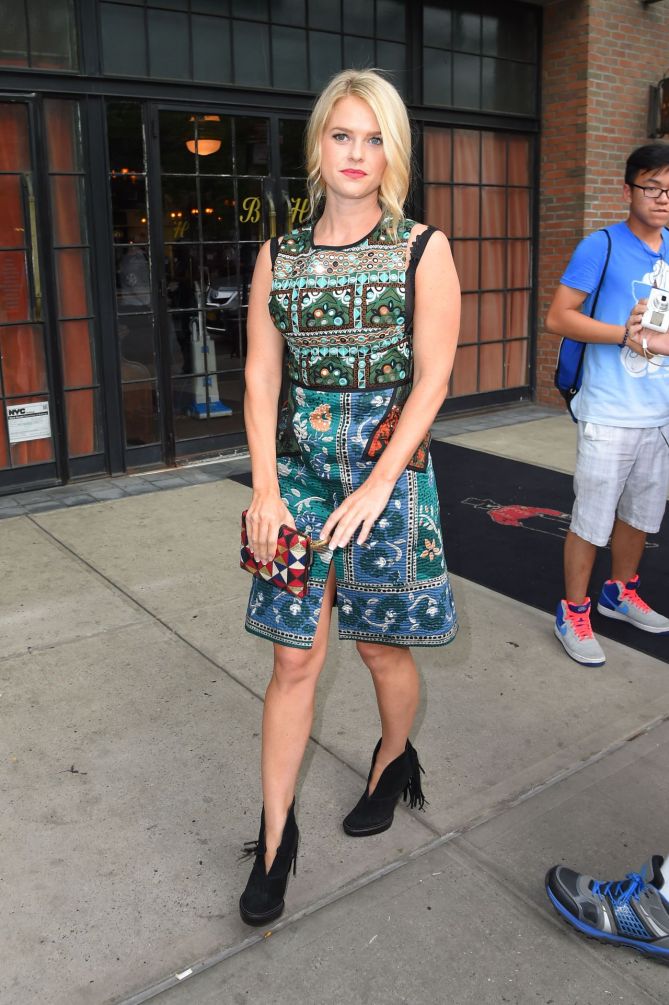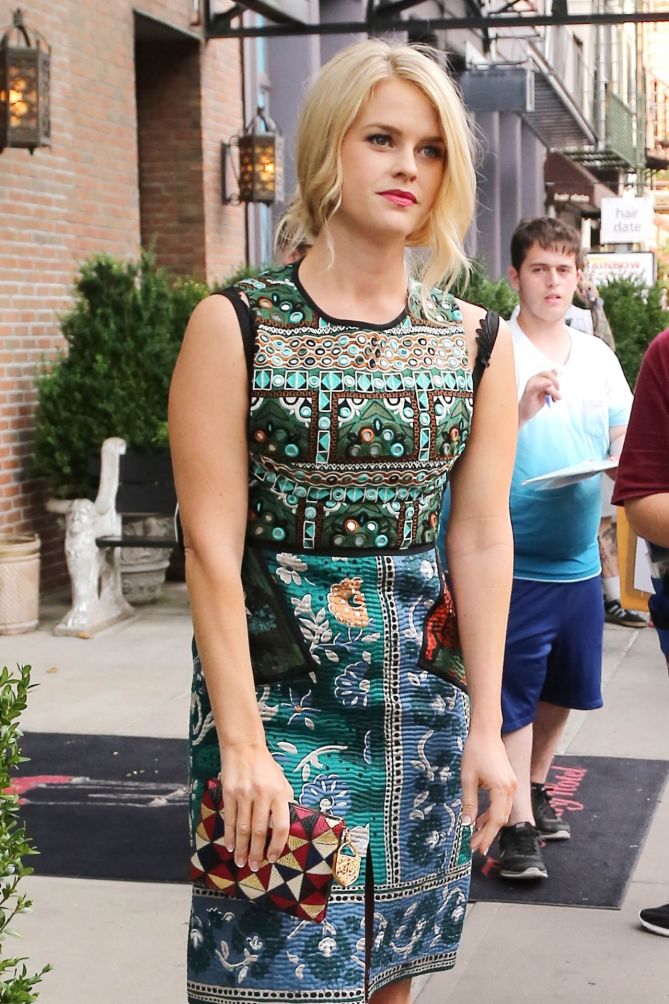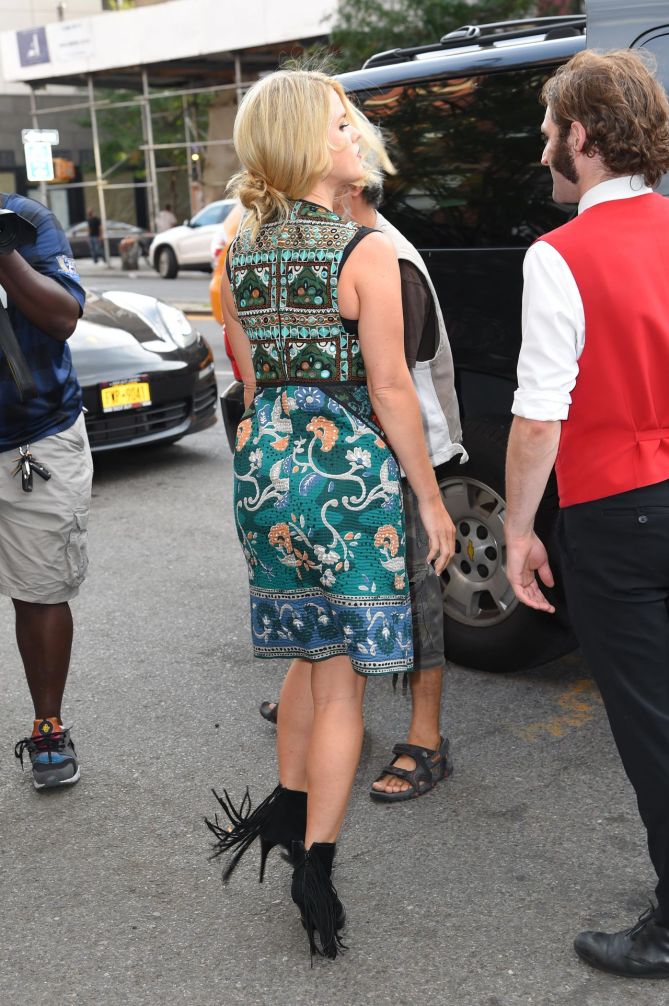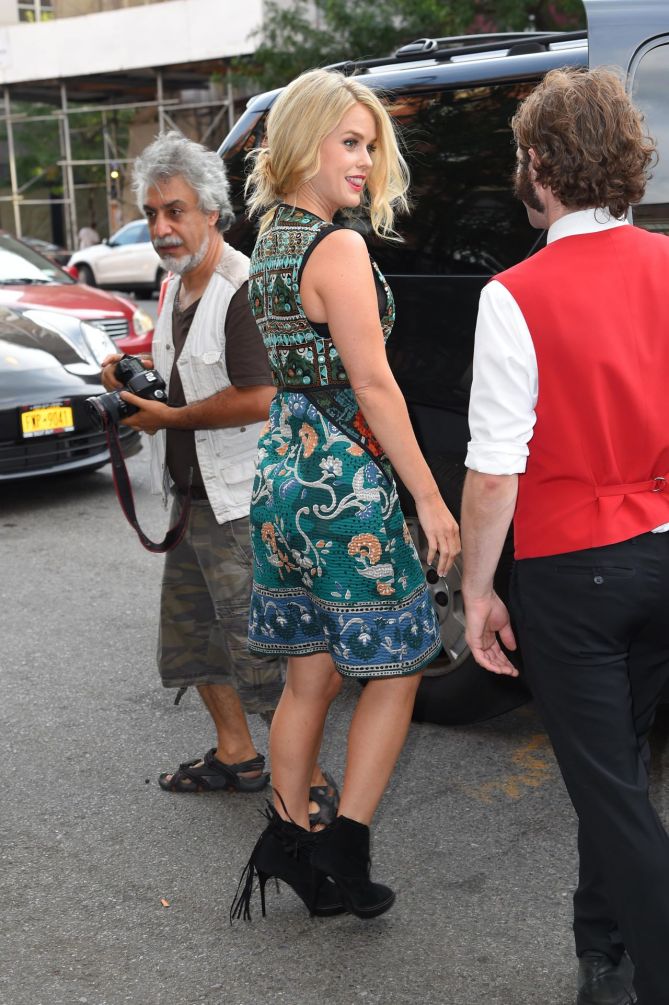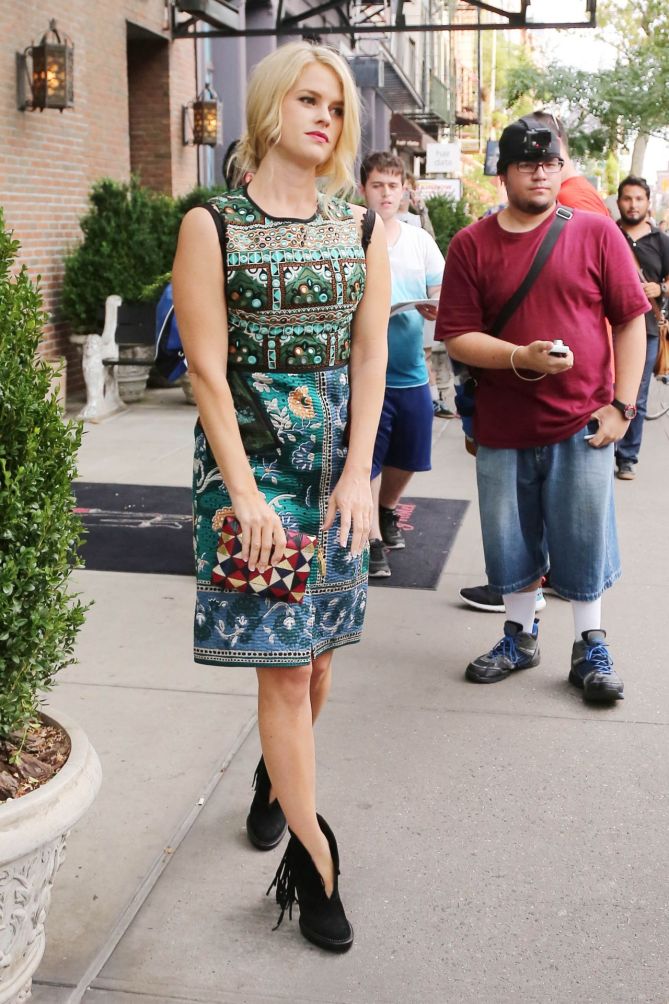 Alice Eve leaves the Bowery Hotel in New York City to attend an event, August 3, 2015
How do you like Alice's outfit, hot or not? And how do you like the way she finished the frock with those fringed booties, nail or fail?
Alice's whole outfit is from Burberry's fall 2015 collection. I couldn't find the bohemian-inspired dress online, but here's another piece from the label that reminds me of it: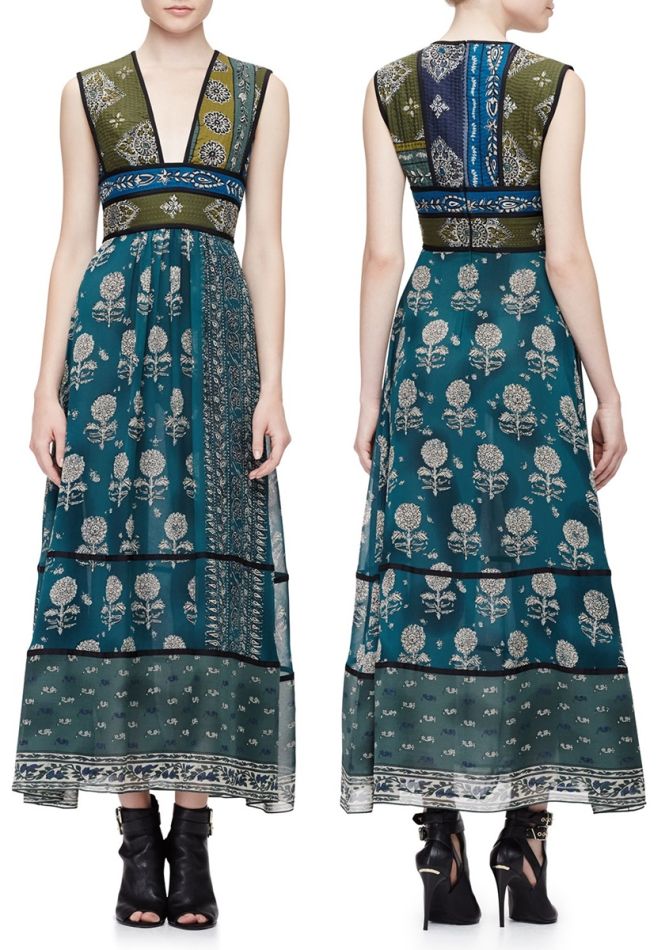 Burberry Geometric Print Long Dress, $3295
Judging from the price tag, you can bet Alice's lovely shift will cost around the same amount. And as for the fringed boots, here's a closer look at the pair: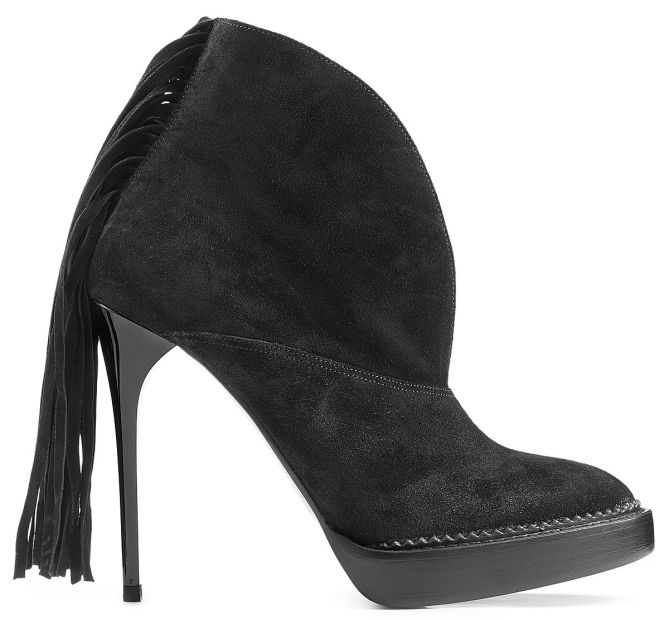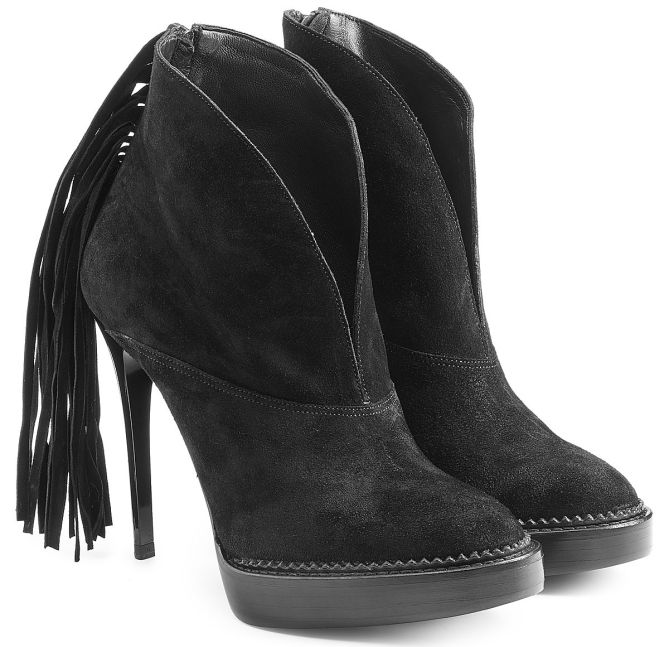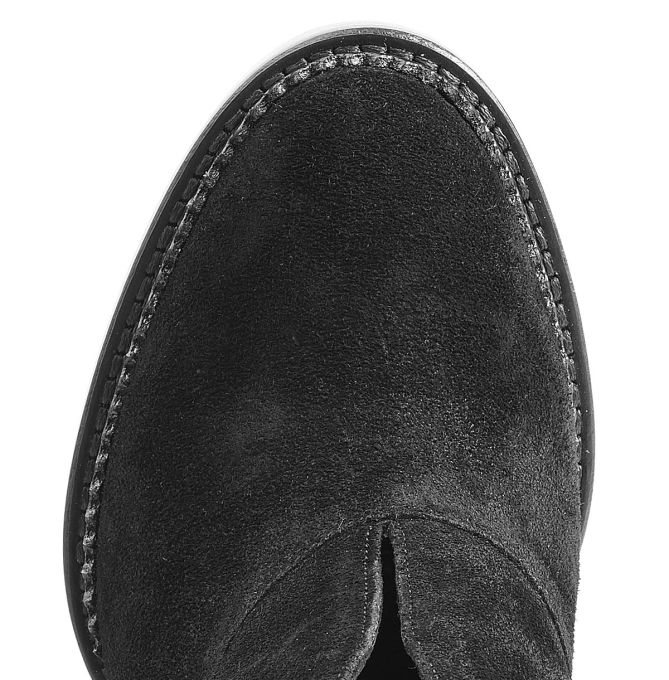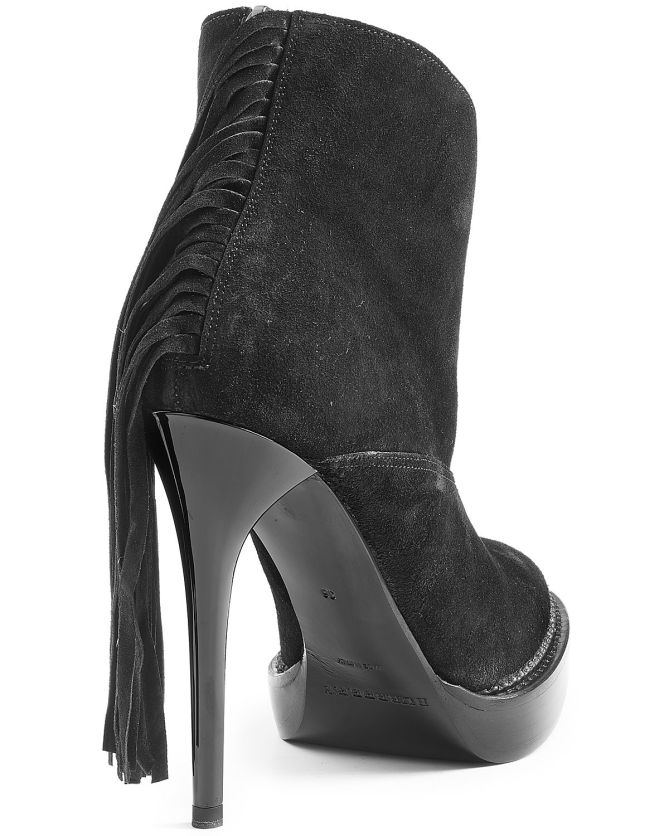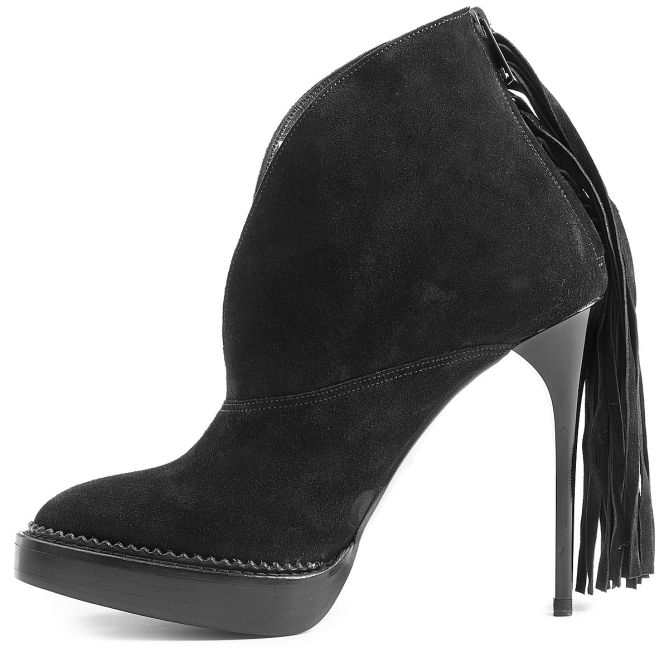 Burberry Prorsum Nadie Suede Platform Ankle Boots with Fringe, $995
Dubbed as "Nadie", the shoes are crafted from suede leather and feature a hint of platform, tapered toes, heels that are almost 5 inches tall, as well as thin leather fringes along the heel counters. The shafts of the boots also come with a rather interesting silhouette that dips into a notch at the center.
If you can appreciate Alice's fashion forward Burberry boots, feel free to shop for them online. They retail at $995. Of course, you need not spend that much for a pair fringed booties. Try these options from Chinese Laundry for style:
Chinese Laundry Fringe Booties, $110