Alice Eve is a stunning actress with a gorgeous figure. I usually like what she puts out for red carpet appearances and promotional tours, but the outfit she wore for the screening of her new movie, Dirty Weekend, in New York City on Wednesday was a little questionable.
Alice arrived at the venue in a printed maxi dress and surprisingly teamed the piece with flat gold cutout loafers. The frock was unique, but she somehow ruined its appeal with the footwear choice.
I don't know about you, but I think a pair of strappy gold heels would have made a world of difference. Check out Alice's outfit below, then tell me if you agree: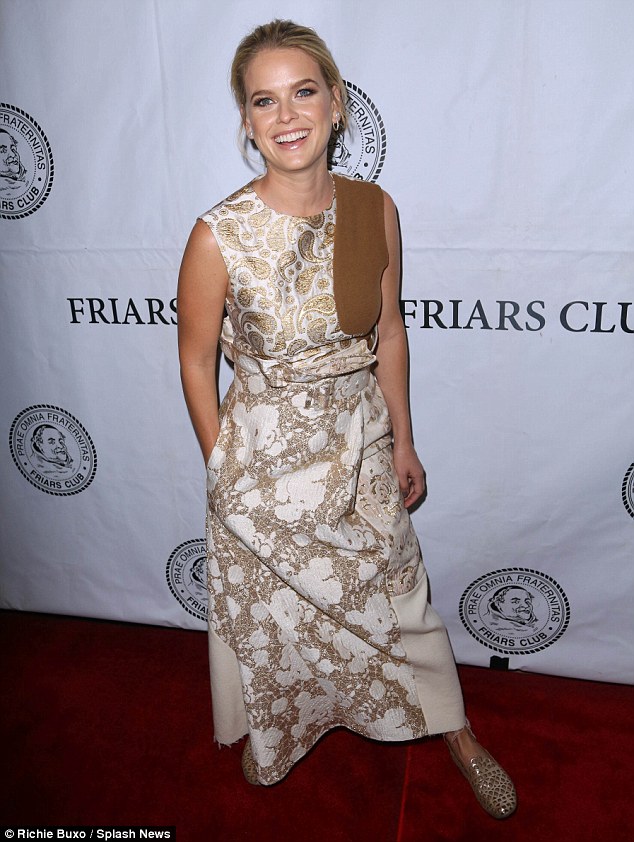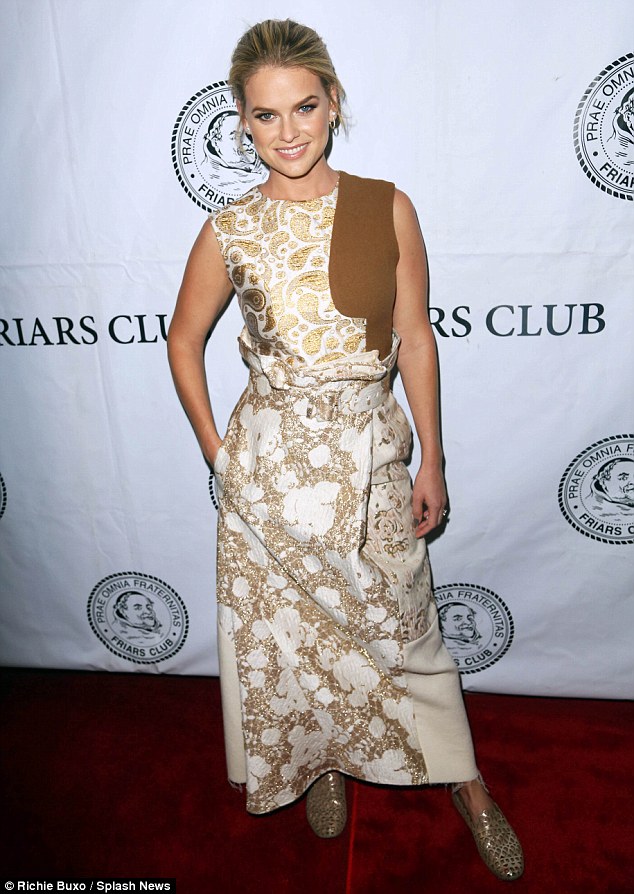 Alice Eve attends the NYC screening of her new movie, Dirty Weekend, on August 26, 2015
Well, any thoughts? Did she nail the look or fail to impress you with those loafers?
I don't know why she chose to wear the pair. Maybe her feet were tired from walking in heels all day, or maybe her stylist told her to do so. Regardless of the reason, at least 90% of the outfit looks alright.
Earlier in the day, Alice was seen promoting the movie on The Today Show. For the appearance, she slipped into a black tea-length frock and brown strappy suede sandals. The whole getup was reminiscent of the 80s, and while I'm no fan of the era, Alice looked beautiful.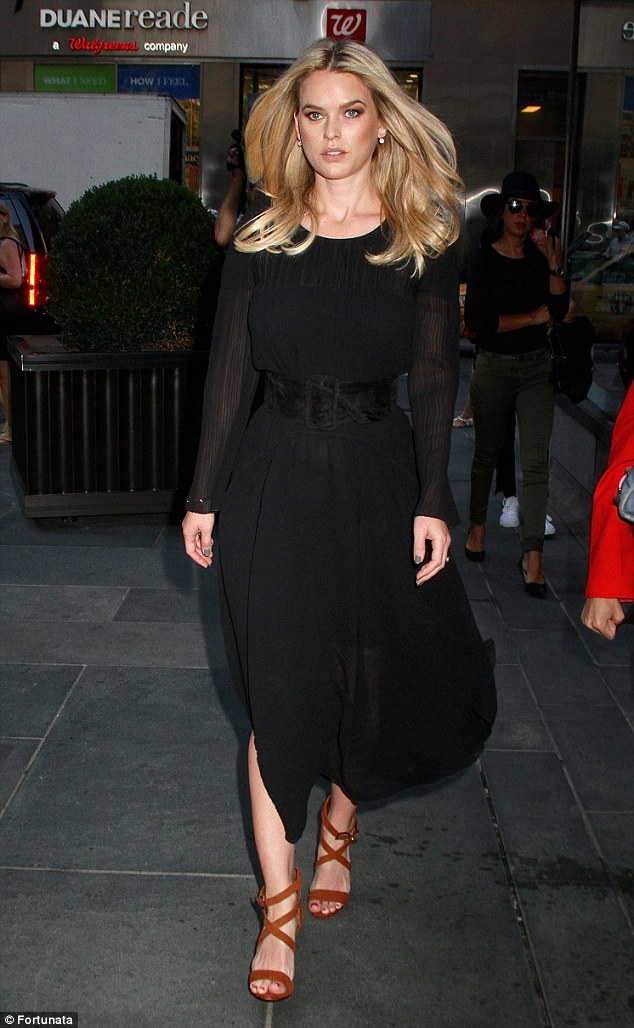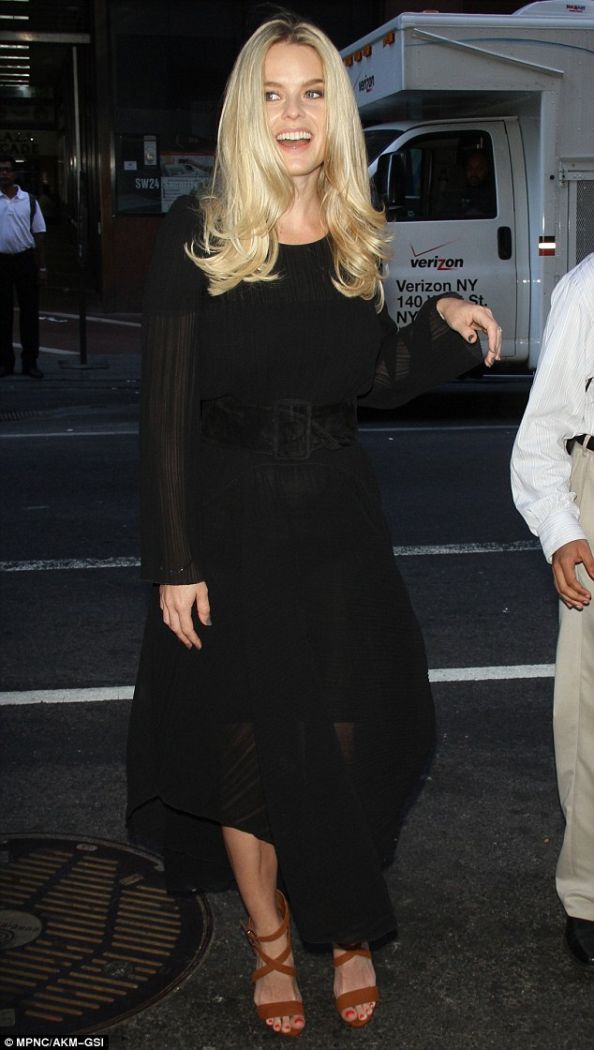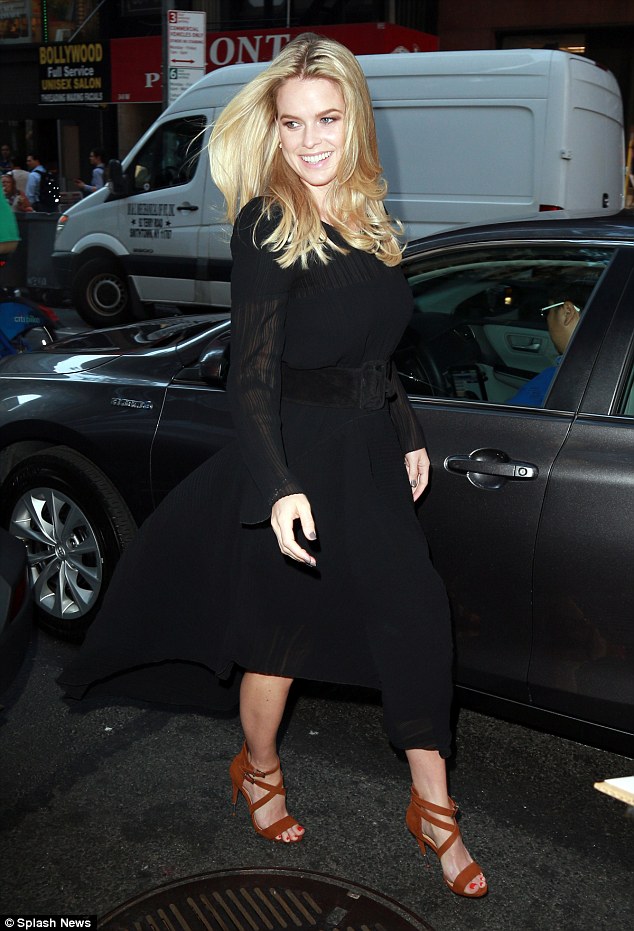 Earlier in the day, Alice makes an appearance on The Today Show in New York City to promote her movie
Strangely, between the two dresses, I prefer the first one for its one-of-a-kind silhouette. Footwear-wise,  the brown sandals are a lot sexier than the flat cutout loafers.
Don't get me wrong. I think those slip-ons will rock with, say, cropped blue skinny jeans and a blazer, but teamed with the dress, the combination is a fail.
Speaking of which, I actually tried to find the loafers online, though I had no luck. In any case, if you fancy grabbing something similar, try these loafers from Bass. They come in red and white too: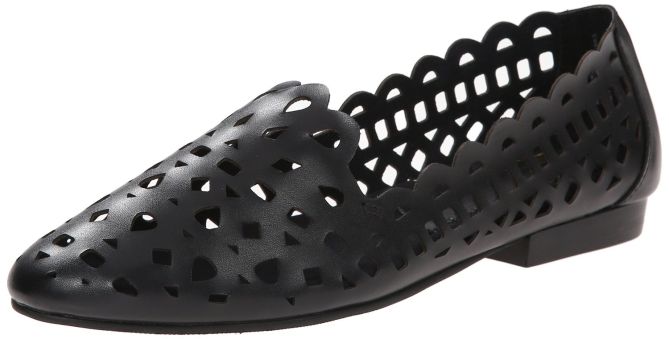 Bass Hilton Fisherman Sandals, $31 (was $89)
No details have been released on Alice's black dress and brown sandals either. The silhouette of her shoes is quite sexy, though. In fact, it reminds me of these sandals from Paul Andrew. The "Katerini" are crafted from black suede and metallic gold leather materials. They also feature gold buckles at the straps. If I were you, I'd grab the pair pronto. These sandals are currently on sale!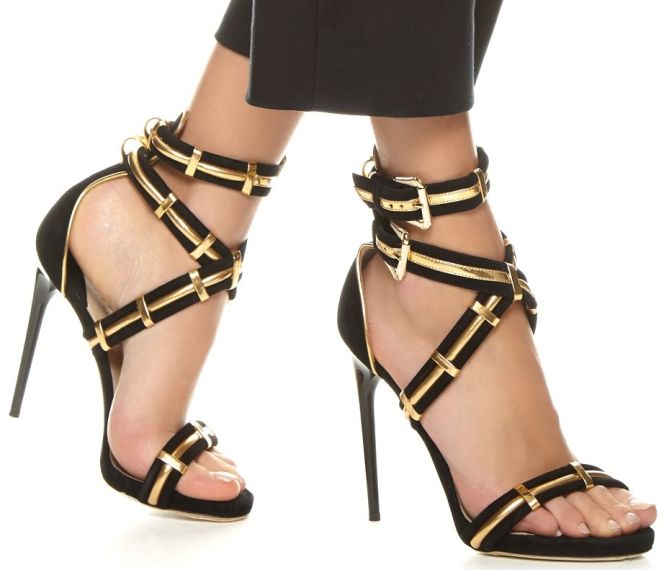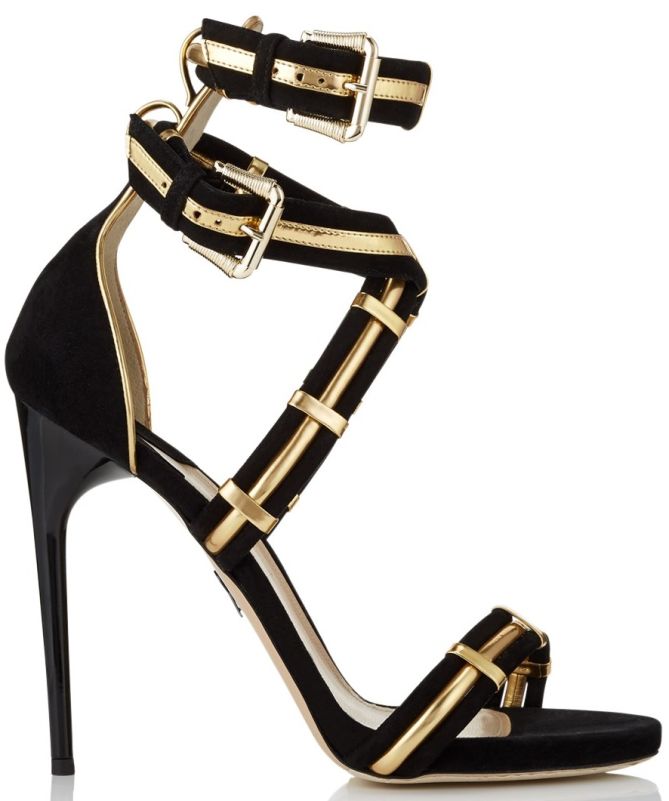 Paul Andrew Katerini Sandals, $438 (was $1095)