Alexandra Burke, 29, has been spotted yesterday in London near the BBC Radio 2 studios in central London. She just released a third album recently and she opened up bravely about how her inspiration for the album was the grief over her mother's death. She chatted about how all her emotional stuggles, frustrations and pain were channeled in the new music she's putting out.
Alexandra tries to send a message across for all the people that find themselves in the same position as she was. She admitted putting a brave face, trying to act tough when someone asked her how is she handling the situation. She wants everyone to know that you don't have to be ok all the time and it shouldn't be the message everyone gets when they watch their favorite artists. They are just as normal as we all are. It's ok not to be ok and to be vocal about it, because the fake image of being ok hurts everyone in the process and doesn't solve anything. She concludes by saying how the album is a peak in her personal life and how she handled things during the darkest time as she wants to encourage everyone to be more open about their feelings.
For her appearance at the BBC Radio 2 studios Alexandra wore a black and white combination, with a black top paired with a white zip skirt and minimal make up.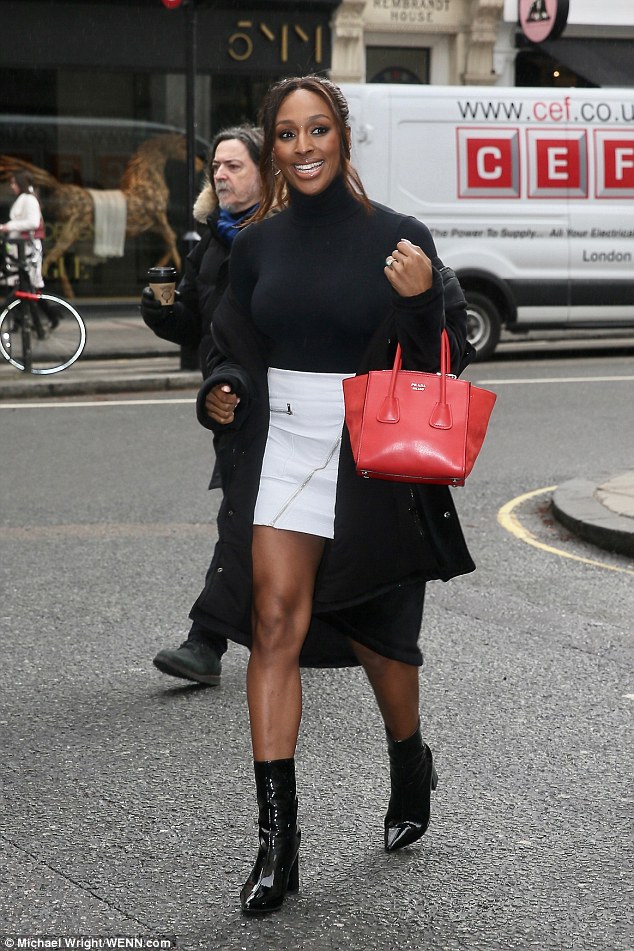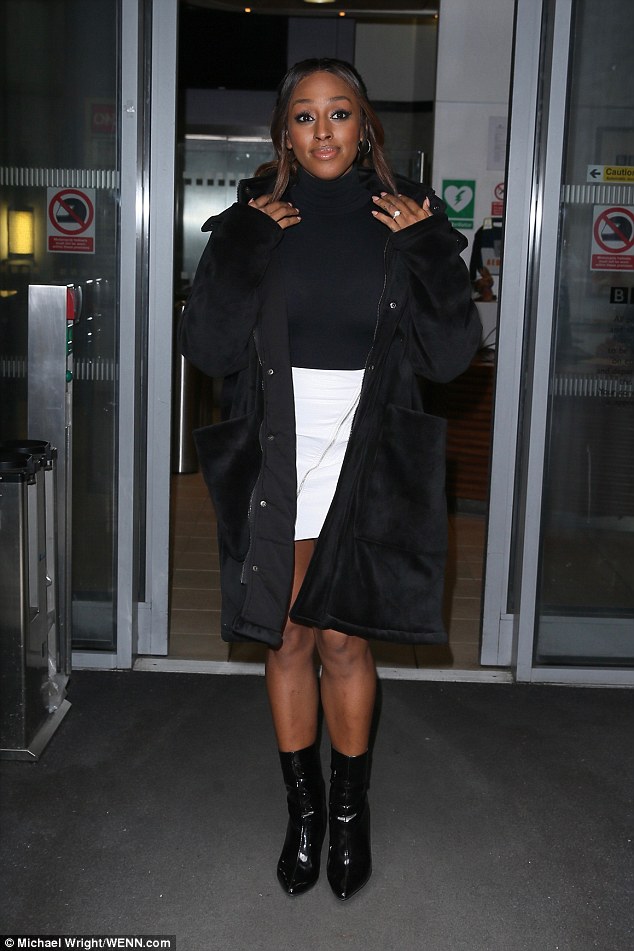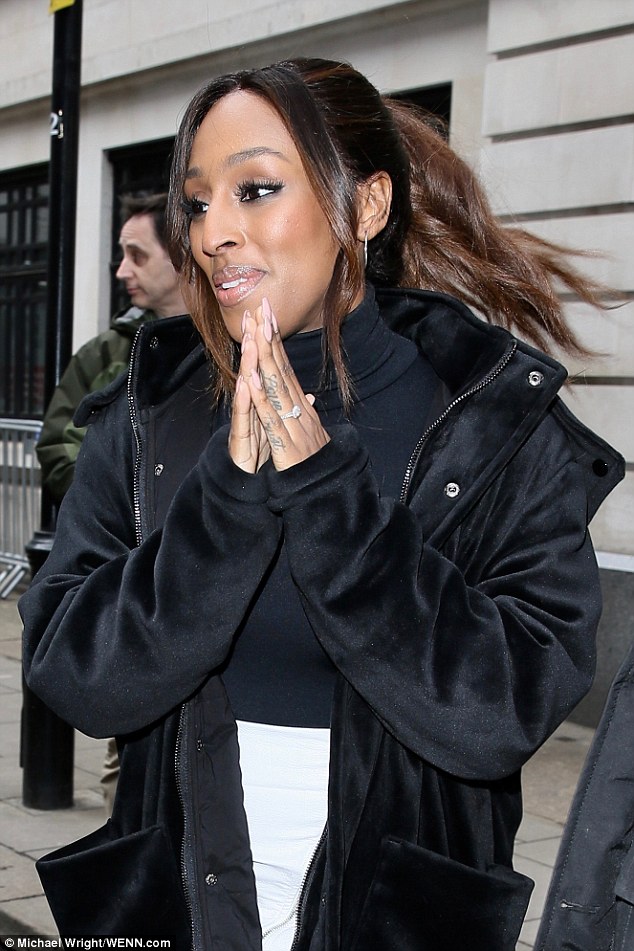 Her Ego patent boots are the must have this season and they've become widely popular between celebrities these days. They are very in trend and can make any outfit shine.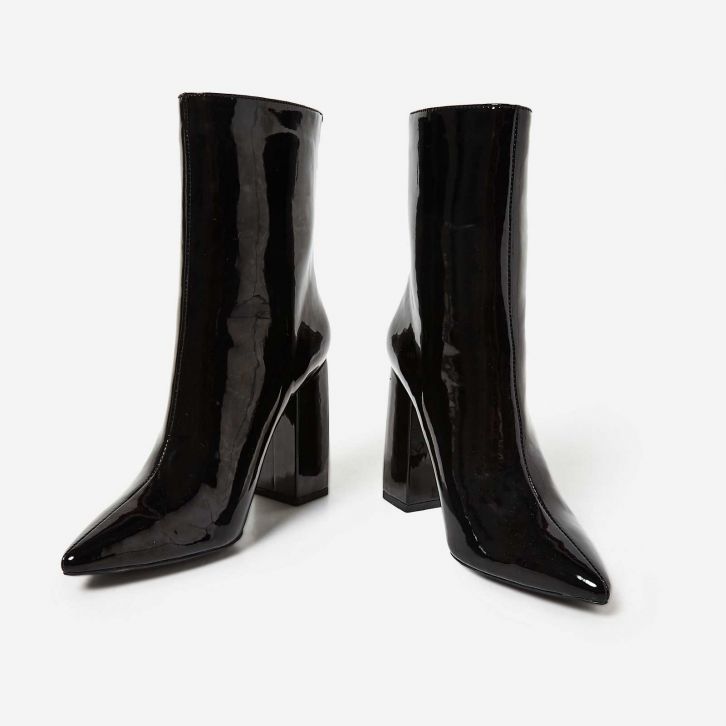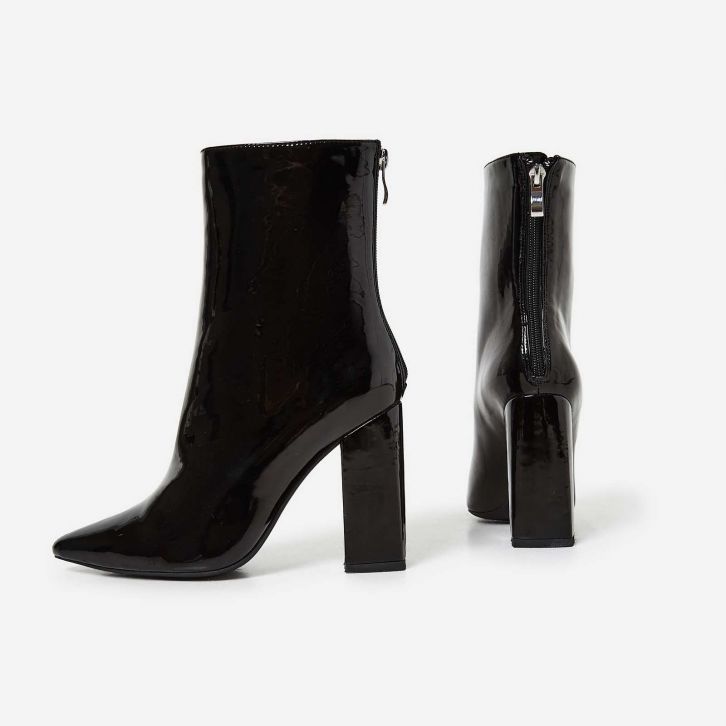 HERE IS A SIMILAR VERSION