Word has it that Margot Robbie and Alexander Skarsgard had great chemistry on the set of The Legend of Tarzan. Whether that's going to translate to real life, I'm not sure. But one thing is for sure, they look extremely good together.
Alexa Chung, who is Alexander's current girlfriend, made sure everyone knew who's got his heart by attending the premiere of the movie in London on Tuesday. While Margot looked stunning in a mesh-detailed frock for the evening, Alexa kept it conservative but chic in a collared tea-length dress detailed with a thigh high slit. She complemented the number with barely-there accessories and some lace-up pumps. It was a very simple getup, but with the model being quite the style connoisseur, she carried it with an air of elegance.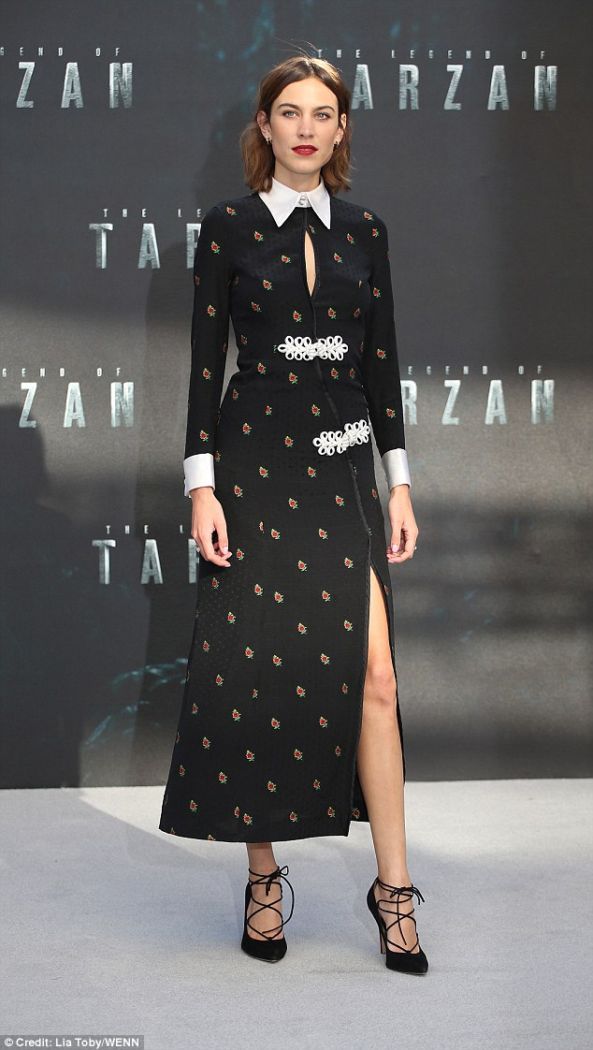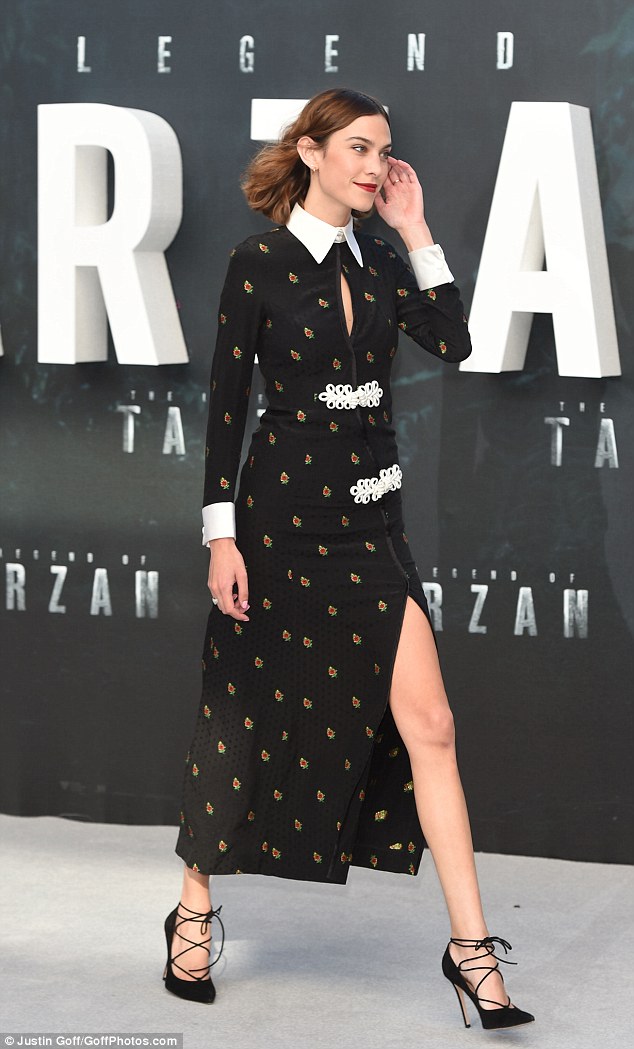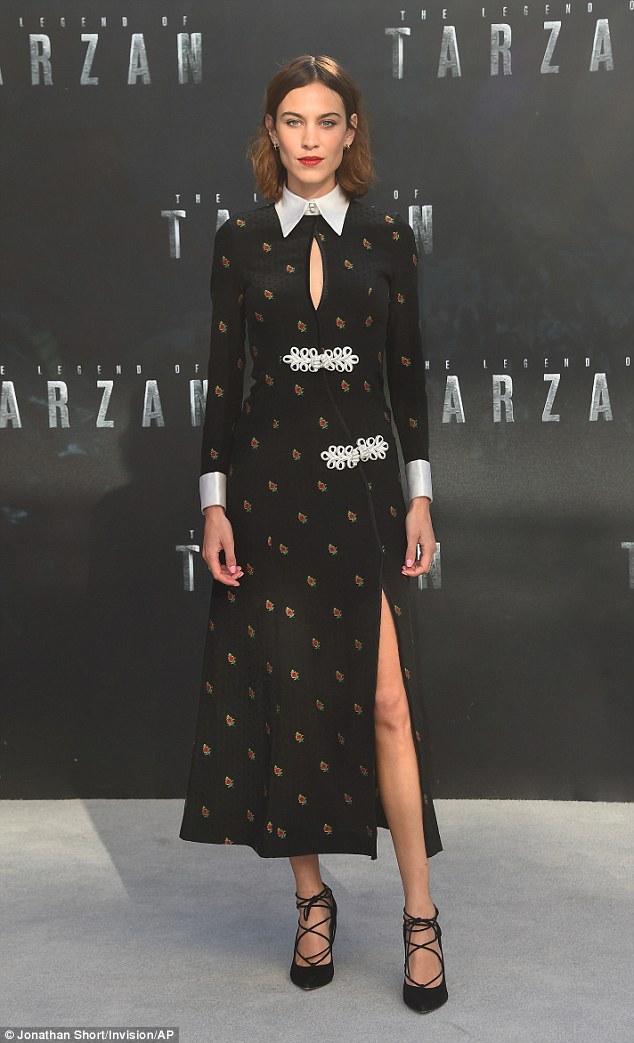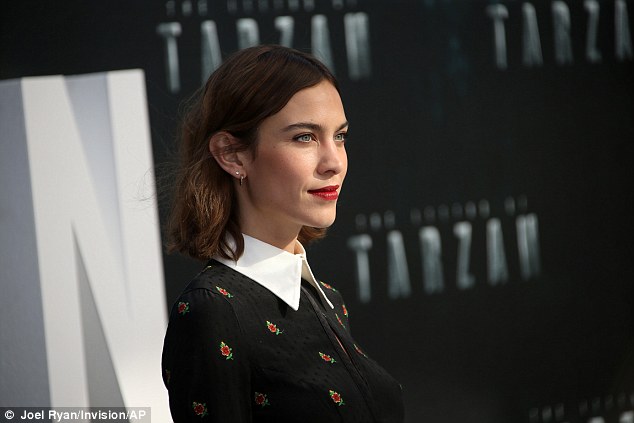 Alexa Chung attends the London premiere of The Legend of Tarzan on July 5, 2016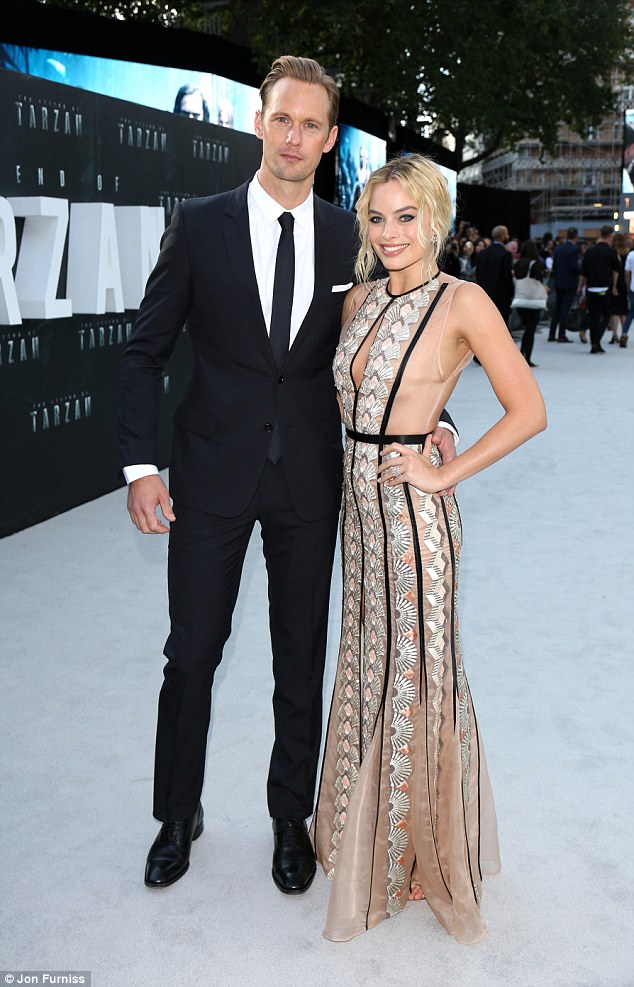 Margot Robbie and Alexander Skarsgard look like the perfect on-screen couple as they attend the premiere of their new movie in London
I can't deny it. Margot looks stunning and she and Alexander look really cute together. Would you agree?
That said, I believe hoping the two will hook up is just wishful thinking. Margot is happily engaged and I believe Alexander and Alexa are still going strong.
Now in terms of fashion, I do think you cannot compare the two lovely ladies. While Margot is all old-Hollywood glamorous, Alexa has that high-fashion air about her. Personally, I prefer Alexa's outfit. It's prim yet not-so-proper. Plus, I love the shoes she used to go with. They definitely injected some flair into her otherwise conservative style. What about you, whose dress do you prefer?
Alexa's frock is from Alessandra Rich's fall 2016 collection. Sorry, ladies. It's not available online yet, but you can try to pre-order it if you like. As for Alexa's lace-up heels, no info has been released on the pair, but my hunch is they're from Gianvito Rossi. They look very similar to the "Femi", a style detailed with pointed toes, lace-up strings that wrap all the way up to the ankles, and 4-inch-tall heels.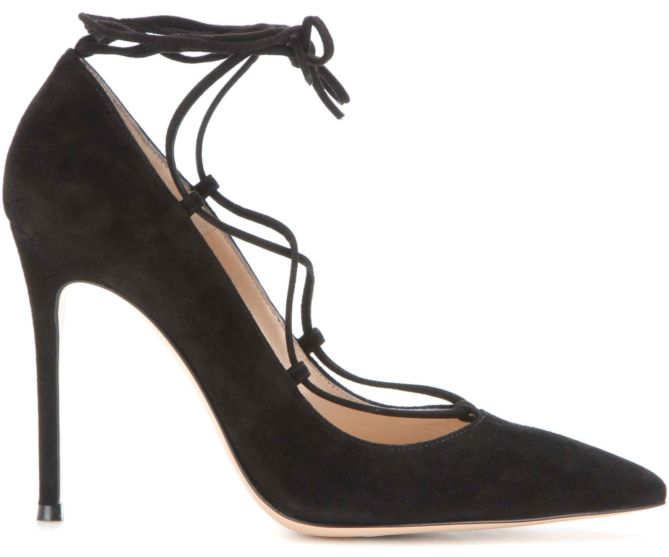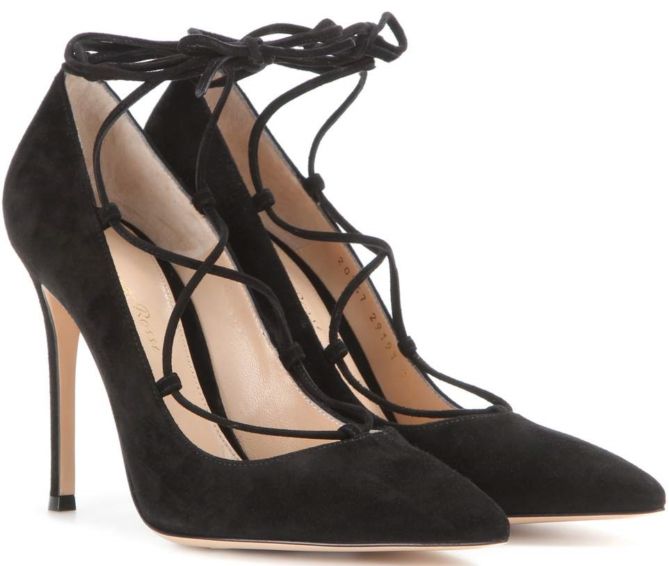 Gianvito Rossie Femi Lace Up Pumps, $895
You can find the Femi over at MyTheresa. They retail at $895. You can wear them with practically any attire, even jeans. To channel Alexa, team with a tea-length high-neck frock.