Alexa Cung had been named Style Icon at the British Fashion Awards for three years running and infact she is a real fashionista.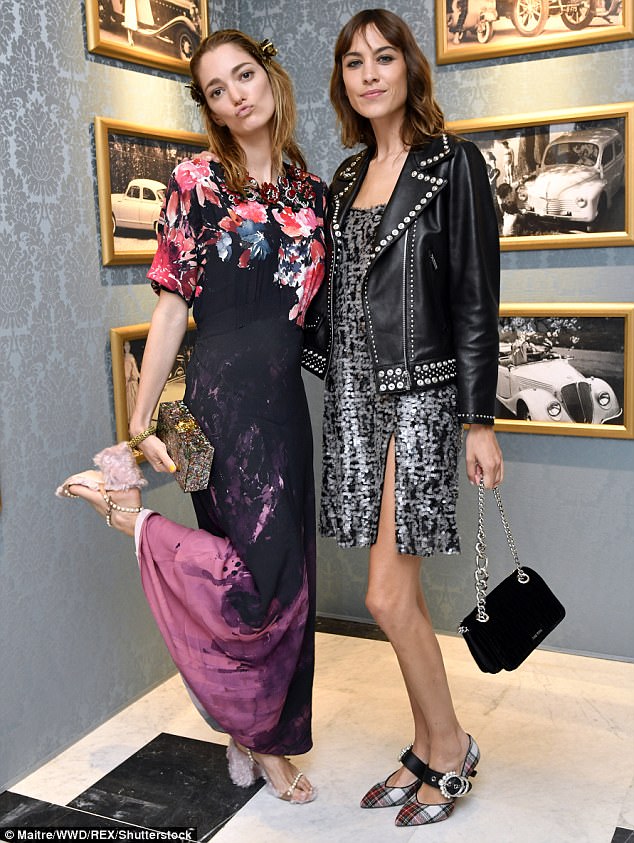 She was at the Miu Miu Cruise Collection preview at the Haute Couture Paris Fashion Week on Sunday. She had a really beautiful outfit for this occasion. The 33 years old actress gave to her fans the chance to copy her beautiful style with her own collection that came out earlier this year.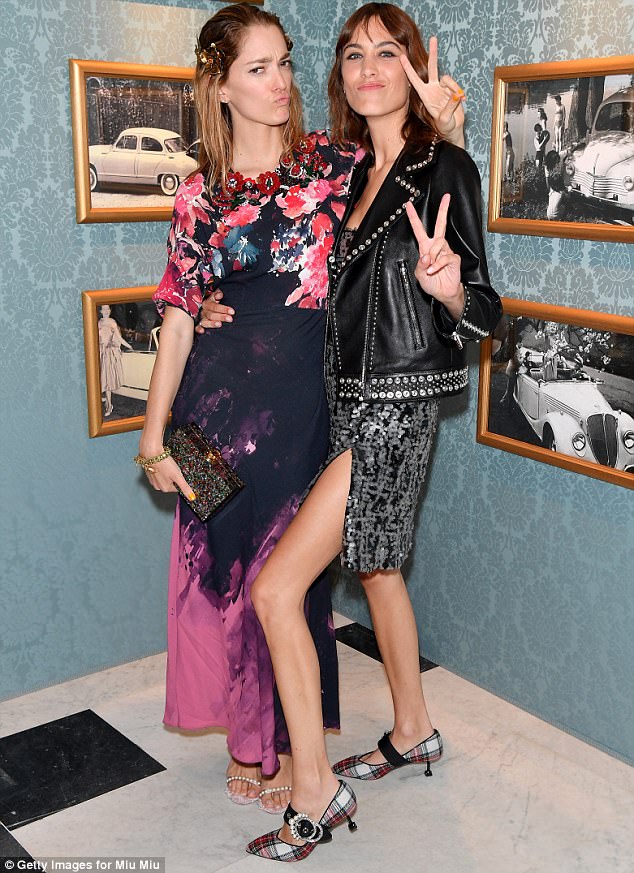 We pay attention every time she steps out wearing a new look. It's like her collegue Kate Moss, she was and she still is an icon of style. For the occasion her look was a mix of elements, an eclectic look to celebrate the new collection of Miu Miu. A mish-mash of leather, studs, sequins and tartan.

She is always one to stay one step ahead of the fashion trends so pay attention to what she wears. She wore a soarign split of a thigh-skimming sequin dress. She showed off her long and toned legs. At her feet she had the tartan kitten heels by Miu Miu that are the possible trend of next season.

Keep it in mind. They are an important item of the brand thanks to the bling-tastic pearls and kooky tartan material. Then it's a pair of shoes that reminds us of the nineties.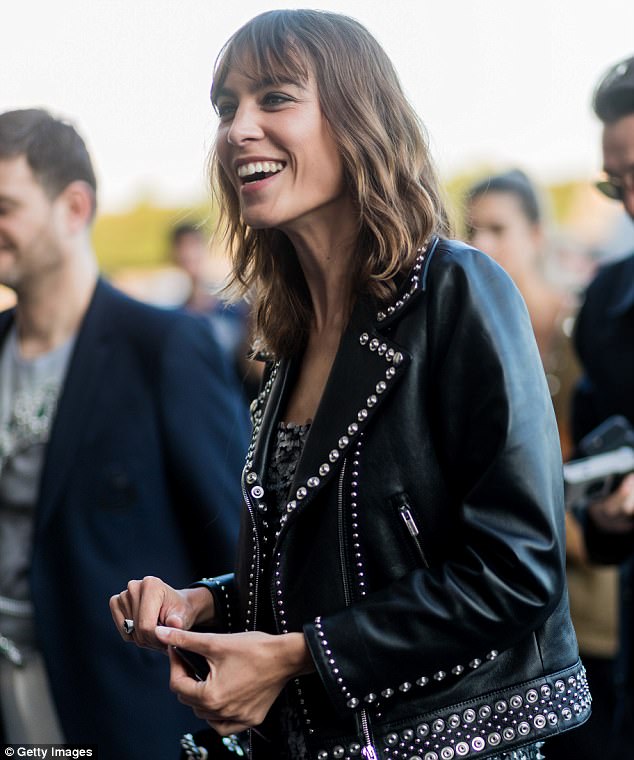 We know that maybe these shoes by Miu Miu are to expensive but you can find something similar. Upon her dress she had a leather jacket to contrast with the other fabrics of her outfit. She also had a black small bag. Alexa has become a style icon, she attends the biggest fashion events of the year and she had been contributing Editor to British Vogue interviewing stars including Emma Stone.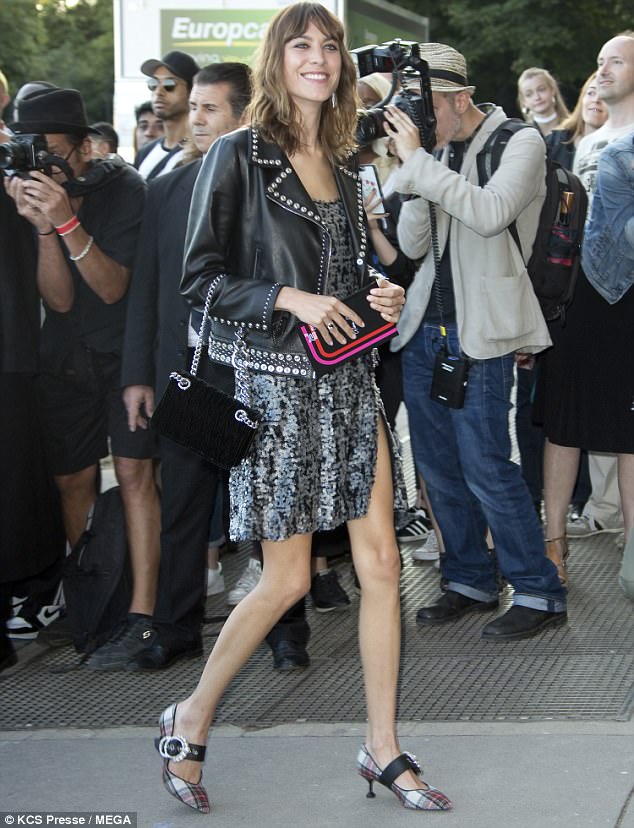 Let's buy a similar cheap shoes clicking below.