I think I've said this before — I'm not too fond of Western-inspired boots. I would wear combat boots over cowboy boots if I had to choose between the two. Sorry, but they're just not my style.
However, I may have to rethink my opinion after seeing these pictures of Victoria Secret supermodel, Alessandra Ambrosio, in authentic-looking cowboy boots while out and about in Beverly Hills on Sunday.
If anything, I think it's how she styled the boots that made 'em look so cool. Together with the pair, she used cropped distressed jeans, a loose sweater, and a hat.  Punctuating the mix were sunglasses and a shoulder bag that matched her outfit's earthy color. In a nutshell, Ale looked chic and picture perfect per usual.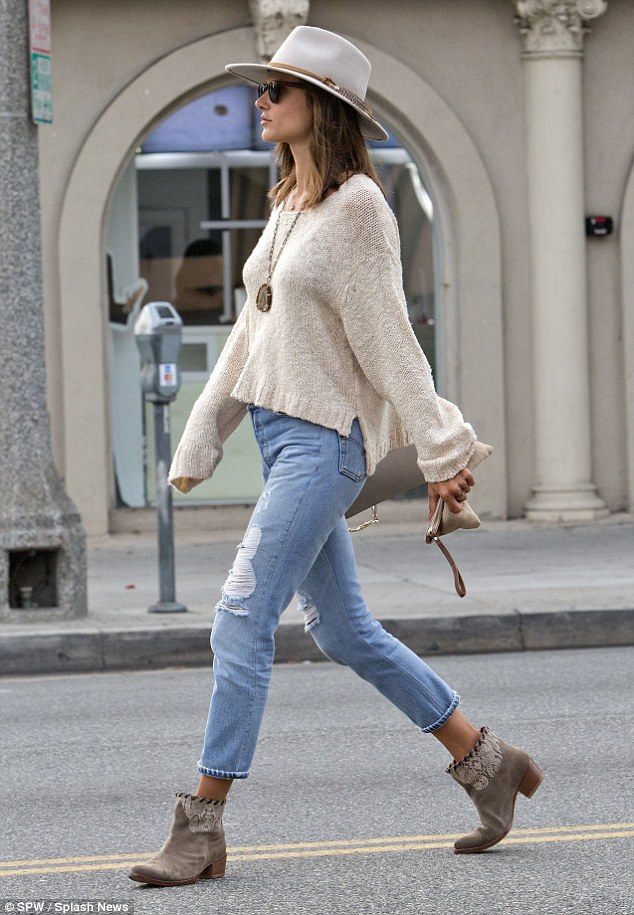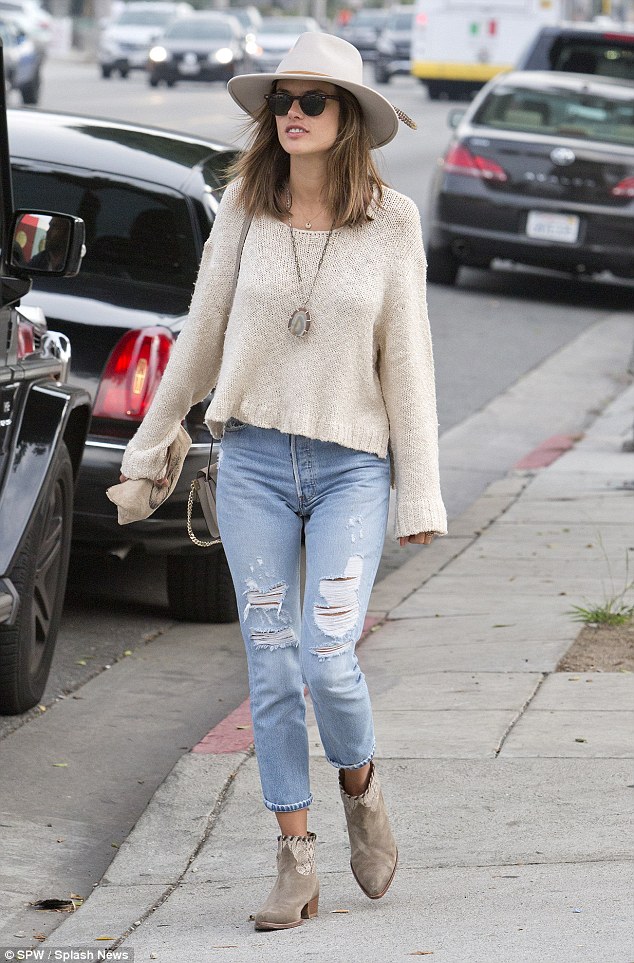 Alessandra Ambrosio steps out in Beverly Hills while decked in a cowboy-inspired attire, January 17, 2016
I don't know about you, but I can actually picture myself wearing her outfit — which I find a little weird, because  like I said, I'm not fond of Western fashion in general. Somehow, Ale managed to blend cosmopolitan style with cowboy elements with flair.
I couldn't find any details on Alessandra's ripped jeans, sweater, and hat, but if you wish to steal her style, I'm sure you'll find similar pieces from your favorite department store or  fast-fashion retailer.
Alessandra's purse, on the other hand, is from Chloe. It's the "Faye" shoulder bag, and you can find the exact item over at FarFetch. Note that the Faye comes in other sizes and materials too.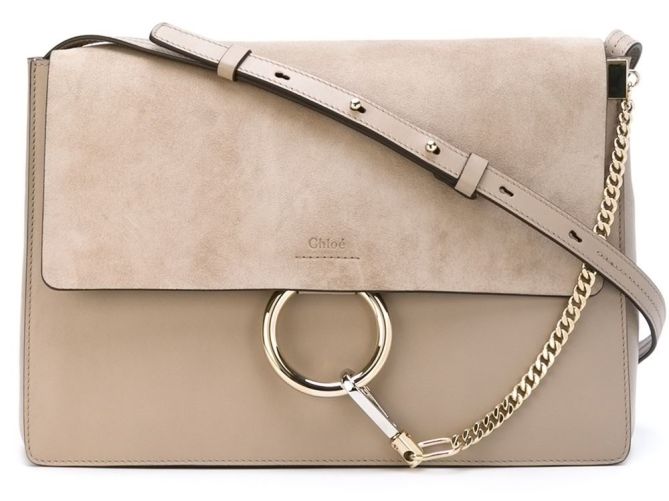 Chloe Faye Shoulder Bag, $1390
What I'd like to talk more about today are Ale's boots. A quick search gave me the name Zadig & Voltaire. The style is called "Midory" and they're currently on sale over at the label's website.
Also, I initially thought the top panels on the boots were embroidered and patterned like most Western boots, but up close, they're actually crafted in snake-print leather. The top of the shafts are also decorated with whipstitch detailing giving the boots a rustic feel.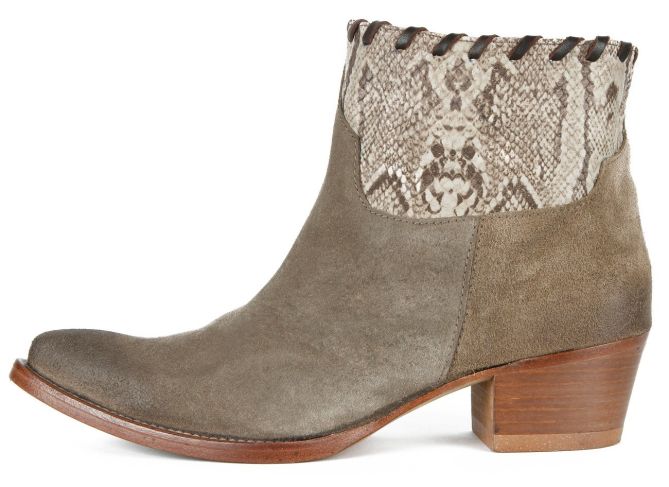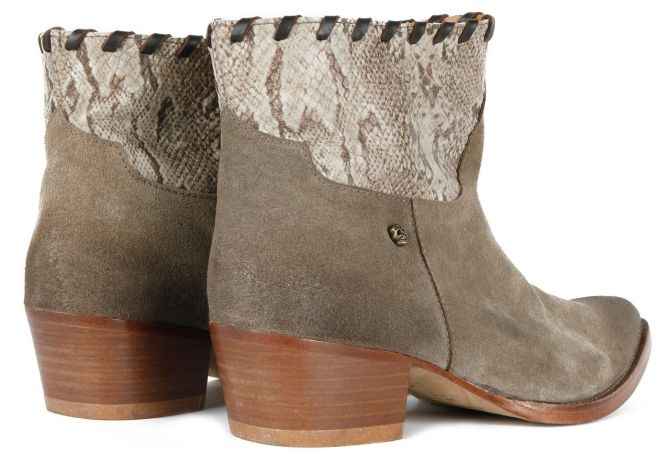 Zadig & Voltaire Midory Lace Boots, $309 (was $515)
Do you like what you see?
You can grab Alessandra's boots online if you want them. Wear with cropped ripped jeans and a loose sweater, then top off with a hat and some sunnies in order to steal her supermodel style.