Let's face it. Thigh-high boots can be intimidating to wear. They were once considered a taboo (think Julia Roberts in Pretty Woman), but have now been fully embraced by fashion. Of course, it's still quite important to be able to style thigh-high boots properly. And by that, I simply mean avoid looking tacky, tasteless, and vulgar.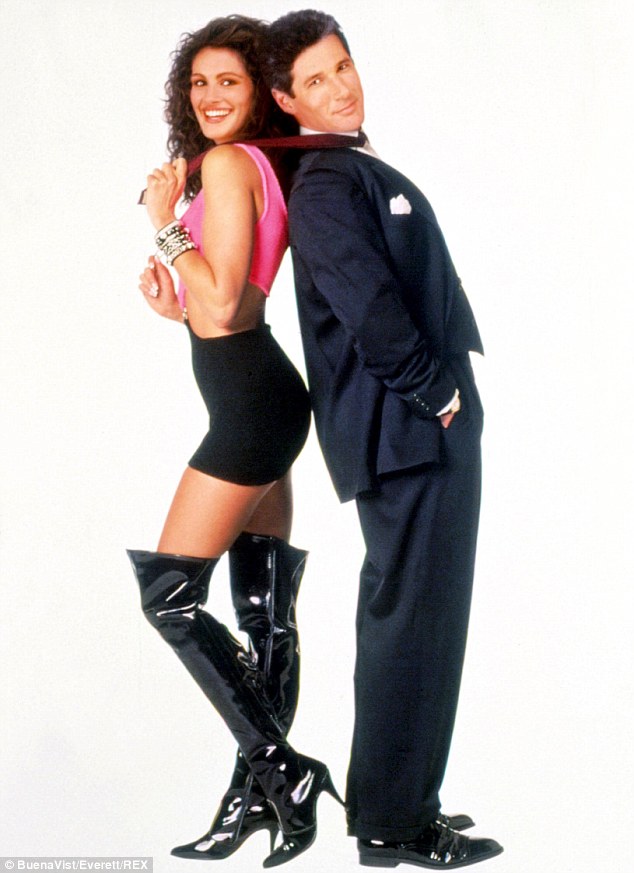 First off, when it comes to super tall boots, stick to black suede and avoid ones that come in high-shine material. The next thing you need to understand is that thigh boots already create a statement so you don't need additional drama. Ergo, keep the rest of your outfit simple.
Keep these two things in mind and you can be sure you'll look decent in your thigh boots. For outfit inspiration, simply follow celebrities who have fashioned thigh boots with class and flair, such as Olivia Palermo. And then of course, there's Victoria Secret supermodel, Alessandra Ambrosio, who simply rocked thigh boots like no other while out in Beverly Hills on Monday.
For the outing, Ale slipped into a long textured sweater and paired the piece with nothing but black thigh-high suede boots. The combination was perfect, thanks to a very well-constructed topper that flaunted bits of skin. Capping off the attire were a structured shoulder bag, some aviator sunglasses, and a long pendant necklace. .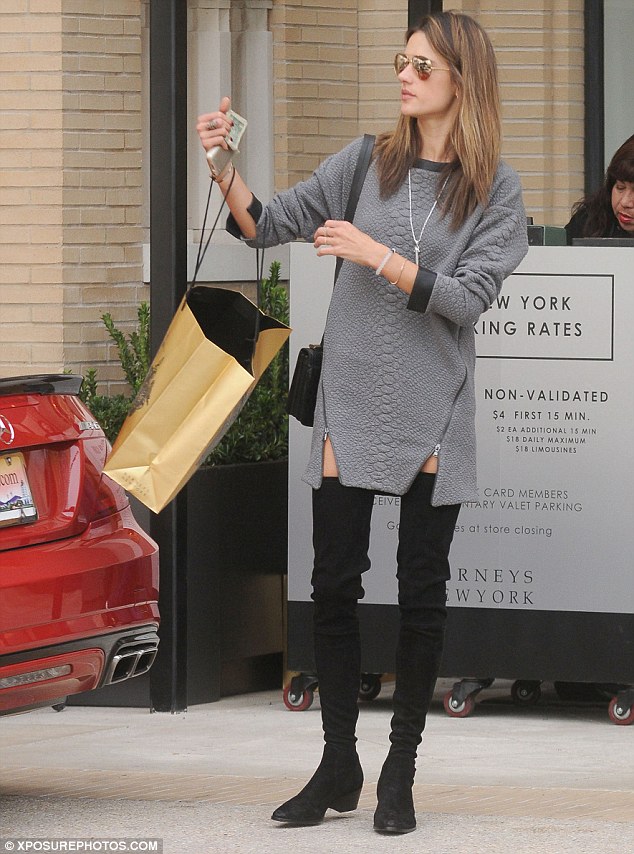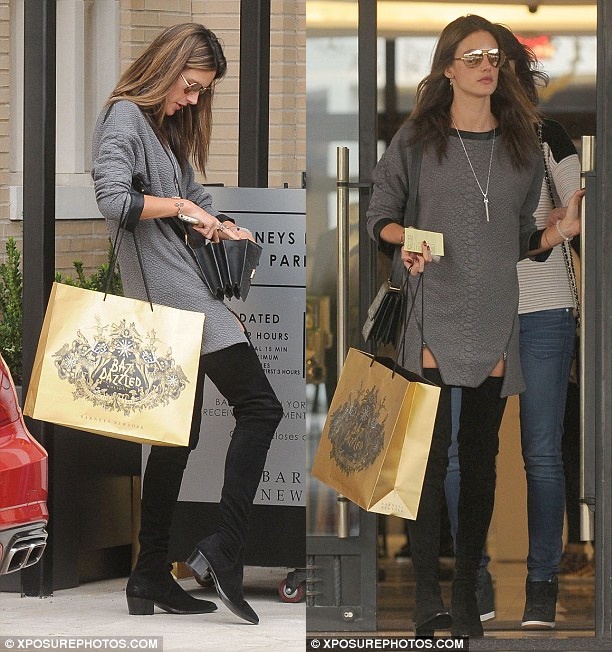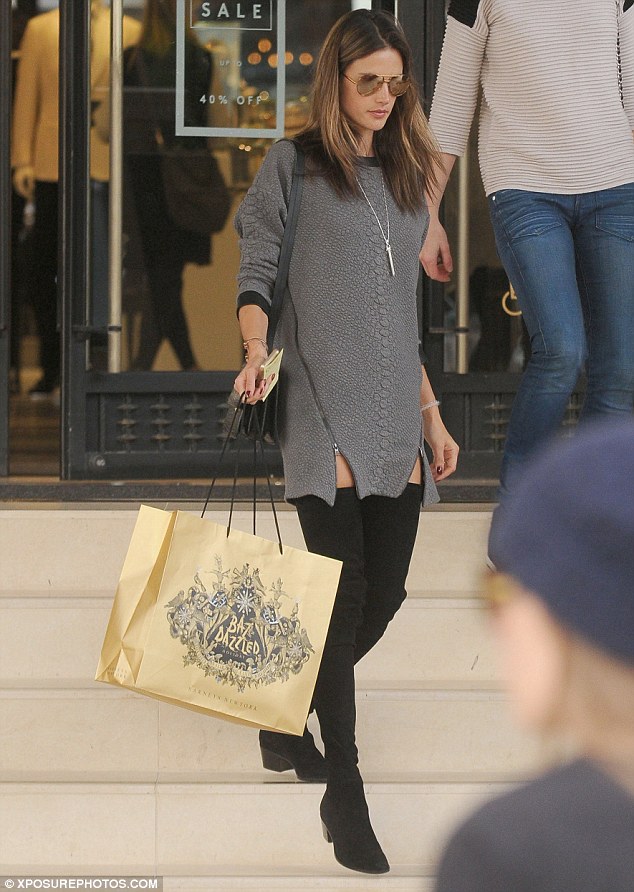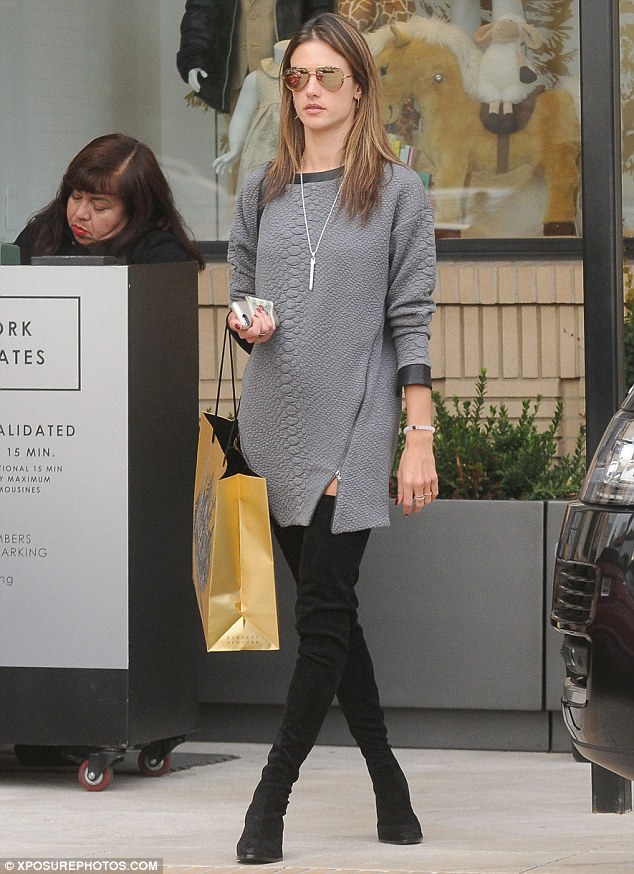 Alessandra Ambrosio shops in Beverly Hills while decked in a long sweater and thigh high boots, December 15, 2014
Wow. She looks amazing, doesn't she?
I love the mix she put together here. It looks like she's wearing black pants, but as you look closer, you realize she's in thigh-high boots. Do you think you can wear Ale's outfit and work it?
I say why not?!
The combination is a little different compared to the usual way thigh boots are styled. In most cases, the sweater and the boots don't meet, but for Ale's getup, they overlapped.
To steal her style, you will need a pair of boots with very tall shafts. Once you have that, simply pick a long sweater (or an oversized one) that falls just right below where your thigh-high boots end. Team the combo with super cool eyewear and you're all set!
I couldn't find any details on Alessandra's outfit, but her boots look very similar to this pair from Tamara Mellon. Dubbed as the "Gangster", these black suede boots feature extra tall 29-inch-tall shafts and 2-inch-tall heels. They're simple, elegant, sexy, and very much a classic. However, they also retail at a hefty $2300: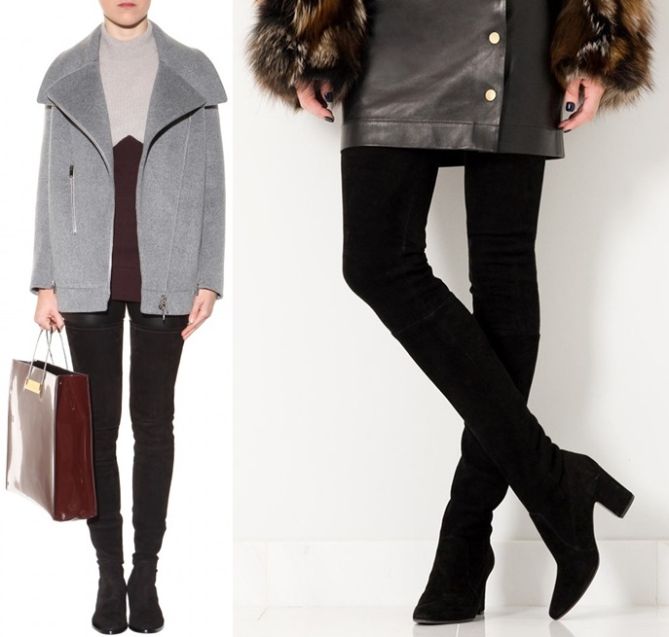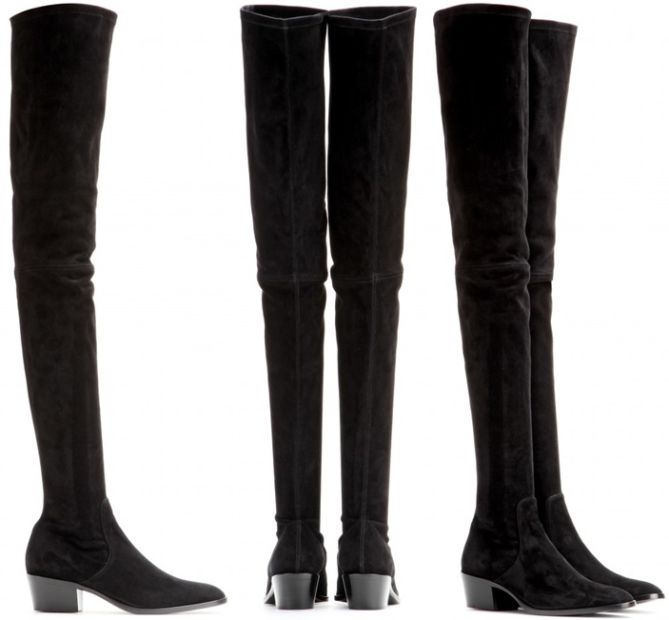 Tamara Mellon Gangster Suede Over the Knee Boots, $2327
They're quite pricey, I agree. However, boots with extra tall shafts are a bit difficult to come by. In fact, I couldn't find a cheaper alternative because most of the ones available have shorter shafts. If you don't mind spending $1250 on boots, you can consider these options from Acne Studio insteads: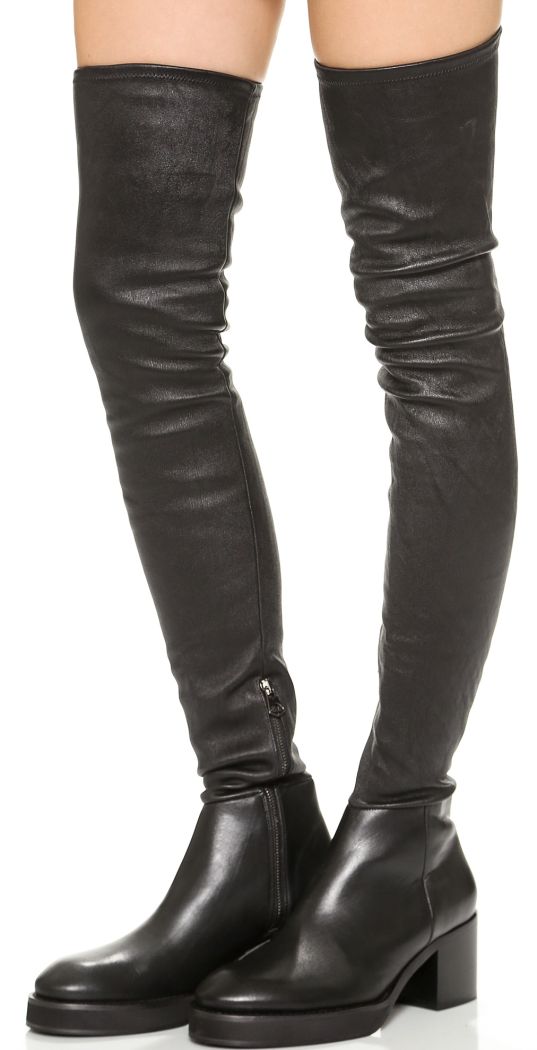 Acne Studios Hiloh Boots, $1250