Alessandra Ambrosio put her legs to good use as she attended a Schutz Shoes party in Beverly Hills on Thursday. The Victoria Secret supermodel wore a shimmery one-shoulder mini frock fashioned with fishnet and fringes for the occasion. Not content with the flashy number, the leggy brunette complemented her outfit with a gold mesh clutch, and then amped up the drama with lace-up suede sandals detailed with large tassels.
Ale looked like she was off to a disco party and not a press event. Then again, what mattered was how fabulous she looked in the whole getup.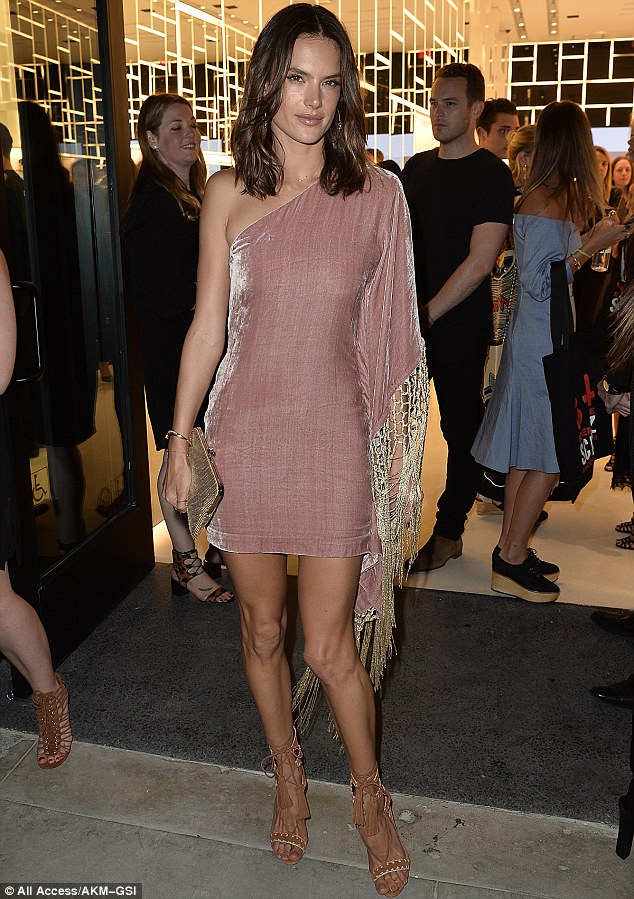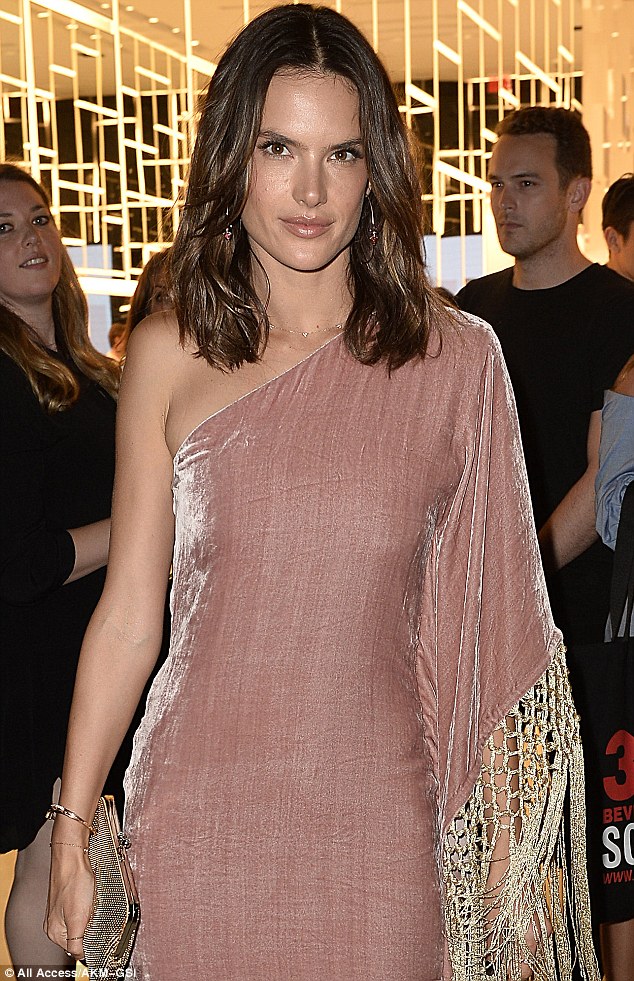 Alessandra Ambrosio attends the Schutz Shoes party in Beverly Hills on April 21, 2016
How do you like Ale's shoe-party style? Did she overdecorate?
I'm not too keen on the dress, although there's no doubt she pulled it off, nonetheless. Her sandals, however, are gorgeous. Up close, they're even more beautiful thanks to the whipstitch detailing by way of crochet on the straps. I also love the oversized tassels on the lace ups. They keep the pair extra interesting. Here's a look at Ale's heels. Yes, they are from Schutz, of course: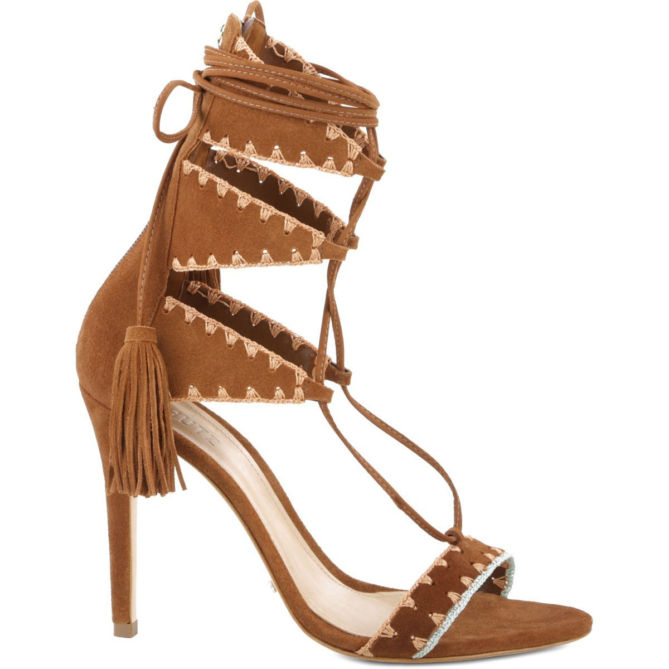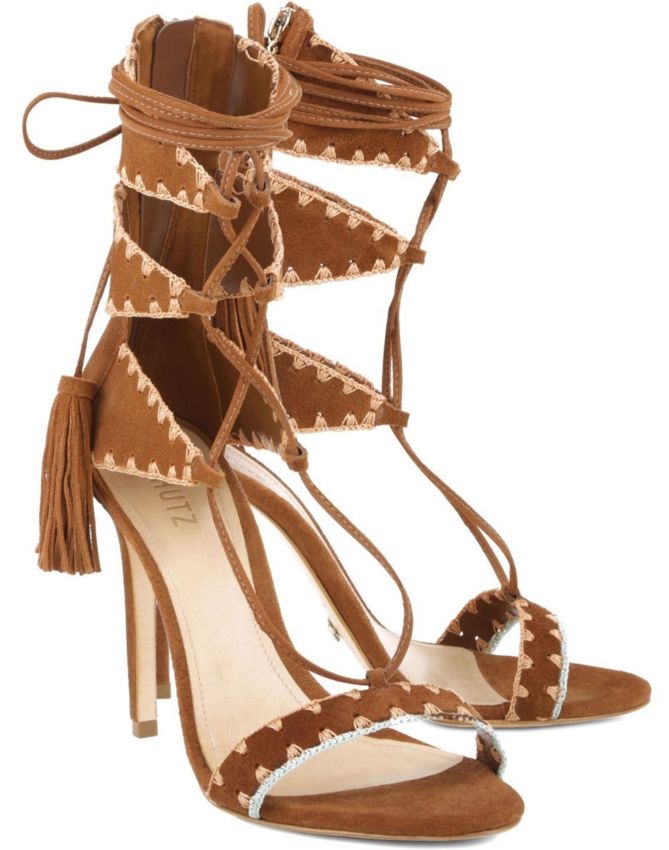 Schutz North Lace-Up Sandals, $220
Do you like what you see?
You can find the sandals on the Schutz website. What's very attractive about this pair is the price — an accessible $220. If you fancy them, I suggest you grab them right away. I don't think they'll stay available for very long.