When you're a model, you get used to displaying your body for all the world to see. For Alessandra Ambrosio, a nip slip is nothing to fuss about. The Victoria Secret mannequin was in Malibu for a shoot on Wednesday, and unfortunately exposed her nipple by accident after a strong wind caused her extremely low-cut dress to, er, move away from her right breast.
The frock, by the way, was a beautiful and fluid piece that made Ale look like a Grecian goddess. Complementing the gown were gold accessories and a pair of gold gladiator sandals detailed with acrylic heels. The dress was gorgeous, though I must say, her sandals got most of my attention.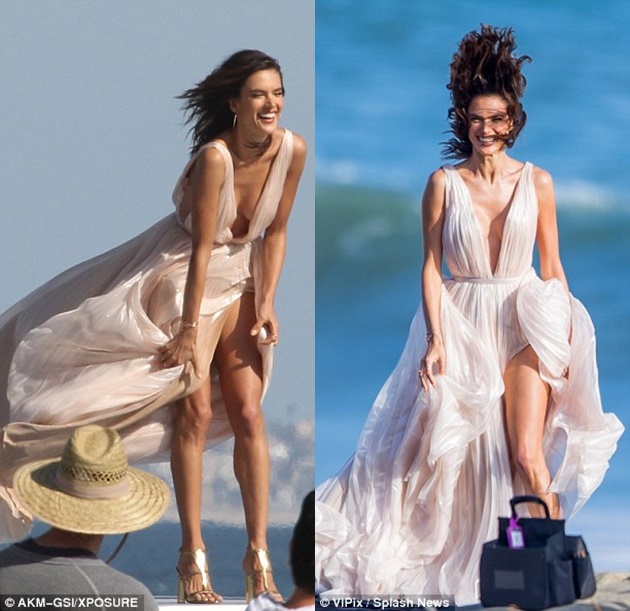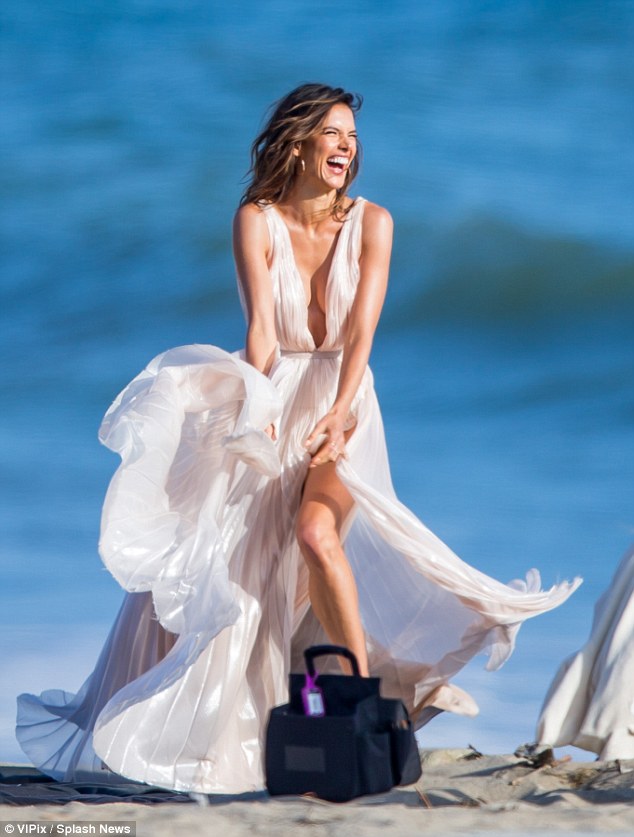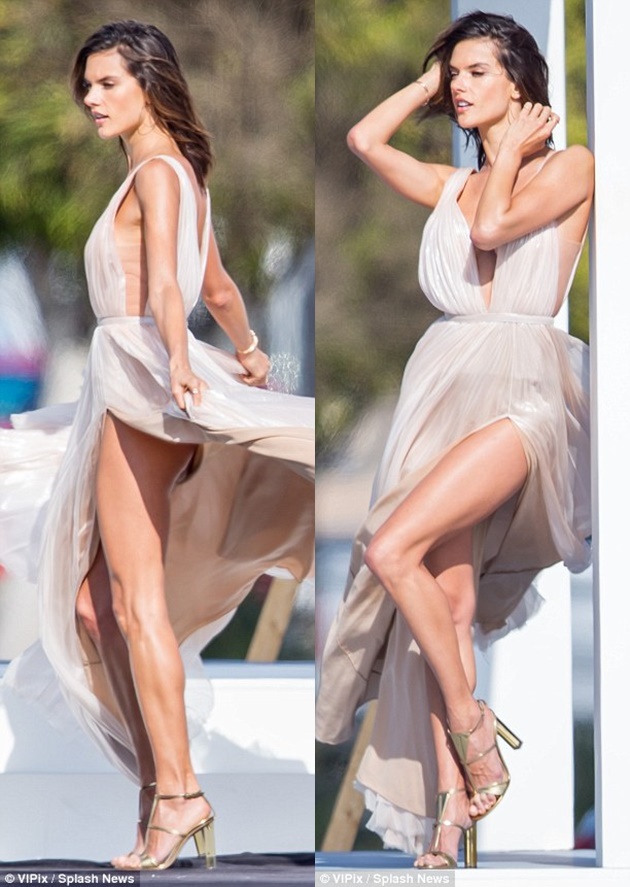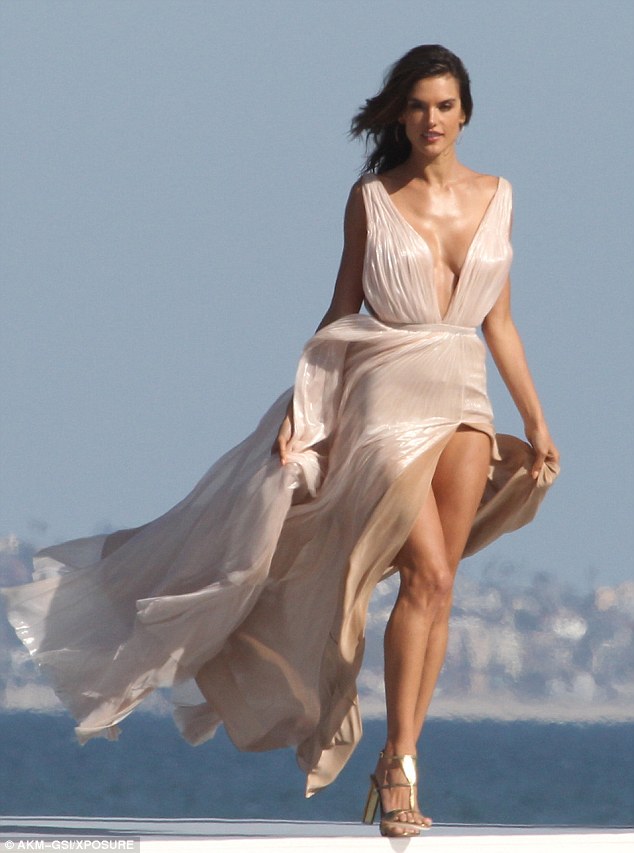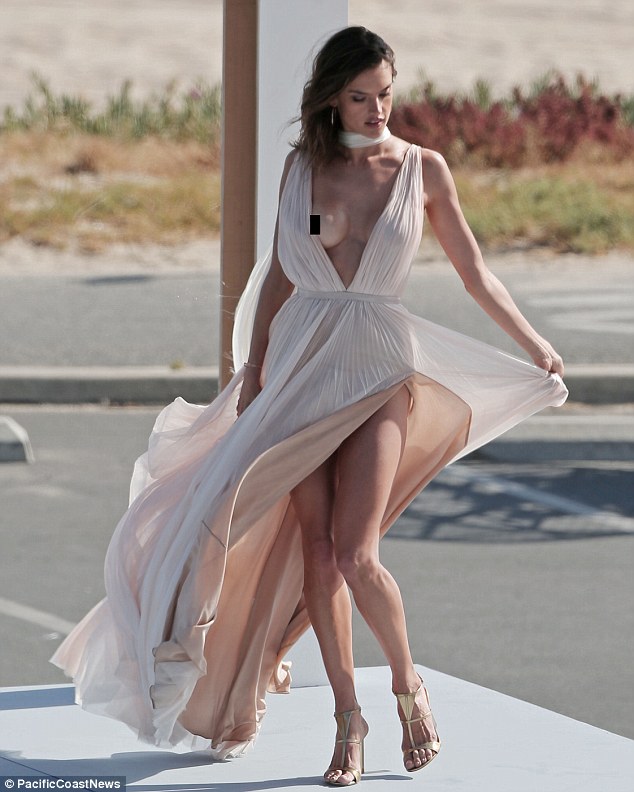 Alessandra Ambrosio suffers a nip slip while doing a photo shoot for Victoria Secret in Malibu, California, on May 4, 2016
I'm loving those shoes! Can you ID the pair?
Fortunately, after going through hundreds of styles on the web, I managed to find them over at Barneys. They're from Gianvito Rossi. Dubbed as "Peggy", the sandals feature 4-inch-tall Lucite heels and t-bar straps that widen at the top. They come in black too, in case you want something more practical.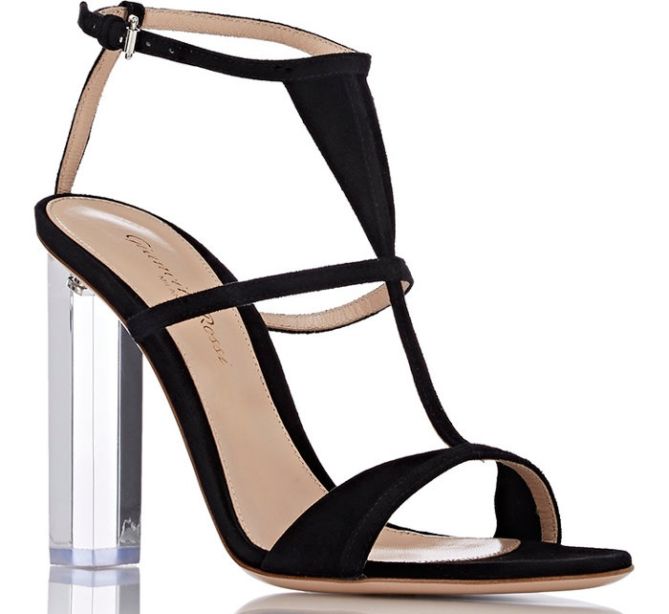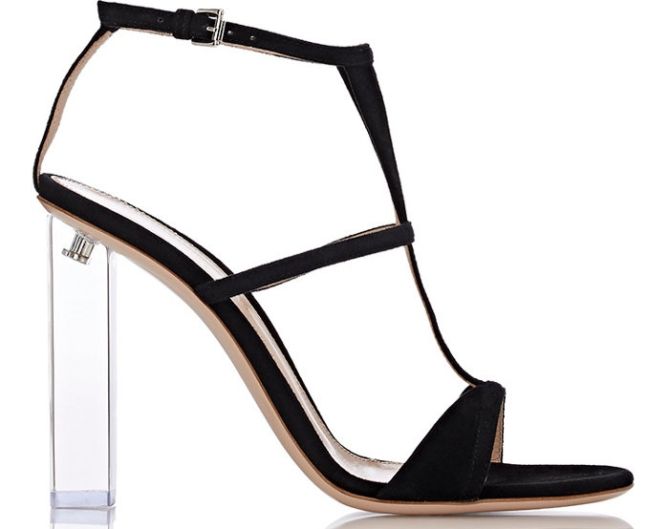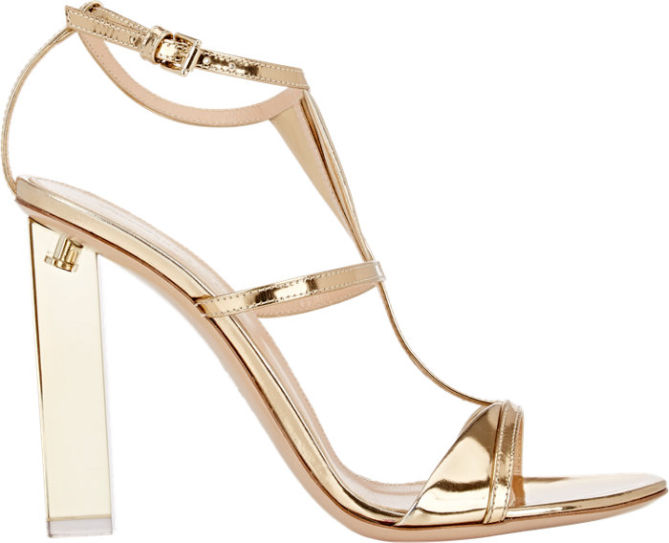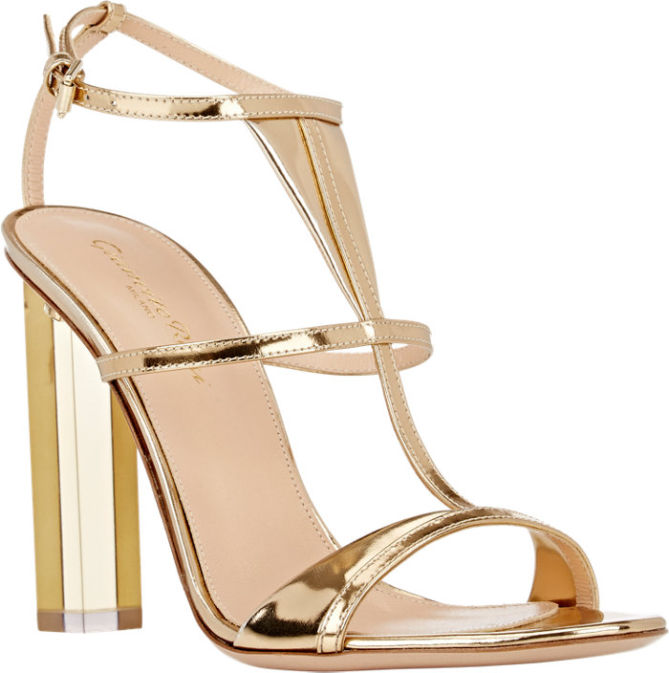 Gianvito Rossi Lucit Heel Peggy Sandals, $1,125
Do you like what you see?
I love the screw detail on top. That, and the Lucite heels give the design a futuristic twist. It's a refreshing take on the classic t-strap silhouette. If you can appreciate it and you can spare $1125, then feel free to order a pair online.