Happy New Year darlings!
Let's greet 2015 with a post on the leggy Alessandra Ambrosio. The Victoria Secret supermodel was spotted spending New Year's Eve in her home country, Brazil, on Wednesday. She met 2015 while decked in a gorgeous summery outfit of white lace cut short to show off her famous legs, a woven clutch, and a pair of tan strappy sandals. It was the kind of attire meant for a beach getaway and per usual, she looked amazing.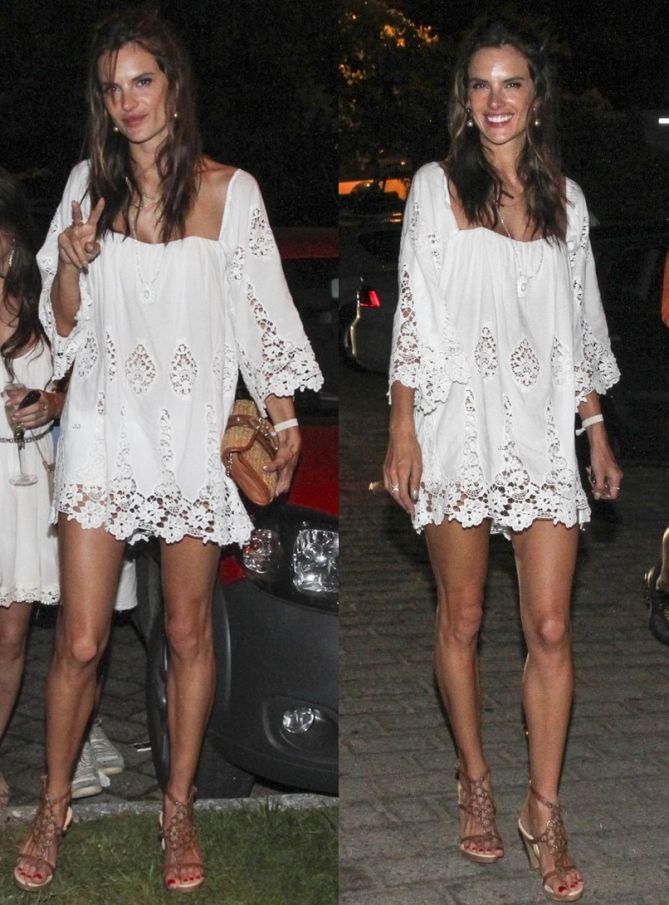 Alessandra Ambrosio parties in a white dress on New Years Eve in Brazil, December 31, 2014
Doesn't she look fantastic? No, let me rephrase that, doesn't the outfit look fabulous? What about you, what did you wear during New Year's Eve?
I guess it depends on where you celebrated it. But for the gals looking to steal Ale's style for, say, a beach-bound getaway, simply slip into a lace-detailed mini dress and a pair of tan platform sandals, then you're all set.
Alessandra's white dress is from Stone Cold Fox. Below is a closer look at the piece with the sleeves worn off the shoulders. You can shop for the "Marrakech" dress online if you want it: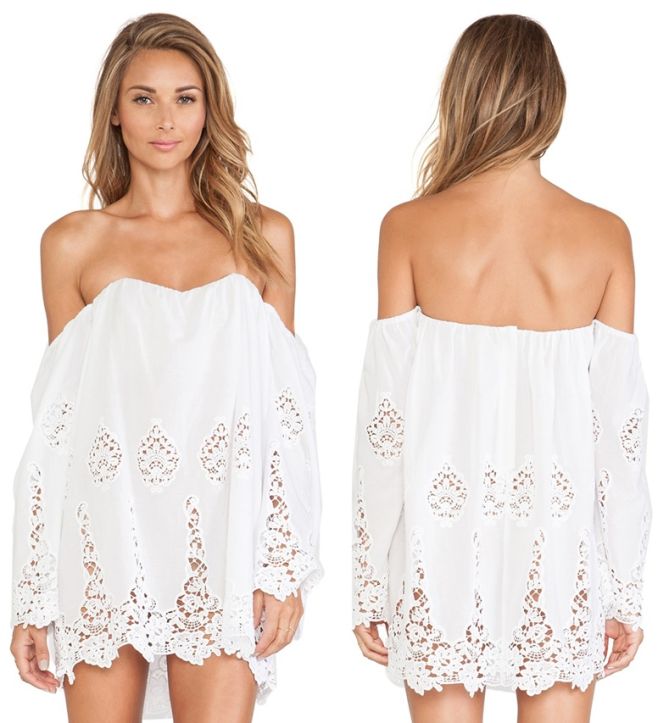 Stone Cold Fox Marrakech Dress, $365
You may also consider this stretch lace dress from Jen's Pirate Booty if you want something more figure hugging and sexy: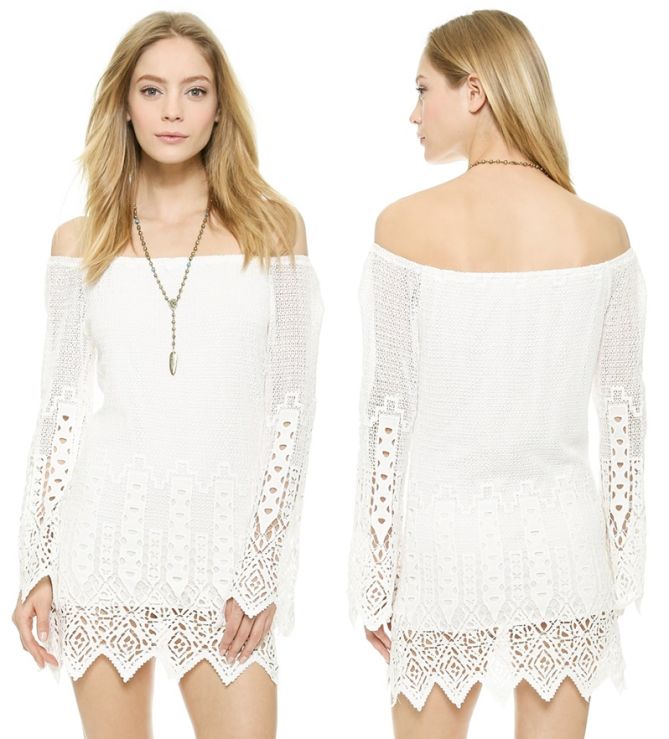 Jen's Pirate Booty Celebration Mini Dress, $253
I don't have the details on Ale's woven clutch and sandals, but feel free to complete your choice of dress with these exotic-skin platform sandals from Michael Kors and purse from Hat Attack: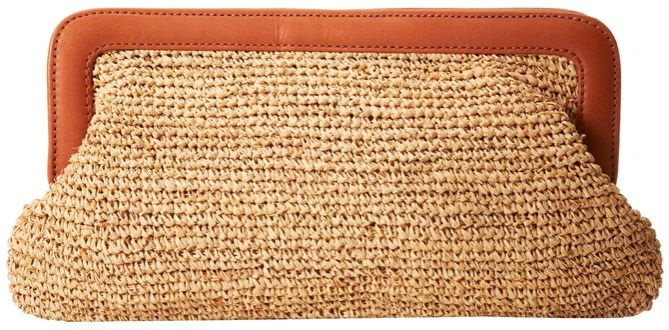 Hat Attack Woven Clutch, $102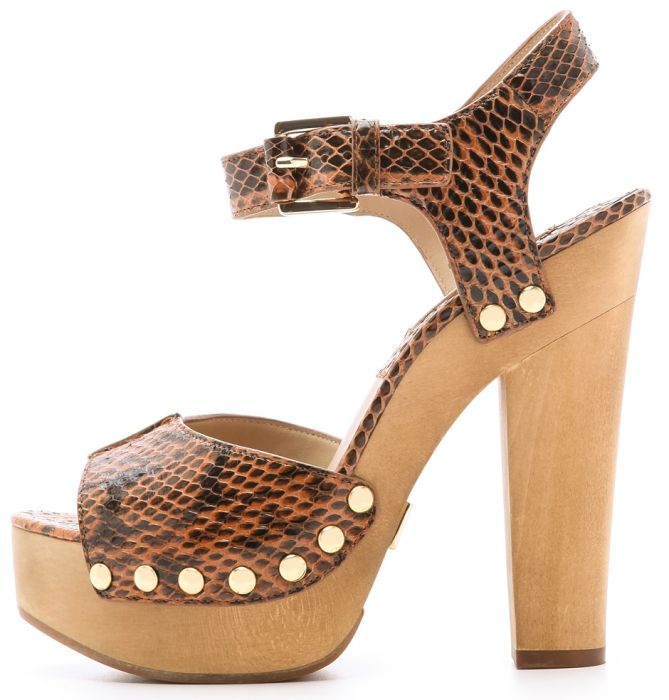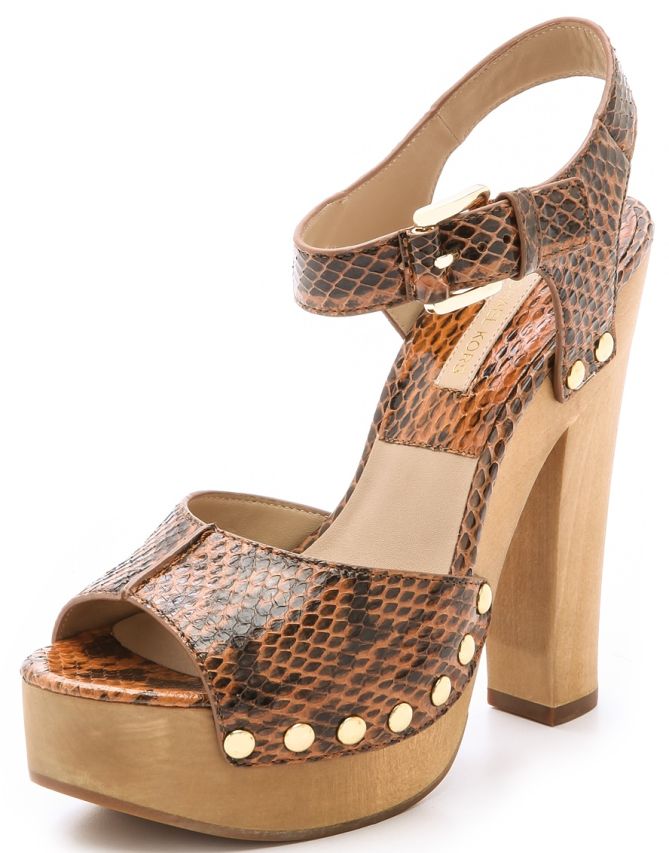 Michael Kors Collection Annabell Platform Sandals, $395