I don't know what went through Alessandra Ambrosio's head when she kissed Will Arnett while sitting next to him on the courtside during the Knicks game on Wednesday, but I'm guessing the Victoria Secret supermodel was probably star struck.
After all, Will isn't exactly unattractive. He may be a comedian and all, but he is also a pretty good-looking guy. Of course, it could also be that the she had to kiss him for the cameras, which zoomed in on them during the game.
Alessandra's courtside attire was a simple mix of white tank top teamed with ripped blue jeans and a brown moto jacket. She then capped off the combo with a black purse and a pair of gray cutout open-toe booties.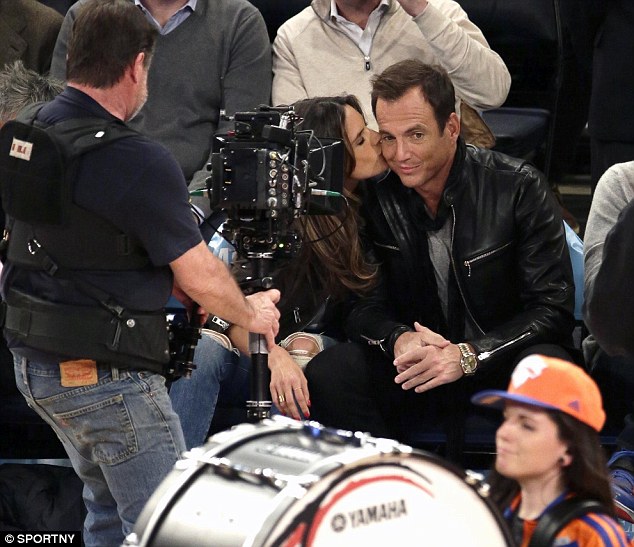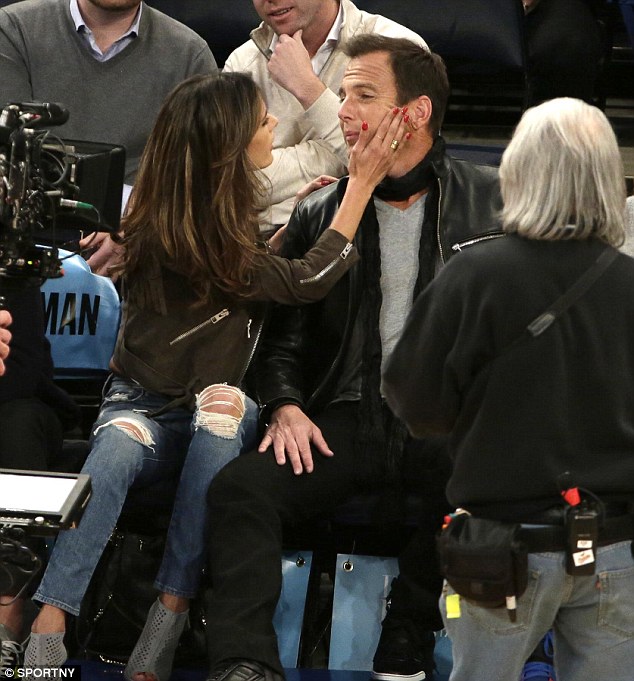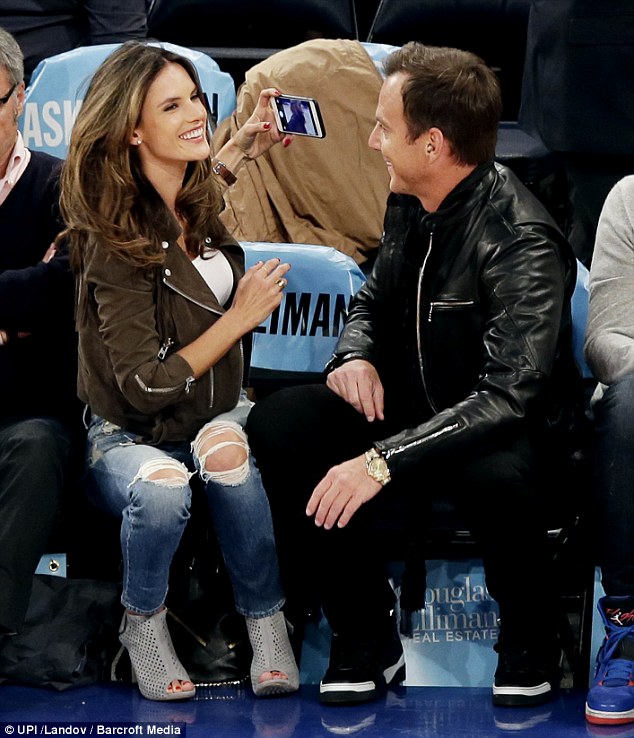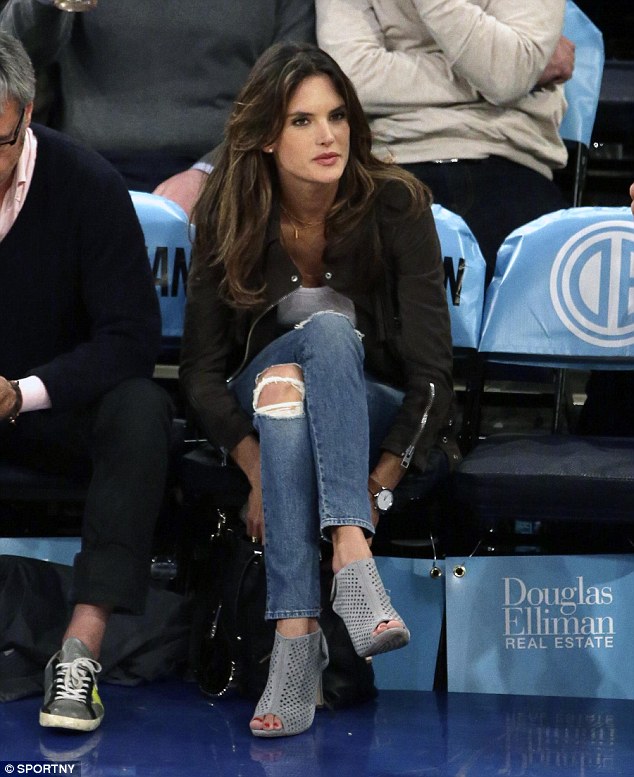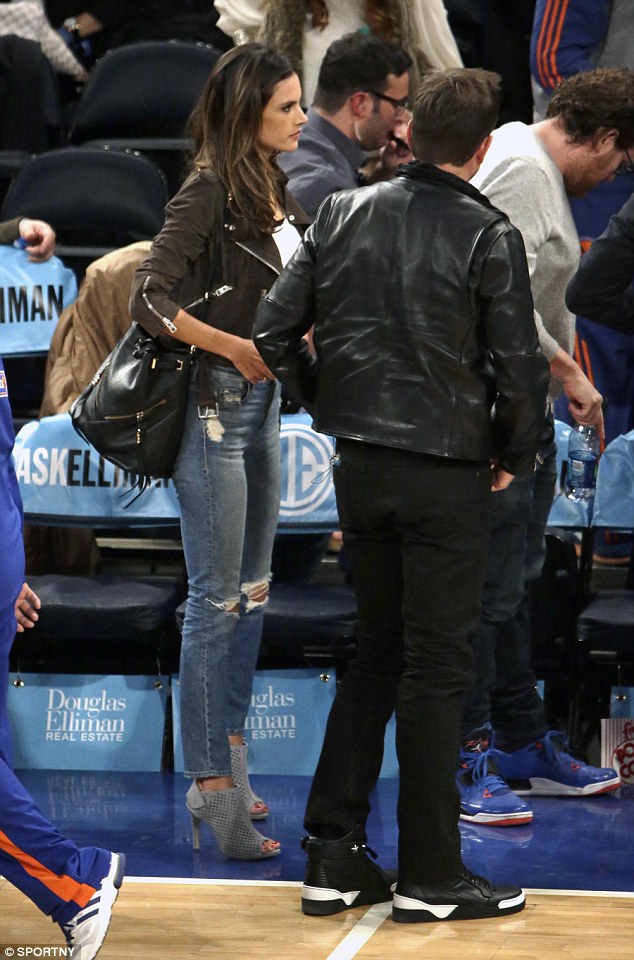 Alessandra Ambrosio kisses Will Arnett during the Knicks game in New York on March 25, 2015
All I can say is, lucky Will.
As for Ale, well, let's just say her outfit was on-point per usual. I was especially intrigued by her booties. They looked very familiar. Any idea where she scored the pair?
Light gray is a nice neutral color to wear if you want a change from the usual nude, camel, or tan. It is also just as flattering, and can easily be paired with lots of other hues. Ale's shoes, in particular, will also look great with dresses and shorts.
If you fancy her cutout open-toe booties, you can score the same look for less with these babies from Nine West. They don't have the velcro straps on the back, but the silhouette is close. Besides, you cannot go wrong with a pair that will only set you back $129: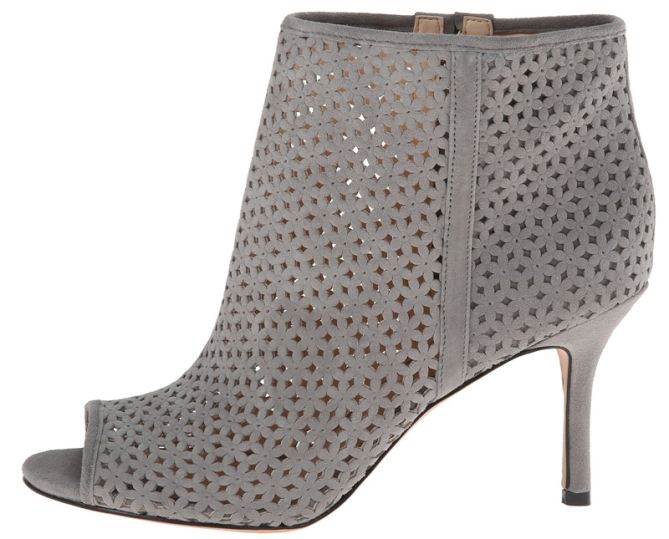 Nine West Glyn Booties, $129
For the ladies with expensive taste, you can try these perforated booties from Pedro Garcia instead. These shoes feature 4-inch-tall heels and are also crafted from suede, just like the Glyn from Nine West: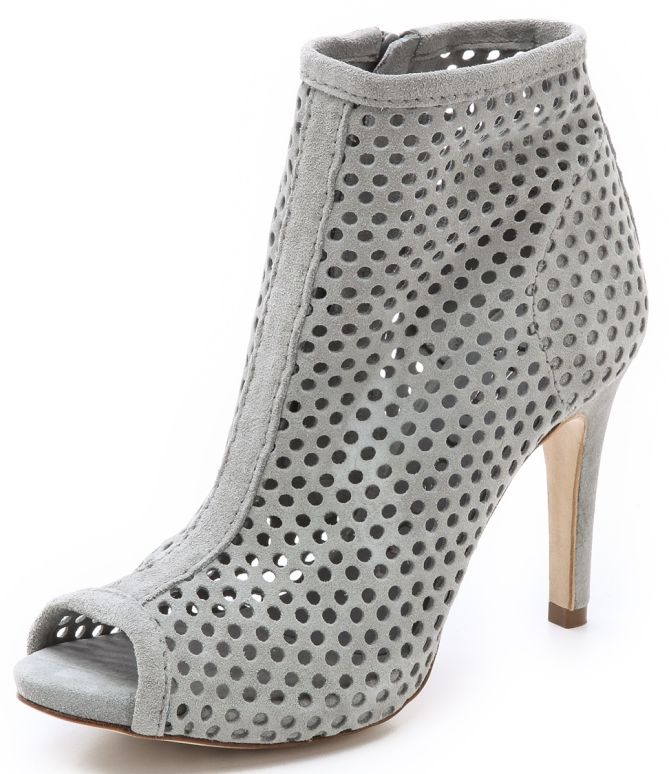 Pedro Garcia Sylvana Booties, $540