Alessandra Ambrosio painted quite a picture while she was in Paris this week. The model, who has been gracing the runways at Paris Fashion Week, was spotted out and about in the city in a chic getup of colorblock sweater worn with blue skinny jeans and a long suede Balmain coat. Capping off the attire were on-point accessories that included a  floppy hat, a Chloe purse, and some tan suede thigh-high boots that accentuated her long legs.
The whole combination was spot-on, and with Alessandra's statuesque and leggy frame, you could say she simply looked picturesque. No kidding. She literally looked like she came straight from an editorial shoot.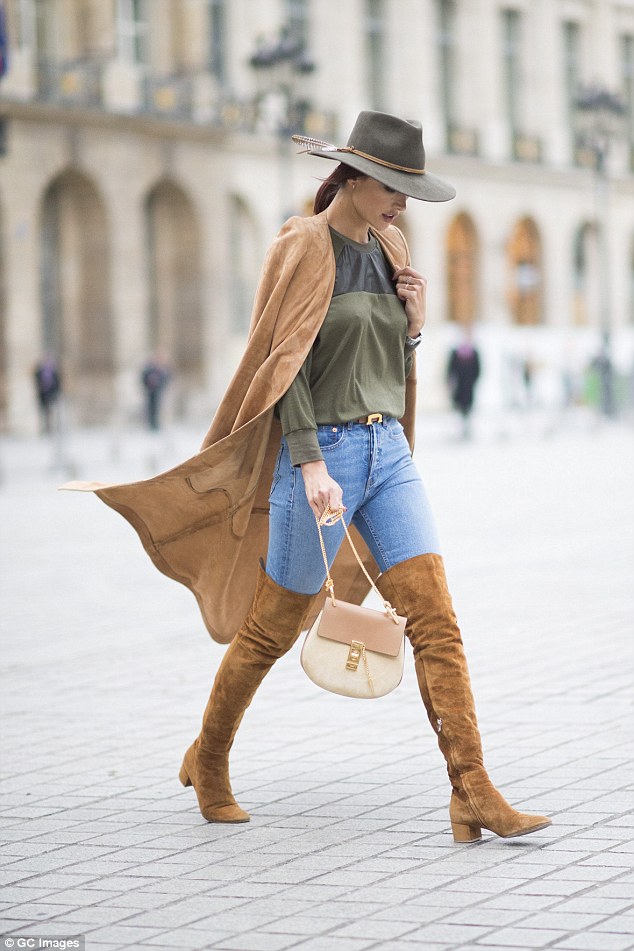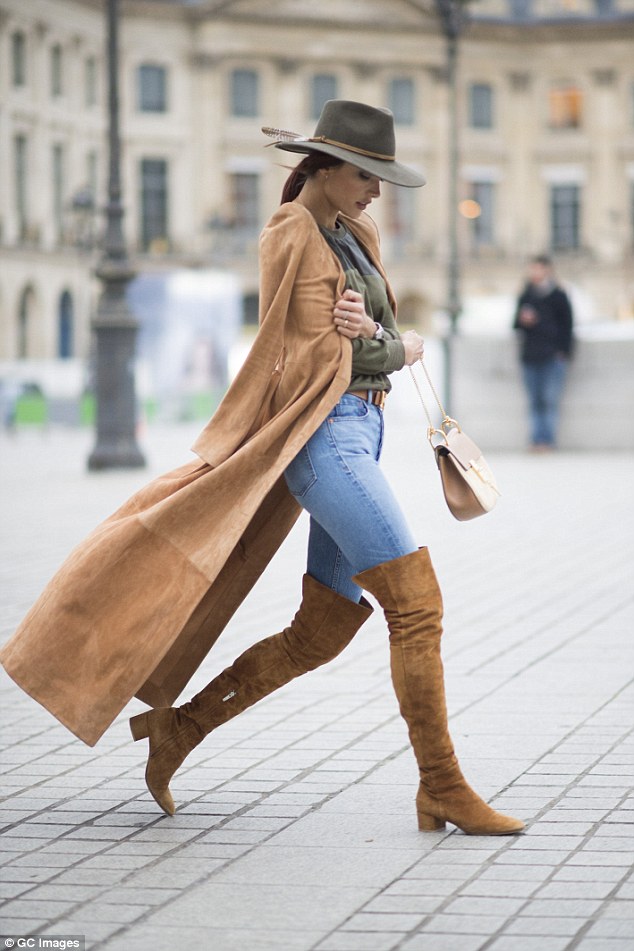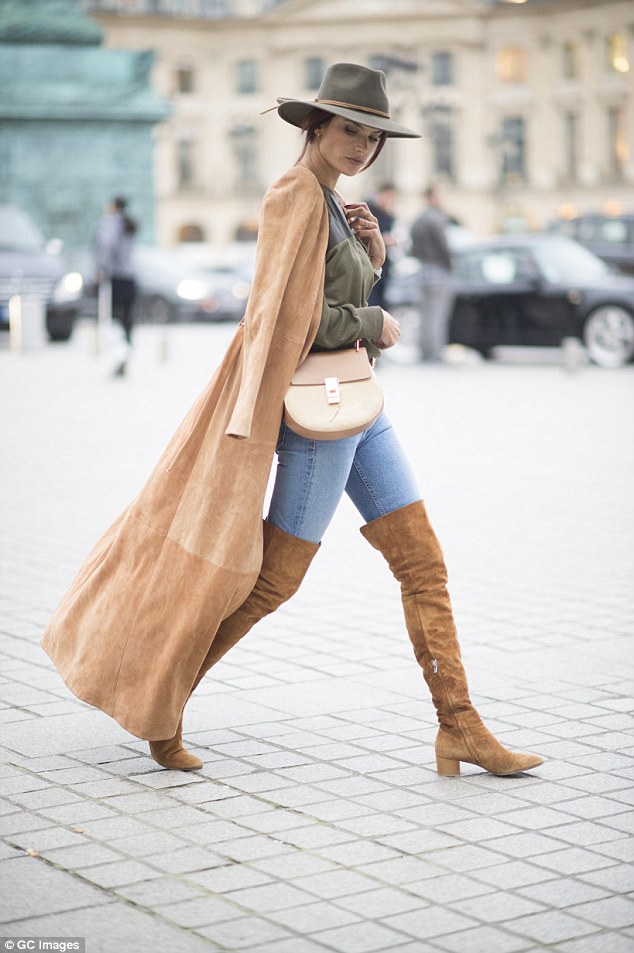 Alessandra Ambrosio steps out in Paris on March 11, 2016
Doesn't she look super chic?
I love the whole outfit. It's actually a great one to copy if you need a fresh idea for your thigh-high boots. And you don't even need to purchase designer pieces to steal her style. Simply grab something similar and you're all set!
Ale's hat is from her fashion line, Ale by Alessandra Ambrosio. I couldn't find it online, but similar styles are available at Amazon if you are interested. Ale's belt is from Hermes, while her color block sweater is from Unravel Project. As for the purse, that would be the Chloe Drew. Below is a similar piece: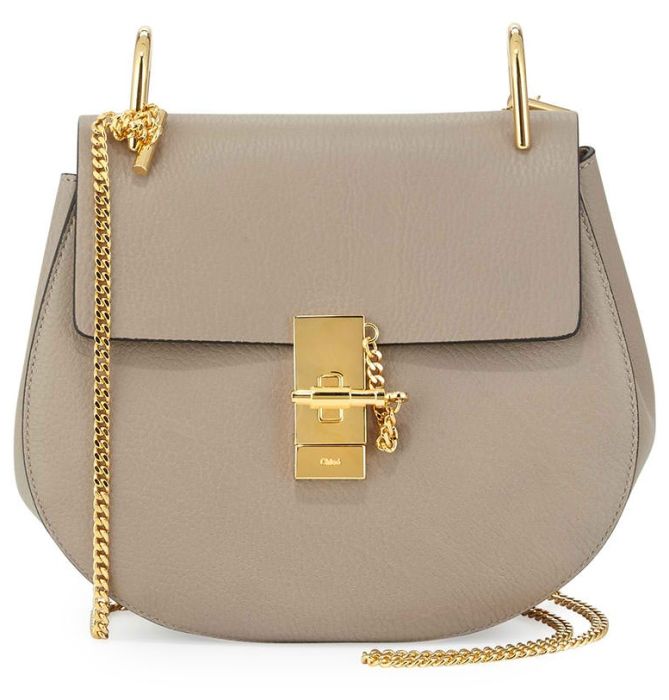 Chloe Drew Small Chain Saddle Bag, $1850
Of course, Ale wouldn't be here if not for her shoes. Her tan suede thigh-high boots are the "Rolling Over the Knee" from Gianvito Rossi. They feature super tall shafts and low 2-inch-tall block heels. Below is a closer look at the pair: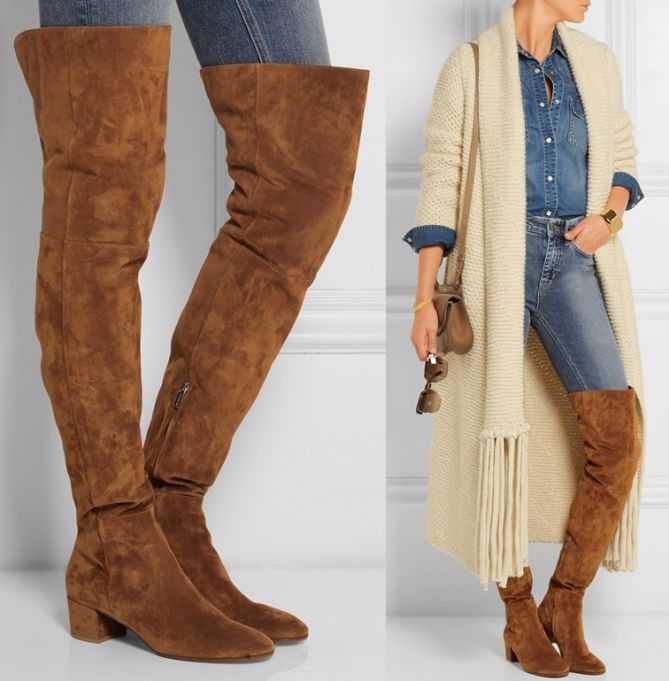 Gianvito Rossi Rolling Over the Knee Suede Boots, $1975
You can find the boots at Net-A-Porter if you're interested to grab them. Team with an olive green sweater, blue skinny jeans, a long khaki coat, and then cap off with a hat to steal Ale's style.