Leave it to a supermodel to work a pair of statement-making OTK boots. Thigh-high and over-the-knee boots are intimidating to wear. Add a mega dose of studs on them and you basically scare the ladies away.
That is, unless you're the famous Alessandra Ambrosio. The Victoria Secret angel was seen sporting a pair seriously can't-ignore footwear while attending a screening in Los Angeles on Tuesday. She used the boots with black denim cutoffs, a gray fuzzy sweater, and some black hosiery. The boots were quite decorated, but Alessandra was able to pull 'em off with no issues.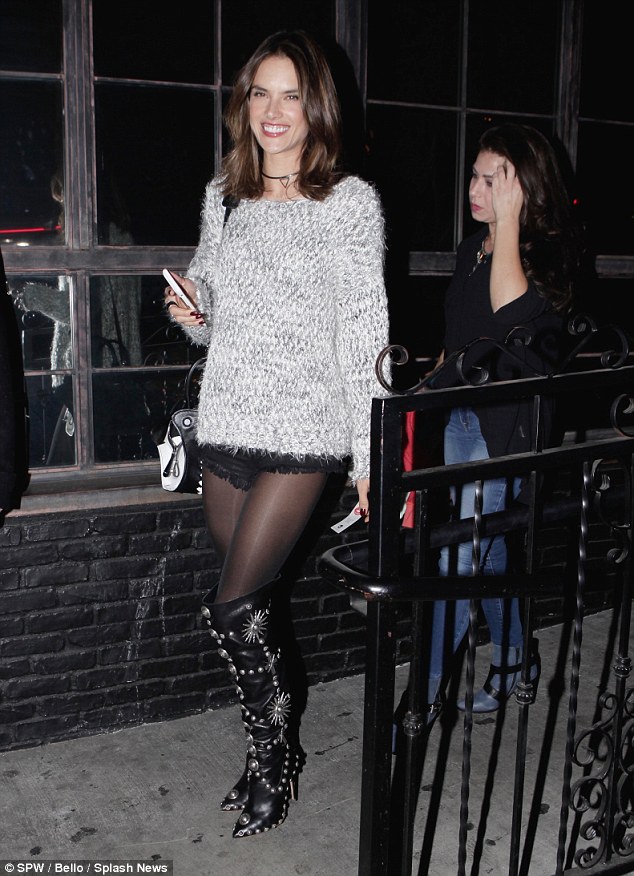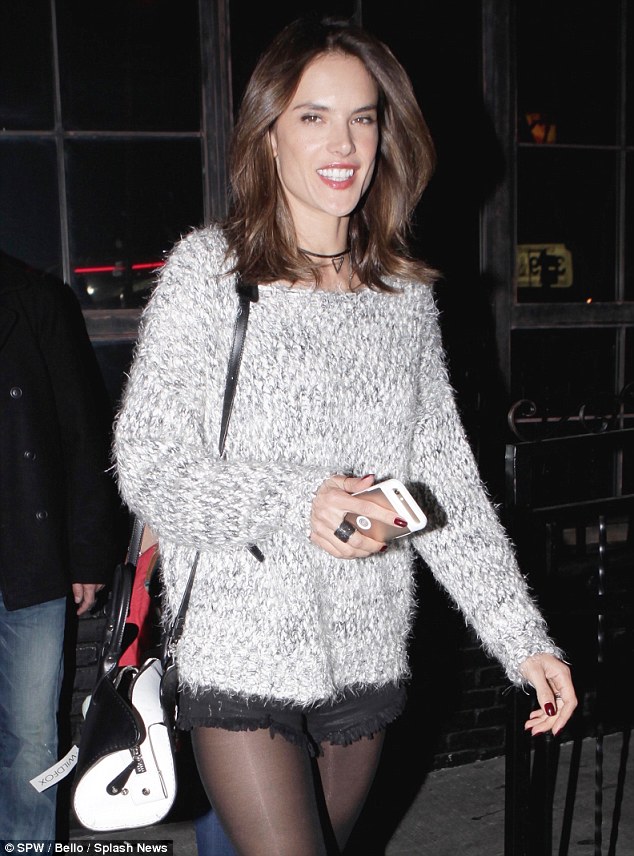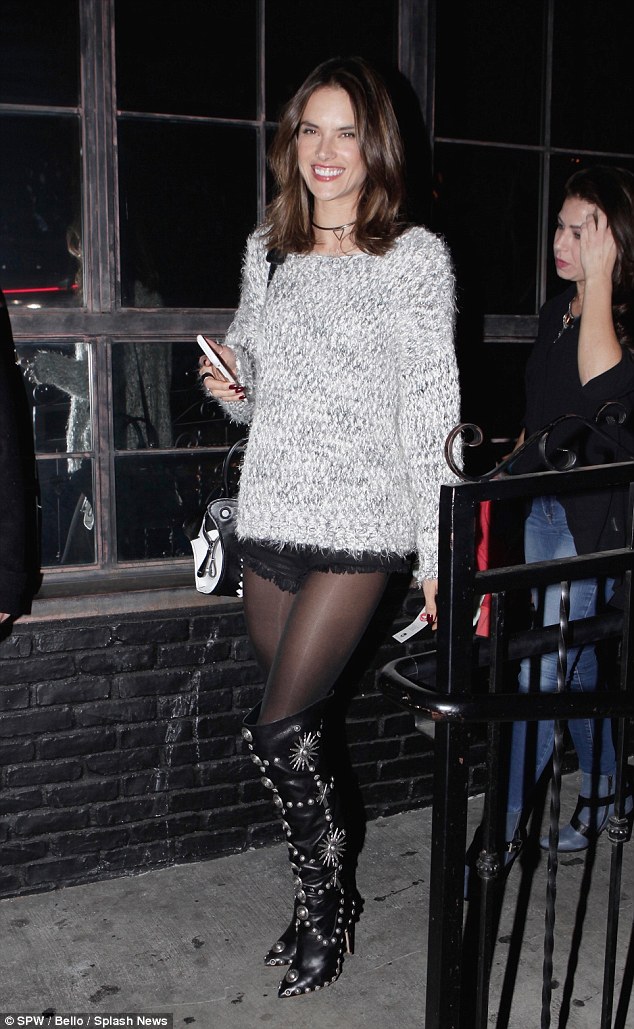 Alessandra Ambrosio wears studded boots to a fashion screening in Los Angeles on December 8, 2015
How do you like the way Ale styled those boots, ladies? Did she nail the look or fail it? I think she looks amazing! She definitely rocked the pair. Yes?
Teaming the boots with simple monochromatic pieces was the right way to go. Doing so highlighted the footwear without making her look like a Christmas tree gone bad.
Alessandra's boots are from Fausto Puglisi. Below is a closer look at the pair. They feature not only studs, but medallions and crosses as well. They also come with pointed toes and 4.25-inch-tall heels: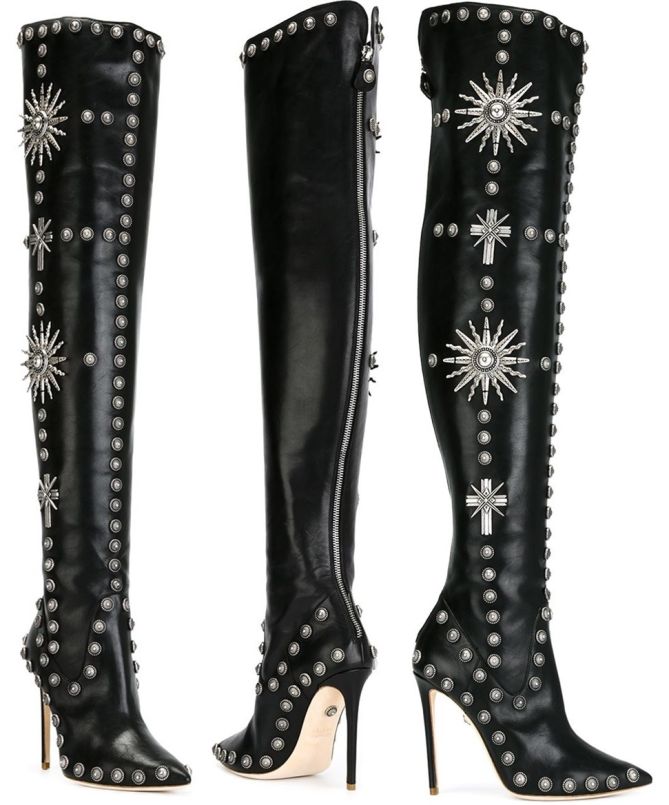 Fausto Puglisi Studded Thigh High Boots, sold out
Do you think you can wear these boots and work the look?
They're sold out online, but feel free to check out the more "classic" sister. This pair doesn't have as many accoutrements so it's easier to wear.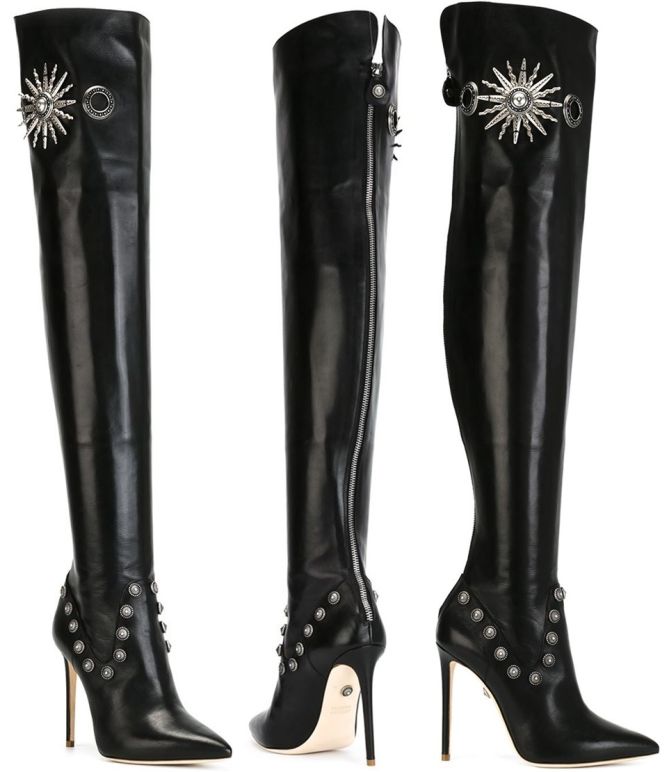 Fausto Puglisi Thigh High Boots, $724 (was $851)
If you favor something more grunge and tough-looking, you can try the studded combat boots from Puglisi instead. They're also on sale at $460 (about 40% off):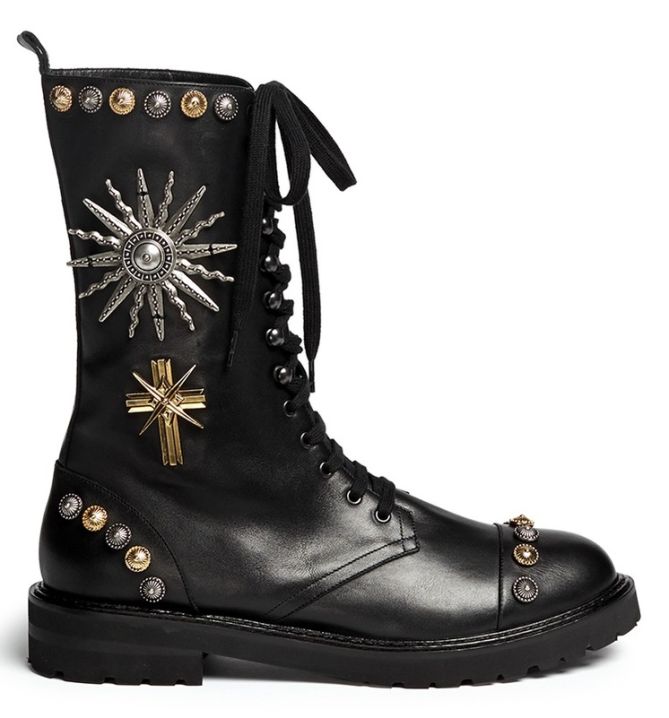 Fausto Puglisi Studded Combat Boots, $460 (was $750)