On-lookers and participants during the second day of the audition for Britain's Got Talent have mixed reactions with Alesha Dixon's outfit on that Thursday. Some were in awe with how gorgeous she looked, while some were thought she looked like a giant lipstick.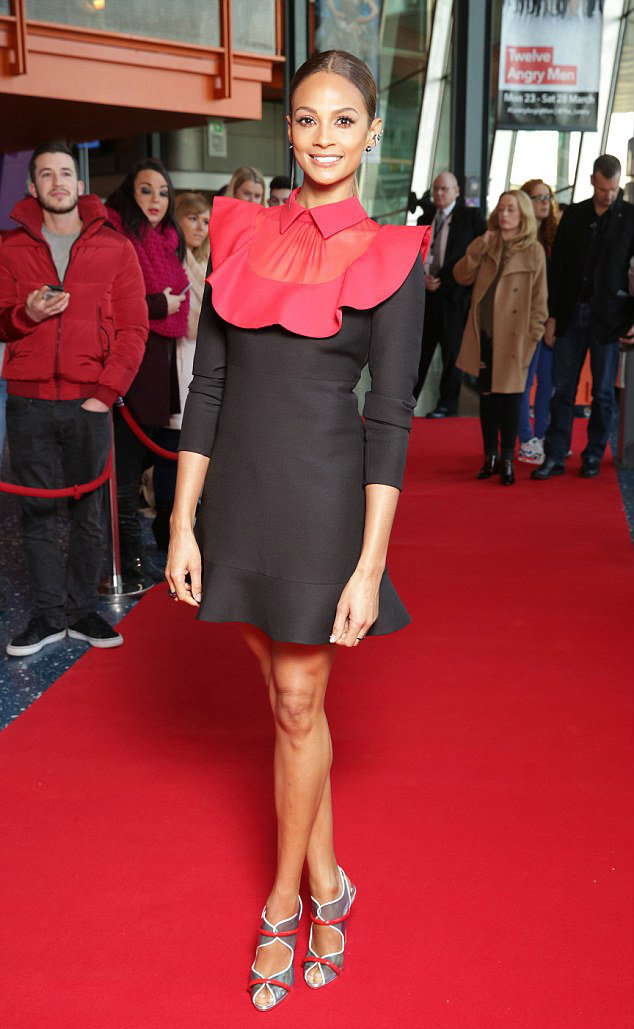 Alesha wore a black tight dress with a high-detailed red flared collar by Valentino and matched it with a pair of grey heels with white and red detailing. She wore her hair back in a sleek 'do with a center parting and opted for a pair of long thin drop earrings.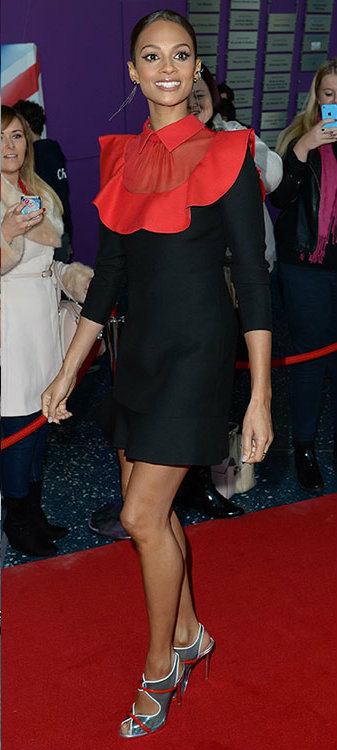 The 36-year-old former girl bander joined fellow judges David Walliams, Simon Cowell and Amanda Holden at The Lowry in Manchester to help trim down the contestants for Britain's Got Talent. Fellow judge Simon has all praises for Alesha who is returning for another series.
Although some may not like Alesha's total look that day, still many fans were eager to have their photo taken with her. The star stopped for selfies and couldn't stop beaming as they reached out their phones to snap a pic.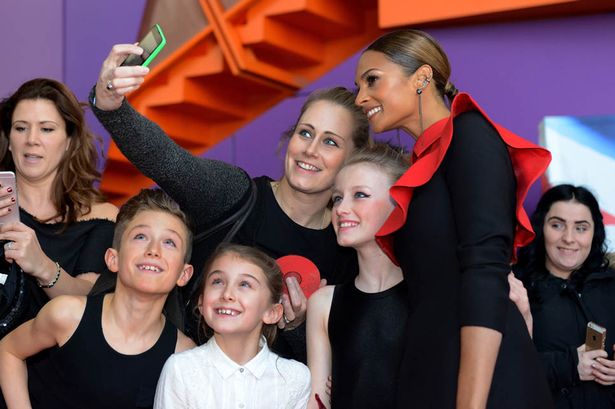 So what do you think? Did Alesha missed it or nailed it?
But if you are wondering what's the brand of her shoes, it's Christian Louboutin Aqua Ronda from its Spring 2014 Collection. These slip-on slingbacks feature aquamarine PVC panels with white leather trims, red patent leather tube straps that secure the vamps, and mirrored silver heels that are about 4.5 inches high.