Judy Greer is 40 years old, but she wears her age with grace. Her skin is gorgeous and her figure looks svelte. Judging by the way she turned heads in the cutout split-front dress she wore to the premiere of her new film, Addicted to Fresno, on Wednesday evening, I'm guessing the actress has a workout routine that keeps her body fit and fab.
The tea-length black frock Judy used for the night showcased her toned legs and arms. It was a simple minimalistic piece that she complemented with barely-there jewelry and a pair of striped ankle-strap sandals. The striking heels were a little unexpected, but they gave the ensemble enough pizzazz to keep it interesting.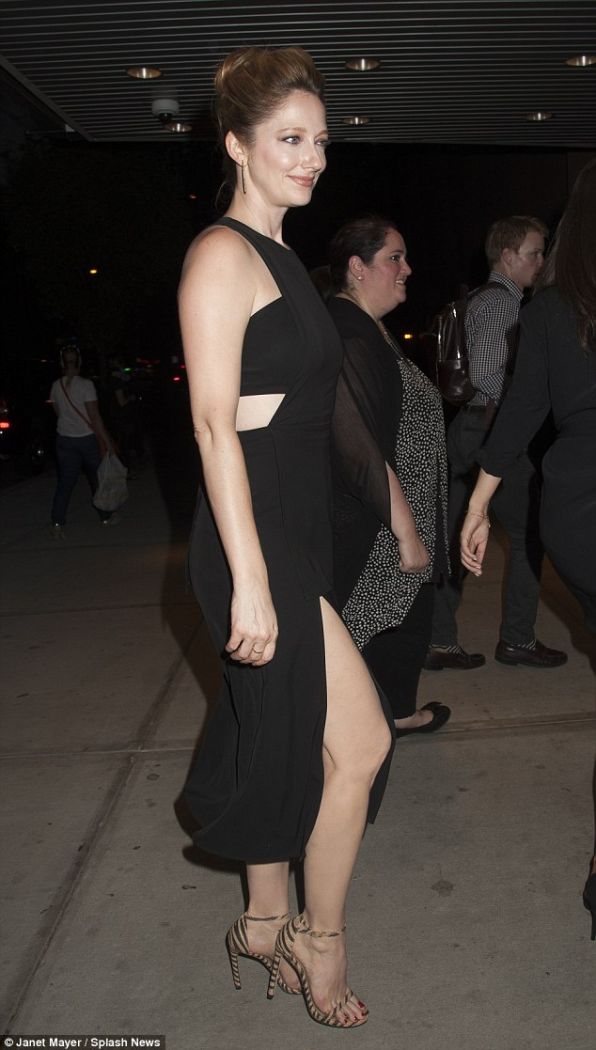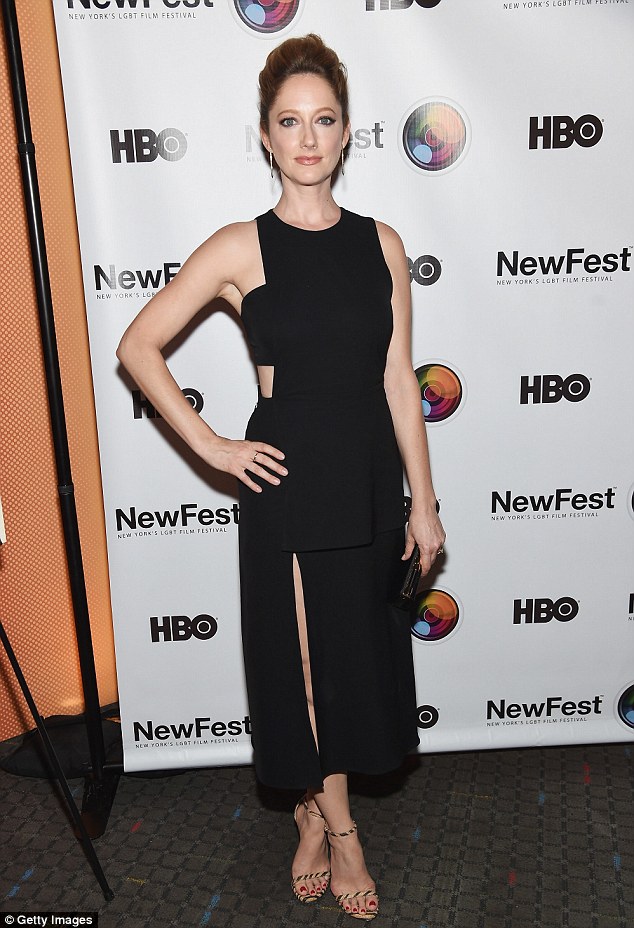 Judy Greer attends the screening of her new film, Addicted to Fresno, in New York City on September 2, 2015
I like her fashion choice for the evening. It's appropriate, sexy, and just a tad bold. What about you, any thoughts? Would you wear her attire?
I say why not?!
The focal point of her getup would have to be the shoes. No details were released, but everything about the pair screams "Nudist" from Stuart Weitzman. I couldn't find a striped version online, but judging from the many renditions SW has done on the Nudist for the past seasons, I'm more inclined to assume it's another limited-edition style.
In any case, allow me to show you some of the latest interpretations of the Nudist sandals. These are, no doubt, lust-worthy and orgasmic: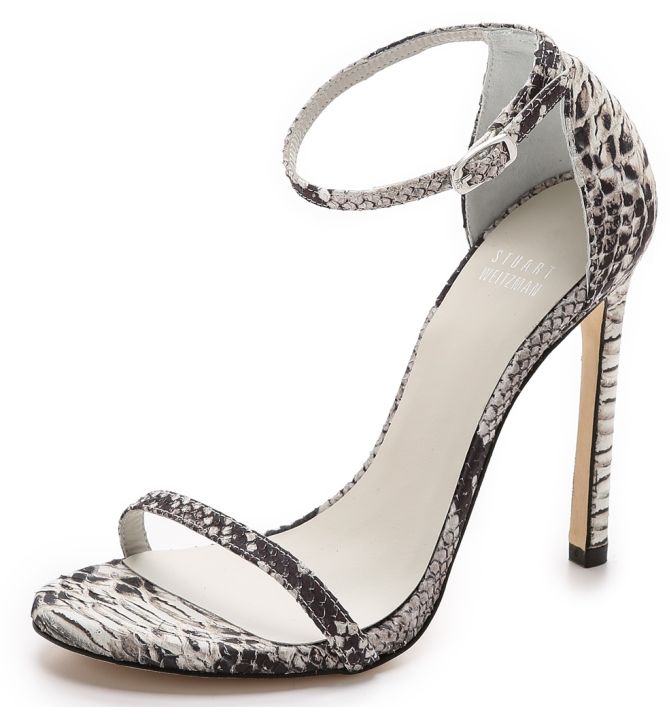 Stuart Weitzman Nudist Sandals in Natural Snake, $415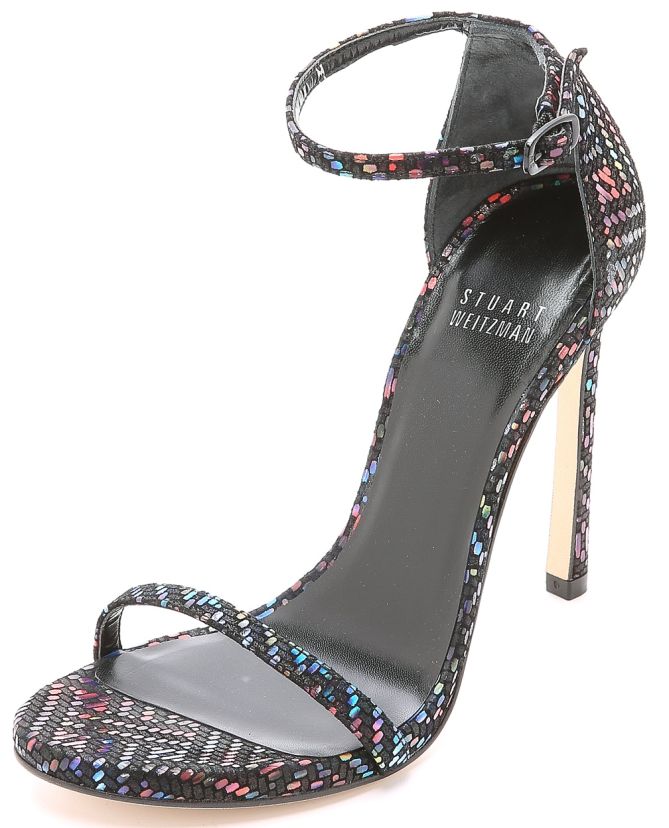 Stuart Weitzman Woven Nudist Sandals in Multicolor, $425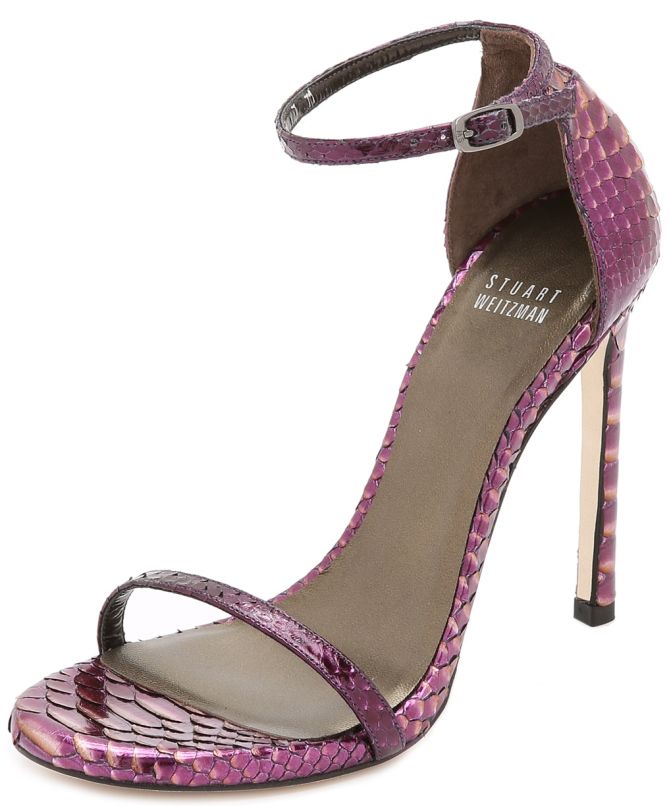 Stuart Weitzman Nudist Sandals in Pink Python, $670