Sarah Jessica Parker may never be able to escape her Sex And The City character Carrie Bradshaw's love of designer shoes. But it looks like the 52-year-old actress doesn't seem to mind the affiliation with luxury footwear, as she now has a line of it with the creator of Carrie's favorite brand Manolo Blahnik. Her design collaboration with Manolo Blahnik's CEO George Malkemus provides as the backdrop for Parker's photo shoot with Capitol File magazine in their Late Spring issue.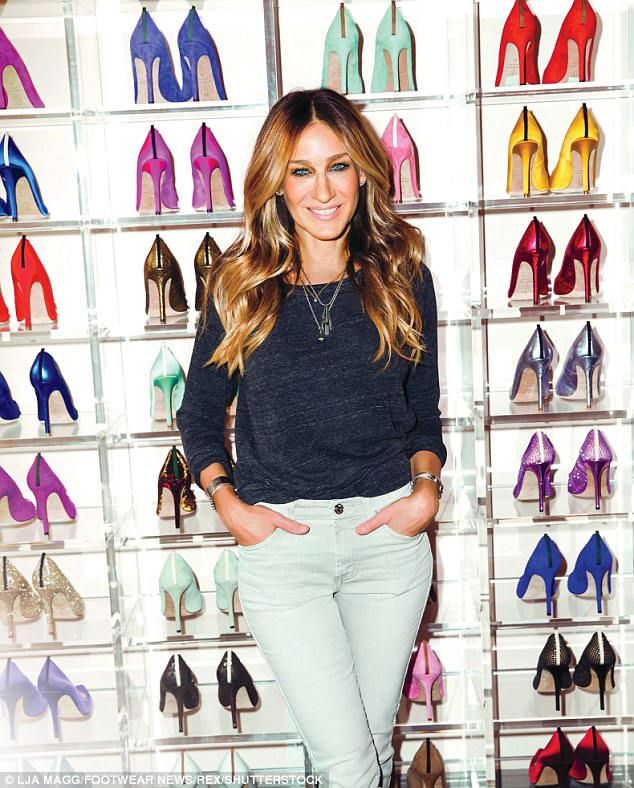 'I feel as if it's as close to modern art as I will ever be part of creating,' she says of the display of her SJP by Sarah Jessica Parker line at the MGM National Harbor. The busy actress, who is currently filming season two of her HBO show Divorce, told Capitol File how she unwinds. 'I read a lot. I get in bed after all the little kids are hopefully content and tucked away and perhaps even asleep, and I watch television. But I also go to the theater a lot.'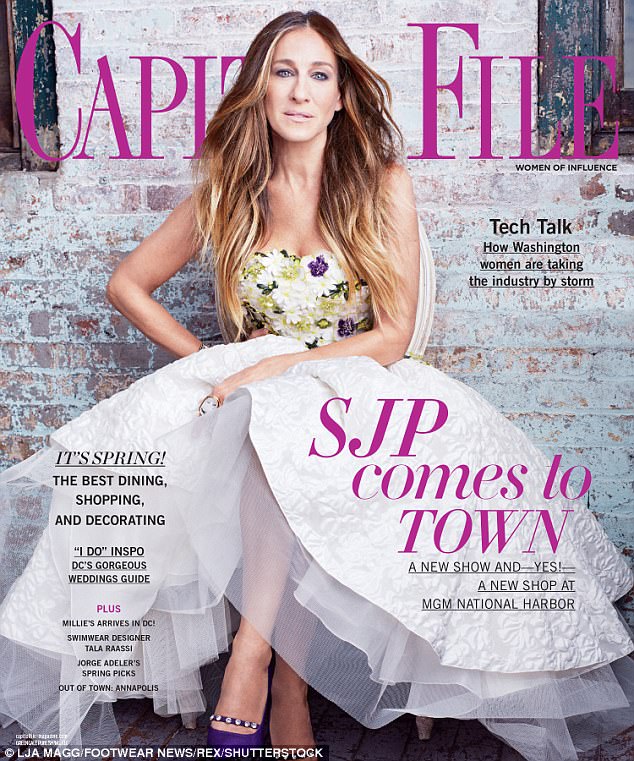 The mother-of-three has a 14-year-old son James as well as seven-year-old twins Tabitha and Marion with husband Matthew Broderick.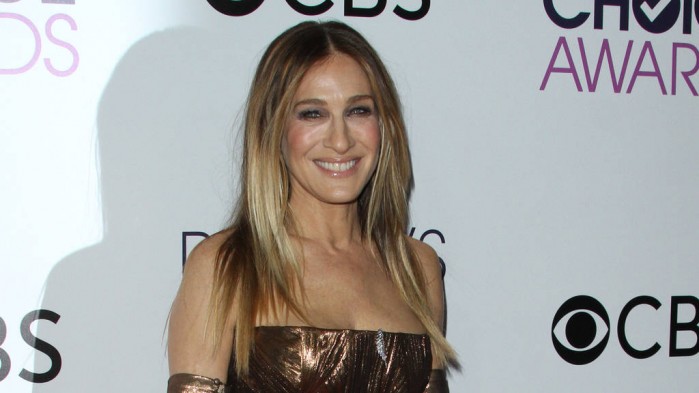 Of the show, which airs on the same network that Sex And The City ruled for six years she says, 'It's great to be home. It's familiar, it's the people you want to please most, it's challenging, standards are high.' 'It's so delightful to be back there and telling the story I want to tell and being supported and given the opportunity and the resources to do it and work with the extraordinary actors who I love, who I think are incredible and inspiring. It's been a total thrill.'
The on-screen couple is supposed to be going through an extended divorce on the HBO show. But it seems that there may be some detours in the upcoming season, as Sarah Jessica Parker was seen smooching co-star and fictional ex Thomas Haden Church on set in New york on Thursday. The 52-year-old Sex and the City star looked as chic as ever for her scene.
The wife of Matthew Broderick wrapped herself in a billowing blue overcoat which featured a two-tone geometric pattern with white highlights. Under that she sported a long, dark dress with an abstract print that fell to her mid-shin.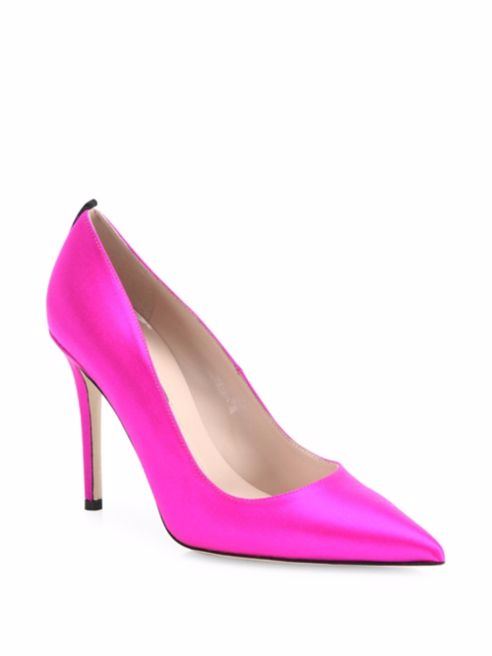 Appearing in Capitol File magazine, the actress shows off her latest collection which features a rainbow of suede pointed pumps, our favourite being the fuchsia pair she is modelling of course!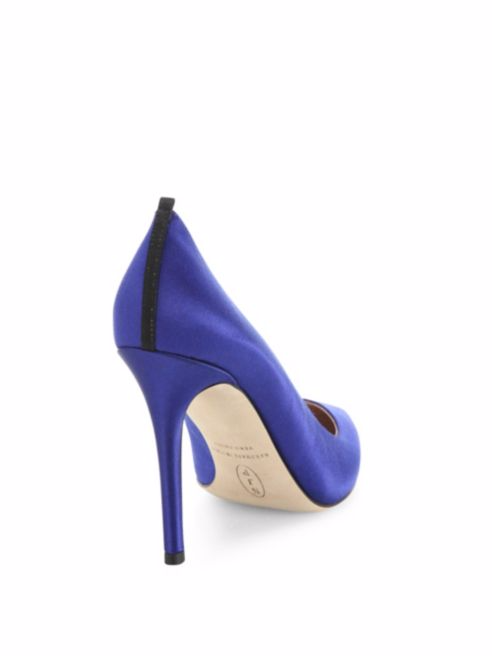 And the good news is you can get your hands (and feet) on them now at Saks Fifth Avenue by following the link on the right.
Alternatively shop around with our edit of similar styles for less in the carousel below.