Abbey Clancy is not ready for spring clothes but looks amazing in this late winter- early spring outfit. The super model, wore a black leather jacket with a pair of black skinny jeans and a black shirt. She wore a pair of knee-high velvet boots from Stuart Weitzman.
Her over all look had a cozy yet edgy feel to it. The leather jacket gave off a bad-ass feel to the outfit. Those pictures wore taken on the set of Britain's Next Top Model. This year Abbey is hosting the show.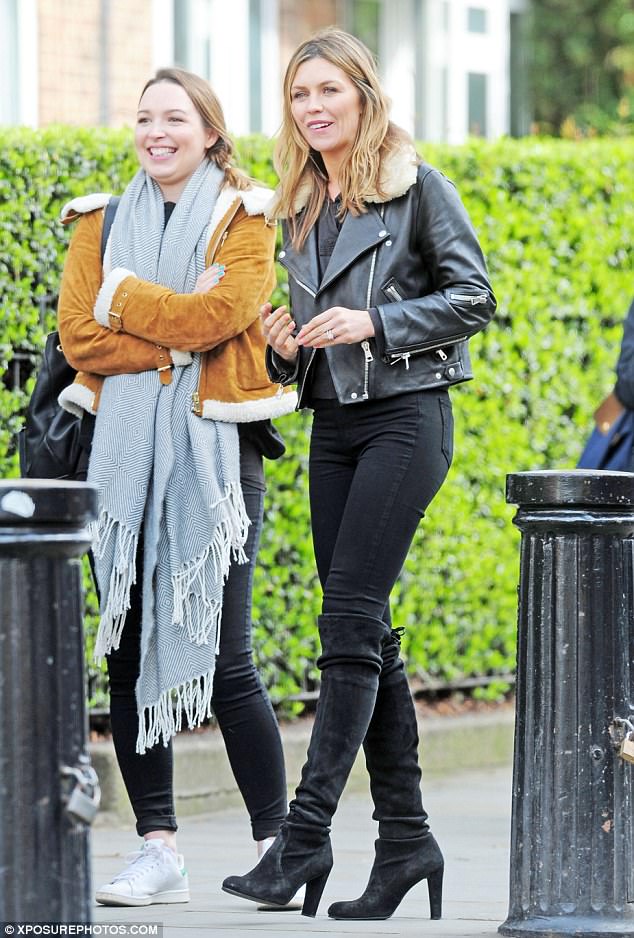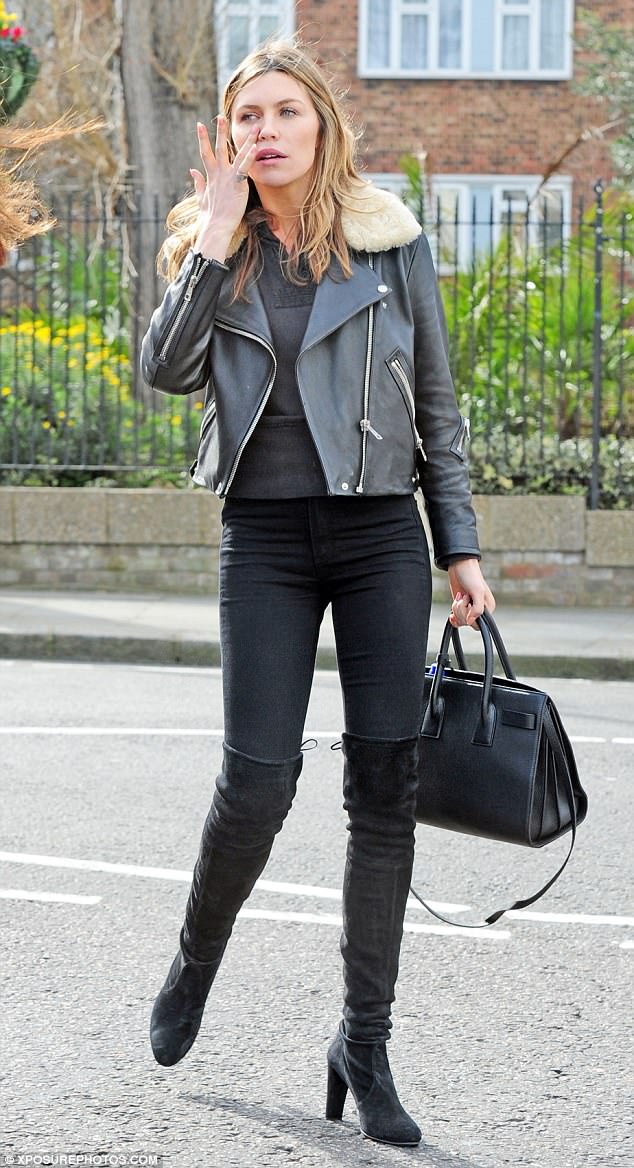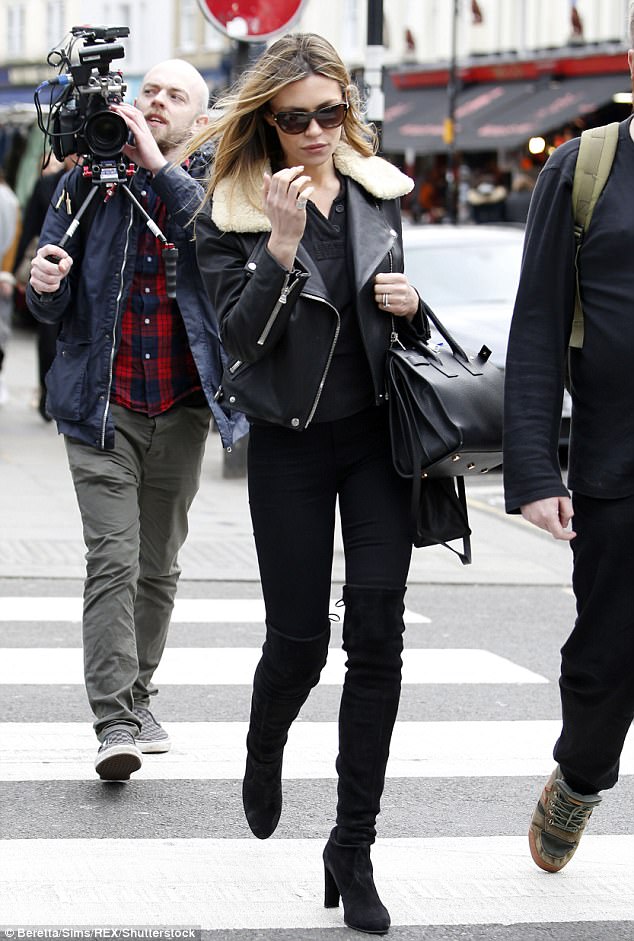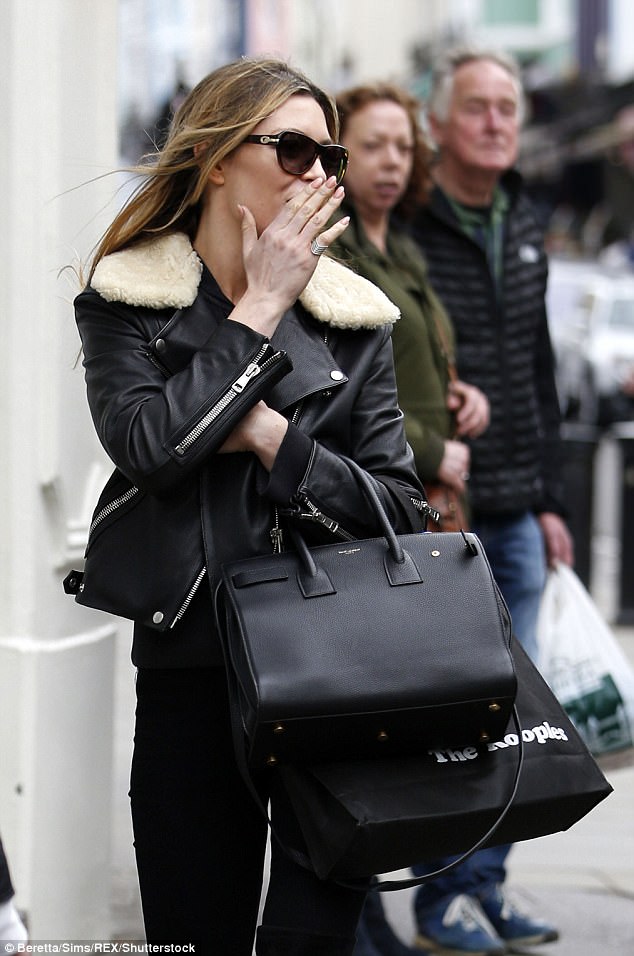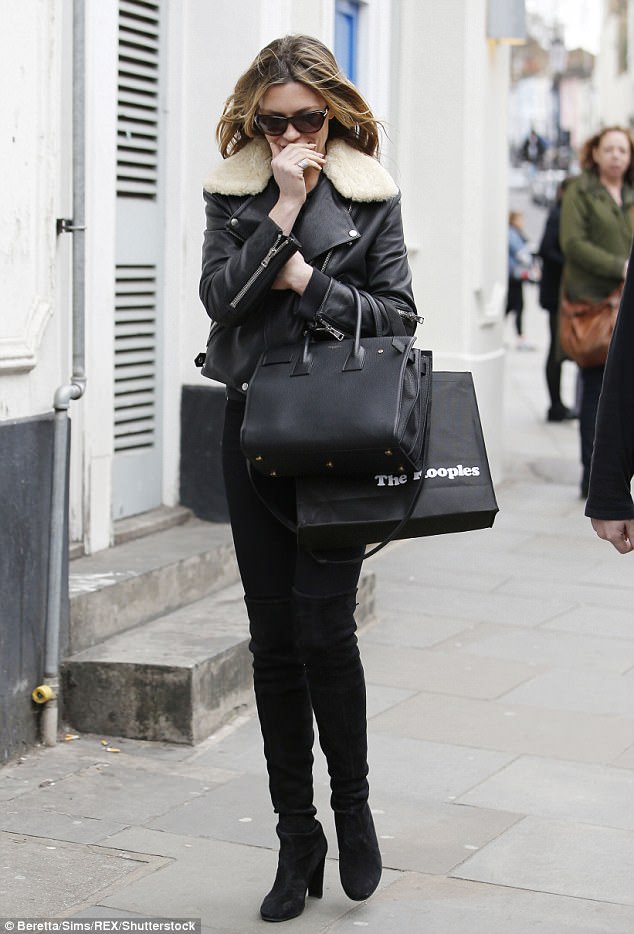 Boots are in this spring season, so you can get those and pair them with shorts and a crop top. It will look fashionable and effortless. They are so versatile, you can wear them in all the seasons. And since they are black, you can pair them with almost anything.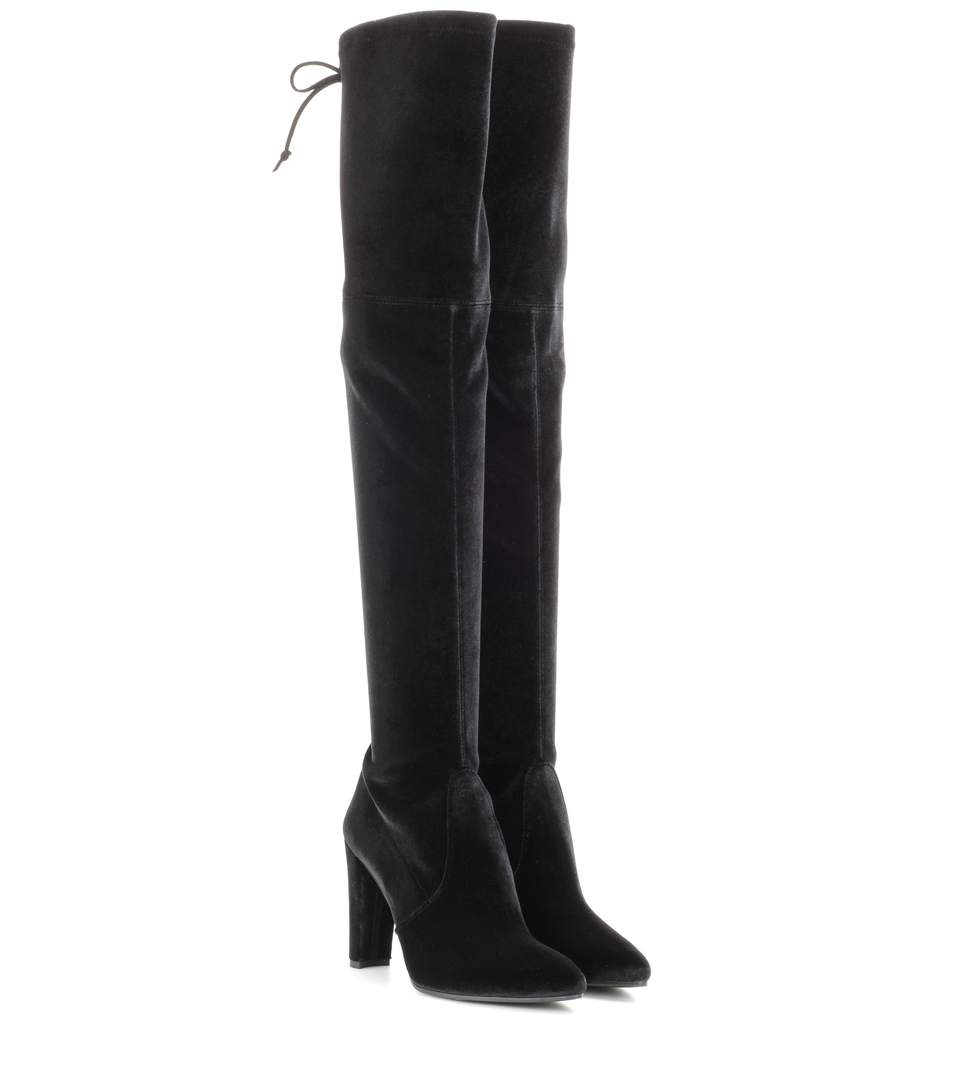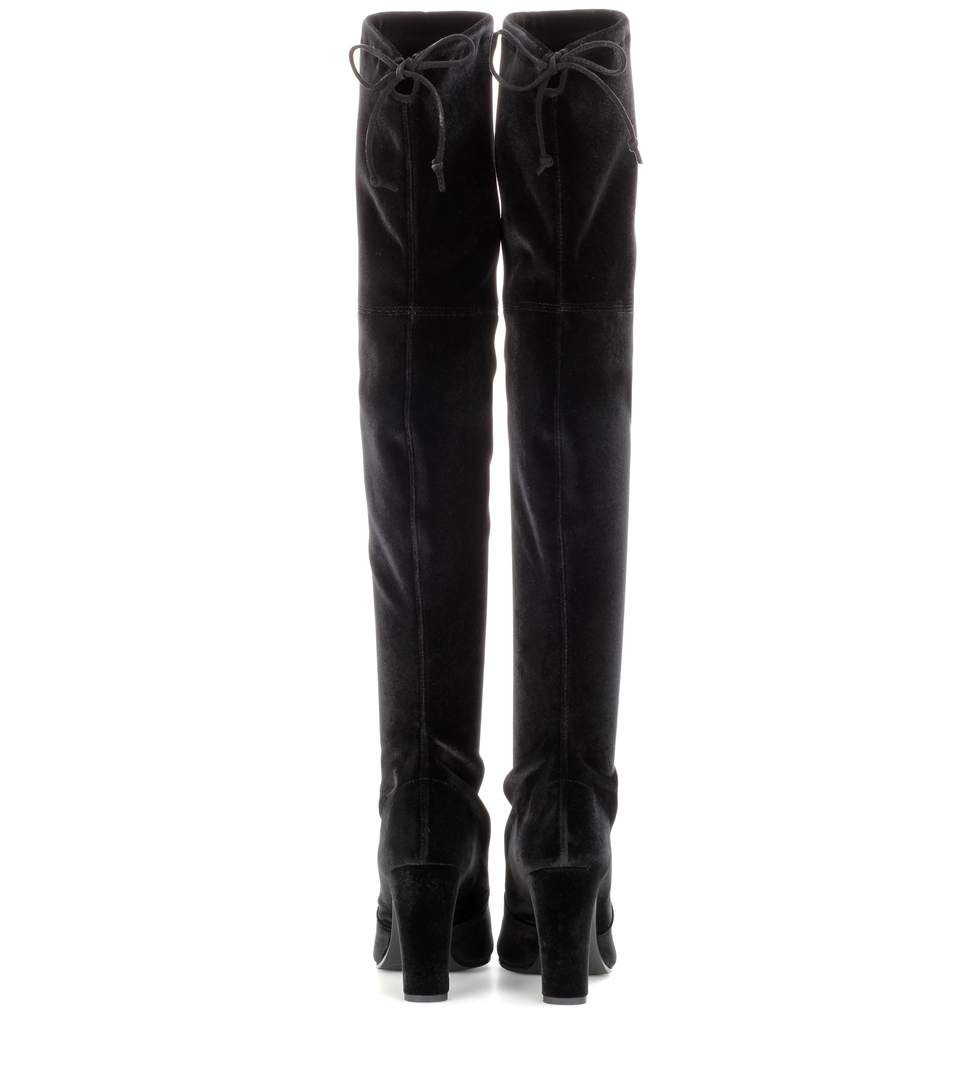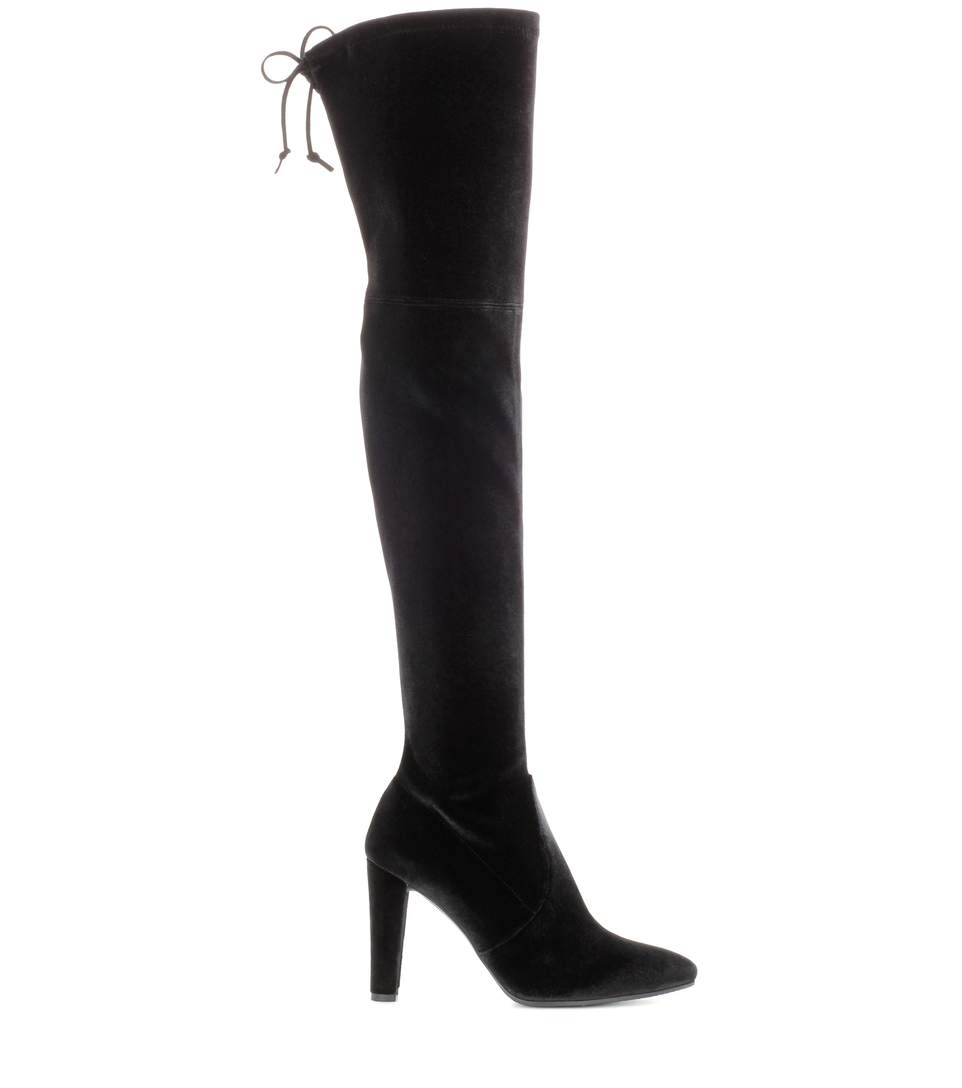 Here is a cheaper option:
New Look 60s Suedette Over the Knee Heeled Boot