He has made a name for himself on MTV's hit series Geordie Shore. But turning his attentions away from reality TV to pursue a career in MMA fighting, Aaron Chalmers has teased that the time has come for him to hang up his boots when it comes to the much-loved show.  The Geordie star, 30, claimed that he is now 'too old' for Geordie Shore and it doesn't have the same appeal it once had, while speaking exclusively to MailOnline following his second MMA win at Wembley Arena on Friday night – that saw him knockout his opponent within 30 seconds at the BAMMA 31 event.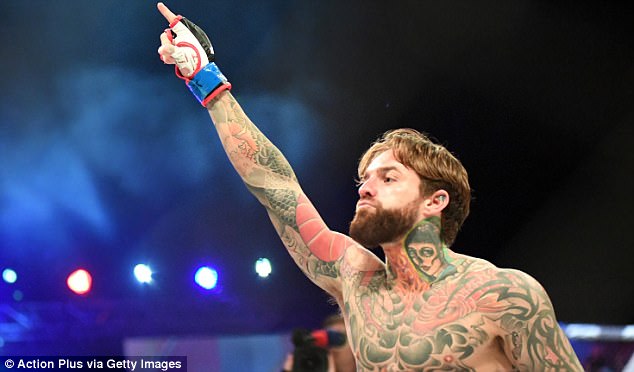 Since wrapping Geordie Shore's last series, Aaron has thrown himself into training for his second BAMMA fight and had spent eight weeks in a fight camp preparing himself for the clash against Alex Thompson.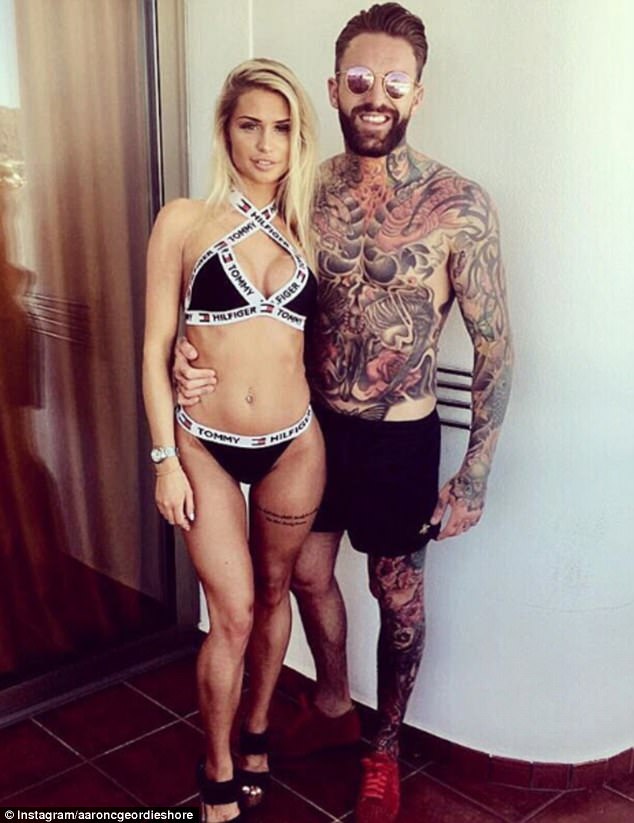 Determined to establish himself in the cage and to prove those doubting his credibility as a fighter – given his reality background – wrong, Aaron came out fighting for his second professional match and explosively knocked out his opponent after landing a series of punches within just 30 seconds of the fight getting underway. Speaking to MailOnline following his win, that drew in the likes of actor Tom Hardy and former Hollyoaks' star Jorgie Porter, the tattooed star joked: 'I didn't even break a sweat,' but quickly added that he had been worried about his opponent Thompson following his knockout.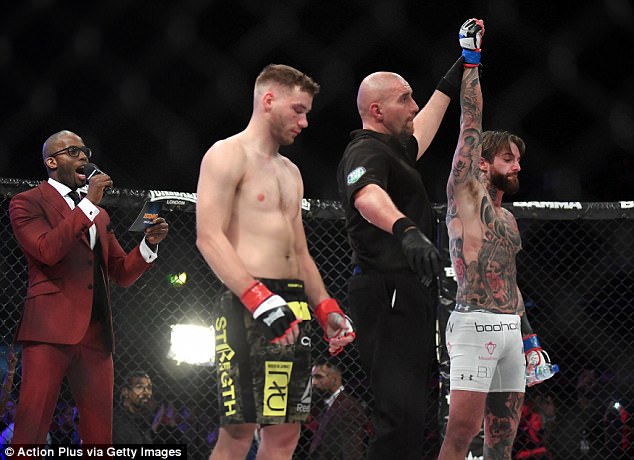 'I don't really want to physically hurt someone… as soon as I saw he was alright, my nerves settled a little bit. It is a bit worrying.' Ahead of his fight, Aaron, who has been dubbed 'The Joker', claimed he had wanted to 'shut a few people up' that had doubted him and now with two wins under his belt, pursuing a career in MMA is something he is seriously considering. So much so, that Aaron revealed his plans to leave Geordie Shore as early as next year. He explained: 'Geordie Shore is my job, that's what has made us, but obviously I'm 30 now and I have a girlfriend, so maybe it's my time to step out of Geordie Shore and let somebody younger come in.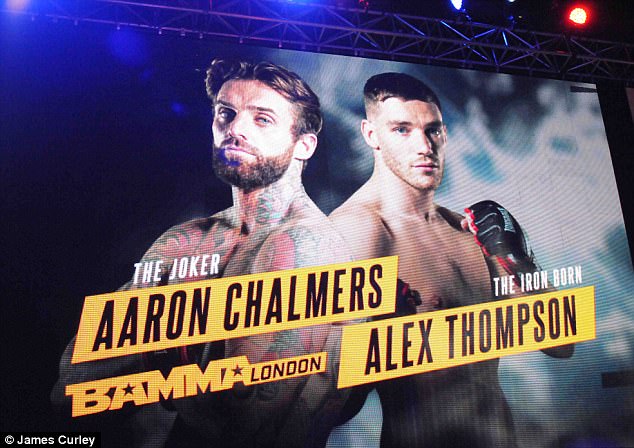 'I've done what I need to do on there. You have to understand the show doesn't grow old, but we do. Six years ago it was fun, but we're getting older. The audience is getting younger and we're getting older.' Aaron continued: 'I'm very grateful for everything that has happened. Geordie Shore has given us the opportunity to do what I'm doing now. 'When I first started Geordie Shore, I never thought I would be on the billboard to fight at Wembley. It's all a bit surreal still.'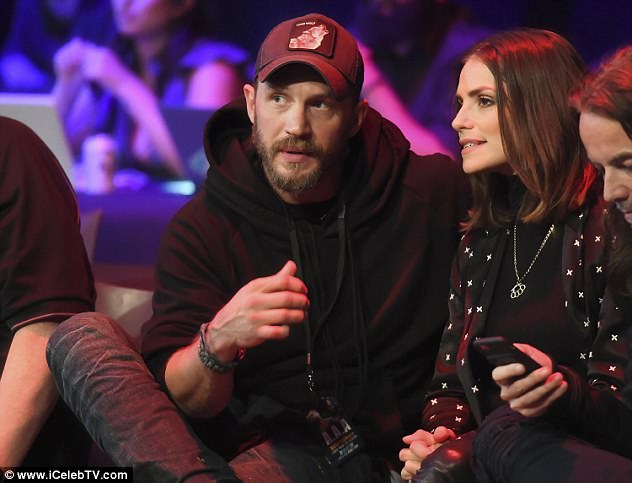 He had made his MMA debut back in May and started his professional fighting career on a high by securing a win with a first round submission over Greg Jenkins. His first MMA match had seen a slew of stars turn out to support him, including many of his Geordie Shore co-stars past and present – and Friday evening proved to be no different.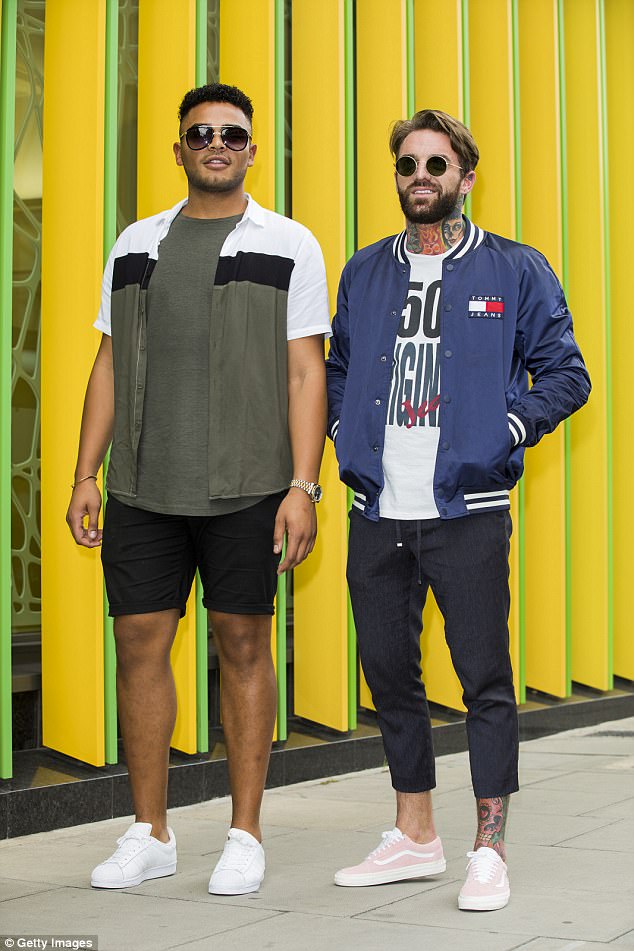 Among the guests in attendance included ex-flames Charlotte Crosby and Gaz Beadle who managed to avoid an awkward run-in with one another – after the pair have been consciously keeping 'distance' between them following their complicated split last year. While Charlotte arrived with her close pal and former Geordie Shore co-star Sophie Kasaei, Gaz attended with his pregnant girlfriend Emma McVey on his arm. The former lothario's baby news came 16 months after Charlotte had lost his baby due to an ectopic pregnancy. The heartache left both reality stars devastated, with the duo finally ending their on/off relationship that had played out over the last five years while they had been starring together on Geordie Shore. Speaking about his co-stars, Aaron claimed it is 'nice' that Charlotte and Gaz can put aside their differences and both turn out to support him.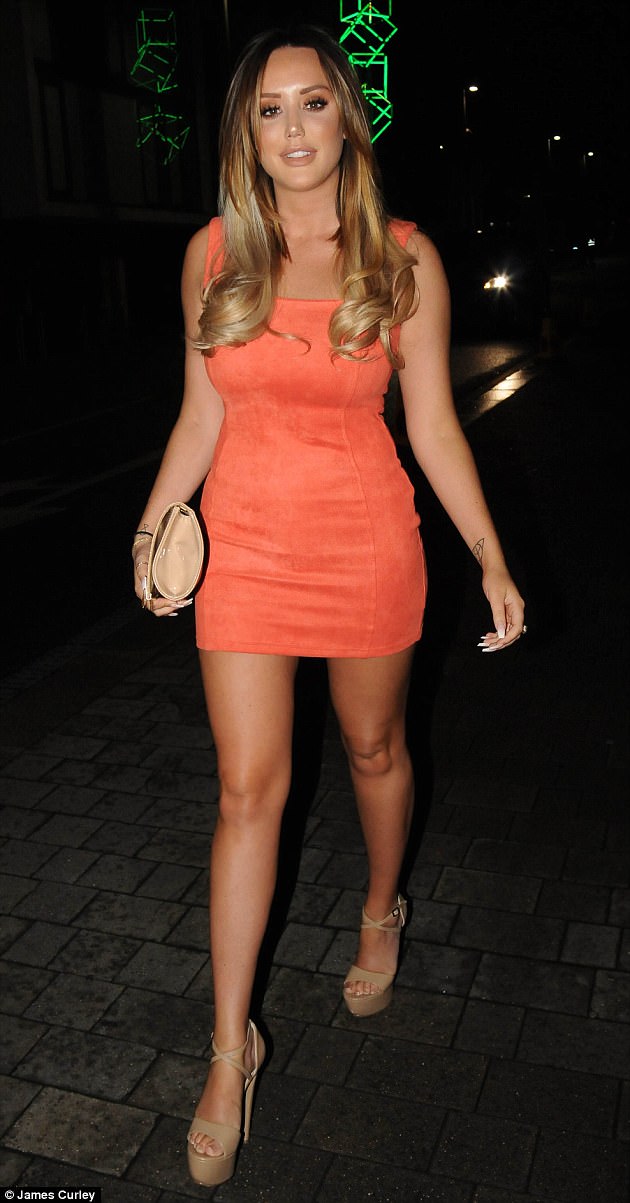 He also revealed that he had been 'first to know' Gaz's news that he is set to become a father and teased that the couple already know the sex of their child, but are keeping it under wraps for now. Revealing all, Aaron said: 'He looked at us and I just knew! We are getting older now, it's going to happen.'  Speaking of Gaz's relationship with Emma, he added: 'He is in love with the girl, they live together… they are more than happy. I can't wait for the baby to come.' Although, he did admit that Gaz's baby news hasn't made him broody. Aaron joked that he is already 'well occupied', as his girlfriend Talia Oatway has a three-year-old daughter.  'I adore her, she keeps me more than occupied. She's three, so I'm all good at the minute,' he claimed.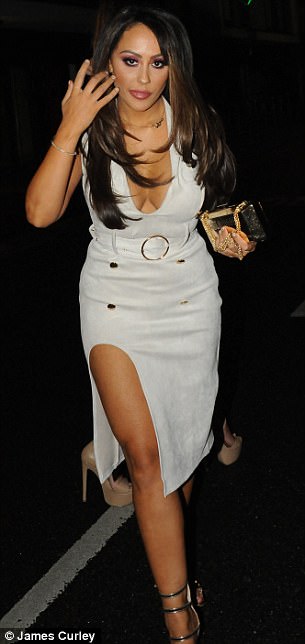 Aaron also made sure to credit his girlfriend for being 'so supportive' of his MMA dreams and pushing him on to succeed when it comes to fighting.  He said: 'She's been amazing. Literally, she looks after me and gives me that little boost. It makes me feel a lot better, if it wasn't for her I wouldn't have been as focused and ready for the fight. It's nice to have someone who stands by me.'  Smitten with his new flame, Aaron revealed that he was looking forward to celebrating his win with the blonde beauty, after putting the couple on a 'sex ban' in preparation for his fight. 'I did do it, but it was f**king hard. Some things just had to be done, she can wait three weeks,' he teased, before then cheekily adding: 'I'm not that injured, so I'm sure I'll be getting some action tonight!'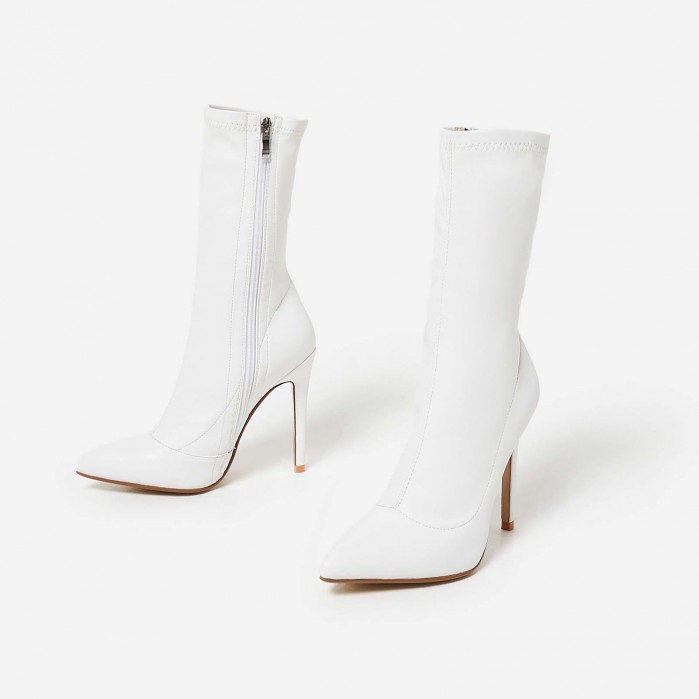 The Geordie Shore star gave us all a lesson in how to nail sports luxe for after hours and her fresh white heels are perfectly on trend for new season.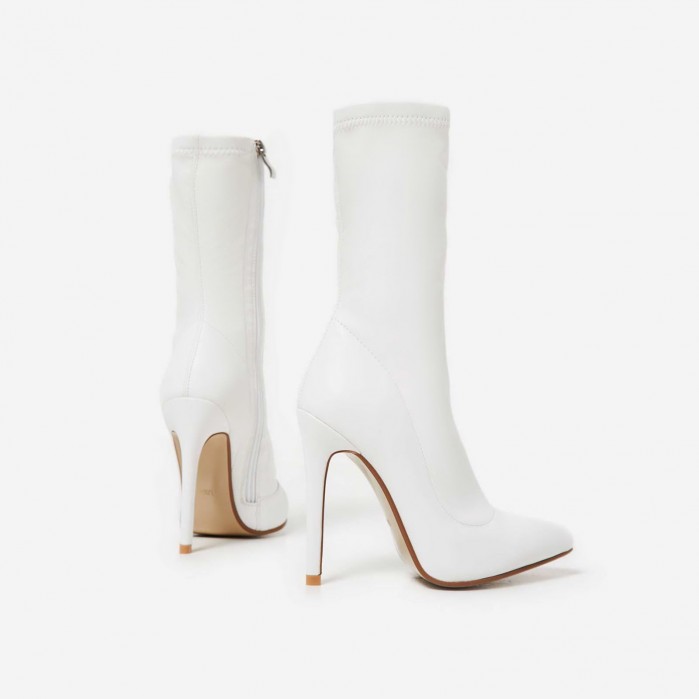 If you love her look as much as we do, you are in luck as the sock boots are by Ego and the very same pair are available to buy now (click Buy). We have rounded up some similar white wonders in the line up below too: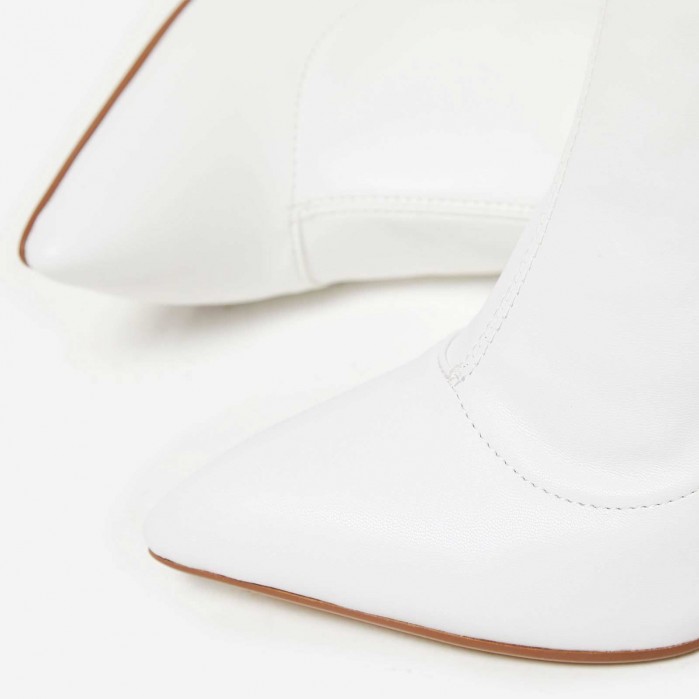 Wear yours with a slogan tee or jumper like Marnie or use them to add statement footnote to a floaty floral dress or a jeans outfit.