The season of bikini has started and do you know that you can also wear it as part of your outfit when you go out and not only when you go on a beach?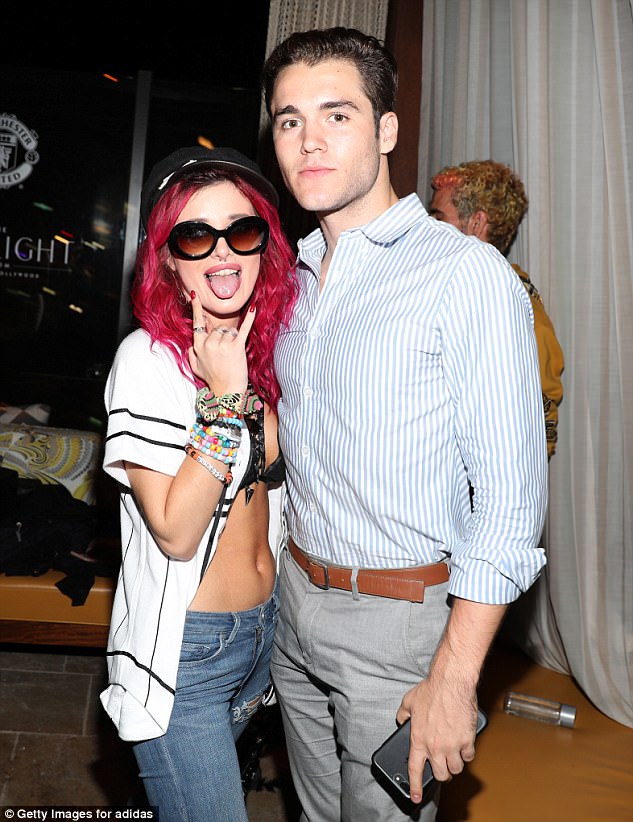 And so did Bella Thorne that took this beach look directly to the red carpet on Saturday at the Adidas and the Manchester United Squad Present Unmissable event. She decided to wear a black-striped white short-sleeved top left open over her black bikini bra. And then she matched with this a pair of ripped jeans. Bella posed for pics and she looked really comfortable!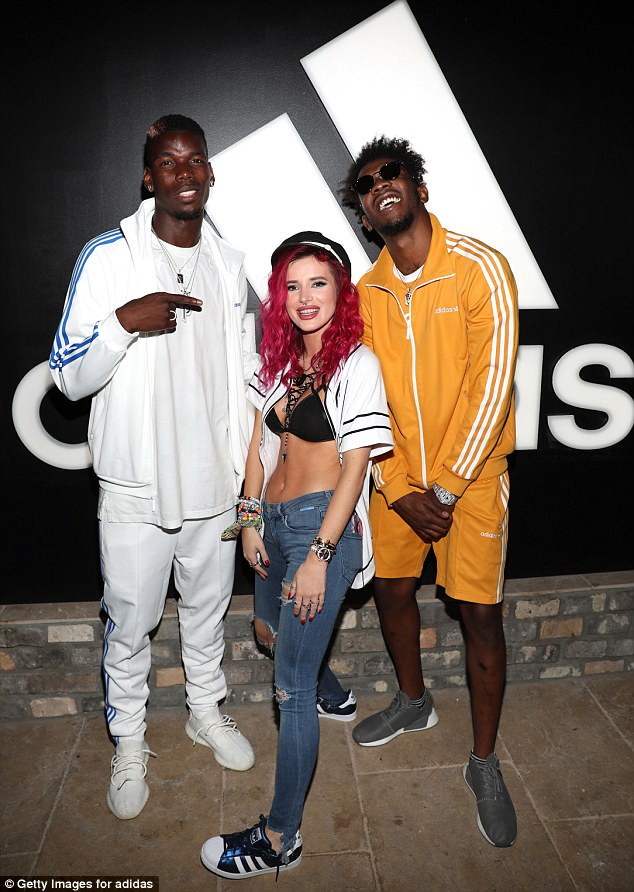 Of course at her feet she wore Adidas Superstars in metallic blue! She embraced the theme to attend this event. She looks really comfy and sporty. These shoes were perfect for her outfit but unfortunately they are no longer available in stock online.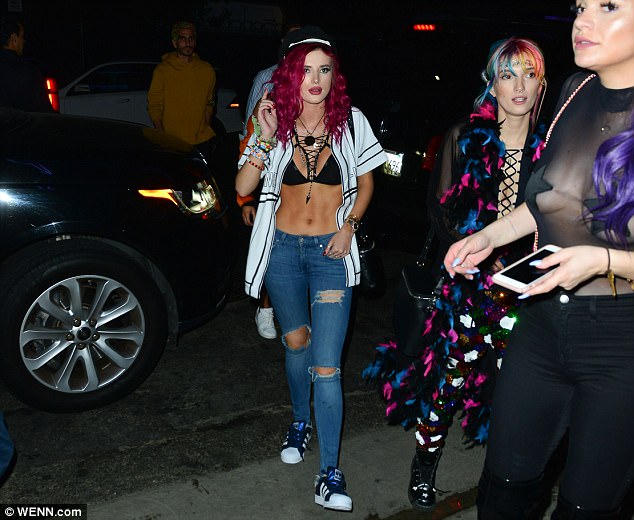 But there are a lot of alternatives to imitate Bella's look. We know that trainers are always cool and you need a pair or two in your wardrobe.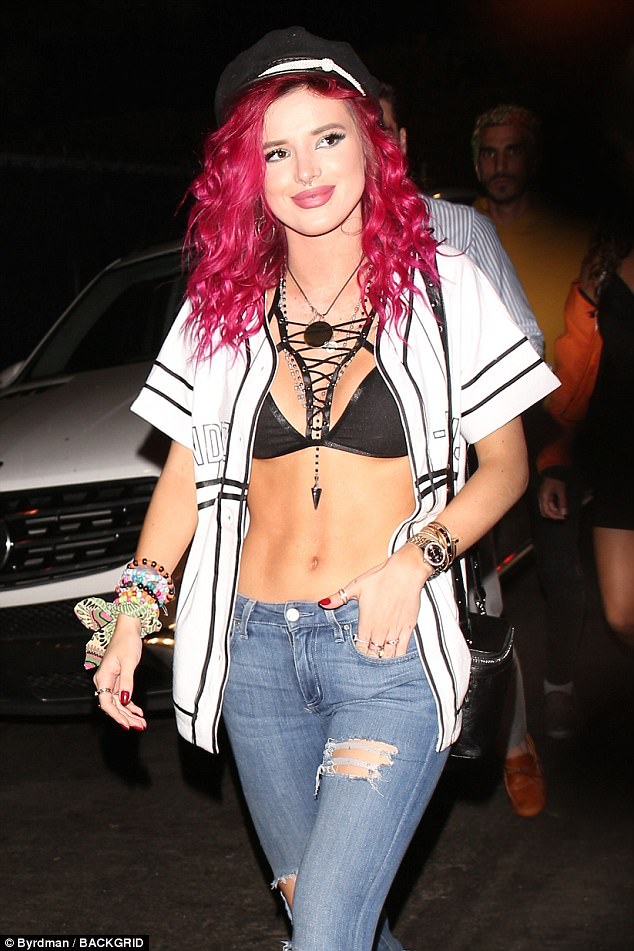 Metallic pairs are sure to have you standing out becuse they add a touch of glam to your look!

They are perfect even for a night out with your friends!With a pair of jeans or also with another kind of pants. Cool for your everyday look! Then she added other details to her look: a tangle of bracelets at one wrist and a watch round the other.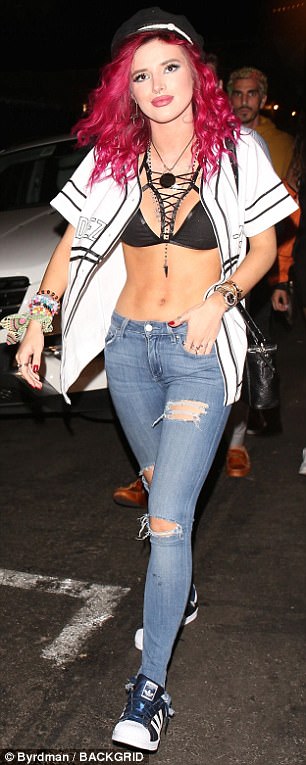 Then her bra was completed with a black medallion. She smiled when she stood in front of the cameras. She looked really happy. She is recently linked to Scott Disick that we know because he was connected to Courtney Kardashian.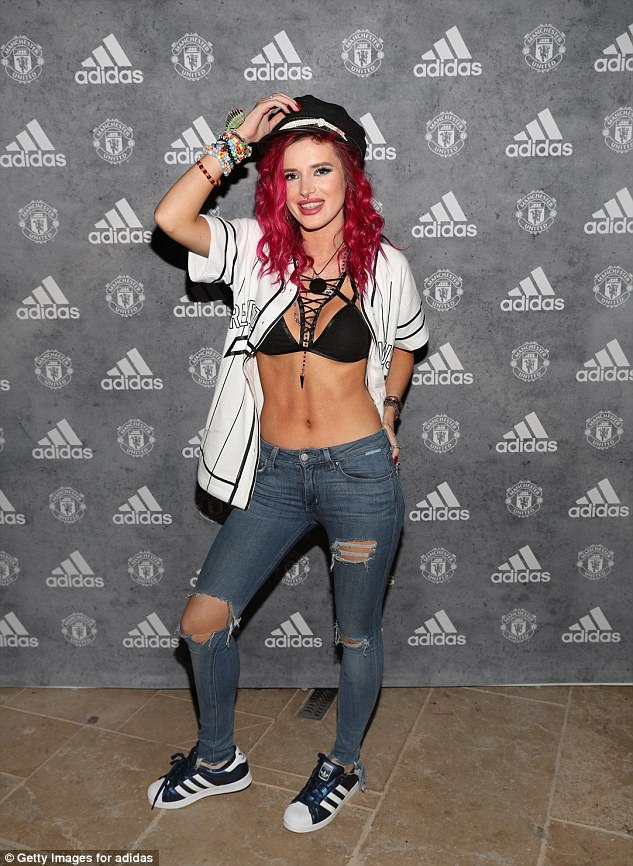 But he said that they are only friends and nothing more.