Two stunning sisters with immaculately blow dried hair, whippet-thin figures and unassailable aristocratic connections. No, not Kate and Pippa, but Lydia and Irene Forte, who are fast replacing the Middletons as the most upwardly-mobile twosome in town. As heiresses to their father's hotel dynasty, they are already a staple fixture on the social scene, their aptitude for self-promotion propelling them to the top as fast as those 'likes' on their carefully crafted Instagram pictures tot up. And just like the Middleton sisters, Lydia, 30, and Irene, 29, also have famous friends and traffic-stopping beauty. We take a peek into the pampered world of this impossibly glamorous pair . . .
The girls are the granddaughters of Lord (Charles) Forte, who started his business with a single diner in London's Regent Street in 1935, before building an empire of 1,000 restaurants and 800 hotels. He died in 2007. After a hostile takeover in 1995, Lydia and Irene's father Rocco, now 72, went on to start up Rocco Forte Hotels — a portfolio of 11 luxury hotels. Sir Rocco (he was knighted in 1995) has five sisters. His niece, Alex Polizzi, is presenter of Channel 5's The Hotel Inspector, making it very much a female-dominated dynasty — now estimated to be worth £340 million. So, Lydia and Irene — who, like Kate and Pippa have a younger brother (Charles, 24) — won't be short of a bob or two. Nonetheless, Lydia claimed, aged 18, that her famous surname 'doesn't have an effect', insisting: 'We're just like any other family.'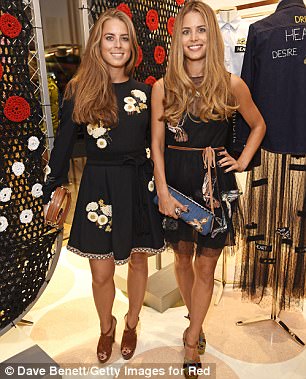 The Middleton family might own a party planning business, but the Fortes know how to throw a bash, too. At Lydia's 18th birthday party in 2005, at the Forte's former five star St David's Hotel in Cardiff Bay, Princess Beatrice was among the 150 guests. Lydia was resplendent in a gown by designer Catherine Walker. For Irene's 19th birthday party, her father hosted a 'lace ball' at his Hotel Amigo in Brussels. The sisters wore lace dresses designed by their mother, while guests were ushered in by white and gold-clad clowns and sipped a vodka cocktail called Irene.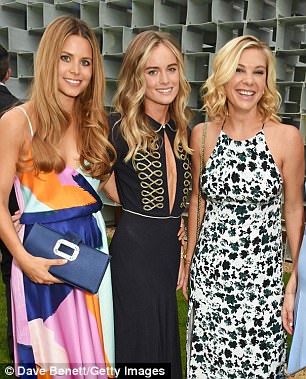 The sisters aren't short on brain cells — cultivated by an impeccable education. Irene attended £35,370-a-year St Mary's School Ascot, in Berkshire; Lydia, the St Paul's day school in London. Both went to Oxford University — Lydia's degree was in modern history and Irene's in French and Italian — before joining the family firm. Since 2014, they have worked full-time at Rocco Forte. Irene is brand manager — no small undertaking: she compiled a list of housekeeping rules, including four pillows on each hotel bed, and raw juices and nut bars in the mini bars.  Meanwhile, Lydia is bar and restaurant development manager and travels 'at least once a week to all our Rocco Forte Hotel properties'. Ain't life hard?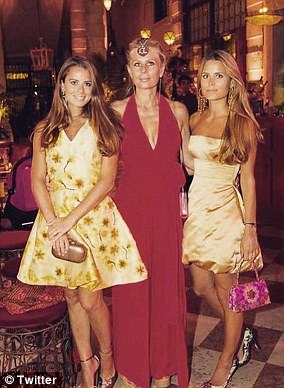 Carole Middleton, it seems, has competition. Lydia and Irene's mother Aliai, 50 (pictured with them), met Forte when he was a 36-year-old playboy and she was just 16. Despite coming from (compared with him) a relatively humble background — her father was a neurologist and her mother a painter — it was Italian Aliai who proposed after four years of dating. She quickly morphed into what she describes as a '1,000 per cent dedicated' stay-at-home mother at the family's £8.5 million Chelsea townhouse. For three years, she made the 60-mile round-trip from the family's home to Irene's boarding school, rather than allowing her daughter to spend the night at school. Aliai went on to launch a high-end fashion business after her daughters reached adulthood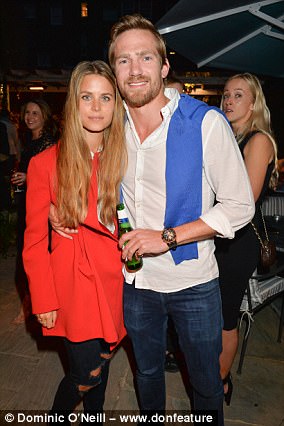 While they haven't married into the Royal Family, the sisters have certainly bagged some of the most eligible bachelors around. Irene's most notable relationship to date has been with polo-playing aristocrat Jacobi Anstruther-Gough-Calthorpe, 33 (pictured with Irene), half-brother to Cressida Bonas, and son of multi-millionaire businessman Joe Calthorpe. The couple started dating in early 2011 and, although there was a bit of a hiccup in November 2012 — when Jacobi was rumoured to have developed a crush on opera singer Katherine Jenkins — they got back together. Alas, it was not to last. Shortly after Jacobi moved into Irene's Chelsea flat last July, they broke up.
He appeared to mend his broken heart by partying with a Victoria's Secret model, while a defiant Irene told the Mail shortly afterwards that she didn't intend to get married 'any time soon'.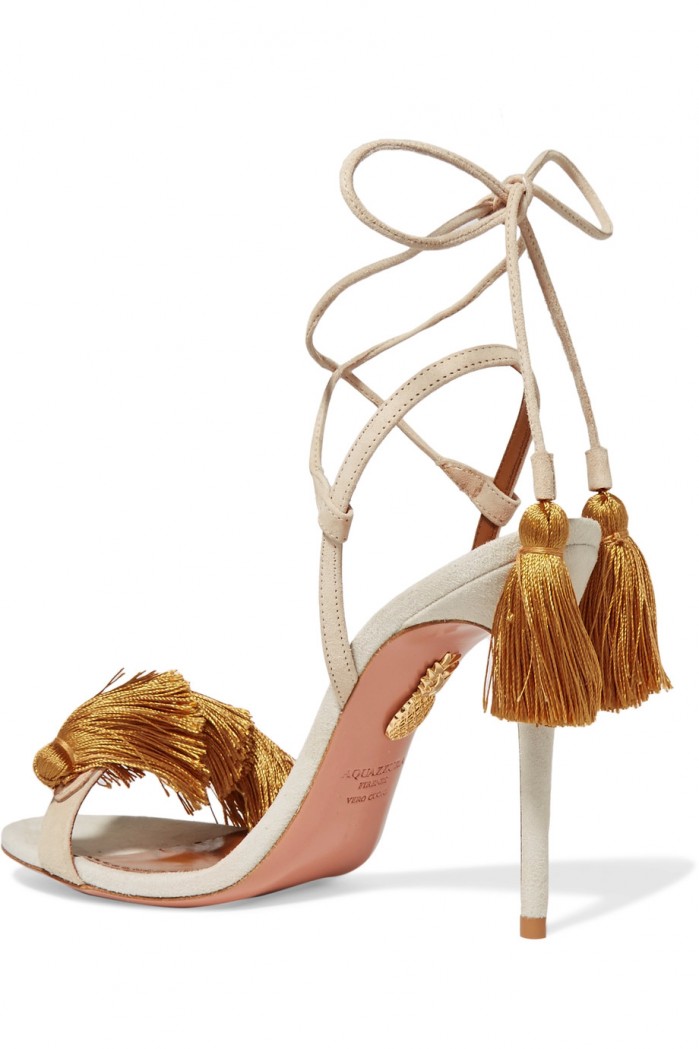 Aquazzura has collaborated with one of our favorite Colombian designers Johanna Ortiz to create a capsule of playful sandals. Expertly made in Italy from soft beige and light-gray suede, this pair is decorated with lustrous mustard tassels that reference the exotic feel of Ortiz's Spring '17 collection. Show yours off with printed dresses or cropped jeans.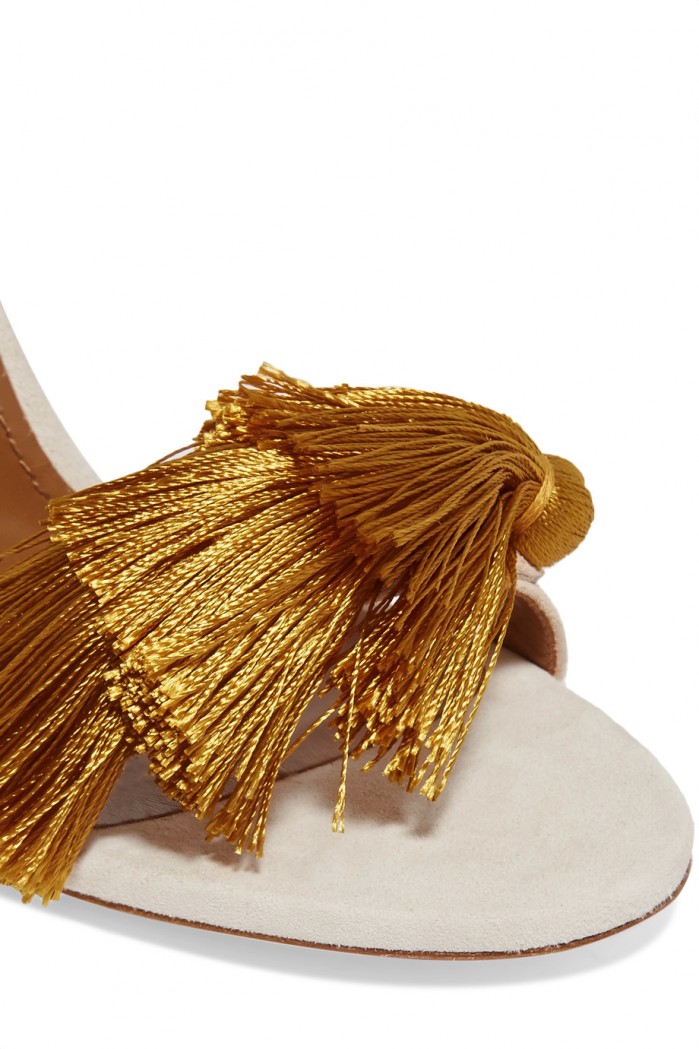 Check out the gold tassels and leg-lengthening lace up style of these shoes. We can even imagine a bride wearing them on her wedding day! They're exclusive to Net-a-Porter and there are only a couple of pairs left on the US site so click (Buy) to snap them up ASAP.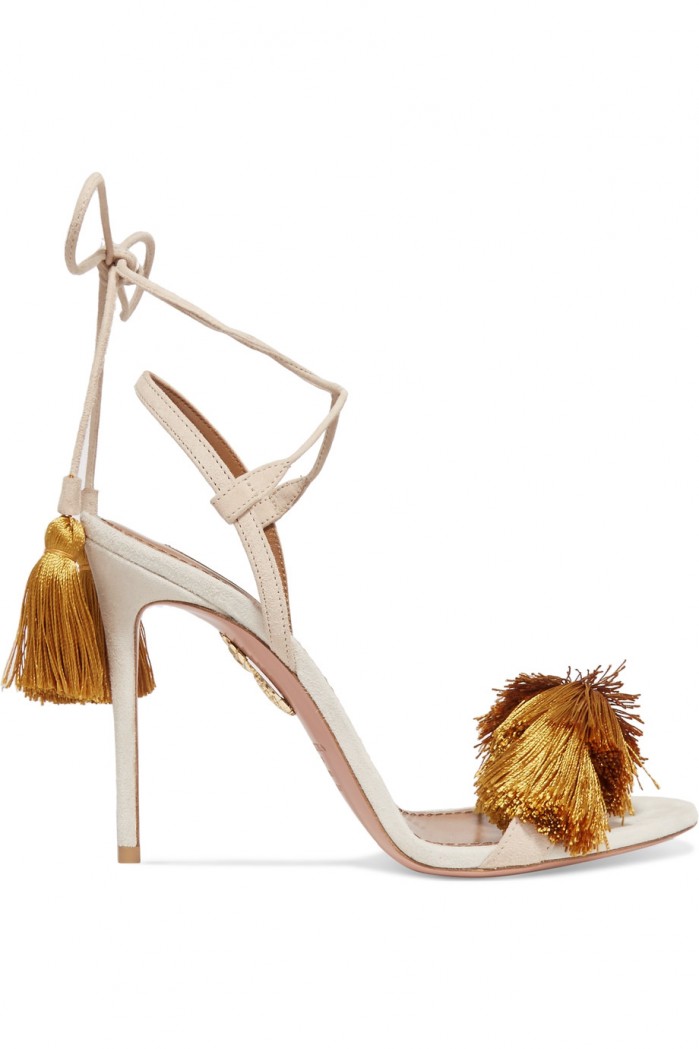 Can't see your size? Try the tassel trend for yourself with the help of our edit below: