Margot Robbie stole the spotlight at the Golden Globe Awards held last Sunday, but if there was one lady who stood out because she looked completely breathtaking, that would have to be Zooey Deschanel. The New Girl star rocked an exquisite ivory tulle gown from Oscar de la Renta for the occasion, complete with a pearl-and-crystal-embroidered caraco (or in plain English, something that resembled a cropped top that served as an overlay for the gown).
She also wore matching heels that featured the same lattice-like pattern as her exquisite topper. And not content with the details, Zooey added a few more extras to her outfit — a lush rosette for her side bun, gorgeous pearl-detailed earrings, a Charlotte Olympia clutch, daisy nail art, plus her signature red lips. With all of these combined, Zooey basically looked like a girl who stepped out from a different era (or world, for that matter).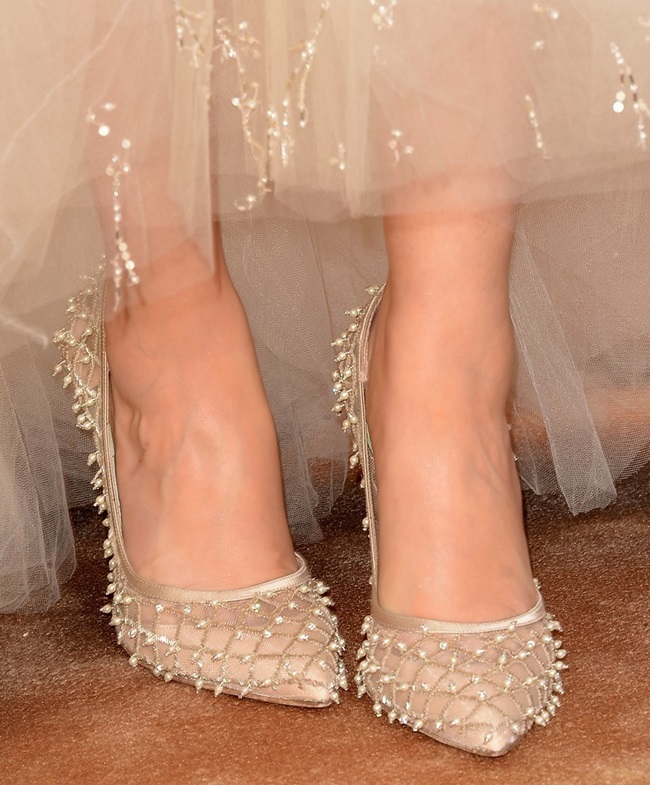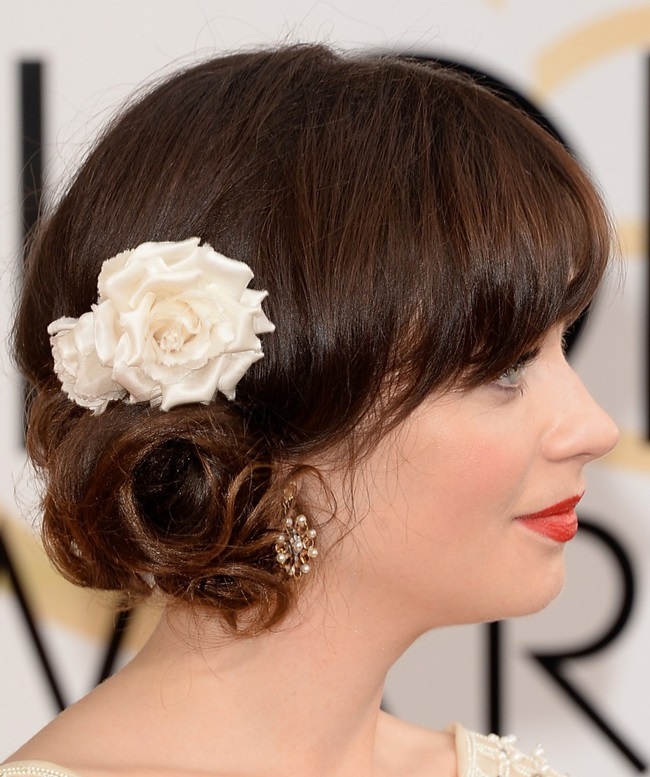 New Girl star, Zooey Deschanel, wears Oscar de la Renta from head to toe at the 2014 Golden Globe Awards held on January 12, 2014 
Wow… I can just imagine the amount of work put into that gown. I wonder how long it took them to finish the piece. And check out her shoes! They're as dainty and as delicate as her floaty frock. Those pumps are definitely perfect for a wedding, no?
That said, I think Zooey's ODLR ensemble is a hard one to pull off. Luckily, it suited her personality. In fact, I'm glad she wore it and not anyone else. As for the shoes, I'm not sure if you can find those online just yet. The whole outfit is from the label's Spring 2014 collection so you will need to wait a month or two before you can get your hands it.
But just in case you cannot wait, allow me to give you two alternatives to try. One is from DSQUARED, a pair that is literally floral in every sense of the word, and will set you back a hefty $895. The other option, however, is more toned down, wearable, and affordable, though sadly, isn't as exquisite. Check out your options below and tell me which of the two you'll grab.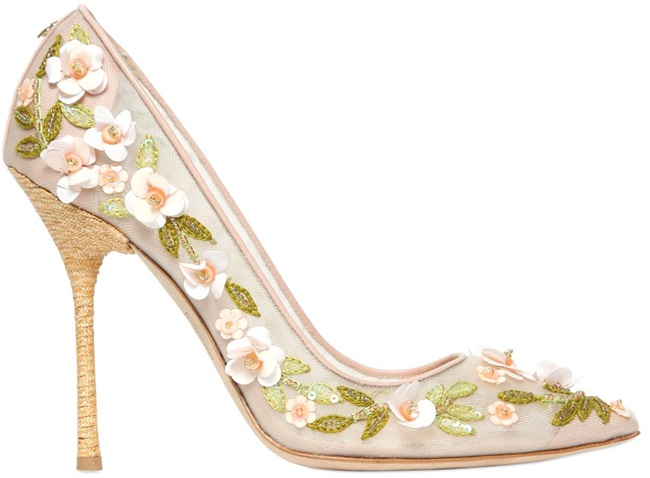 DSQUARED Net Embroidered Floral Pumps, $895 (LuisaViaRoma)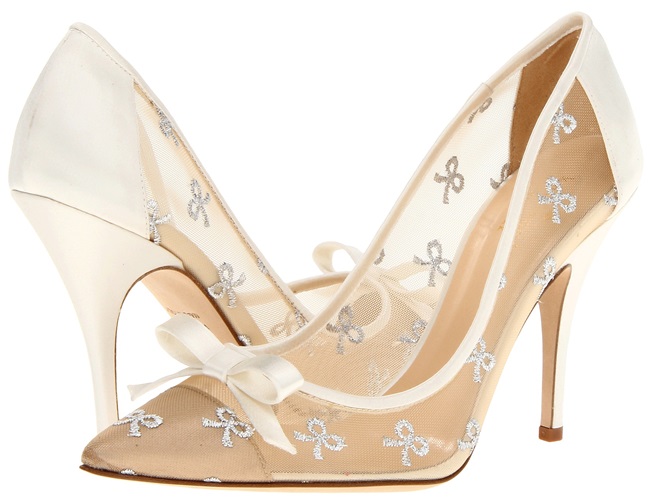 Kate Spade Lisa Silver Bow Mesh Pumps, $247