So where was I when Zoe Saldana got married?
Seriously, I had no idea the actress IS married. Or maybe I'm just like everyone else, non? Zoe has definitely been very quiet about her love life. I even had to look it (the marriage) up on Google to find out when exactly she tied the knot and when it was announced.
Turns out, Zoe married her Italian boyfriend (Marco Perego) in England back in June — and she only revealed that on Jimmy Kimmel last Tuesday! If you didn't catch the show, check out the videos at the bottom of this post.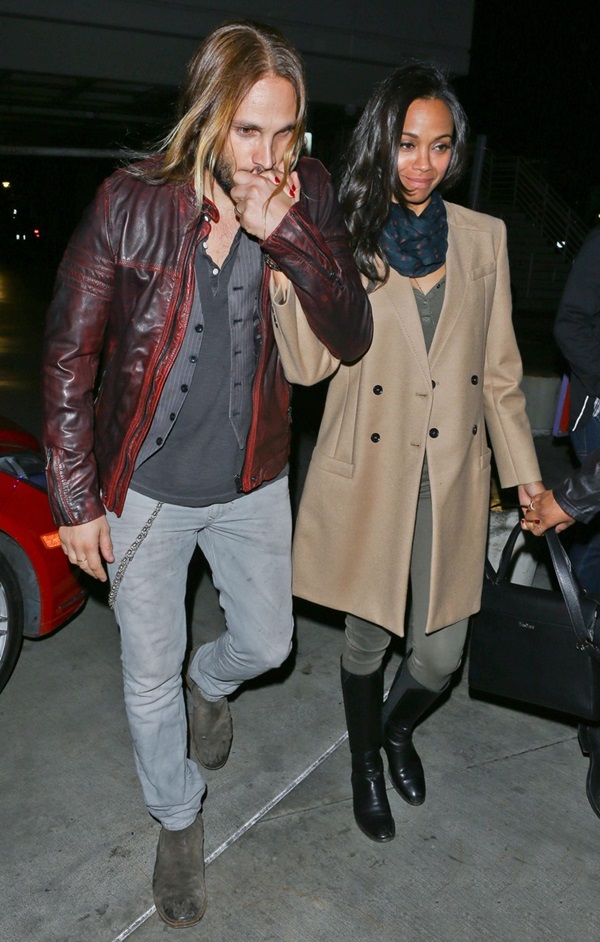 Zoe Saldana and husband, Marco Perego, look sweet together as they head to Beyonce's concert, December 3, 2013
Speaking of dear Zoe, I have to be admit, I really like the lady's sartorial choices, both on the red carpet and off it. She always comes off looking elegant in whatever she wears, even when the outfit is edgy or unusual.
For her appearance on Extra last Tuesday, Zoe slipped into a black mesh-detailed number from Elie Saab and paired the piece with poppy red pointy ankle booties from Christian Louboutin. The shoes were very hard to miss. How could I not look at them? They were red. They were sexy. And they were very pointy.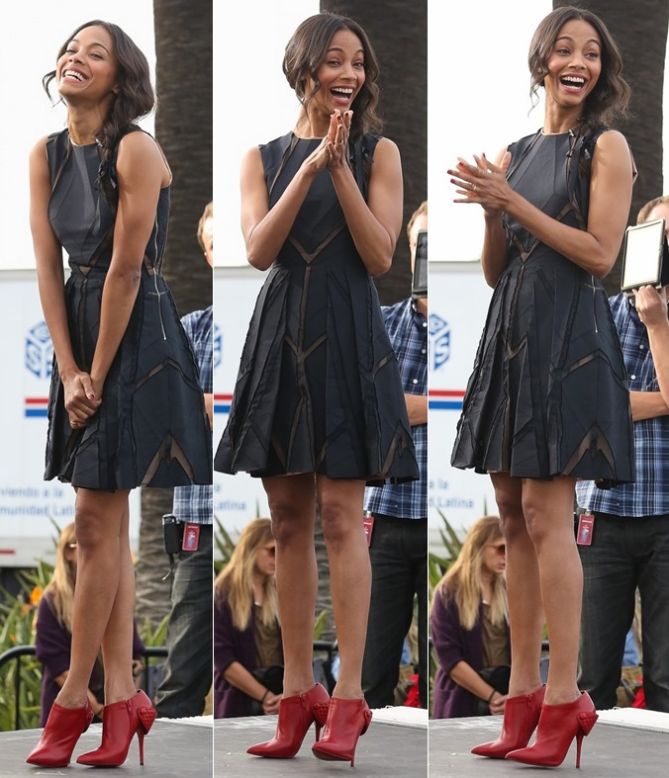 Zoe Saldana makes an appearance on "Extra", December 3, 2013
Do you like Zoe's shoes?
When it comes to boots and booties, I usually veer towards classic black and brown, but for some reason, I am digging her pointy red Louboutins. I checked the boots online and found out they're called the "Huguette". I couldn't find them in red, but a black pair is available over at Neiman Marcus and SAKS. Check it out below for a closer look: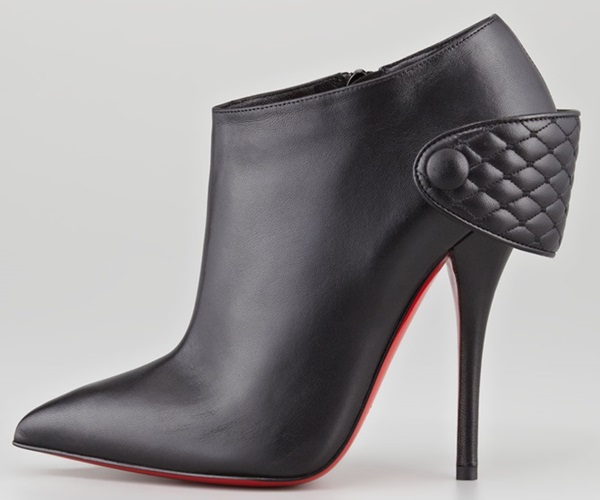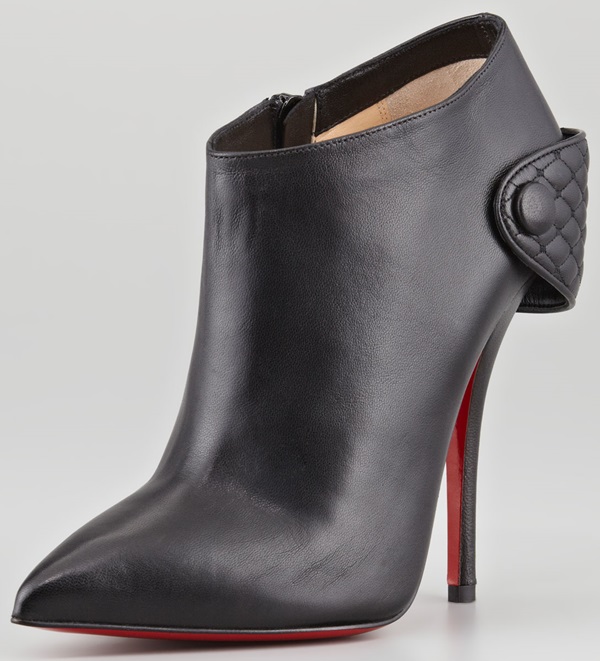 Christian Louboutin Huguette Ankle Booties, $1095
Niiiiiice!
Of course, it also comes with a really "nice" price tag. But not to worry, if you're in love with these booties already, just wait a while because I have no doubt that in a few months, you'll be seeing a knockoff that will only cost you a fraction of the price. Or, it could be possible that some mass-brand label has already copied them.
If you're lucky enough to have found  a pair, maybe you can share the info with me?
In the meantime, for those of you craving for Zoe's red pointy Louboutin booties, I thought these studded alternatives from London Trash might give you the fix instead. They're red, they're just as sleek and as pointed, plus they will only cost you $200.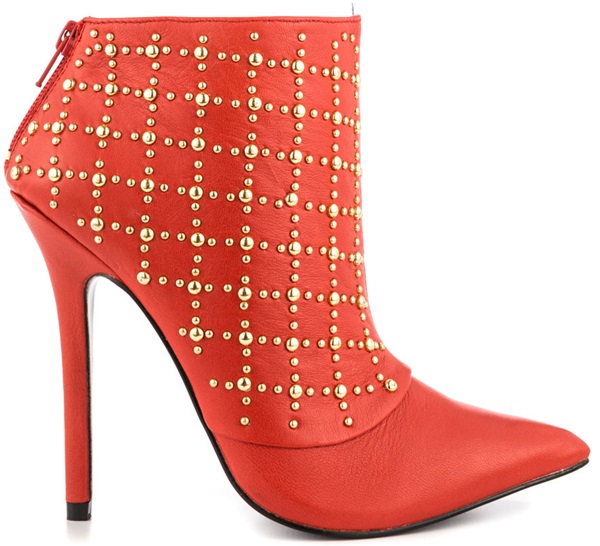 London Trash Studded Booties in Red, $200