Zoe Saldana recently bashed the media for announcing that she is pregnant with twins. I'm not sure about the twins part, but her growing belly is pretty hard to hide, so it's inevitable that people will talk. Would you agree?
Just a few days ago, I wrote about Zoe's fashion forward outfit for the Guardians of the Galaxy premiere in Hollywood. I can't say it was one of her best looks, but she was able to pull it off alright. The dress she wore for the UK promotional leg, however, was actually more appealing.
The premiere took place at The Empire Leicester Square in London, England, last Thursday. Zoe wore a floral number from Valentino that was detailed with frilly ruffles at the top and bottom. The silhouette of the dress, which was cut low on the neck yet high on the waist, was quite flattering as it did well to hide her baby bump. Simply put, the actress literally bloomed in the frock.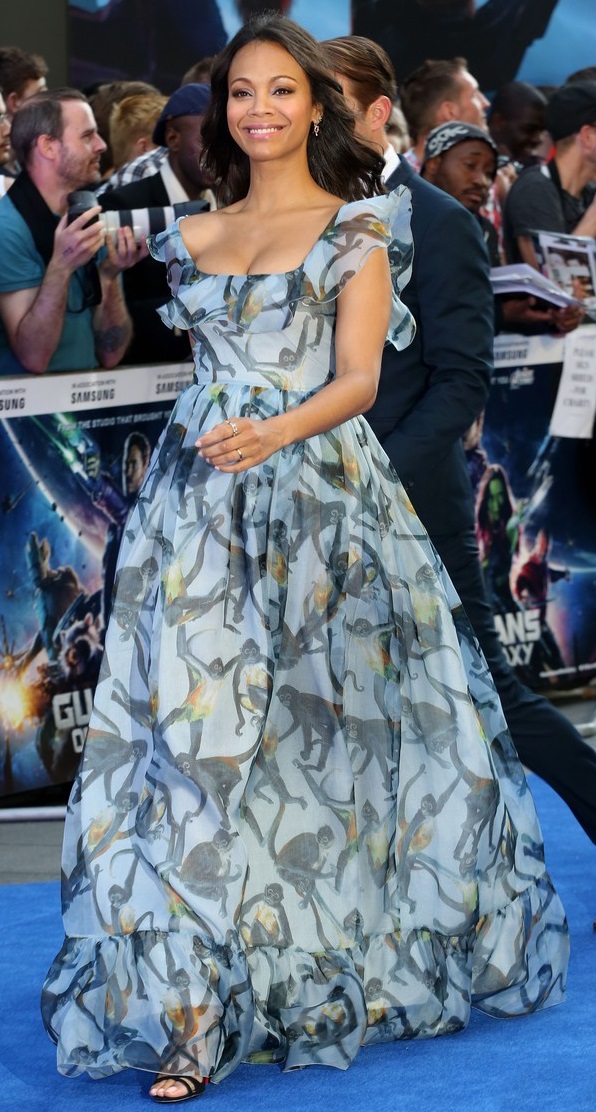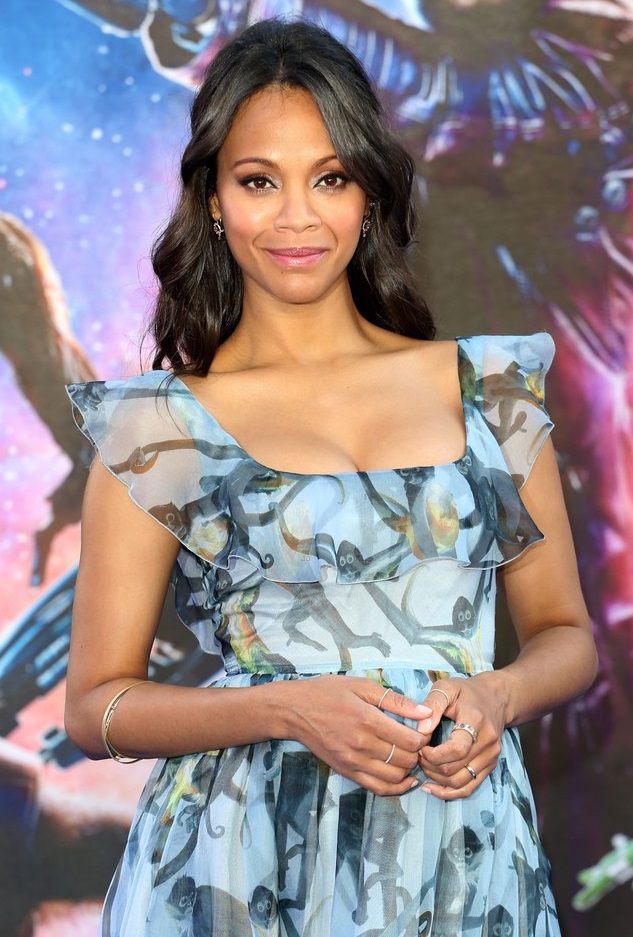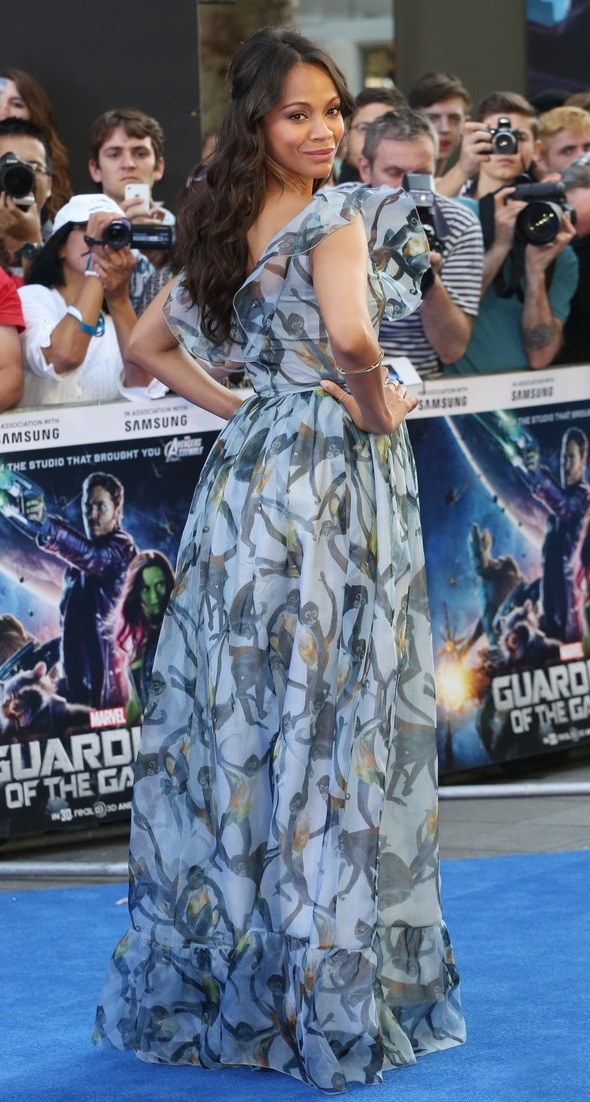 Zoe Saldana wears a floral Valentino gown to the London premiere of Guardians of the Galaxy, July 24, 2014
How do you like Zoe's latest red carpet style? Better than the last one, right?
Also, while it's hard to figure them out from the pictures above, Zoe reportedly wore the Christian Louboutin "Audrey" sandals with her dress. A closer look at the Audrey will give you glittery leather straps that criss-cross and wrap around the ankles. The Audrey also feature slim 4-inch-tall stilettos for the necessary lift. They're basically the perfect evening sandals to rock to a high profile occasion such as a premiere: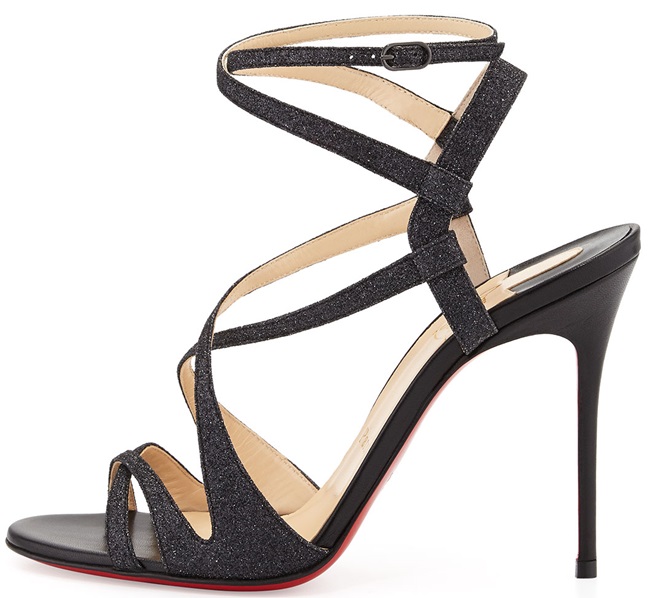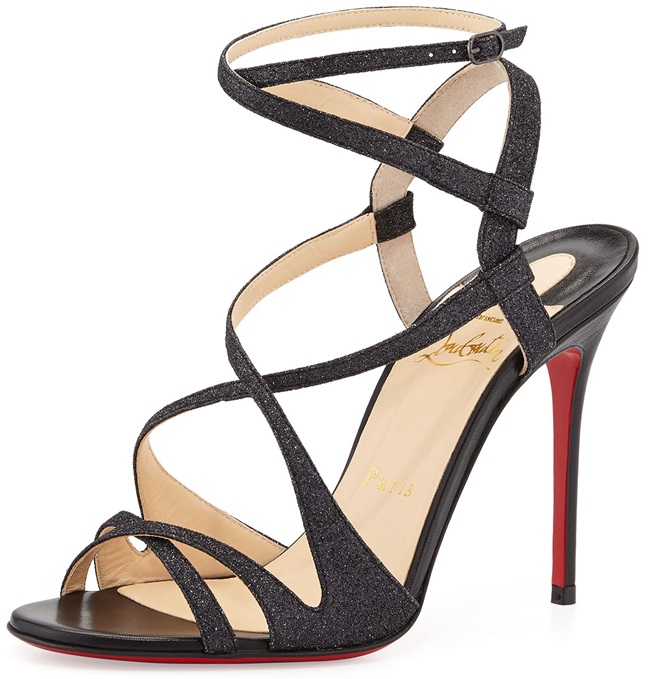 Christian Loubouint Audrey Sandals in Black Glitter, $925
You can easily find the Audrey online. A pair will set you back a pricey $925. If that's no biggie, then go ahead and order away.
For those on a budget, a great option to consider in place of Zoe's red-bottom sandals would be the Badgley Mischka "Landmark", which feature similar glittery straps and 4-inch-tall heels: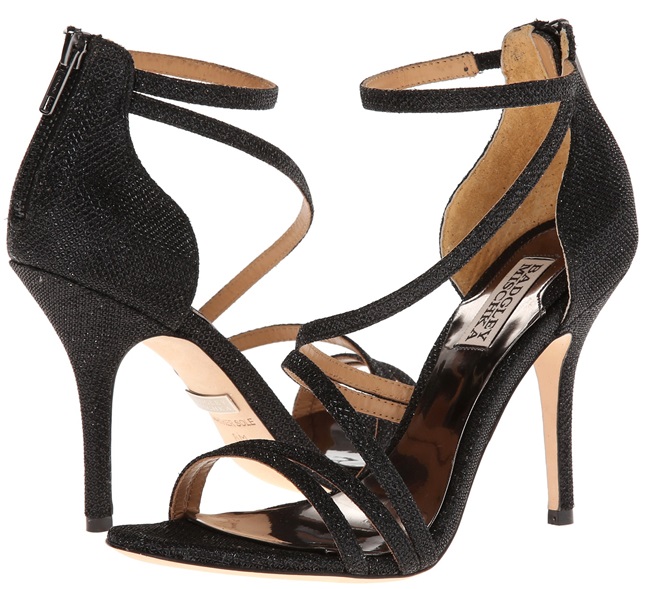 Badgley Mischka Landmark Sandals, $185