Zendaya Coleman has officially announced that she will no longer be playing Aaliyah in the latter's biopic. The young star revealed that she "felt like some things with the production weren't all the way there, the project wasn't all the way there". She also added that  if she's going to do something for someone she cares about so much, she will have to do it the right way.
Hmmm…. makes you wonder what the real reason is, yes?
I'm also hearing rumors that Rihanna might take her spot. What do you think of Rihanna as Aaliyah? Will she do the role justice?
That said, I thought I'd share with you another standout look from Zendaya this week. The 17-year-old starlet attended the 2014 BET Awards held last Sunday, and for the occasion, she wore striking bright blue separates by Emanuel Ungaro. The outfit consisted of a blue jacket, a black bandeau, and a matching blue skirt split high at the front. Zendaya showed off her toned gams in a pair of studded t-strap sandals, then finished her look with a black cap. Overall, she looked hip and sexy.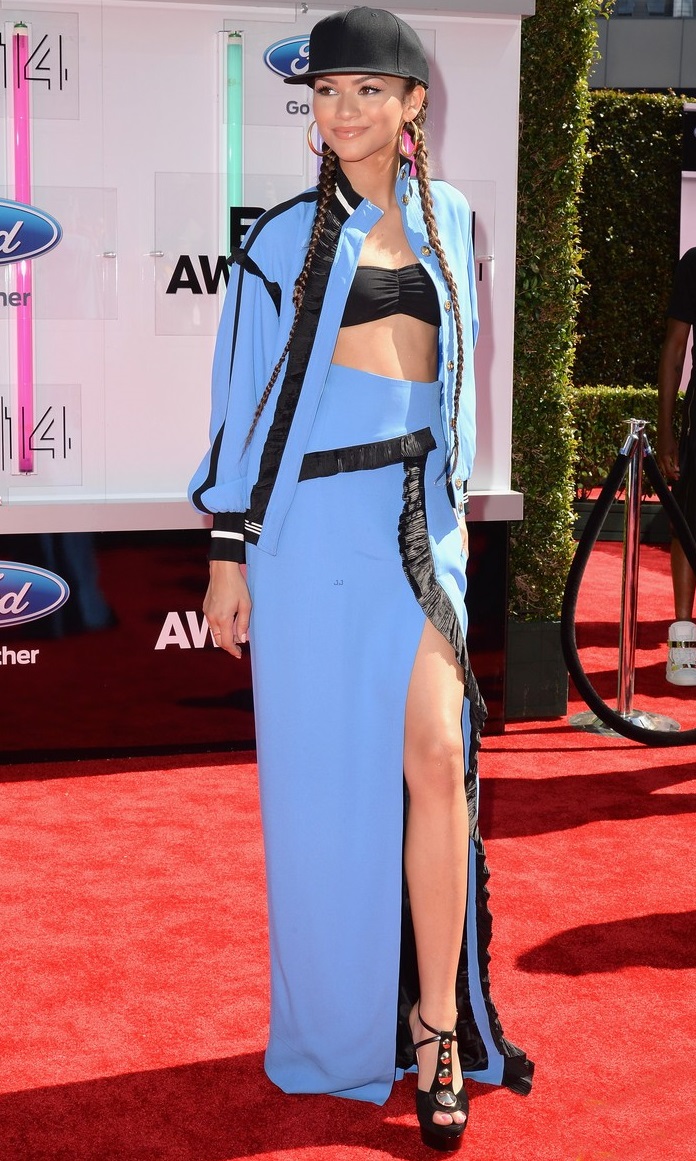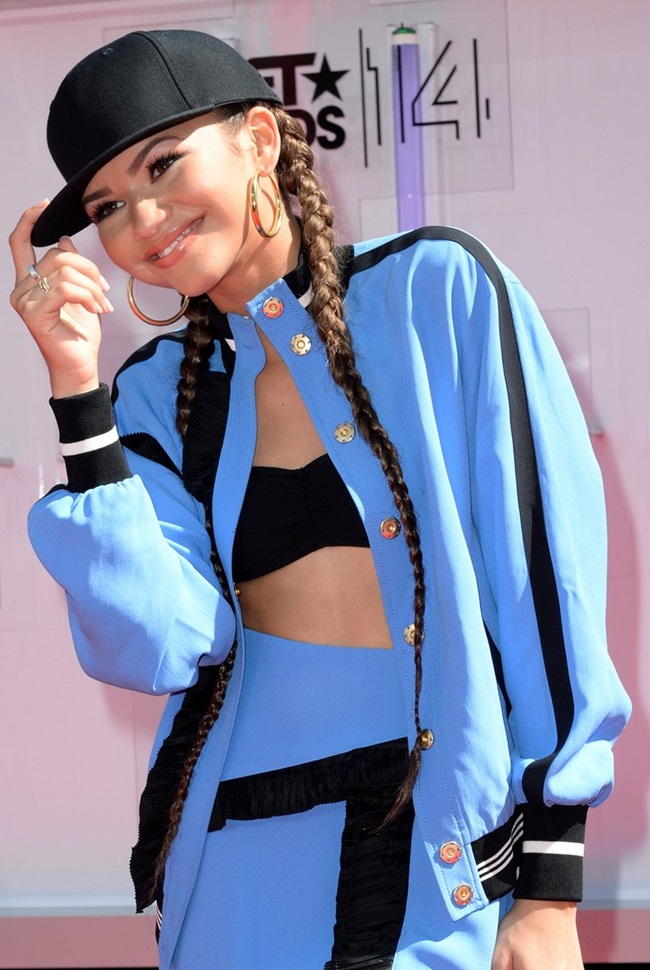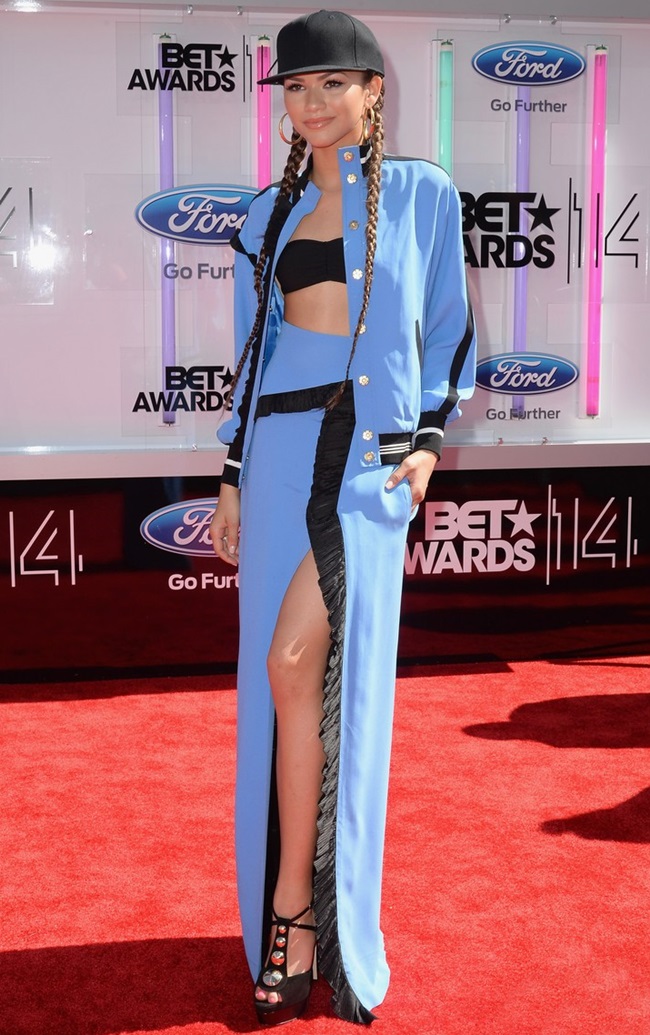 Zendaya Coleman attends the 2014 BET Awards held in Los Angeles, on June 29, 2014
Do you approve of Zendaya's fashion choice for the BET Awards? I think she looks alright, but I feel like she could have done better. Would you agree?
On another note, I think her medallion-detailed t-strap heels are fierce, glam, and edgy. I searched for them on the WWW and it turns out, they're from Brian Atwood. They're called the "Clizia".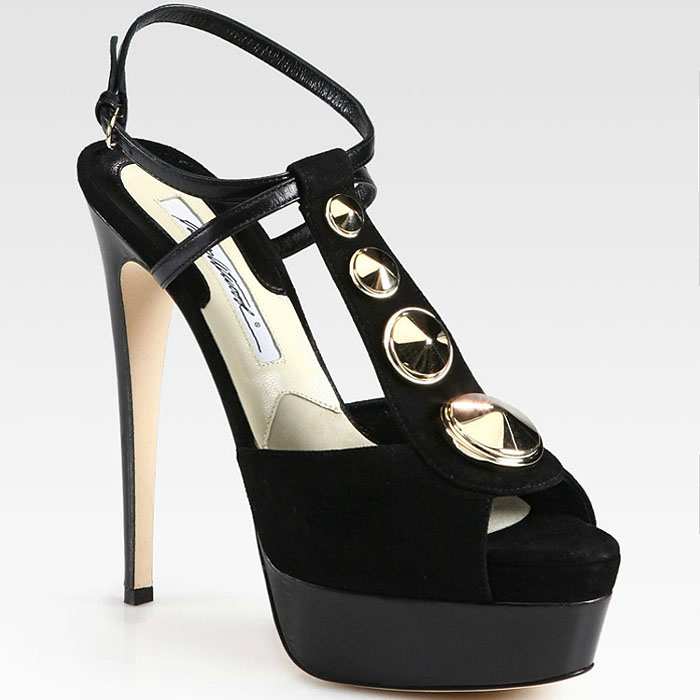 Brian Atwood Clizia Sandals, sold out
Sadly, these sandals are sold out already, so if you want them, you may need to look for a similar pair. Here's a style to consider from Giuseppe Zanotti. These shoes also feature large gold coins at the t-bar, and they're just as glam and fierce. They are also on sale at the moment, down to $548 from a high $1095. Not bad for a pair of designer substitutes, right?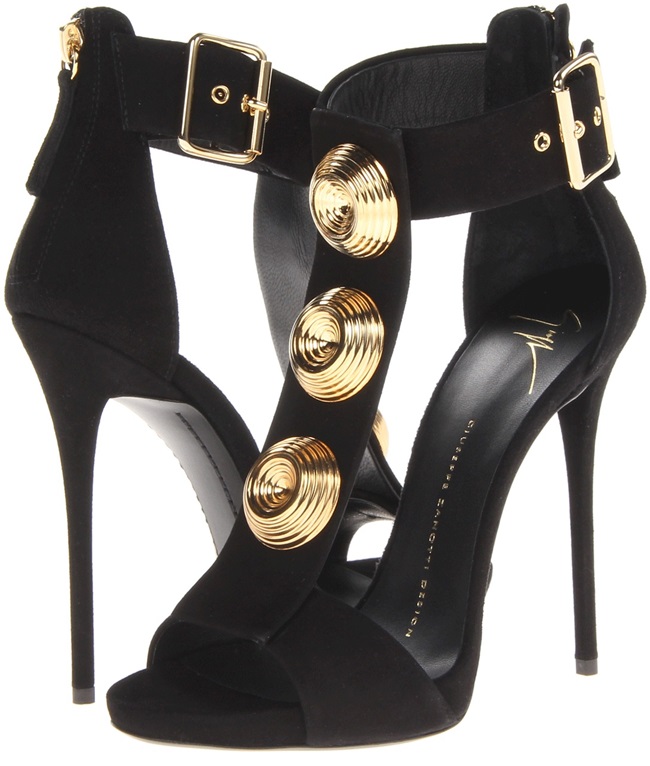 Giuseppe Zanotti Gold-Detailed T-Strap Sandals, $548 (was $1095)