Every now and then, a certain handbag or a pair of shoes come along and take the fashion-loving celebrity crowd by storm. That's how "it" bags and "it" shoes are born. For boots, a great example would be the Chloe Suzanna's rise to fame. And while not exactly as popular as the Suzanna, Rag & Bone's Newbury boots had its fair share of celebrity followers judging from the number of famous people spotted wearing them since they were released.
This year, a fresh pair is slowly turning into a favorite among the chic and stylish in Hollywood  — Zadig & Voltaire's Zag Deluxe Biker Boots. They were first spotted on Kate Bosworth several times this month. And just recently, Victoria Secret supermodel, Alessandra Ambrosio, was seen wearing the boots while at LAX.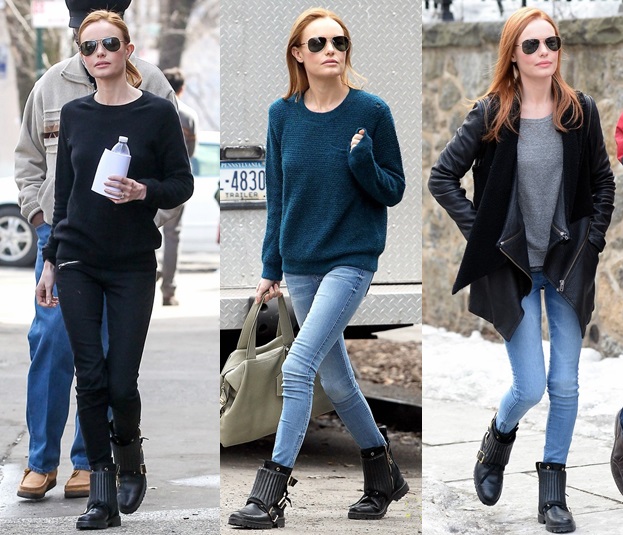 Kate Bosworth wears the Zadig & Voltaire Zag Deluxe Biker Boots, March 2014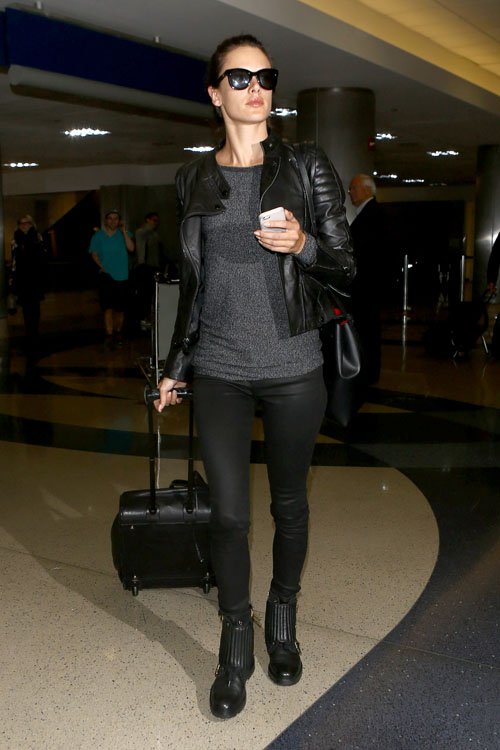 Alessandra Ambrosio wears the Zadig & Voltaire Zag boots while at LAX, March 28, 2014
From the looks of it, this isn't the last we'll be seeing of these boots.  I just checked the label's website and the shoes are now sold out! I get the feeling we'll be seeing them on the likes of Rosie Huntington-Whiteley and Rihanna in no time.
Just to give you an idea, here's a closer look at those masculine Zadig & Voltaire boots for you. These shoes feature unique quilted harness-like patches at the front that fasten with gold buckles. The back portion of the boots are crafted from suede, while the bottom of the shoes are made of thick rubber corrugated soles. They look tough, edgy, and comfortable — yet surprisingly polished as well.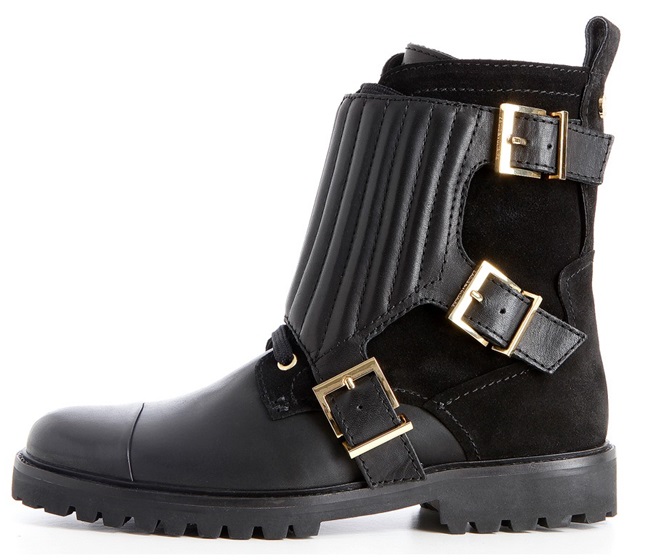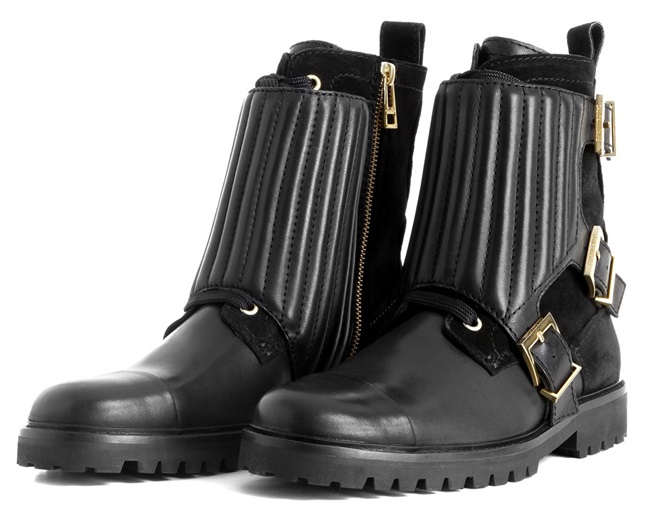 Zadig & Voltaire Zag Deluxe Biker Boots, £520
Do you like what you see?
I don't know if you can find another store that sells these boots online, but you're welcome to check the nearest Zadig & Voltaire stockist or boutique in your area if you really want a pair.
To be honest, the only details I like about these boots are the quilted patches at the front of the shoes. I think they're really interesting, and without them, the boots will probably look ordinary. In fact, I tried searching for a similar pair but couldn't find one, simply because of those unique details.
In any case, for those loving the look of these Zadig & Voltaire boots, what I can recommend as a "replacement" would be these chunky Dr. Martens "Styrene" boots. These feature canvas paneling on the back, as well as mutliple buckled straps that wrap around the shafts. The rubber soles are also just as thick and as tough. To grab, just click on the buy button below: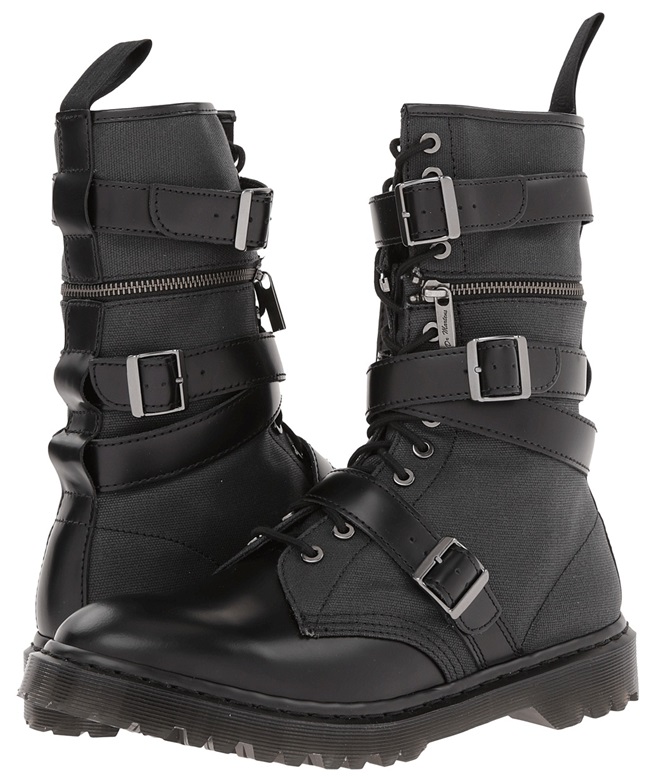 Dr. Martens Styrene Bondage Boots, $220