Three gorgeous celebrities walked the red carpet last week for the UK premiere of the movie "The Other Women". Cameron Diaz, Leslie Mann, and Kate Uptown, the stars of the film, wore very attractive threads for the premiere held at the Curzon Mayfair.
Two of the stars wore black dresses– Cameron wore a black leather dress from The Row while Kate channeled Marilyn Monroe in a vintage dress by William.
Here's the synopsis of the film, from its IMDB page: "After discovering her boyfriend is married, Carly soon meets the wife he's been cheating on. And when yet another affair is discovered, all three women team up to plot mutual revenge on the three-timing SOB."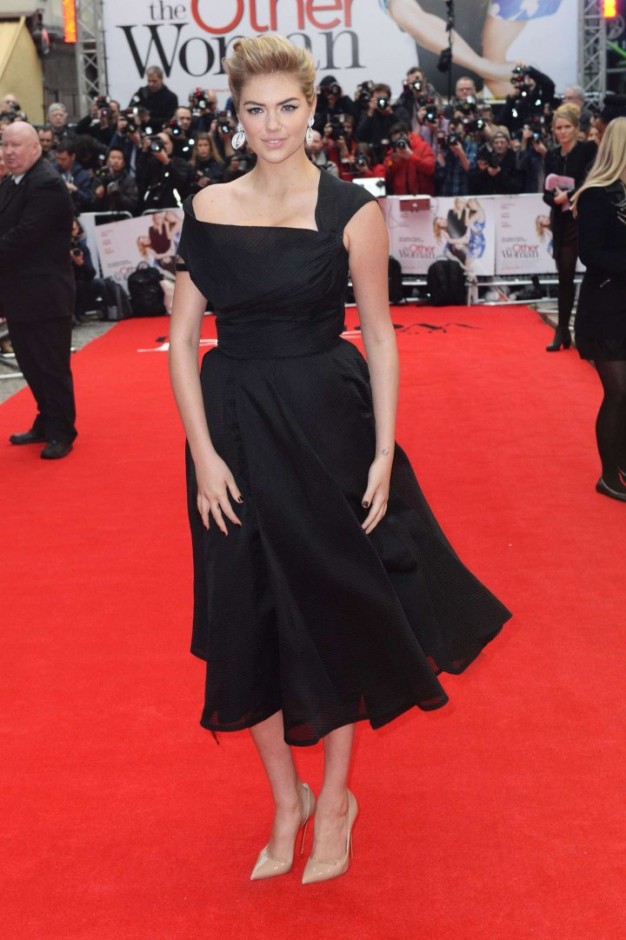 The two stars who wore black dresses to the event completed their looks with nude d'Orsat pumps.
Nude pumps are a great investment. You can wear them with almost anything and everything. They have become red carpet stables as evidenced by Cameron's and Kate's red carpet outfits (shown above).
Cameron's shoes were by Manolo Blahnik. Kate Upton's shoes were by Christian Louboutin.
If you're interested in buying a pair of beige d'Orsay pumps, you can get a pair like Cameron's: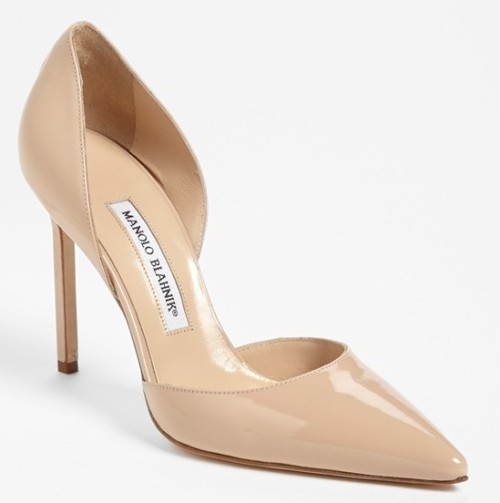 There are other gorgeous pairs of d'Orsay pumps at Nordstrom so even if you don't want to spend $735, there are many other shoes you could buy.