A day before the Victoria Secret Fashion Show aired on CBS, one of its top angels – Alessandra Ambrosio, was spotted looking au naturel and absolutely cool while out and about in LA. The 32-year-old model, who stepped out with barely any make-up on, was still quite stunning in a simple but chic ensemble that included a cozy sweater, skinny jeans, a pair of sunnies, and a designer purse.
Aside from the expensive bag, I also could not help but notice the shoes she wore with her outfit — suede lace-up wedge booties with rubber soles that looked really comfortable; you know, the kind you can wear to plane rides and errands that require a lot of walking.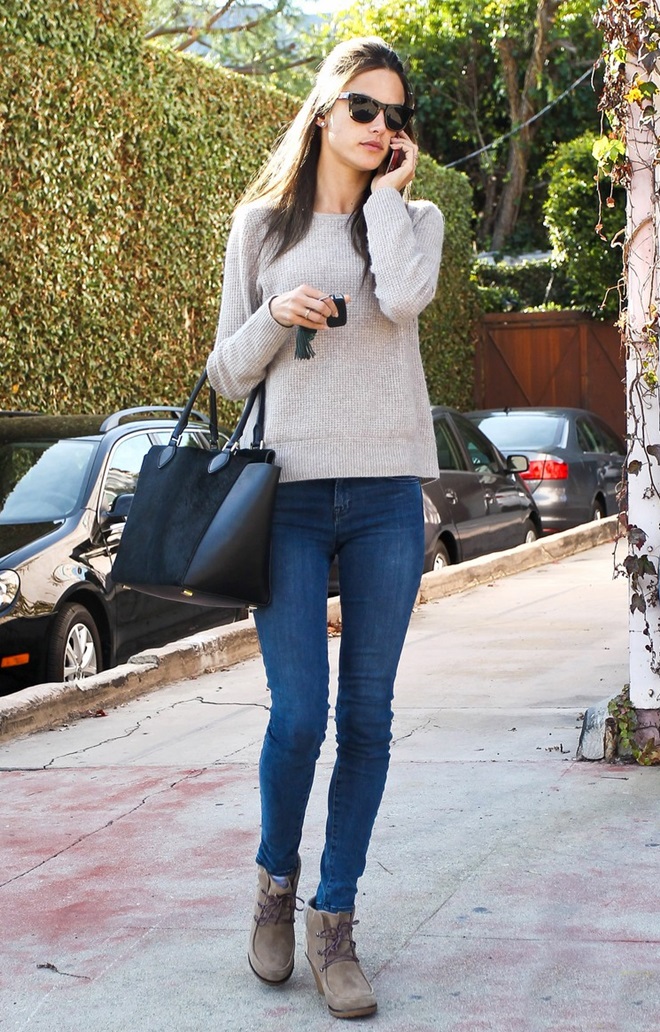 Alessandra Ambrosio wears a casual outfit while out running errands in LA, December 9, 2013
How do you like Alessandra's latest street style?
It's very understated, I agree. But she looks darn good, doesn't she? I envy her for her long legs, plus the fact that she CAN buy expensive designer duds without batting an eyelash. That said, I do think she's also quite practical, judging by her choice of footwear.
On Alie are the Lacoste Adalyn Boots. They feature suede uppers, lace-up closures, and knitted collars on the back of each shoe. They also feature 3-inch wedge heels made of rubber so you get a lot of traction out of the pair, even on wet and snowy ground.
What's great about the Adalyn is the price, they retail at a very attainable $165 — a fraction of what you would spend on a pair of boots from Isabel Marat or Stuart Weitzman.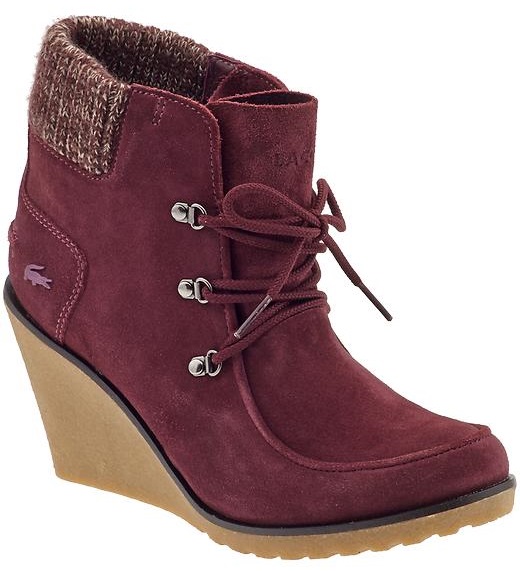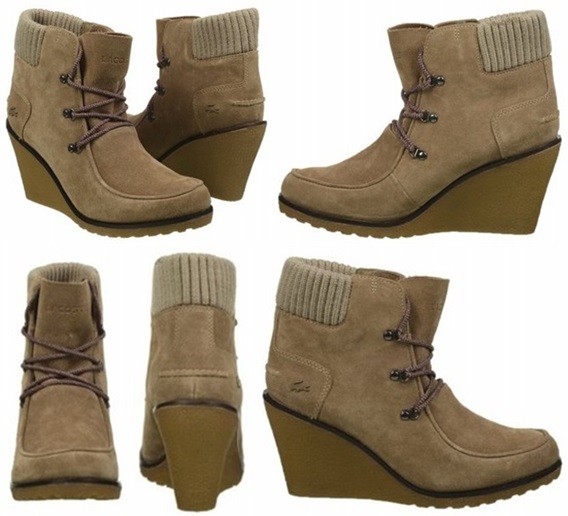 Lacoste Adalyn Boots, $165
Alessandra's boots, which are in light brown suede, are currently sold out online. However, you can still grab the burgundy over at Amazon. What are you waiting for? Head over to the store and order away. I don't think this style will stay available for long.