Victoria Justice was spotted filming scenes for her new movie, Eye Candy, in New York on Monday, and I couldn't help but notice the outfit she wore for her role .  It was a very off-duty look, and so un-Victoria, who is usually in something figure-hugging and sexy.
The Victorious star donned a pair of dark skinny jeans, a striped t-shirt, and a black leather jacket for the shoot, while finishing touches included a large messenger bag and a pair of ankle boots. The whole outfit was nothing fancy. It was sensible, practical, easy, relaxed, and straightforward. Ironically, the ensemble's simplicity was what made it appealing.
I also couldn't help but notice Victoria's shoes. They were your typical suede lace-up boots detailed with chunky heels, but they seemed so comfortable and versatile that I found myself wanting the pair for myself.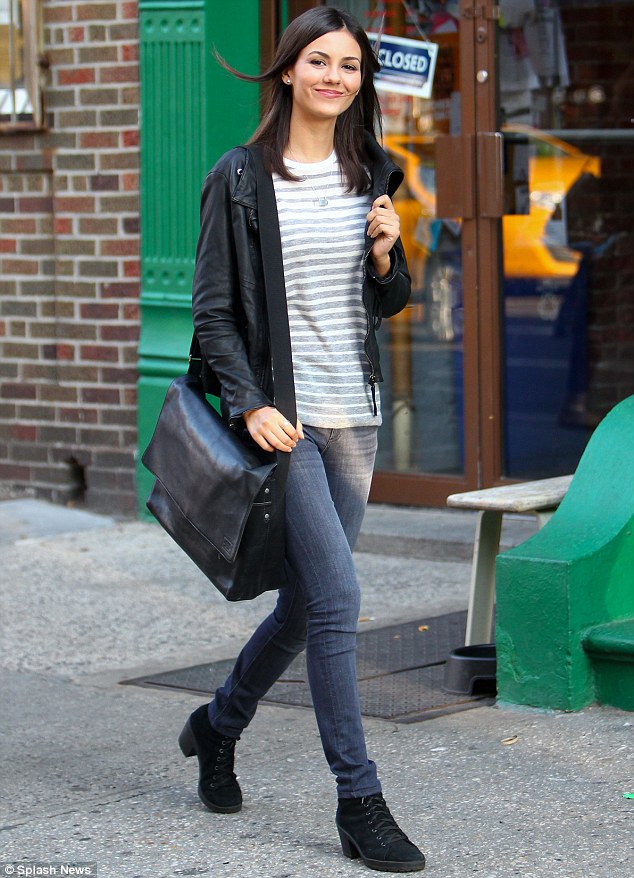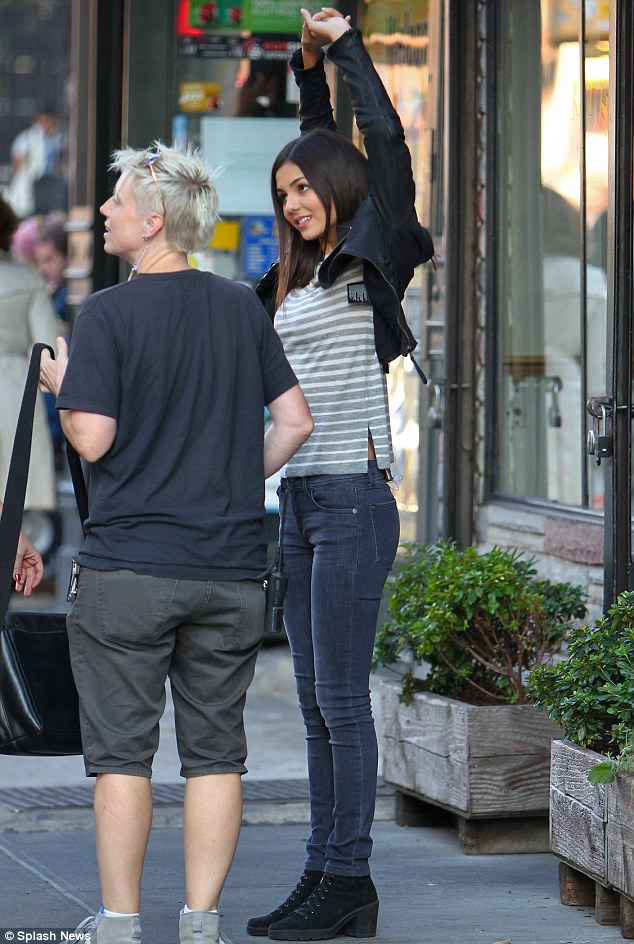 Victoria Justice shoots scenes for her new movie, Eye Candy, in New York on September 15, 2014
Are seeing what I'm seeing or do you feel the opposite and actually hate her boots?
They look like a pair you can wear almost anywhere, and with almost anything. I did a look-up but couldn't find anything on Victoria's shoes, so I ended up doing the next best thing — I looked for a similar pair.
Check out the Topshop "Awesome". These ankle booties feature an 8-hole lace-up design, suede leather uppers, decent platforms that are 0.75-inch-thick, and chunky heels that are 3 inches tall. You can wear them with tights, skinny jeans, short skirts, cutoffs, mini dresses, and practically almost anything that's not too formal.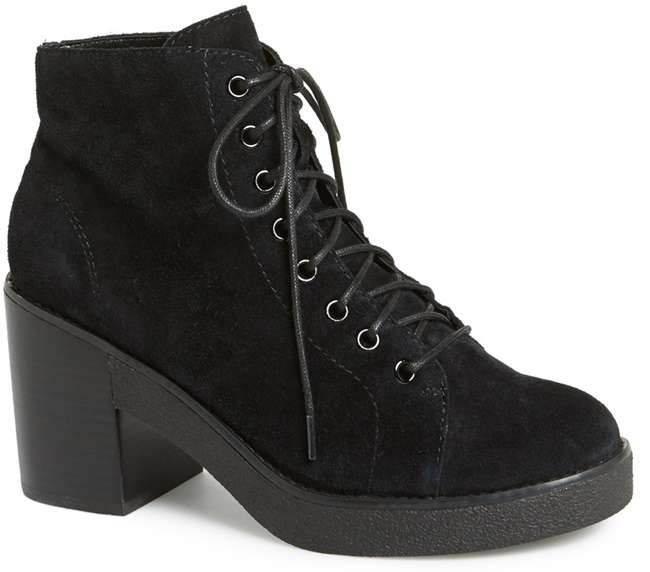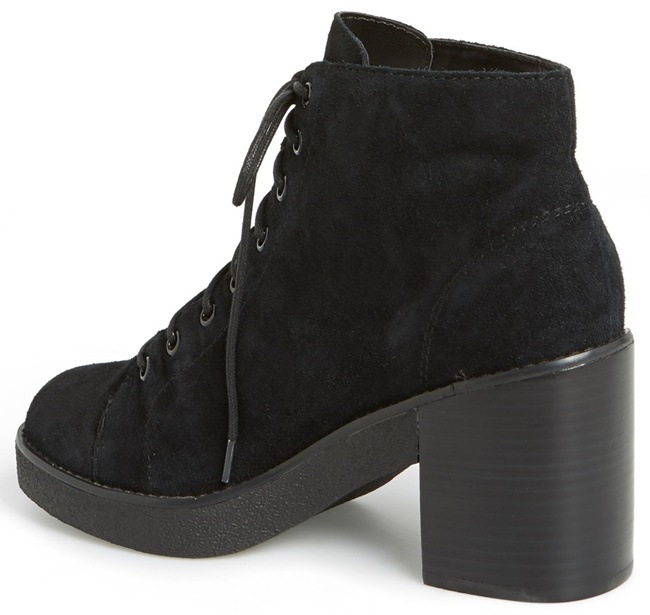 Topshop Awesome Ankle Boots, $110
You like?
Me too! I can't wait to order them at online. I love the clean lines of these boots, and I also love the plush suede material. They retail at $110 a pair — not cheap, but definitely affordable. Will you grab?